The World Triathlon Protest Against the Norwegians Was Filed By…The Norwegians?
The latest in the Gustav Iden Shoe Saga exonerates the On CloudTRI1 shoes used in Abu Dhabi - but opens up even more questions.
Photo: Wagner Araujo/World Triathlon
Heading out the door? Read this article on the new Outside+ app available now on iOS devices for members! Download the app.
A shoe protest called against Norwegian Ironman world champion Gustav Iden by his own triathlon federation has been dismissed.
The bizarre incident occurred after the first World Triathlon Championship Series race of the season in Abu Dhabi, where Iden finished 52nd. Following the race, a footnote in the World Triathlon results sheet showed that a "shoe protest" had been lodged against the 26-year-old from Bergen.
World Triathlon confirmed this to be the case, and that Iden's On branded running shoes had been sent to World Athletics to check whether they comply with current shoe regulations.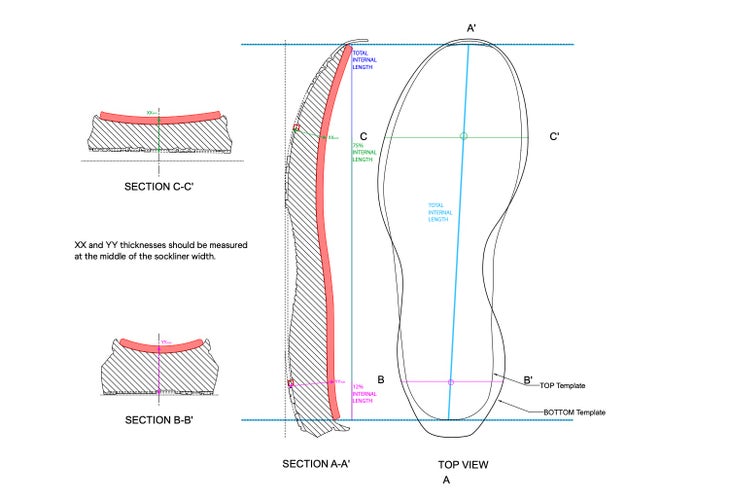 Having received its answer, a World Triathlon statement read: "The head referee received the protest. The athlete's shoes were collected following the protest and sent to World Triathlon Head Office in Lausanne for further inspection, according to the World Triathlon Rules."
"According to the protocol, World Triathlon contacted World Athletics, who has identified and confirmed that those shoes were listed in their approved shoes list before March 3 under the name ON SHOES CloudTRI 1 per their specifications, therefore the protest is dismissed," the statement continued. "The pair of shoes will be returned to the athlete, and the results are confirmed as stand."
It is unprecedented for a triathlon federation to issue a protest against one of their own athletes, leading to speculation that it was a way for the Norwegians to test the shoe regulations before next year's Olympic Games in Paris. Another plausible explanation was a rift in the Norwegian camp between coaches and athletes. All parties declined to comment.
Triathlon shoe regulations have been tightened since the start of the year after Iden exploited the fact that neither Ironman nor World Triathlon were enforcing any shoe rules in 2022. As such, in partnership with On Running, Iden wore a pair of prototype shoes with a sole thickness above the World Athletics limit of 40mm to win the Ironman world title with a course record 2:36:14 marathon.
Realizing it was a loophole that needed to be closed, World Triathlon convened for an executive board meeting in Abu Dhabi in November and agreed to align with World Athletics from January 1. Ironman followed suit in February.
Rule 6.4 on Illegal Equipment now states that no 'development' shoes can be worn in a World Triathlon Championship Series race and 'customized' shoes cannot be worn without prior approval.
The On CloudTRI 1 shoes worn by Iden also remain shrouded in mystery. As of press time, no pictures of the shoes have emerged (the singular World Triathlon image of Iden running in Abu Dhabi is cropped above the knees), and it is not publicly available to purchase. This adds another layer of controversy, with the rules suggesting that approved shoes should be available for public purchase at least one month prior to a competition in which they are used. The specific rules, as outlined by World Athletics, state:
13.2 Where an Athlete proposes to wear a New Shoe at an Applicable Competition, if approved by World Athletics in accordance with these Regulations, the New Shoe must be made Available for Purchase by the relevant sport manufacturer no later than one month prior to the start date of the first Applicable Competition at which the Athlete proposes to wear the New Shoe unless otherwise agreed in writing by the Chief Executive Officer (or their nominee).

13.3 In accordance with Regulation 13.2 above, the Chief Executive Officer (or their nominee) must be notified where and how the New Shoe is or will be made Available for Purchase at the time of seeking approval in accordance with Regulation 6 above and Appendix 1 below.

13.4 The Chief Executive Officer (or their nominee) may, on written request, require evidence from the sports manufacturer that the New Shoe is or will be Available for Purchase.
Along with defending Olympic champion Kristian Blummenfelt, Iden – who finished eighth in Tokyo – is considered Norway's best hope for more hardware in Paris. However, there is clearly work to do. Having exited the 750m swim 40 seconds behind leader Vincent Luis in Abu Dhabi, Iden finished more than 3 ½ minutes behind eventual winner Alex Yee. Iden was also 19 places behind his Norwegian team-mate Vetle Bergsvik Thorn. Blummenfelt did not start the race due to illness.
World Athletics' latest approved list of shoes can be found on their website.