8 Multisport Things to Love/Hate About Special Counsel (and Triathlete) Jack Smith
Whether you believe Smith is your white knight or an Illuminati false flag, we've got 8 multisport facts about the special counsel to help fuel either your righteousness or rage.
Photo: FinisherPix/Triathlete, Alex Wong/Getty Images
Heading out the door? Read this article on the new Outside+ app available now on iOS devices for members! Download the app.
On Tuesday, U.S. special counsel (and triathlete) Jack Smith filed a federal criminal indictment against former president Donald Trump. While the wide-ranging indictment involves questions surrounding Trump's role in the 2020 election, the real question multisport athletes everywhere want answered this week: How "triathlete" is Jack Smith?
To help you sort through the partisan toxic sludge of news and opinion overflowing from this week's flaming dumpster of a news cycle, we've compiled eight real, unbiased tri facts about special counsel Jack Smith so you can arm yourself with enough ammo to totally trigger your Facebook friends' and family's social feeds—no matter which side of the aisle they land.
1. Jack Smith has competed at two WTS (ITU) Long Distance Triathlon World Championships.
Smith competed for the U.S. in 2008 at the Almere-Amsterdam ITU Long Distance Triathlon World Championships in the 35-39 age group and at the 2018 ITU Long Distance Triathlon World Championships in the 45-49 age group. Being a member of Team USA does bode well for Smith's level of patriotism.
2. Jack Smith is also a duathlete.
We won't stir up the whole triathlete vs. duathlete pot here—it could get uglier than anything political already out there about the man—but we'll just leave it here that he competed at long-course duathlon worlds in 2018 in Fyn, Denmark, and in 2019 in Pontevedra, Spain. Save your comments on tri/du for social.
3. Jack Smith finished the Hawaii Ironman World Championships in 2014 in 13:53:59.
As a top age-group athlete in the 45-49 division with a PR "in the 10-hour range" according to an interview he did with Swim NAC back in 2018, it's no surprise that Smith raced in Kona against the best in the world. Sure, there might be throngs of people jeering him wherever he goes today, but he can always think back to memories of crowds cheering him down Ali'i drive.
Clearly suffering in the heat and humidity of the hot Hawaiian sun and Madam Pele's relentless winds along the Queen K, Smith came out of the water in 1:30, rode a 7:15 bike split, and finished his day to the sound of Mike Reilly's voice with a 4:52 run. Though it wasn't close to his "10-hour range" PR, finishing Kona is still finishing Kona. Do you want a special counsel or a super fast special counsel?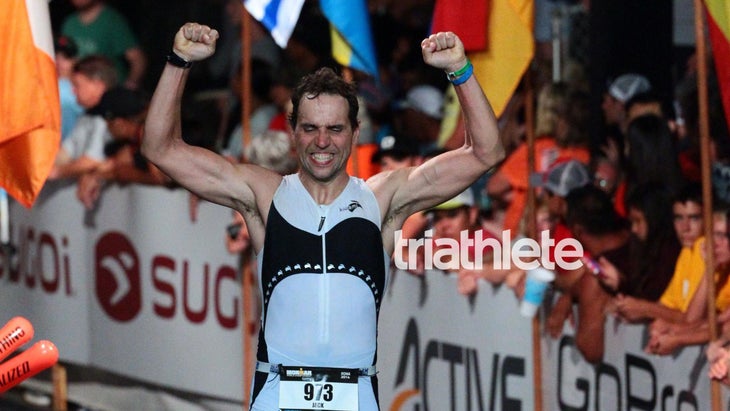 4. Jack Smith has done "over 100 triathlons."
Smith said in that same Swim NAC interview in 2018 that as of November 2017 he had done 100 triathlons, including nine "Ironmans" and over 20 halfs. With Trump's indictment spanning 45 pages, it's a good thing that Smith has years of experience filling out that many entry forms.
5. Jack Smith is a better biker and runner than swimmer.
With two appearances at duathlon world championships, this makes sense; his results show him in the 1:20-1:30 range for an Ironman swim, but he bikes in the 2:30 range for a 56-mile 70.3 split and runs around 1:35-1:45 for a half. Will swimmers get behind Smith's investigatory style? Will he have enough biker and runner allies to get him to the finish line of a trial?
6. Jack Smith is "a 'literally insane' cyclist and triathlete."
According to a CNN interview with former Eastern District of New York colleague Moe Fodeman, Smith's tenacity as an investigator who "leaves no stone unturned" and "drills down to get to the true facts," is due in part to his multisport mastery.
7. Jack Smith raced 70.3 World Championships back in 2006.
Having competed in tris since 2002, Smith has been a competitive age grouper for well over a decade, and he finished with a time of 4:38:54 to put himself at 102nd place for the 35-38 age group back at 70.3 Worlds. While his 36:15 swim, 2:21:15 bike, and 1:34:47 run shows that he's no Johnny-come-lately to multisport, what does it mean for investigating political malfeasance?
8. There is a pro triathlete also named Jack Smith.
Though he does slightly resemble a younger version of the special counsel, the Australian (whose Instagram and Google searches are probably blowing up huge right now) is very fast—he finished Ironman Western Australia last year with a time of 9:26.
Aussie pro Jack Smith, if you're reading this: You might want to turn off comments in your socials for the next year.