Rob Urbach Named USA Triathlon Chief Executive Officer
Rob Urbach will take the lead position in March.
Heading out the door? Read this article on the new Outside+ app available now on iOS devices for members! Download the app.
Rob Urbach will take the lead position in March.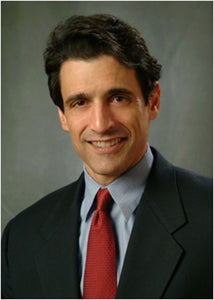 USA Triathlon today named Rob Urbach to serve as the ninth Chief Executive Officer in the history of the National Governing Body. One of the most accomplished and talented executives in the sports industry, Urbach brings with him more than 20 years of proven leadership experience. A proficient age-group triathlete, Urbach will be joining USA Triathlon from Cortview Capital Markets where he is a Managing Director providing mergers and acquisition, advisory and corporate financial services to sports industry clients. Prior to Cortview, Urbach was Executive Vice President of Octagon, leading operations of this top global sports management and marketing firm.
"After an exhaustive international search that included many exceptionally qualified candidates, the Board of Directors is pleased that Rob will be joining us," said USA Triathlon President Bob Wendling. "Rob has a long background in the sport and a strong corporate experience that USA Triathlon requires to continue its unprecedented growth. The Board welcomes him as the leader of the staff and the National Governing Body."
During his tenure at Octagon, Urbach oversaw the deployment of the firm's resources around the world and led initiatives in diverse markets including South Africa, Nigeria, Turkey, Singapore and China among others. He also initiated, structured and negotiated numerous divestitures, acquisitions and joint ventures. Octagon owns and manages events in professional soccer, tennis, golf, athletics, motorsports, running, swimming, basketball, cricket, rugby and other sports; represents several hundred elite athletes such as Olympic swimming legend Michael Phelps; and manages the sports marketing investments of major global companies such as BMW, MasterCard and Sony.
"As a long-time USA Triathlon member and passionate multisport enthusiast I am honored to be able to serve all the organization's constituencies," said Urbach. "I look forward to working with USA Triathlon's staff, Board and partners in an effort to further engage every American in the multisport lifestyle."
Prior to joining Octagon in 2005, Urbach was Executive Vice President of the SFX Sports Group, a division of Clear Channel Communications. In this role he reported to the Chairman and served on a four-person management committee that operated the company. He held sole responsibility for the marketing division and led all acquisition/business development initiatives. He developed and produced internationally televised sporting events, provided sports marketing and corporate consulting services and created sports-related programming for this interrelated group of sports management and marketing companies that also represented more than 800 professional athletes including such stars as Michael Jordan, Andre Agassi and David Beckham. While at SFX and its predecessor companies from 1991-2005, Urbach was instrumental in identifying, negotiating and integrating 14 acquisitions.
Urbach began his career in sports working for legendary agent David Falk, who represented Jordan, Patrick Ewing and numerous other NBA stars. During this period he negotiated more than 300 athlete endorsement, event sponsorship, licensing, and media deals with companies such as Electronic Arts, Nike, Coca Cola, Sony, IBM, General Motors, AT&T, Nabisco, Microsoft and Pfizer. Urbach also structured partnerships for elite clientele including Jordan, Agassi and Mike Krzyzewski.
"We're sorry to lose a person of Rob's talent, but we're excited for him to pursue his passion in the sport of triathlon," said Cortview Capital Markets President and CEO Michael Lacovara. "We look forward to maintaining a relationship with him in the future."
Urbach is a Wharton Business School MBA recipient and a graduate of Centre College where he was an All-American tennis player. He has won numerous triathlons and competed in the Ironman Kona World Championship as an age-group athlete in Hawaii. He currently resides with his wife and two daughters in the Washington, D.C., area, and will be relocating to Colorado Springs.
News release provided by USA Triathlon.