Rev3 Quassy To Feature Top-Notch Field
Heading out the door? Read this article on the new Outside+ app available now on iOS devices for members! Download the app.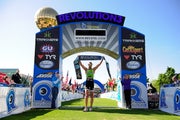 The Rev3 Triathlon series opened on a strong note back on May 9 in Knoxville, Tenn. Because New Zealand's Matt Reed and Great Britain's Julie Dibens were victorious in that race, they have more incentive than others to win Sunday's Rev3 Quassy triathlon in Middlebury, Conn. With the wins, each of them is eligible for the $125,000 prize purse up for grabs if any male or female can sweep the three-race Rev3 series.
Despite a rough start to the season, Reed is the returning champion at this race, and you can bet he'll be racing with a target on his back. New Zealand's Terenzo Bozzone has been on a tear so far in the 2010 season, especially at the half-Ironman distance.  Reed narrowly edged out Bozzone at the Knoxville race and Bozzone will be looking to be the one on top come Sunday. Another name in the mix will be two time Ironman World Champion Craig Alexander. Alexander started the season off strong with three wins in a row, but has had a relatively quiet last two months of racing. Other men to watch include Ukraine's Viktor Zyemstev, Australia's Richie Cunningham and Joe Gambles, Sweden's Bjorn Andersson, Great Britain's Philip Graves and the United States' Michael Lovato.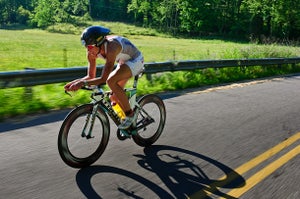 Turning to the women's race, Julie Dibens has had an undefeated start to 2010, with wins at the Abu Dhabi Triathlon, Wildflower Long Course Triathlon and the Rev3 Knoxville Triathlon. Dibens said after her win in Knoxville that she believes the women's lineup for Rev3 Quassy is one of the toughest ever assembled for the half-ironman distance. The marquee matchup will be between Dibens and last year's Kona runner-up, Mirinda Carfrae. Both have managed to dominate the half-ironman distance, but their race paths have rarely crossed.
There is no guarantee we'll see Dibens or Carfrae first across the finish line. The two will face a slew of the distance's top women including the Netherlands' Yvonne Van Vlerken, New Zealand's Samantha Warriner, Switzerland's Natascha Badmann and the United States' Joanna Zeiger, Laurel Wassner, Mary Beth Ellis, Desiree Ficker and Amanda Lovato.
See the complete start list below and be sure to tune into Competitor.com all weekend long for complete coverage from the Rev3 Quassy triathlon.
Men
Eric Limkemann
Andrew Starykowicz
Mike Caiazzo
Heath Thurston
Dominic Gillen
Matthew White
Bjorn Andersson
Christopher Martin
David Thompson
John Kenny
Billy Edwards
Greg Remaly
James Cotter
Richie Cunningham
Kirk Nelson
Nick Waninger
Jasper Blake
Viktor Zyemtsev
Joe Umphenour
Justin Hurd
Joe Gambles
Dorian Wagner
Terenzo Bozzone
Matt Reed
Michael Lovato
Craig Alexander
Jimmy Archer
Tyler Lord
Women
Courtenay Brown
Kelly Williamson
Nicole Guembel
Jacqui Gordon
Erin O'Hara
Teri Albertazzi
Jessica Jacobs
Laurel Wassner
Julie Dibens
Samantha Warriner
Mary Beth Ellis
Joanna Zeiger
Mirinda Carfrae
Amanda Lovato
Florence Chretien
Natascha Badmann
Desiree Ficker