Matt Reed, USAT Comment On WCS Decision
Heading out the door? Read this article on the new Outside+ app available now on iOS devices for members! Download the app.
Two days ago USA National Team member Matt Reed made a statement on his Facebook page, which has brought about some controversy regarding USA Triathlon's selection process for ITU World Championship Series races. We received comments from both Matt Reed and USA Triathlon regarding the situation.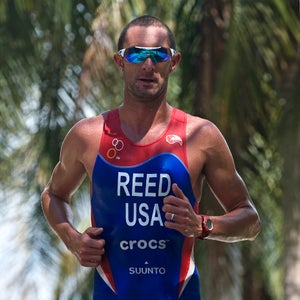 Because Reed has chosen not to race in ITU events for the first part of 2010, he has fallen outside of the top-50 World Championship Series ranking and cannot be automatically nominated to participate in a world championship event. Reed instead entered his name for one of the two discretionary spots available for the ITU World Championship Series London Triathlon. According to ITU World Championship Series Event Selection Policy document, the discretionary spots are chosen by the USAT Elite Athlete Selection Committee (EASC). If the EASC decides to not award any athletes with discretionary spots, the remaining spots are given to athletes based on the ITU points list. Reed was denied by the committee and has decided to call attention to the rules and how he believes they should be enforced leading into the Olympic qualification months.
We contacted both USA Triathlon and Reed and received the following statements.
Matt Reed:
"When the high performance team asked for a spot to the 2010 ITU London World Championship Series race for me, they were told I was denied. I have looked at the committee and have realized that there are conflicts of interest with members on the committee. The specific criteria laid out by USA Triathlon for entries into World Cup and World Championship Series events is not being properly followed. I have brought some issues into the limelight and I hope positive change can come from this. USA Triathlon is fully cooperating and has said they are reviewing the situation. This is not about one start for me. I do not want my efforts from 2008 to be in vane. I hope by these issues coming up now the board can review, so that the USA is in the best position with Olympic points in 2012."
Chuck Menke, Marketing & Communications Director, USA Triathlon:
"A final decision has not been made as it relates to any discretionary spots for the London World Championship Series event. We are in conversation with Matt. We are sensitive to his frustrations and are listening to the feedback that he is giving us as it relates to the selection process. We are currently reviewing that process. There is an elite selection committee that is in place to review spots like this. We have had preliminary discussions with the committee. Matt did not meet the qualification criteria on his own for that event. Per a deadline, we made our six entries to the ITU. Matt makes some great points that we are listening to. A final decision could be made as early as July 6."
When asked if the July 6 decision would apply to Reed individually, or to the entire selection process, Menke said:
"The implications of the discussion and decisions that will be made in the coming weeks could have great implications as it relates to the whole process, not just Matt's consideration for this event. We have submitted six names for the London event, but that is not final."
Check back to Competitor.com as we continue to follow this story.