Leon's Triathlon Introduces The Speed Challenge
Heading out the door? Read this article on the new Outside+ app available now on iOS devices for members! Download the app.
The Olympic-distance race on June 6 will feature a unique bike prime.
Written by: Jeff Banowetz
Leon Wolek is bringing Leon's Triathlon back to the Chicago area on June 6, but he's got one innovation that wasn't there during the first incarnation of the race back in the 1980s and 90s. This year's race will include a special one-mile Speed Challenge, which will offer prizes for the fastest cyclists completing a one-mile section of the bike course.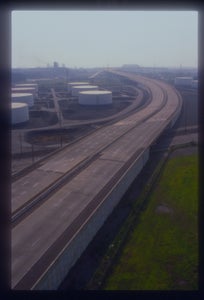 "We've got this six-lane highway that's closed down, so we thought this would be a great way to take advantage of it," Wolek says. "People like to brag about how fast they are on the bike, but this gives them the chance to prove it."
During the race, a one-mile section of the highway will be marked at Leon's Speed Challenge. Each cyclist will be timed through the Speed Challenge section via his or her timing chip, and the fastest man and woman will be awarded a custom watch from Reactor.
"I don't think anything like this has been done," Wolek says. "It's a race within a race, it will the cyclists a chance to see just how fast they can go on the highway."
Registration for Leon's Triathlon, which will be held at Wolf Lake Park in Hammond, Ind., is now available online (and save $20 if you register in May). Registered triathletes also will be entered into a drawing for a chance to win a Trek bike and one of two Versa Climbers.
For more information on the Speed Challenge or to register for the event, visit Leonstriathlon.com.