Ironman Announces Locations, Dates for 2023 and 2024 World Championship Events
Through 2026, the men's and women's world championship races will happen on separate days and separate (but slightly familiar) locations.
Photo: Jan Hetfleisch/Getty Images
Heading out the door? Read this article on the new Outside+ app available now on iOS devices for members! Download the app.
It's official: The 2023 Ironman World Championship race for professional and age-group men will be taking place in Nice, France on September 10. The decision comes on the heels of Ironman's November reversed announcement that it could not come to an agreement with the county of Hawai'i, where the race has been held since 1981. (From 1978 to 1980, the race was held on the island of Oahu.)
How Nice became the new Kona (kind of)
Don't fret – there will still be a race in Kailua-Kona, Hawai'i. Professional and age-group women will take to the iconic Big Island course on October 14, 2023. Then in 2024, the two groups will flip locations, with women racing in Nice on September 24 and men racing Kona on October 26. The rotation will continue through 2026, with Nice and Kona acting as co-hosts.
The two-day championship format is not new to Ironman, as the 70.3 World Championships have hosted separate days for men and women since 2017 – however, the genders have never split locations. In 2022, Ironman brought the two-day format to Kona as well, with the women's pro fields and half the age-groupers racing on a Friday and the men's pros and remaining age-groupers on Sunday.
The format worked well for Kona – in addition to allowing for clean racing for both pro fields, separate races meant full coverage from start to finish of both events. Enthusiastic crowds turned out in person and for the livestream to cheer on athletes both days. The two-day format also allows for equal numbers of men and women racing at Kona, something age-group and pro triathletes have pushed for since 2015 via the "50 Women to Kona" campaign.
However, double the racing also meant double the triathletes – and double the strain on the host island. The 2022 Kona event saw conflict with the local community and logistical challenges due to an increase in visitors and participants—particularly on a weekday, which was a first for an Ironman of any kind. Though Ironman stated after the race that it was committed to finding a solution and keeping the two-day format on the Big Island, it could not come to an agreement with the County of Hawai'i to actually make it happen.
"We are reinforcing our commitment for a dedicated world championship race experience for women and men to each receive an exclusive spotlight on their race," Andrew Messick, president and CEO of Ironman said in November."Hawai'i is in our DNA and we look forward to the first-ever exclusively women's world championship race week in Kona. At the same time, we are looking forward to announcing a co-host location for the men's race that will be worthy of an Ironman World Championship and will capture the imagination of our athletes and fans."
After compiling a list of what Ironman calls "familiar and historically important triathlon destinations," they selected Nice, France to serve as co-host of the race.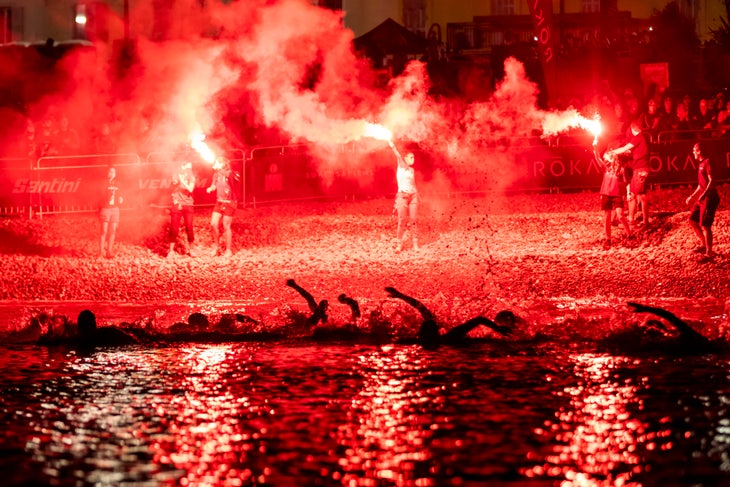 Why Nice?
The Nice location is not a left-field selection. In fact, one could argue Nice has just as much triathlon history than Kona. Since 1982 – only one year after Ironman Hawaii moved from Oahu to Kona – Nice has been a major triathlon destination. The inaugural "Triathlon International de Nice," with a 1,500-meter swim, 100K bike, and full marathon, was the first-ever long-course triathlon in Europe. It attracted such a deep field of competitors that it garnered the interest of the International Triathlon Union (ITU), who took over the race in 1994, standardized the distance, and turned it into the World Triathlon Long Distance Championships. In the following years, a who's who of triathlon legends took on the notoriously hilly course: Mark Allen, Simon Lessing, Natascha Badamann, Luc Van Lierde, Karen Smyers, and Peter Reid. In many ways, the Nice event came to compete against Ironman Hawaii.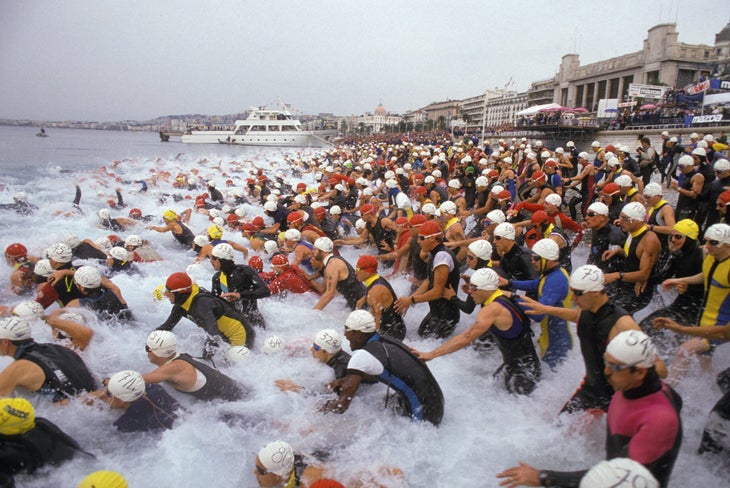 In 2005, Ironman came knocking. Sensing an opportunity to turn France's most iconic triathlon into the crown jewel of its European portfolio, the race was expanded into a full Iron-distance race. It quickly became one of the most popular locations on the Ironman race circuit, and a 70.3 was added in 2018. It also hosted the 70.3 World Championship event in 2019.
Located in the Côte d'Azur area on the southeast coast of France, Ironman France has traditionally incorporated a two-loop swim in the waters of the Mediterranean Sea, a one-loop hilly bike in through the hinterland of Nice and the Parc Naturel des Préalpes d'Azur, and a four-loop run course along the historic Promenade des Anglais waterfront. The race course for the 2023 event is yet to be confirmed, but it is expected that it will be similar to past Ironman France events.
Though the race is not Kona, that's also part of its appeal: The new location will likely mean new race strategies and therefore race dynamics. Humidity will not be as much of a factor as on the Big Island, but heat may still come into play, especially on the unshaded run course,. But the real star of the show will be the hills on the bike course, where multiple 15% grades have slowed many a triathlete down at past editions of Ironman France. We can likely expect the same spectacular climbs from France in 2023 and beyond.
Logistics come into play in Ironman's decision as well. With one of the largest international airports in France located just minutes away from the city, Nice is well-situated to host a world championship race. The city hosts several world-class sporting events, including the Tour de France (and in 2024, the race will hold its finale in Nice instead of Paris) and the 2023 Rugby World Cup. The hospitality-minded residents of Nice have historically been enthusiastic about welcoming triathletes to their city, and many volunteer during race week and on race day.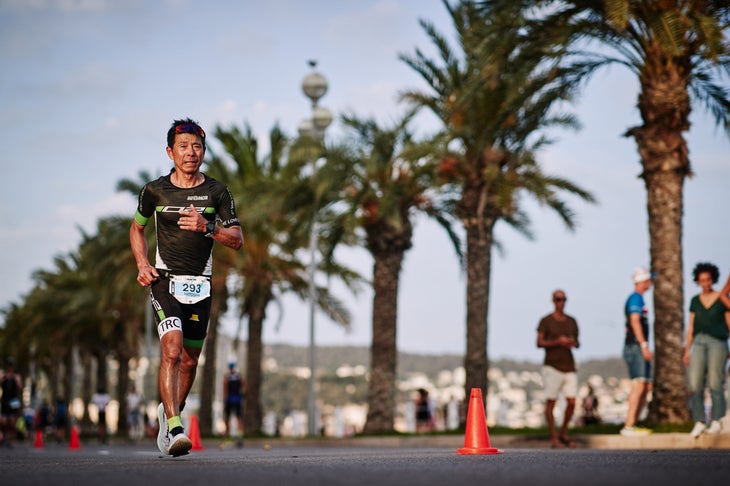 No more Kona?
Is Ironman heading toward rotating locations, as it does with its 70.3 world championship event each year? This will be the second time the world championship has been held outside of Hawai'i since pandemic closures caused the 2021 race to move to St. George, Utah in early 2022. However, as of press time, Ironman has not announced any plans beyond 2026.
RELATED: 11 Triathlon Goals That Don't Involve Qualifying for Kona