Ironman 70.3 World Championship Preview
Heading out the door? Read this article on the new Outside+ app available now on iOS devices for members! Download the app.
Written by: Brad Culp
For the fourth time in as many years, Clearwater Beach, Fla. is gearing up to host the Foster Grant Ironman 70.3 World Championship, and for the fourth year in a row, the race is wide open on both sides. As is typically the case at the 70.3 distance, a new crop of superstars has emerged and that means repeat wins will be tough to come by for 2008 Champions Terenzo Bozzone and Joanna Zeiger.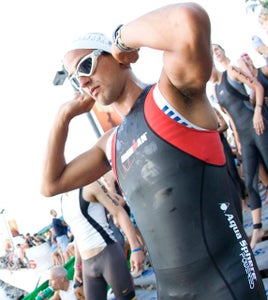 Bozzone, the reigning men's 70.3 World Champion, is on the start list, but after competing in his first Hawaii Ironman four weeks ago, few are calling the Kiwi the favorite for Saturday's race. Further helping the rest of the fields' chances is the absence of Germany's Andreas Raelert (3rd in Kona this year), who finished second at this race last year with an absurd 1:10:53 half-marathon. Had it not been for a four-minute drafting penalty, Raelert would have been the 2008 70.3 world champion (instead he finished second to Bozzone).
With Bozzone's attention elsewhere and Raelert back home in Germany, the popular favorite for this year's men's title seems to be American Matty Reed, who is having a career season to say the least. Reed does not have a weakness and is a bona fide threat at all three sports. More importantly, the flat-and-fast course in Clearwater plays to Reed's strengths. This course is made for a speedster and Reed has shown that he has more speed than any man on the planet this year. He won short-course races in Minneapolis, Chicago and Dallas this year and also won the Ironman California 70.3 in March with a blazing 1:11:15 half-marathon. If it comes down to the run, as is often the case in Clearwater, Reed should have a great chance to pull it out.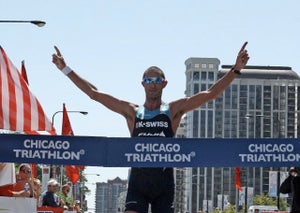 Reed will have his hands full in the quest for his first 70.3 world championship, however, thanks especially to a few other short-coursers that have made the leap up to triathlon's middle distance. Perhaps the most notable name on this year's start list is Greg Bennett. The Aussie won his 70.3 debut a month ago in Augusta, Ga., posting an impressive 3:47:07 finish. Like Reed, Bennett has no weakness and we expect him to be at or near the front all afternoon long.
The other short-courser-turned-70.3er to watch out for is American Tim O'Donnell. The 29-year old moved on from ITU racing this season and has a lot of folks wondering why he didn't do so sooner. O'Donnell seems custom-suited to 70.3 racing, proving so with a race-record at St. Croix 70.3 (4:02:36) and a blazing 3:45:51 win at the inaugural Ironman 70.3 Calgary.
Another athlete to watch is Aussie Richie Cunningham, a perennial threat at this distance. He's finished third at this race twice (in 2006 and 2008) and is one of the most consistent athletes in the game. Cunningham appears to be in top form, winning the Austin 70.3 event two weeks ago with a 1:12:11 run.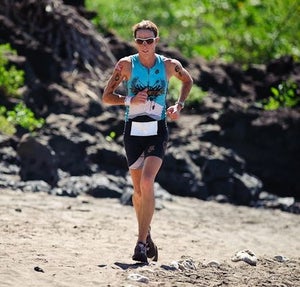 The women's race is as wide open as the men's, with a number of ladies coming to Clearwater with impressive 70.3 credentials.  We have our eyes on four women as potential winners, headlined by the always-brilliant Brit Julie Dibens. The recent winner of a third XTERRA world crown, Dibens enters this year's race in perhaps the best shape of her life. The powerful Brit is one of the only women on Earth who has beaten Chrissie Wellington, doing so at the 5430 Triathlon in Boulder, Colo. this August. Dibens has let it be known that Clearwater is the focus of her season, which is bad news for anyone else attempting to win this race. We expect Dibens to take a big lead into T2—whether or not she can hold that lead will depend on the women chasing her.
Great Britain's Jodie Swallow may be new to this distance but she has the legs to hunt down Dibens on the run. Swallow kicked off this season with a win at Ironman 70.3 Singapore, besting Aussie speedster Andrea Hewitt by seven minutes. The Brit went on to win the ITU Long-Course World Championship in October, dusting the field by 11 minutes. If Swallow can stay within striking distance of Dibens at T2, she'll be our pick to win on Saturday.
The wildcard in the women's race is American Laura Bennett—the most decorated Red, White and Blue short-courser of this decade. Bennett doesn't have quite the same bike speed as Dibens, but she's no doubt one of the finest runners in the sport and has what it takes to chase down Dibens.
Other threats include defending champion Joanna Zeiger, who won this year's Longhorn 70.3 in 4:14:53, the second-fastest 70.3 finish ever recorded. She may be 39, but Zeiger is still one of the finest all-around athletes in the sport and she certainly has what it takes to race with Dibens, Bennett and Swallow.
Triathlete will be on hand at the Ironman World Championship 70.3 on November 14, so be sure to check Triathlon.competitor.com on Saturday for a complete recap of the day's action.