GOTRIbal Continues To Grow
GOTRIbal, a resource that connects and empowers women in endurance sports, has grown into 45 states and 15 countries.
Heading out the door? Read this article on the new Outside+ app available now on iOS devices for members! Download the app.
Sitting at her desk one day, Tanya Maslach was simply thinking about training and all the elite triathletes who took the time to nurture her over the years. After a decade as a triathlete, she decided it was time to pay it forward—so she went online in search of an organization with female endurance enthusiasts looking for mentors. But she found nothing. So she built one.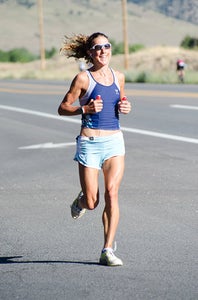 This was just two years ago and now GOTRIbal, a resource that connects and empowers women in endurance sports, has grown into 45 states and 15 countries. "It was really born out of anger and frustration, not having anything out there like this," said Maslach. GOTRIbal is not just a website, but a central location for "tribes" around the world—groups of women who meet up to train and socialize—to find each other. She has created a one-stop shop to locate like-minded women.
Maslach also decided to hold an annual national event to bring endurance athletes together under one roof. "I didn't want to just do another race. I wanted it to be educational and an entertaining experience," she said. So last year she held an adventure retreat, limiting it to just 100 people. "I heard from participants that they left feeling like they met 99 people. You don't have that at a race with thousands." The event included a signature happy hour instead of an expo, and Maslach kept up the spirit of giving. "At the happy hour we had a Trek bike there and every minute someone rode the bike, high heels and all, and money was raised to support Girls on the Run."
This year Maslach is going just a little bigger. In November, 200 members of the GOTRIbal gang will head to Clermont, Fla. for a continuation of the Multisport Adventure Series. Maslach is working with the Orlando Chapter of the American Heart Association as the happy hour charity of choice—all the women will wear red and be served red drinks.
Even professional triathletes are lending their support to GOTRIbal, including Ironman world champion Chrissie Wellington. "Chrissie is such a natural fit for GOTRIbal because she has an authentic belief in helping people. We are a channel to help her get her message across on an international platform," said Maslach. "We provide access to women who you'd think would be inaccessible." But Wellington isn't just a voice; she's taking time to meet these women. This year 10 GOTRIbal members will have the opportunity to break bread with the iconic triathlete herself at a dinner put together by the organization.
If you are interested in finding out more about GOTRIbal or the adventure retreat, visit their website at Gotribalnow.com.
Related Content:
– Why Triathlon Is Not The New Golf
– GOTRIbal Offers Online, Interactive Training Group For Women
– GOTRIbal Brings Women Triathletes Together In San Diego