Europeans Highlight Ironman Lanzarote Professional Field
Heading out the door? Read this article on the new Outside+ app available now on iOS devices for members! Download the app.
While it is often the returning champions that are automatically assumed to be the favorites in a race, that is not the case at Saturday's Ironman Lanzarote triathlon. Two-time defending champions Bert Jammaer of Belgium and Bella Bayliss of Scotland will face a tough field made of several Ironman champions. Other male contenders lining up for what many have called the world's toughest Ironman include Spain's Eneko Llanos, Estonia's Ain-Alar Juhanson, Great Britain's Stephen Bayliss and Philip Graves and Germany's Maik Twelsiek.
The biggest female competition for Bayliss will likely come from fellow countrywoman Catriona Morrison. Morrison made her Ironman-distance debut with a third place finish at last years Quelle Roth Challenge in Germany. She followed that by competing with injuries at the Ironman World Championship in October. Morrison will line up in Lanzarote after dominated Ironman 70.3 St. Croix a few weeks back, and will no doubt be looking for an Ironman World Championship slot and possibly her first ever Ironman victory. Other female contenders include the United States' Hillary Biscay, Canada's Tara Norton, and Australia's Kate Bevilaqua and Rebecca Preston.
Men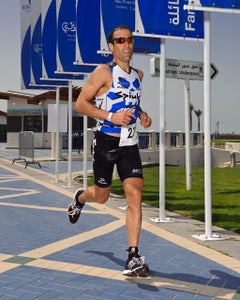 Bert Jammaer (BEL)
Eneko Llanos (ESP)
Gerrit Schellens (BEL)
Gregorio Cáceres Morales (ESP)
Stephen Bayliss (GBR)
Herve Faure (FRA)
Ain-Alar Juhanson (EST)
Maik Twelsiek (GER)
Joseph Spindler (GER)
Chris Brands (NED)
Patrick Jaberg (SUI)
Tuukka Miettinen (FIN)
Nicholas Ward Muñoz (GBR)
Philip Graves (GBR)
Avaro Velazquez (ESP)
Iñigo Augusto Perez-Nievas (ESP)
Eanna McGrath (GBR)
Cesar Valera (VEN)
Rafael Wyss (SUI)
Matja~ Kova (SLO)
Benjamin Rossmann (GER)
Rob Steegink (NED)
Eneko Elosegui Armendariz (ESP)
Cedric Largajolli (FRA)
Jorge Rakos (ARG)
Kit Stokes (GBR)
Juha Laitinen (FIN)
Georg Swoboda (AUT)
Peter Schoissengeier (AUT)
Alessandro Valli (ITA)
Werner Ueberbacher (ITA)
Jozef Vrabel (SLO)

Women
Bella Bayliss (GBR)
Kathrin Paetzold (GER)
Hillary Biscay (USA)
Tara Norton (CAN)
Rebecca Preston (AUS)
Irene Kinnegim (NED)
Nicole Woysch (GER)
Catriona Morrison (GBR)
Beatrix Blattmann (SUI)
Joanna Carritt  (GBR)
Kate Bevilaqua (AUS)
Wenke Kujala (GER)
Yvette Grice (GBR)
Heike Priess (GER)
Kathrin Volz (GER)
Sarah Schuetz (SUI)