Dibens, Carfrae Make Joint Announcement About Dramatic Career Changes
In a stunning one-two punch, two of Ironman's top female contenders today announced dramatic shifts in career focus.
Heading out the door? Read this article on the new Outside+ app available now on iOS devices for members! Download the app.
In a stunning one-two punch, two of Ironman's top female contenders today announced dramatic shifts in career focus.
Written by: Holly Bennett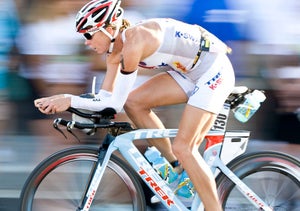 The pair represents two thirds of 2010's top-three Kona podium, with shocking news coming from the camps of both the reigning Ironman World Champion Mirinda Carfrae and the 2010 third place finisher and three-time Xterra World Champion, Julie Dibens.
Dibens, following up a phenomenal victory at the Abu Dhabi International Triathlon, is calling it quits for triathlon. Oddly enough, the swim-bike superstar says she's felt a burning pull toward distance running ever since coasting through those 26.2 miles in Kona. "I know this may come as a bit of a shocker," remarked Dibens, "But I'm ready to try my hand at ultra-marathoning. While it's true that I struggled a bit during those last few miles in Hawaii, all the while I was thinking to myself, 'I freakin' love this!'" she continued. Dibens will forgo all other racing in order to make her distance running debut at July's Badwater Ultramarathon in Death Valley, Calif. "I know Badwater will be brutal, but why not go for the Holy Grail right out of the gates," said Dibens. "I'm actually hoping I can sign Rinny on as my running coach," she admitted, when asked about ramping up her run training.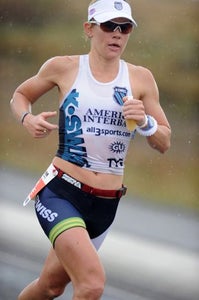 As for Carfrae, while she fully intends to defend her Kona crown in 2011, she'll immediately shift to a fast-twitch focus following the Big Dance. Carfrae will return to her basketball roots, signing on as a member of Australia's London-bound 2012 Olympic Team. "I really never dreamed I'd compete in an Olympic Games," stated the 5'3.5" Carfrae, "Especially not in basketball. Imagine my surprise when I was approached by the Australian Olympic Committee with an invitation to the team!" AOC officials released the following statement regarding the news:
What Mirinda lacks in stature, she makes up for in confidence and drive. She's perfectly suited to be a starting guard on the team, and we're certain that with a bit of practice on the court, she'll be our star player in no time. After all, she played basketball in high school. It's just like riding a bicycle!
"This truly is an honor," added Carfrae, who will begin shooting hoops whenever possible in addition to her swim, bike and run regime. "Just wait until you see my jump shot!"
Both moves are stunning indeed, given Dibens' and Carfrae's recent dominance on the triathlon circuit. We'll certainly miss their fierce but friendly rivalry, ranging from the race course to the Twitter universe. But we wish them the best of luck in their upcoming ventures – and we wish all of you a Happy April Fools' Day!