Chrissie Wellington Speaks Out About Decision Not To Attend BBC's SPOTY Awards
Four-time Ironman world champion Chrissie Wellington explains her decision to boycott the 2011 SPOTY Awards.
Heading out the door? Read this article on the new Outside+ app available now on iOS devices for members! Download the app.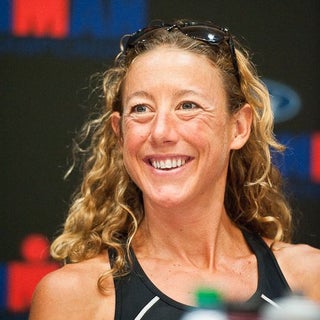 In the following post from her website, four-time Ironman world champion Chrissie Wellington explains her decision to boycott the 2011 BBC Sports Personality of the Year (SPOTY) Awards.
The build up to the BBC's Sports Personality of the Year (SPOTY) Award has caused more than a few raised eyebrows. The selection process, for those who are not aware, is relatively simple. The BBC selects a panel of 'leading sports experts' from various national and regional newspapers and magazines, who are asked to choose their top ten sportsmen or women "whose actions have most captured the public's imagination in 2011". From these nominations the shortlist is compiled. This list of publications and their nominations is at the following link. The BBC's judging terms and conditions are here: http://news.bbc.co.uk/sport2/hi/tv_and_radio/sports_personality_of_the_year/9084058.stm
I have been vocal in my reaction to the shortlist and, with week's worth of water having passed under the bridge, I wanted to pen a blog as my personal contribution to the wider debate that so clearly needs to be had.
The issue for me is threefold. First, and predictably, the exclusion of women in the shortlist, and the lack of female nominations overall (and of the 58 past winners of the main award, just 13 were female); second, the lack of representation of so called 'minority sports', and third the scant attention paid to para-athletes.
Let me be clear. The river runs much deeper than SPOTY, and discussions about who has, or hasn't, been included in the list. Awards are, by their very nature, subjective and you will never be able to include or recognize everybody (although, this does not negate the need to ensure that the mechanism for selecting recipients of an award must be as fair and balanced as possible). More significant is that the SPOTY process and shortlist has shone a spotlight on some important issues pertaining to the media coverage of, and overall support for, women, para-athletes and minority sports.
Before I go on, I want to make clear my deepest admiration and respect for every athlete who made the shortlist. As a professional athlete I can appreciate the drive, dedication, commitment and skill needed to excel at a chosen sport, and I would never want to disparage them or their achievements. However, the list clearly reflects a view (at least by the publications consulted) that the performances by the 10 male nominees were superior to those by any single female athlete.
Is this really true? Have women simply achieved less across the board, or has their success been in, so-called, minority sports that have not been extensively covered by the mainstream media? I would contend that there have been many outstanding performances by female athletes that would have merited their inclusion in the list. Space will not permit me to detail each and every one, but they include Keri-Anne Payne (10km swimming world champion), Sarah Stevenson (Taekwondo world champion), Hayley Turner (historic success in horse racing's Group One's July cup), Helen Jenkins (Triathlon world champion), Katherine Grainger and Anna Watkins (rowing world gold medalists), Dee Caffari (round the world sailing world record). Lizzy Hawker (world record for 24hour endurance run – winning overall, and beating all the men) and Rebecca Addlington (800m freestyle swimming world champion) and many more. Aside from Rebecca these women hardly featured in the nominations: but if you take their performances into account it seems somewhat erroneous for one BBC presenter to justify – and effectively endorse – the all-male list with the claim that "it hasn't been a great year for women in sport".
Read more: Chrissiewellington.org