CAS Dismisses Harry Wiltshire Suspension Appeal
Wiltshire will have to serve the six-month suspension handed down by the ITU.
Heading out the door? Read this article on the new Outside+ app available now on iOS devices for members! Download the app.
Wiltshire will have to serve the six-month suspension handed down by the ITU.

See the complete press release below: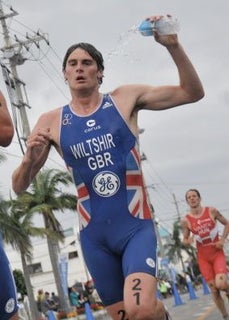 The Court of Arbitration for Sport (CAS) has dismissed the appeal filed by Harry Wiltshire against the International Triathlon Union (ITU) regarding a 6-month suspension imposed on him due to unsportsmanlike conduct at the European Championships on June 25, 2011.
Following the elite men's race, Wiltshire's unsafe and unsportsmanlike conduct during 2011 Pontevedra European Championships was investigated. The ITU Executive Board-with the exception of members from the British and Spanish federations-voted to impose a six-month suspension against Wiltshire based on violations to the ITU Competition Rules (2.1 a.) (i), 3.3 a.) (i), Appendix L 6. and Appendix L 7).
Wiltshire filed an appeal against ITU in CAS on August 10, 2011 to challenge the decision of the Executive Board. The CAS panel reviewed video evidence and heard testimonies from Wiltshire as well as from on-course technical officials and the race referee. The panel concluded that Wiltshire did in fact violate ITU Competition Rules with reference to "repeated unsportsmanlike conduct" and that the Executive Board had the right to sanction Wiltshire with a suspension.
RELATED VIDEO: Team Tactics Gone Too Far?
Furthermore, the panel decided the six-month suspension was not evidently and grossly disproportionate as Wiltshire had contended. As a result, Wiltshire's appeal was dismissed and CAS required the appellant to pay ITU the amount of 2,500 Swiss Francs as compensation for this legal process.
ITU is strongly committed to maintaining the integrity of the sport by ensuring athletes are competing within the competition rules and with a high degree of sportsmanship.