2023 PTO U.S. Open Pro Preview
Once again, the PTO Tour has attracted a deep, world-class field of professional triathletes. Thorsten Radde breaks down the 2023 PTO U.S. Open start lists with triathlon stats and analysis you won't find anywhere else.
Photo: Pablo Blazquez Dominguez, Daniel Kamann, Patrick McDermott, Professional Triathletes Organization
Heading out the door? Read this article on the new Outside+ app available now on iOS devices for members! Download the app.
The PTO U.S. Open, the second race of the 2023 PTO Tour, will go down this weekend in Milwaukee, Wisconsin. We'll see men's pro field race on Friday, August 4th, and professional women's race on Saturday. Both races will start at 4:15 pm CT. With a total prize purse of $600,000, $100,000 will go to each winner. The blockbuster triathlon races are held alongside USA Triathlon's Age Group National Championships. With over 7,000 participants and 20,000 spectators expected to attend, it promises to be one of the largest-ever weekends of triathlon in North America this season.
The race distance will be the standard PTO Tour 100k. It starts with a 2K swim in Lake Michigan, consisting of two loops with a 150m run in between. The 80k bike will be seven loops on Lincoln Memorial Drive, the main lakeshore road in Milwaukee. The 18k run has five loops in Veterans Park, starting and finishing at the Milwaukee Art Museum.
The race broadcast will kick off at 4:00 p.m. local time (5:00 p.m. ET/2:00 p.m. PT) this Friday and Saturday, and will be streamed live for free on Outside Watch. Coverage will also be available on demand post-race for Outside+ members (become one today).
Section divider
PTO U.S. Open 2023: Men's Contenders
At the front of the race, we can look forward to a rematch between the Olympic champions, Jan Frodeno and Kristian Blummenfelt. But what makes this event interesting is the large contingent of athletes who would be solid podium candidates in almost any other race, including younger athletes such as Clement Mignon (FRA, 24 years old), Trevor Foley (USA, 24 years), or Frederik Funk (GER, 25 years old) alongside more experienced athletes such as Ben Kanute (USA, 30 years), Lionel Sanders (CAN, 35 years), and Tim O'Donnell (USA, the oldest racer at 42 years). Objectively, this is one of the strongest fields on the calendar, and there are so many other top athletes in the field that it's next to impossible to predict the final result. At least one thing is certain: With none of the previous PTO Open winners racing, there will be a new male champion at the PTO U.S. Open. Let's look at the top contenders:
Kristian Blummenfelt
29 years old, Norway
PTO #1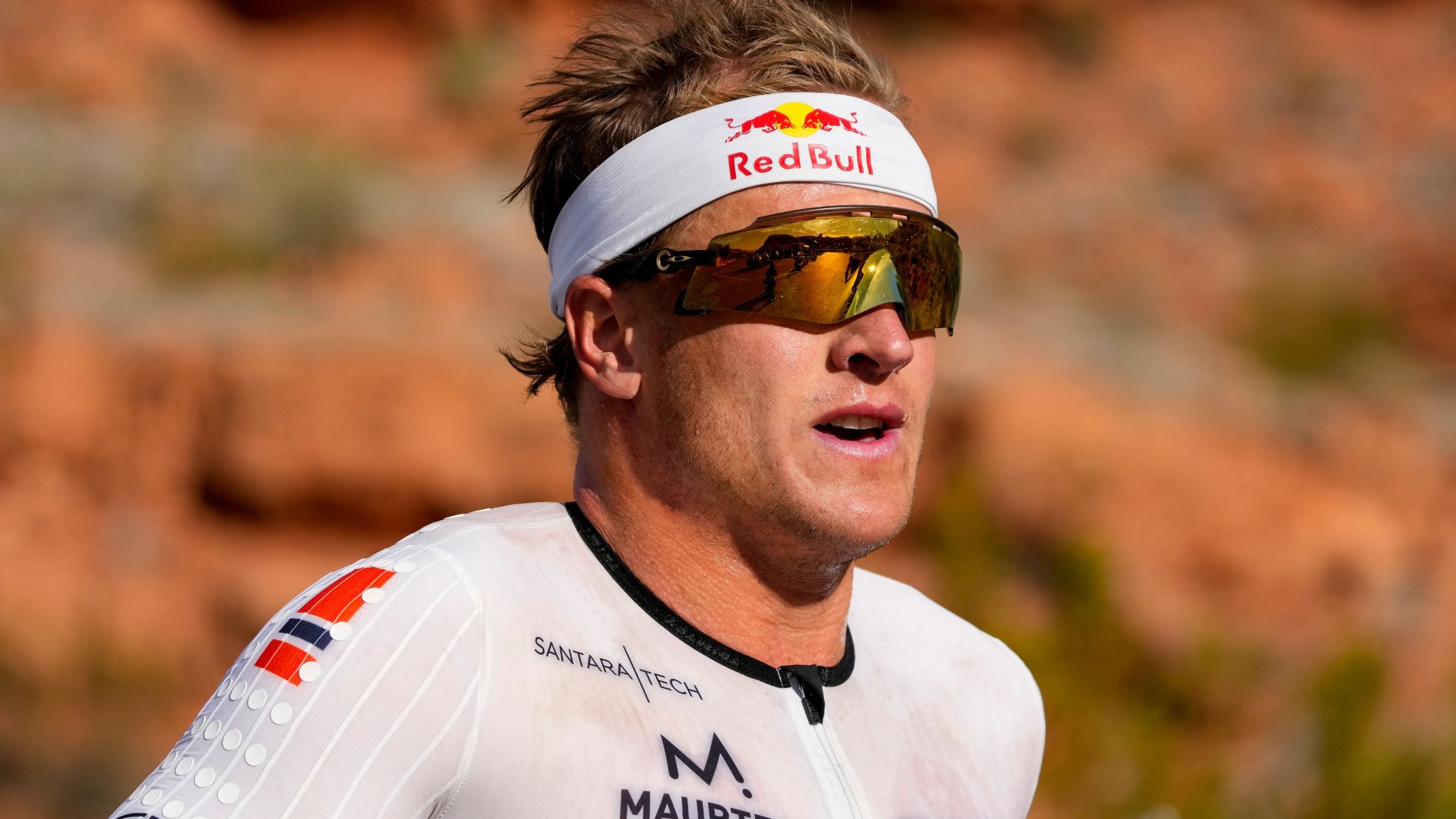 | | |
| --- | --- |
| Swim | ★★★ |
| Bike | ★★★★ |
| Run | ★★★★★ |
| Overall | ★★★★★ |
| Winning odds | 40% (3 to 2) |
The reigning Olympic and 70.3 world champion has two second-place finishes on the PTO Tour—one in Canada in 2022 behind Gustav Iden and another in Europe 2023 behind Max Neumann. He has some good 2023 results, like his second-place finish at the PTO European Open and his fourth place at the World Triathlon Sprint Championships. As of now he is still win-less this year, but that could easily change in Milwaukee.
Blummenfelt was able to show at the 70.3 World Championships in St. George how he typically wins races: Lose hardly any time in the swim in order to quickly join the front of the race on the bike. Then keep the pace up so no one is able to ride away, and finally run stronger than anyone who was able to stay with him until T2. In Ibiza, Magnus Ditlev and a few others were able to break away, and Blummenfelt started the run about one minute behind the lead group. He was able to run faster than anyone else in front of him, but Max Neumann ran only 30 seconds slower and Blummenfelt wasn't able to catch him.
For Milwaukee, expect Blummenfelt to try to cover any breaks or at least minimize the time he has to make up on the run. It's very likely that Blummenfelt is going to be the best runner at the front of the field—he was able to put two minutes into Ditlev and Frodeno in Ibiza, and if he runs as well in Milwaukee, it will take a dream day by another athlete to deny him his first PTO Tour win.
Magnus Ditlev
25 years old, Denmark
PTO #3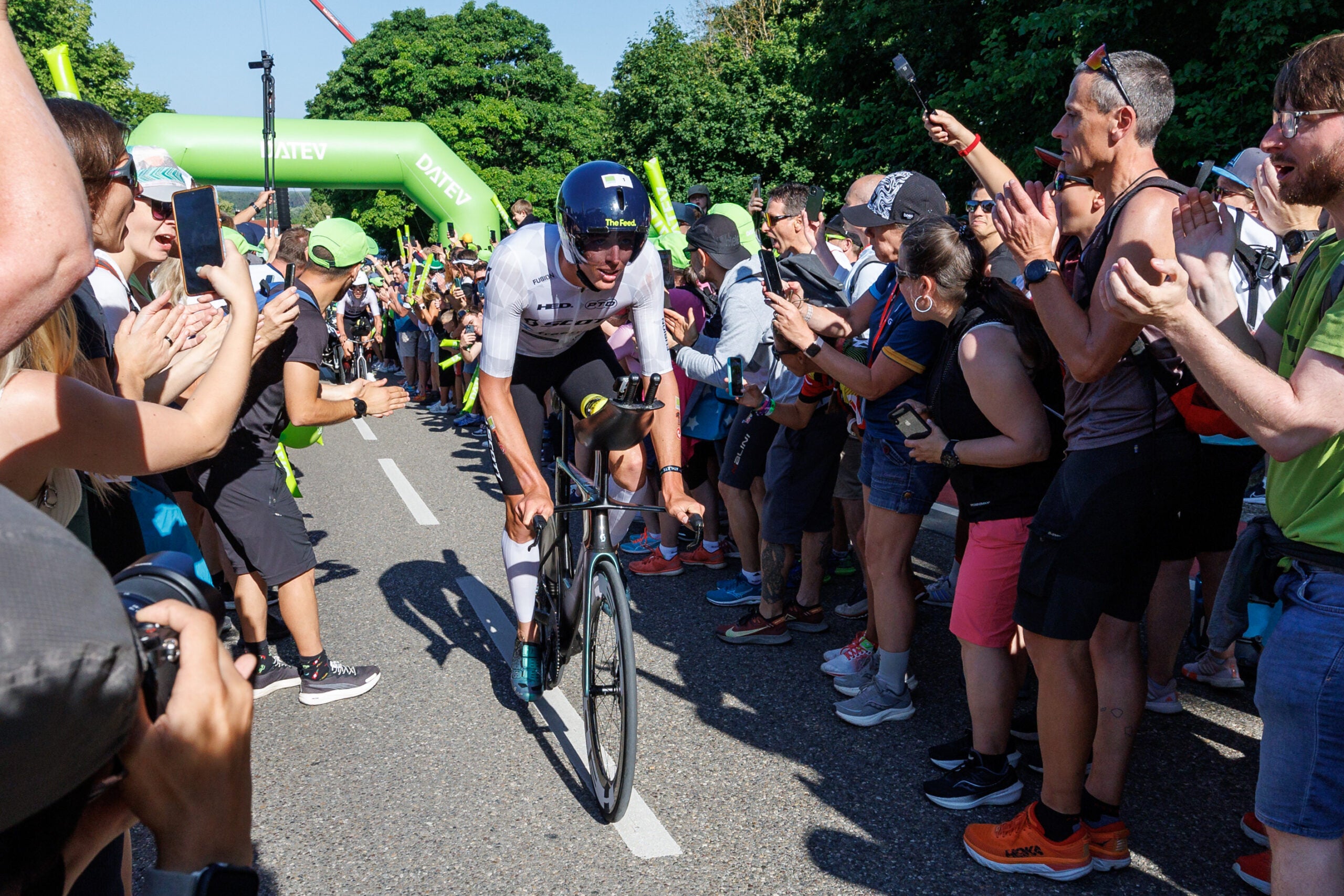 | | |
| --- | --- |
| Swim | ★★★ |
| Bike | ★★★★★ |
| Run | ★★★★ |
| Overall | ★★★★★ |
| Winning odds | 15% (7 to 1) |
At Challenge Roth, Magnus Ditlev won the race with a new course record, showing that he's no longer "only strong on the bike." He was able to swim in the lead group with Ben Kanute, posted a sub-4 bike leg and then was still able to run a 2:37 marathon. Can he race at a similar level on the 100k distance in Milwaukee?
Still, Ditlev could lose more than a minute to the front swimmers such as Aaron Royle or Jan Frodeno if the pace is on from the start, and he's probably also a bit behind Kristian Blummenfelt. But then Ditlev should ride his way to the front in the first half of the bike leg. With his bike power, he won't take many athletes with him like we saw earlier this year at the PTO European Open in Ibiza, where he helped to split the front group. Blummenfelt and Frodeno were not able to follow, and Ditlev started the run about a minute ahead of them. Losing two minutes to Blummenfelt meant that he finished in third place, but still ahead of Frodeno.
In Milwaukee, he'll be looking to build a bigger cushion in T2 and then possibly run a bit stronger, too. It wouldn't be a surprise to see him take his first win on the PTO Tour, and he may even challenge Blummenfelt for the number-one spot in the rankings.
Jan Frodeno
41 years old, Germany
PTO #17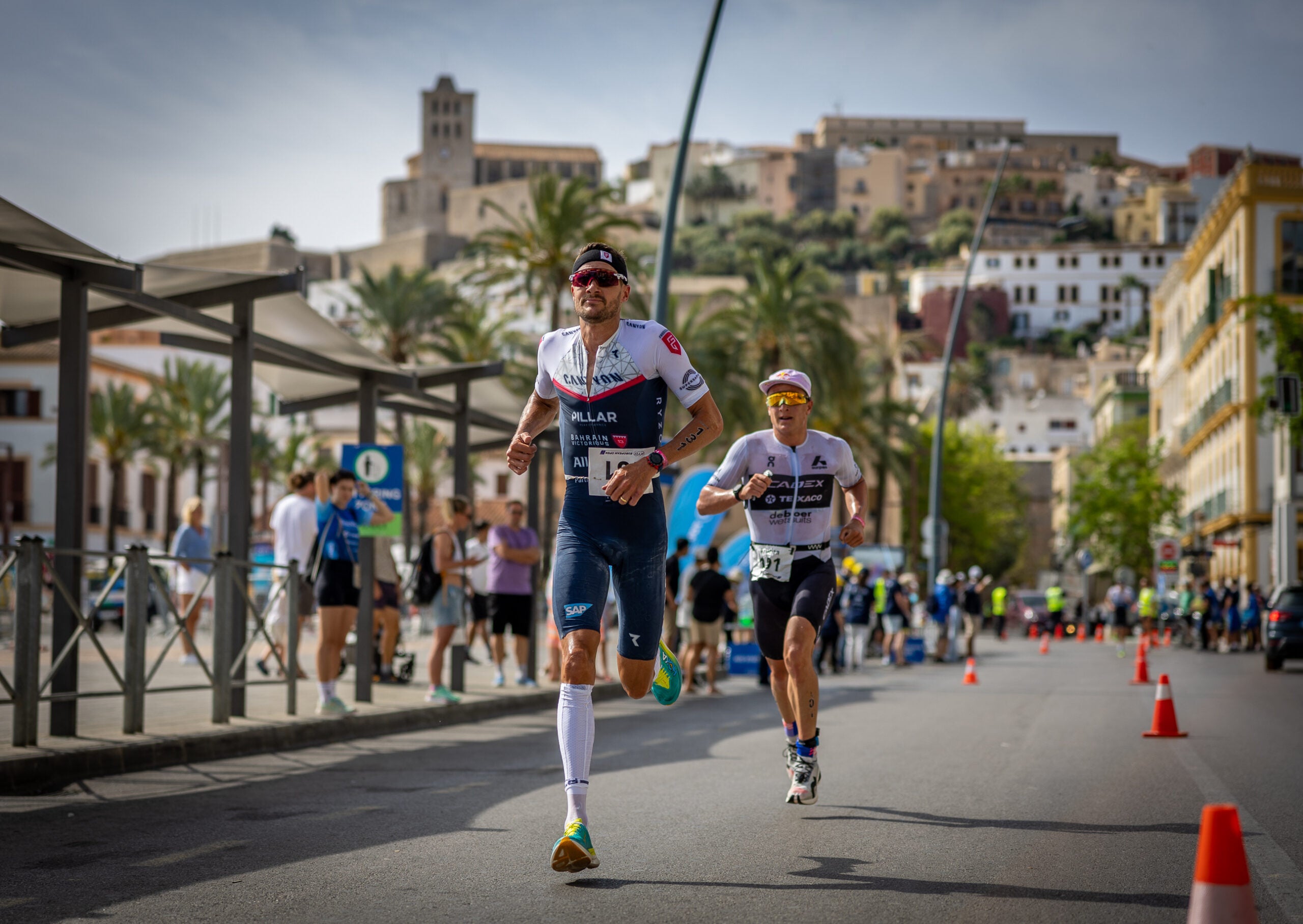 | | |
| --- | --- |
| Swim | ★★★★★ |
| Bike | ★★★★ |
| Run | ★★★★★ |
| Overall | ★★★★★ |
| Winning odds | 10% (9 to 1) |
After a long injury break, Jan Frodeno had a solid fourth place at the 2023 PTO European Championships in May, showing that even at 41 years of age he is still one of the best triathletes in the world. His main focus for this year is the Ironman World Championships in Nice, so it'll be interesting to see how much his half-distance racing has improved since May.
Frodeno is likely to be at the front for most of the race. As he's one of the best swimmers, it's in his best interest when a faster swim pace leads to a smaller front group. This would mean that some of the other contenders have some catching up to do after T1. On the bike, it'll be interesting to see if he can be on the right side of the lead group splitting up. If he's on form, we shouldn't see him fall behind like we did in Ibiza. On the run, he may not have the top-end speed anymore to sprint away from the others, but there won't be many who can follow his sustained pace for 18k. He had the fifth-best run split in Ibiza and is likely to run even better in Milwaukee. Will that be enough for his first big win of the 2023 season?
Wildcard: Aaron Royle
33 years old, Australia
PTO #8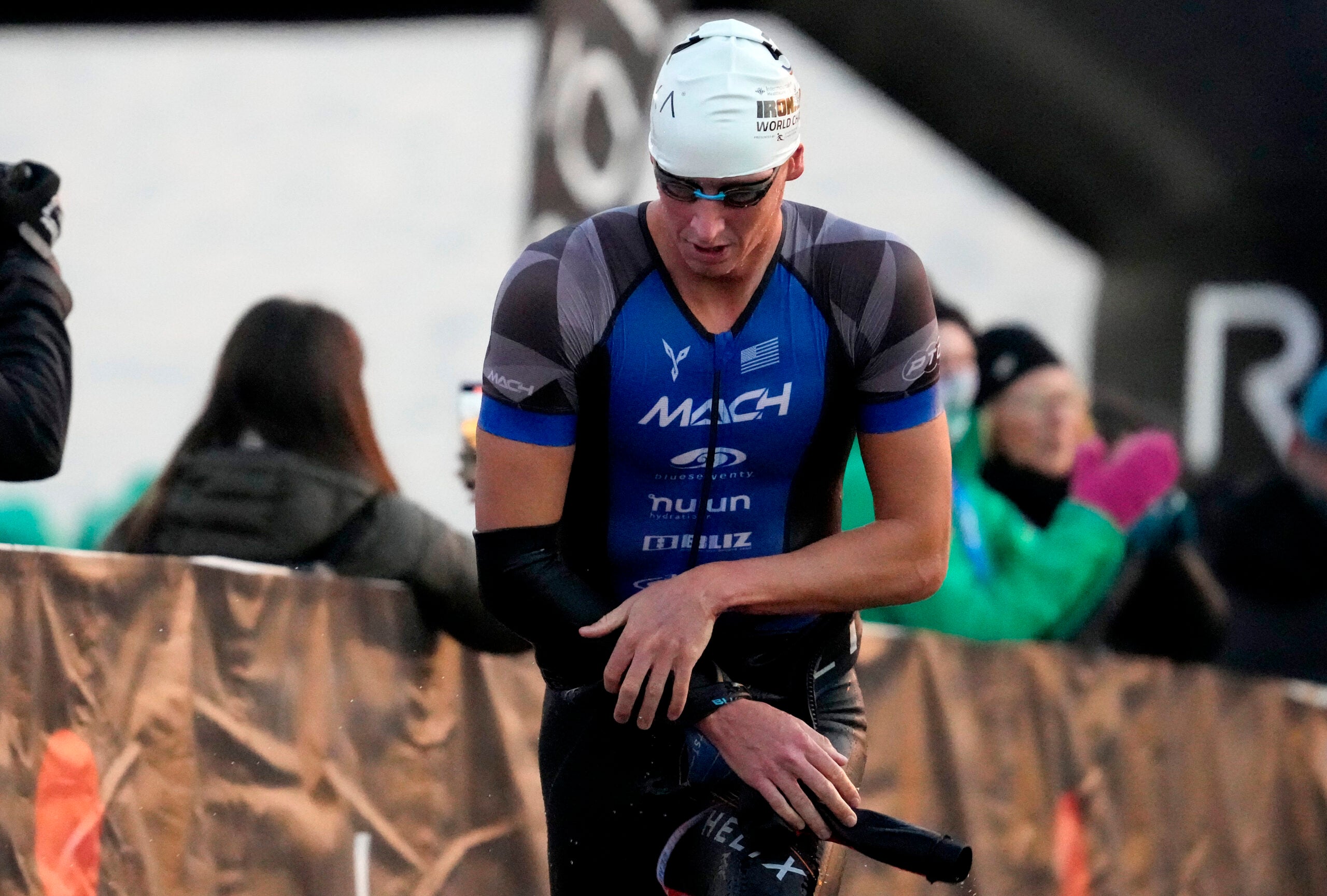 | | |
| --- | --- |
| Swim | ★★★★★ |
| Bike | ★★★ |
| Run | ★★★ |
| Overall | ★★★★ |
Aaron Royle is probably the strongest swimmer at the U.S. Open and is the likely leader in T1 and early on the bike. Will anyone be able to swim with him? Will he be able to match their pace on the bike? He should still be in a good position coming off the bike, and he has been working hard at altitude for a great run that would see him in the fight for a top five or maybe even a podium finish.
Section divider
PTO U.S. Open 2023: Women's Contenders
Once again, the PTO Tour has attracted a deep, world-class field. The women's field has 16 of the top 30 PTO ranked athletes and starters from ten different nations. Eleven U.S. starters will try to be the first U.S. woman to win a PTO Tour event. Unfortunately, there is not enough space for a detailed look at all of the top-ranked women racing in Milwaukee, like Holly Lawrence (GBR, #8), India Lee (GBR, #13) or Jocelyn McCauley (USA, #17). Let's look at the very top picks:
Taylor Knibb
25 years old, USA
PTO #6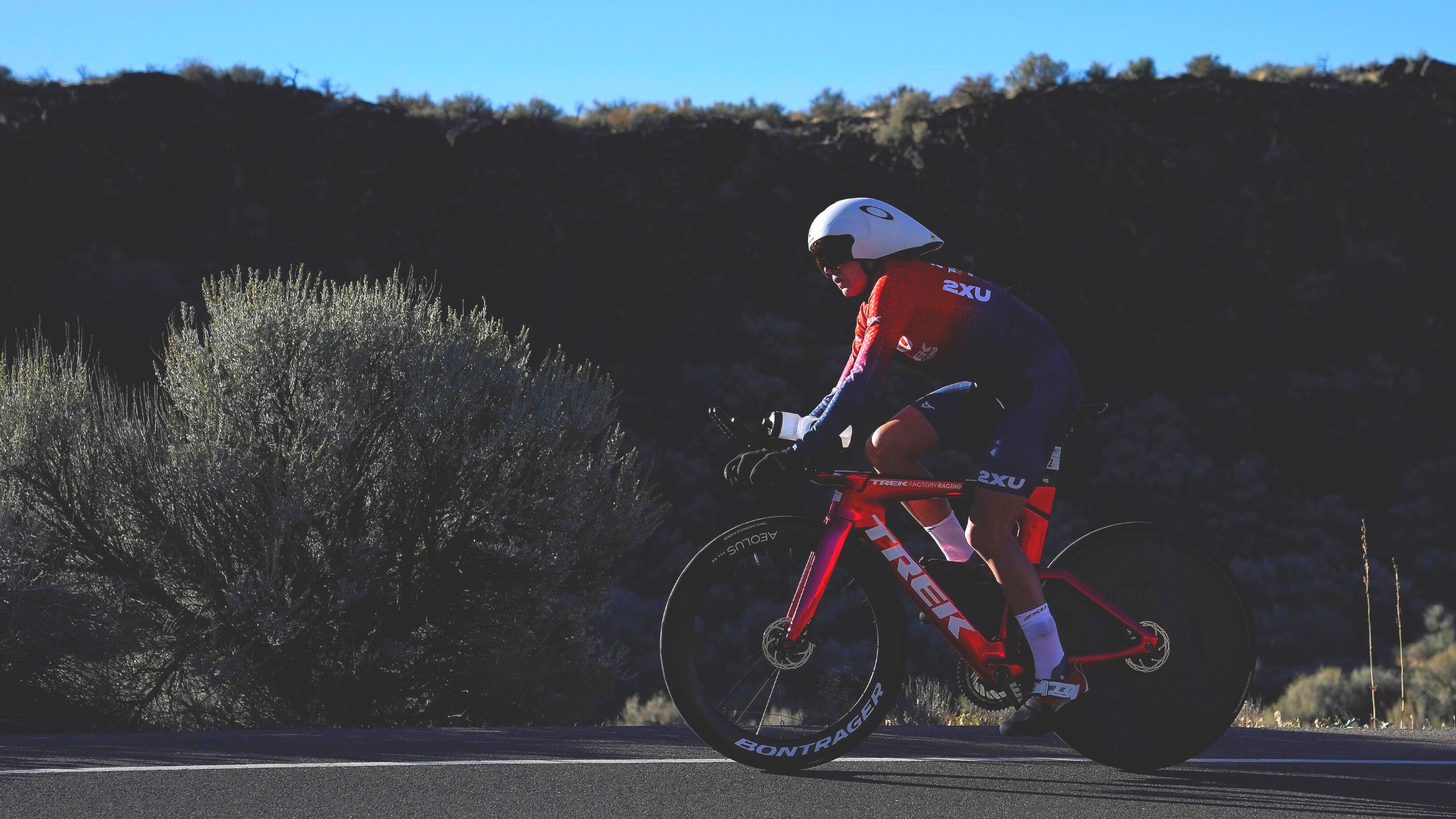 | | |
| --- | --- |
| Swim | ★★★★★ |
| Bike | ★★★★★ |
| Run | ★★★ |
| Overall | ★★★★★ |
| Winning odds | 50% (1 to 1) |
When Taylor Knibb is on form, she is extremely hard to beat on the half distance. Even though she is still focused on short-course racing (looking to qualify and medal in Paris 2024), she has great results on the longer distance as well, most notably her 70.3 World title at the end of 2022. She was also a major part of a memorable PTO U.S. Open 2022 in Dallas: After swimming with Lucy Charles-Barclay, she put six minutes into the other contenders, and it took a miracle run by Ashleigh Gentle to relegate Knibb to second place.
The first two and a half hours in Milwaukee could be quite similar. Knibb could stay with the strongest swimmers (likely Lauren Brandon or Rebecca Clarke) and then build a huge lead on the bike. She needed surgery at the end of 2022 to deal with a fracture, but her recovery has been going well, and she has been very competitive in her 2023 World Triathlon races (third in Yokohama and sixth in Montreal). Of course Ashleigh Gentle should still be able to run a bit quicker, but the best "statistical guess" for the time gap is somewhere between three and four minutes. How much time will Knibb put into the field on the bike in Milwaukee? How much time will she give back on the run? It seems that Knibb is the athlete to beat in Milwaukee, and with a fantastic performance and score, she may even challenge Gentle for the number-one spot in the PTO rankings.
Ashleigh Gentle
32 years old, Australia
PTO #1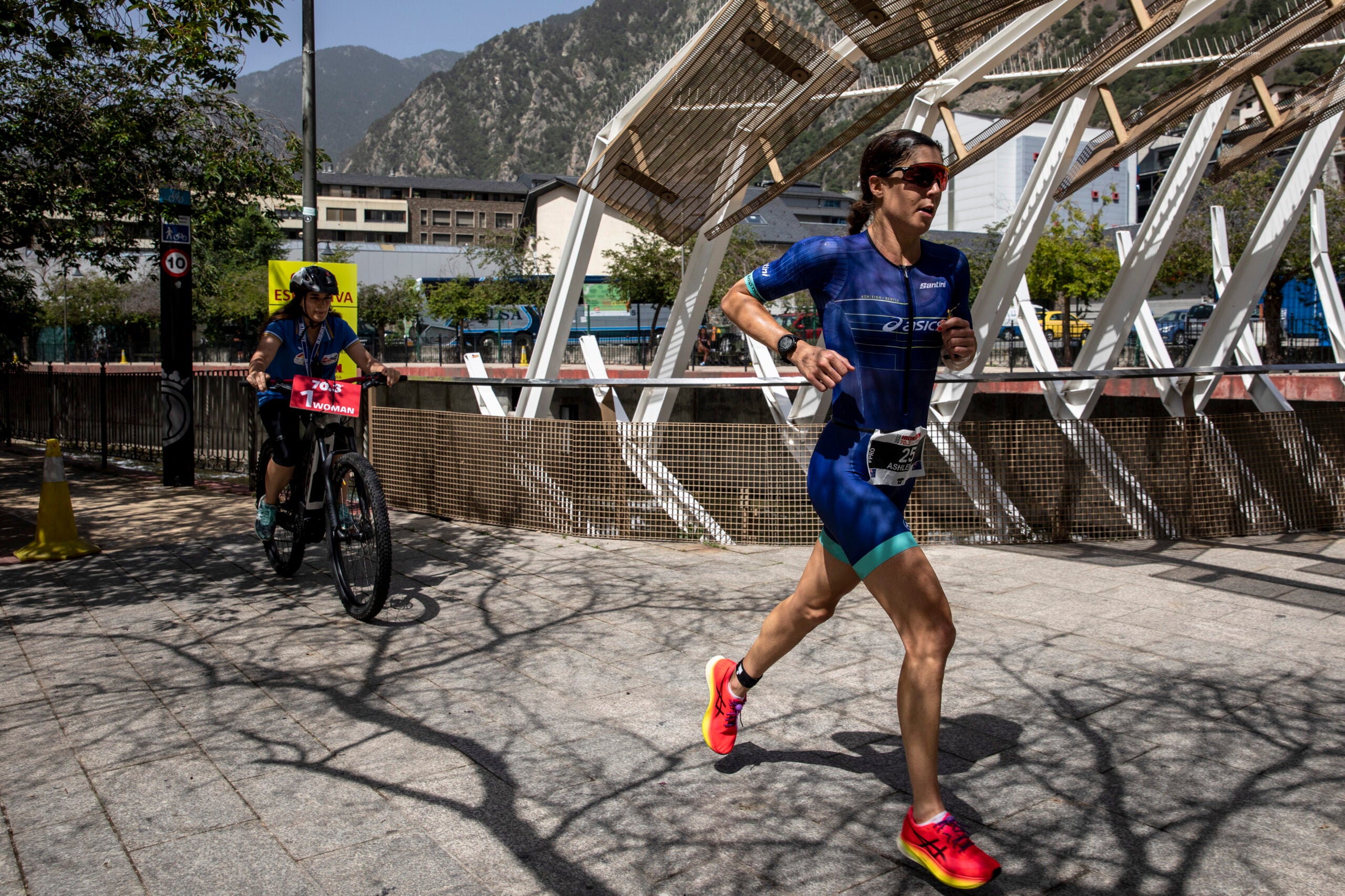 | | |
| --- | --- |
| Swim | ★★★ |
| Bike | ★★★ |
| Run | ★★★★★ |
| Overall | ★★★★ |
| Winning odds | 20% (4 to 1) |
Ashleigh Gentle is the Queen of the PTO Tour after coming out on top at both 2022 Tour events—winning her match at last year's Collins Cup and finishing second at the 2023 European Open. Gentle's strength is the run, though in Ibiza she was beaten by an even better runner when Anne Haug posted the fastest run split en route to a win.
Gentle has to work in the first two legs to limit the time she loses to Knibb. If she can have a good swim, there should be a few athletes around her that she'd be happy to ride with such as Holly Lawrence, Paula Findlay, or Jocelyn McCauley. She should be able to outrun all of them, but will she be able to manage the gap to Knibb so she can still catch her on the run?
Regardless of where things are for Gentle in T2, you can expect her to give her best and move up, even from a little bit back. In Dallas, she made up less than two minutes on the first two of five run laps, and only by the third lap it seemed possible that she might catch Knibb. The stronger bike riders will be running scared that Gentle has an extra gear on the run.
Paula Findlay
34 years old, Canada
PTO #4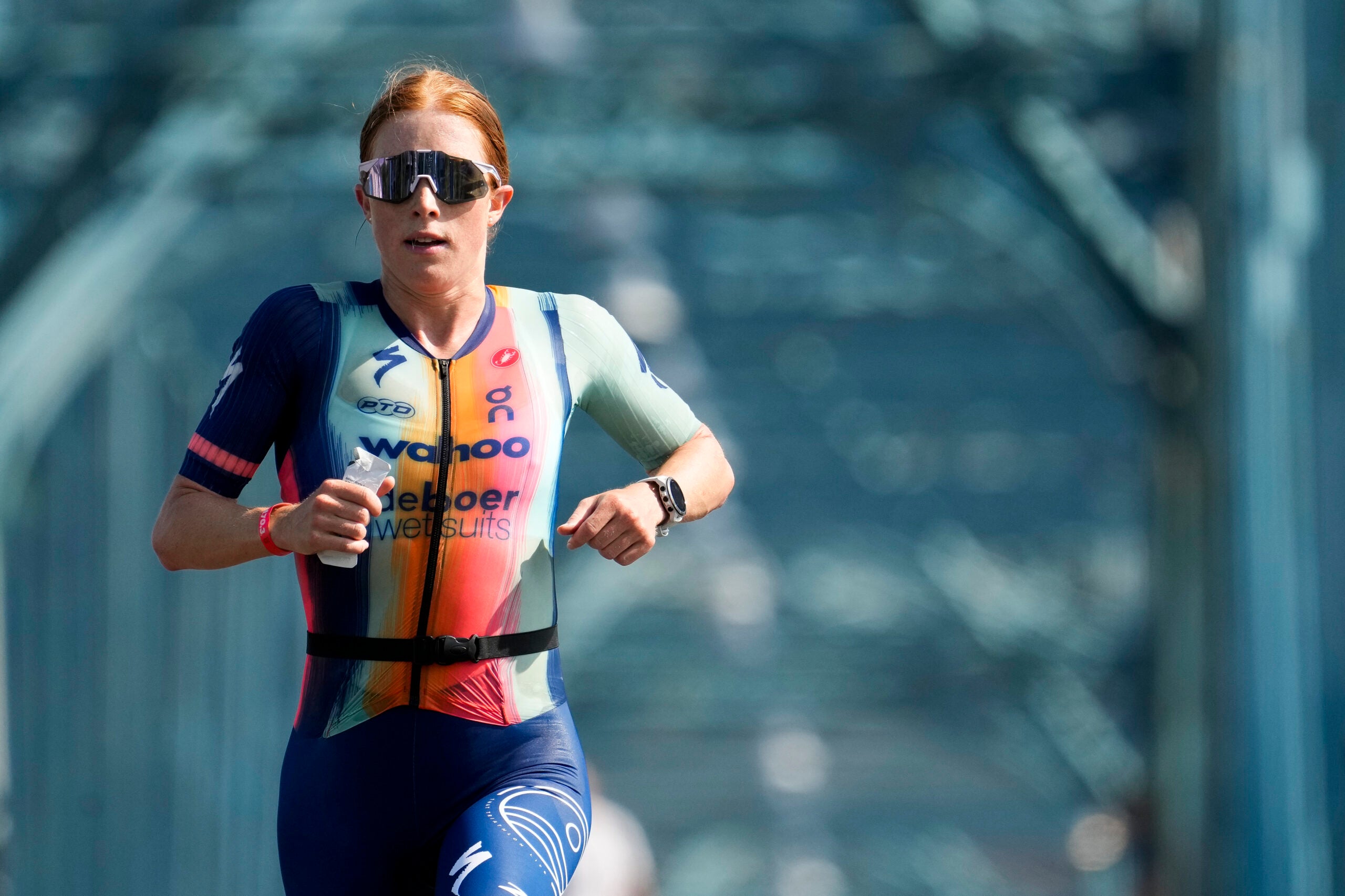 | | |
| --- | --- |
| Swim | ★★★ |
| Bike | ★★★★ |
| Run | ★★★ |
| Overall | ★★★★ |
| Winning odds | 10% (9 to 1) |
Paula Findlay is another athlete who is strong on the bike – she even won the Canadian cycling time trial national title and will represent Canada at the UCI World Championships in Glasgow a week after Milwaukee. She has been able to leverage that strength in her multisport races as well, winning at least one half-distance race each year since 2018!
Though Findlay is likely going to lose some time in the swim to the very best in the field, she will probably be happy to get out of the water with Ashleigh Gentle and Holly Lawrence. After that, she will try to ride away from them, trying to put as much time as possible into them in the bike – this should also help her limit her distance to Taylor Knibb who is likely a few minutes up the road. We'll have a good understanding of what will still be possible for Findlay after the first run loop: Can she challenge Knibb for the win, or does she have to look behind her for faster runners such as Ashleigh Gentle? On a solid day she should be able to improve on her tenth place from last year's U.S. Open.
Wildcard 1: Kat Matthews
32 years old, Great Britain
PTO #14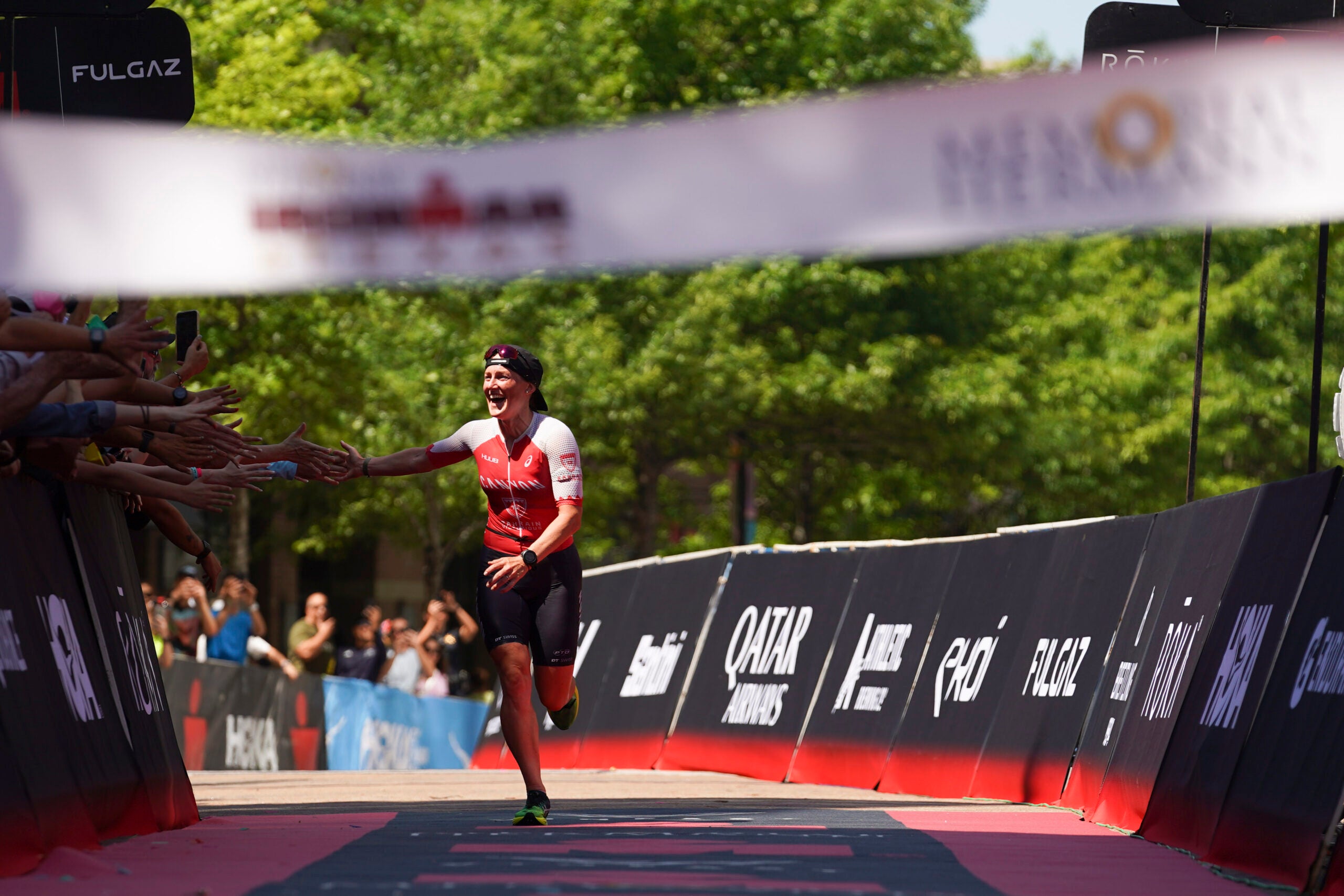 | | |
| --- | --- |
| Swim | ★★★ |
| Bike | ★★★★ |
| Run | ★★★★ |
| Overall | ★★★ |
Until September 2022, Kat Matthews was on a great path, highlighted by a second place at the Ironman World Championships in St. George in May and her fantastic performance at the Sub-8 Project in July. However, at the end of a routine training ride things suddenly changed: She was hit by a car, suffering severe injuries including a broken vertebra. Instead of competing for the Kona title, she had to focus on getting healthy again. By the start of 2023 she was back to racing, winning Ironman Texas with a 2:49 marathon, but then DNFing at World Triathlon Long Distance Championships just two weeks later. Can she be competitive in the deep field at Milwaukee and with the fast racing that's expected?
Wildcard 2: Tamara Jewett
33 years old, Canada
PTO #9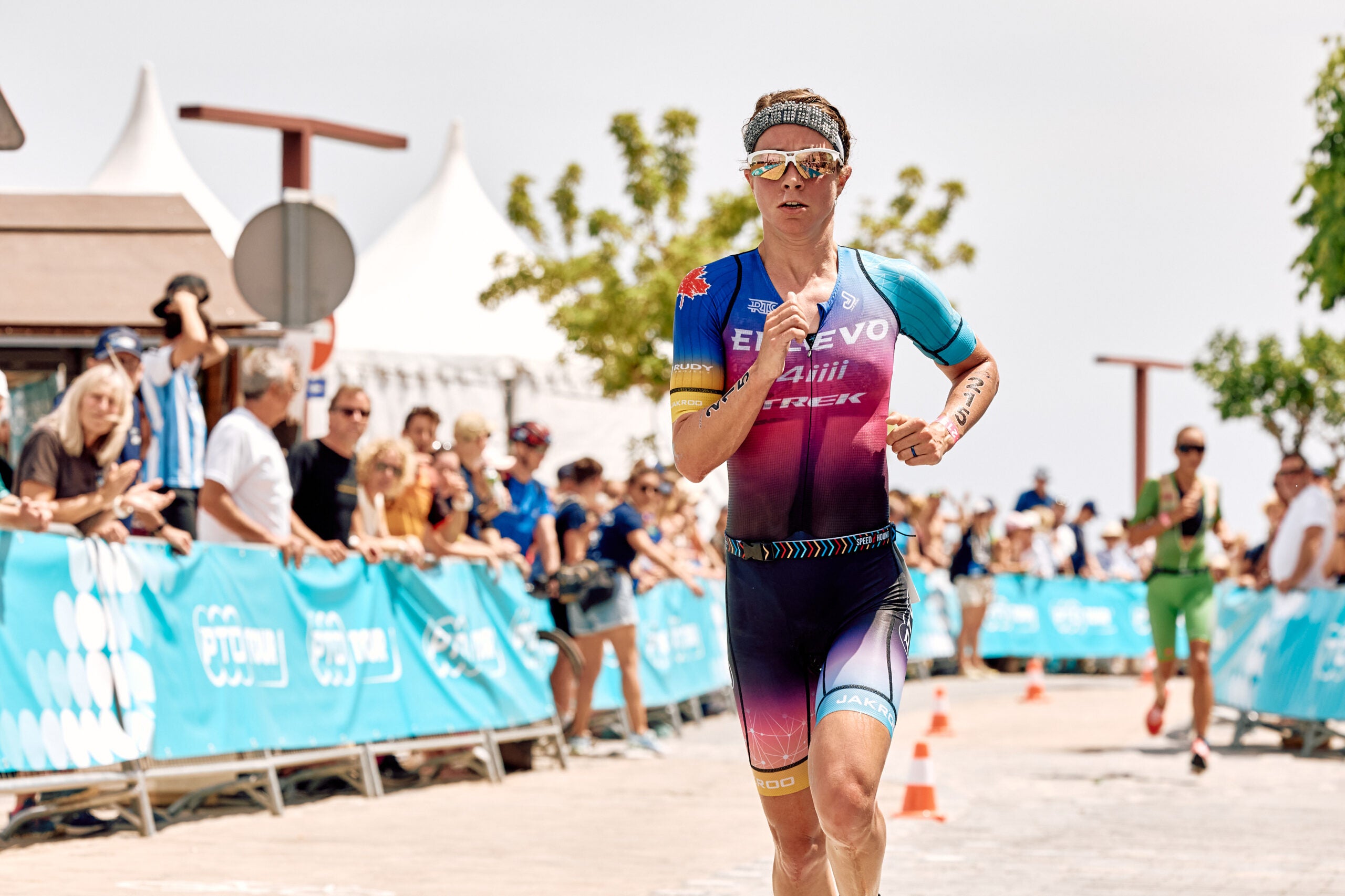 | | |
| --- | --- |
| Swim | ★★ |
| Bike | ★★ |
| Run | ★★★★★ |
| Overall | ★★★ |
Tamara Jewett is known as another fantastic runner, but her win at 70.3 Oceanside in March has shown that she has stepped up her swim and bike as well. She was able to swim and bike close to athletes typically considered stronger in the first two legs such as Holly Lawrence or Paula Findlay. If she can limit the losses in the first two legs, keep an eye on Jewett for more than "only" the fastest run split in Milwaukee.
RELATED: The Secrets of the Fastest Female Runners in Tri
ABOUT THE AUTHOR: Thorsten Radde runs Trirating.com and is one of the top experts in the sport for analyzing triathlon finishes and results.