2023 PTO Asian Open Pro Preview
With a mix of world champions and pros looking to make a big move in the world rankings, the Asian Open could see plenty of surprises. Check out who to watch.
Photo: Professional Triathletes Organization, Brad Kaminski/Triathlete, Alexander Scheuber/Getty
Heading out the door? Read this article on the new Outside+ app available now on iOS devices for members! Download the app.
The PTO Asian Open – the third and final race of the 2023 PTO Tour – will be in Singapore, with the women's race on Saturday, August 19, and the men's race on Sunday. Both races will start at 3 p.m. local time on their respective days. While that's middle of the night in the United States, it'll be a perfect start time for the European fans. There will be 20 women and 20 men racing with a total prize purse of $600,000 USD and $100,000 going to each winner.
The race distance will be the standard PTO Tour 100k. After a 2K swim in Marina Bay that is probably going to be non-wetsuit, it'll be eight loops on the bike, starting at the Marina Bay Sands hotel and passing the Singapore Flyer, for a total bike leg of 80K. The race will be decided on the 18K run, consisting of three loops along the bay. The weather in Singapore could play a big factor, with expected temperatures around 85 degrees F, high humidity, and a chance for thunderstorms.
The race broadcast will kick off at 2 a.m. ET/midnight PT this Saturday and Sunday, and will be streamed live for free on Outside Watch. Coverage will also be available on demand post-race for Outside+ members (become one today).
Section divider
PTO Asian Open 2023: Women's Contenders
It's the third PTO Open of the 2023 season, and all three events have a higher "Strength of Field" (as measured by the average ranking points of the five best-ranked athletes) than any other race so far. Thirteen of the 20 females on the start list are all in the top 30 of the PTO rankings, and we're looking forward to an interesting race for the number-one spot between Ashleigh Gentle and Anne Haug.
The final points awarded will depend on the finishing times for the top five athletes, but if Haug can take the win in Singapore, she has a good chance to jump back into the coveted top rankings spot. Another fun fact about the women's field in Singapore: There are five mothers on the start list (Jackie Hering, Radka Kahlefeldt, Jocelyn McCauley, Chelsea Sodaro, and Sarah True) – and three fathers (Pieter Heemeryck, Ben Kanute, and Sam Long). Even with the reduced field of 20 starters, there are a lot of athletes who make it hard to predict the final outcome. With limited space and apologies to those who can't be mentioned here, let's look at the top favorites and a few wildcard picks.
Ashleigh Gentle
32 years old, Australia
PTO #1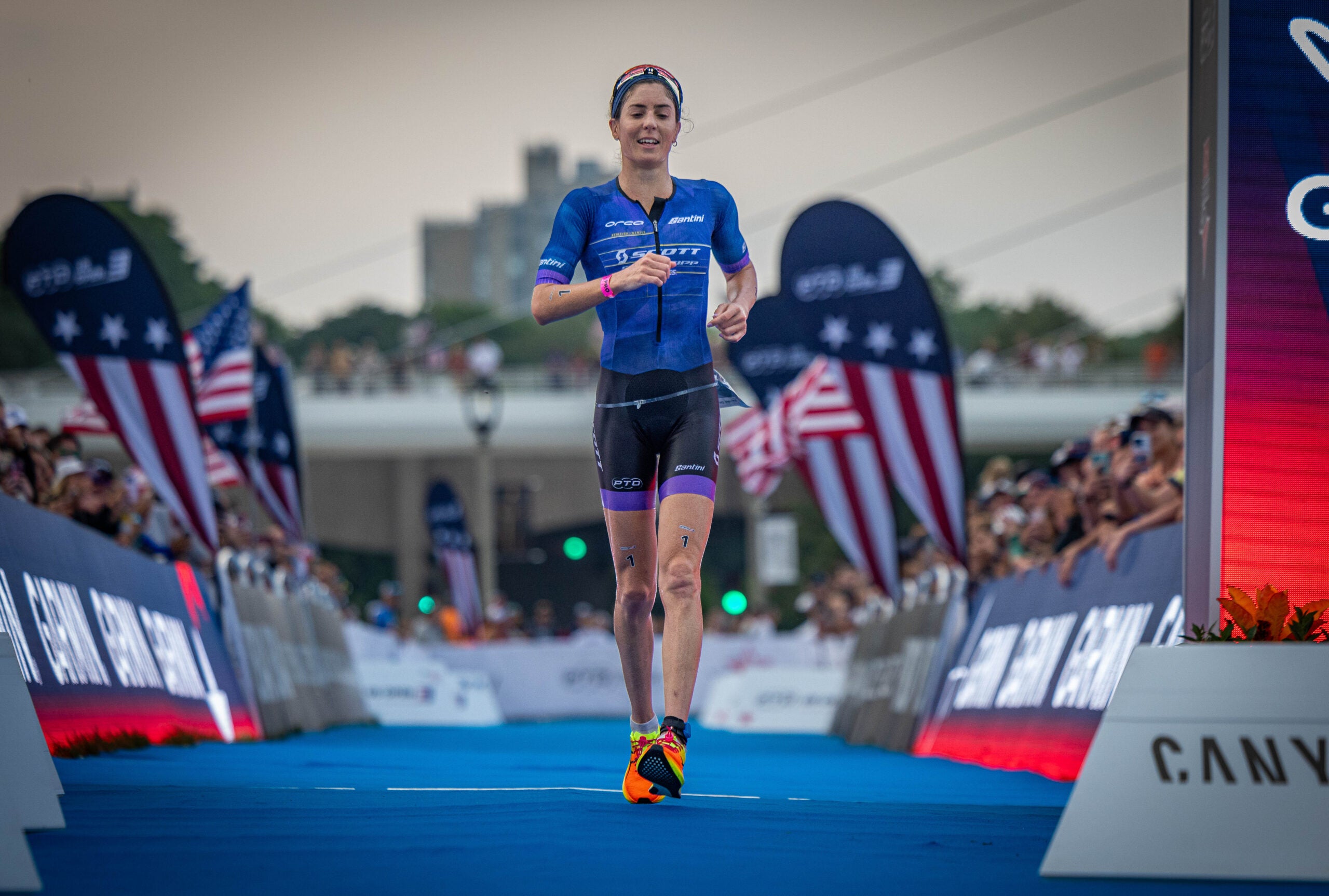 | | |
| --- | --- |
| Swim | ★★★ |
| Bike | ★★★★ |
| Run | ★★★★ |
| Overall | ★★★★★ |
| Winning odds | 25% (3 to 1) |
After two PTO Tour wins in 2022, Ashleigh Gentle has two second places at this year's PTO Tour events – can she take her first big 2023 win in Singapore?
With the same top contenders as at the PTO European Open, we can expect similar race dynamics to Ibiza: Gentle will need a solid swim and aggressive bike so she can limit the time she has to make up to Lucy Charles-Barclay on the run and also to build a time cushion to Anne Haug. In Ibiza, Gentle was able to run more than two minutes into Charles-Barclay but also lost more than three to Haug who was also a few seconds quicker on the bike. Gentle rode much stronger in Milwaukee and was able to limit her time loss to super-rider Taylor Knibb – but was unable to gain back more than two minutes from Knibb on the run. Can Gentle re-discover the winning formula in Singapore?
Anne Haug
40 years old, Germany
PTO #3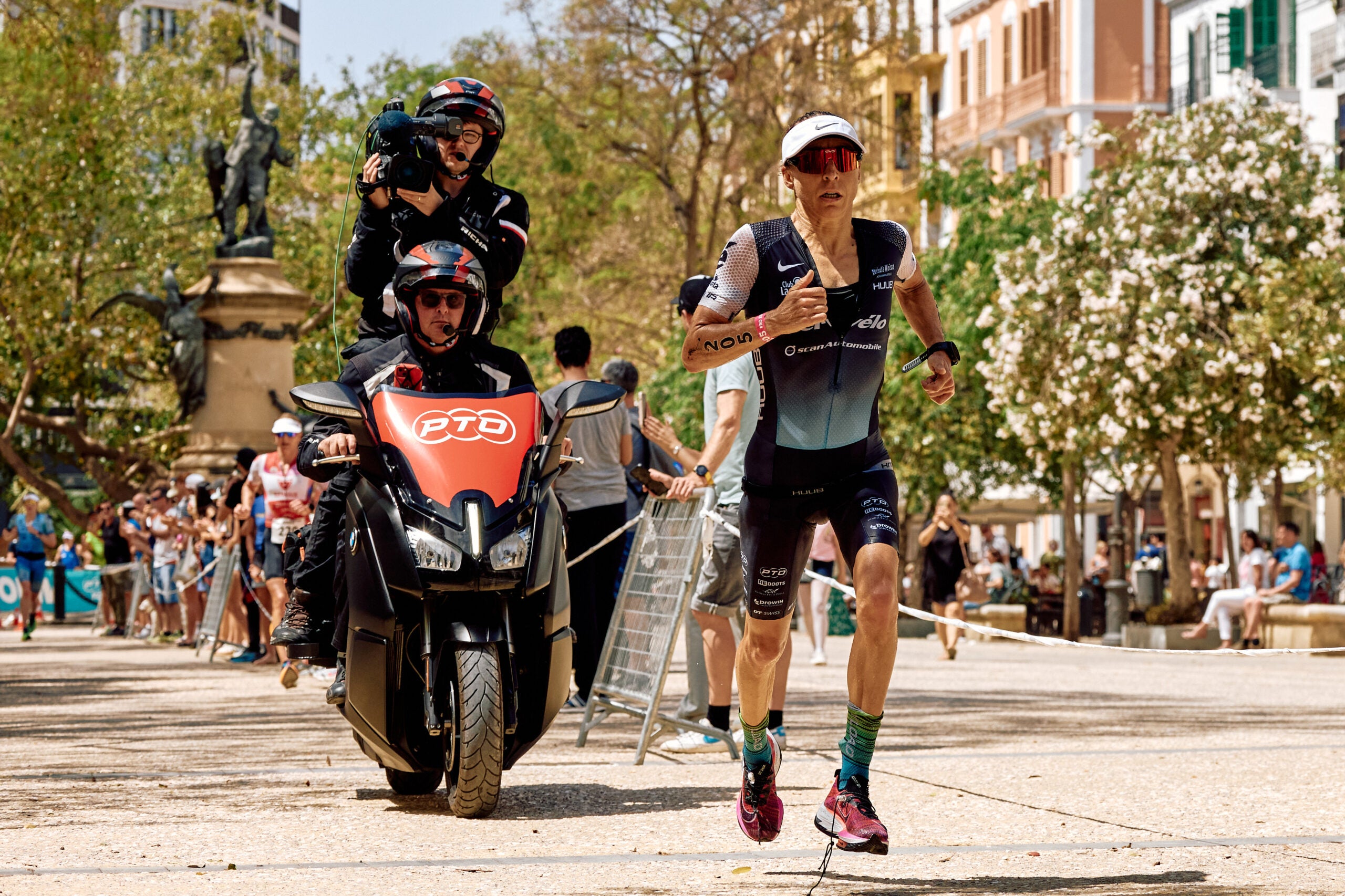 | | |
| --- | --- |
| Swim | ★★ |
| Bike | ★★★★ |
| Run | ★★★★★ |
| Overall | ★★★★★ |
| Winning odds | 30% (2 to 1) |
Haug was superb at the PTO European Open in Ibiza: She rode extremely well and was the fastest athlete in the last 20k on the bike. Running three minutes quicker than Ashleigh Gentle (and more than half of the men's field), she was able to quickly move into the lead and win comfortably.
After Ibiza, Haug also had a great run at Challenge Roth, posting a 2:44 marathon. But Roth also showed that she can still be attacked on the bike, a fantastic Daniela Ryf outrode her by more than sixteen minutes and Haug was only running for second place. Is anyone in the Singapore field willing to ride hard, possibly risking a DNF (or a bad run) in order to put pressure on Haug on the bike? If Gentle and Charles-Barclay race their best, it might take Haug most of the 18k run to close the gap to them.
Lucy Charles-Barclay
29 years old, Great Britain
PTO #4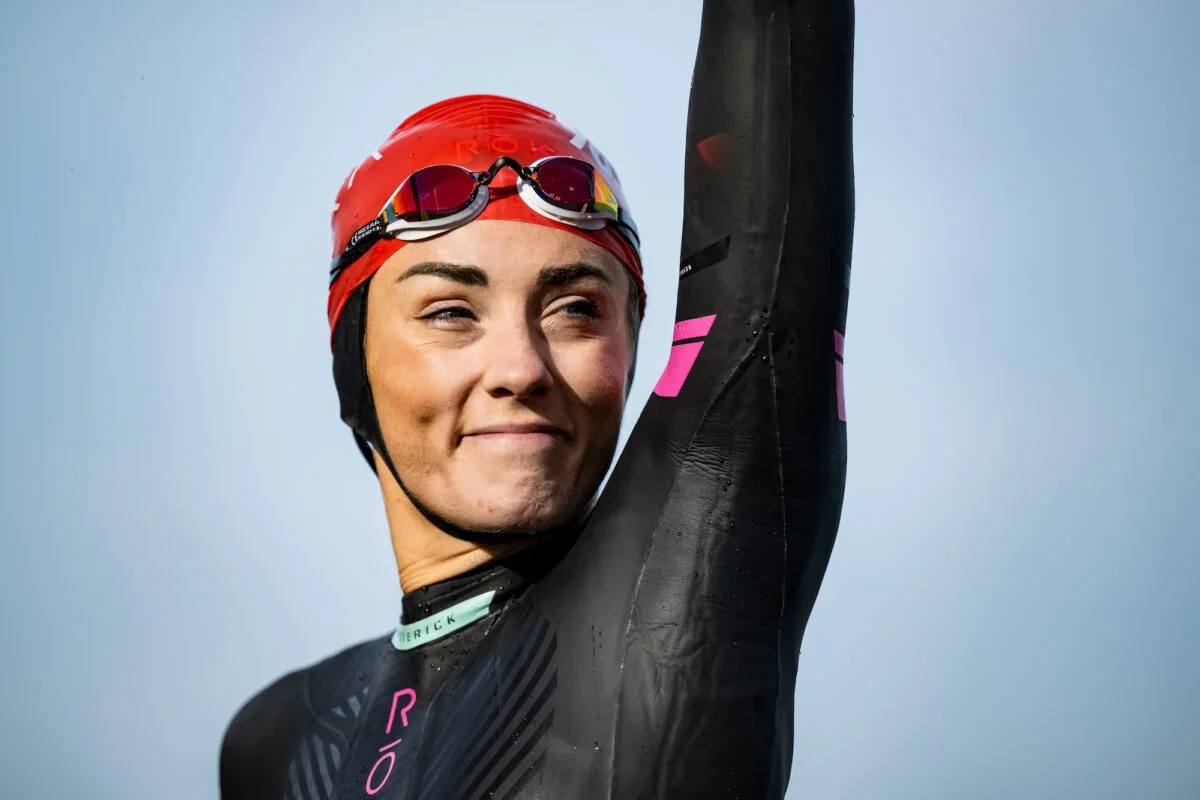 | | |
| --- | --- |
| Swim | ★★★★★ |
| Bike | ★★★★★ |
| Run | ★★ |
| Overall | ★★★★★ |
| Winning odds | 20% (4 to 1) |
In 2022, Lucy Charles-Barclay had a very late start to the season when she had to struggle with a stress fracture. This year, she and coach Dan Lorang were much more cautious. With a clear focus towards Kona in October, she has only raced twice in 2023: a third at the PTO European Open in Ibiza behind Anne Haug and Ashleigh Gentle and a second place at 70.3 Kraichgau behind Laura Philipp.
With Charles-Barclay in the race, it's easy to predict the T1 leader: She was always the top swimmer in her 35 professional races longer than Olympic distance. Typically, she is able to keep that lead on the bike, often even extending it, like when she won 70.3 Worlds in 2021. She knows that in Singapore she has to build a sizable gap to Ashleigh Gentle and Anne Haug to keep that number-one position until the finish line – or beat at least one of them. After two third-place finishes in two PTO events and her collection of four second places in Kona, a good performance in Singapore would be a great confidence builder for the rest of her 2023 season.
Wildcard: Jocelyn McCauley
36 years old, United States
PTO #19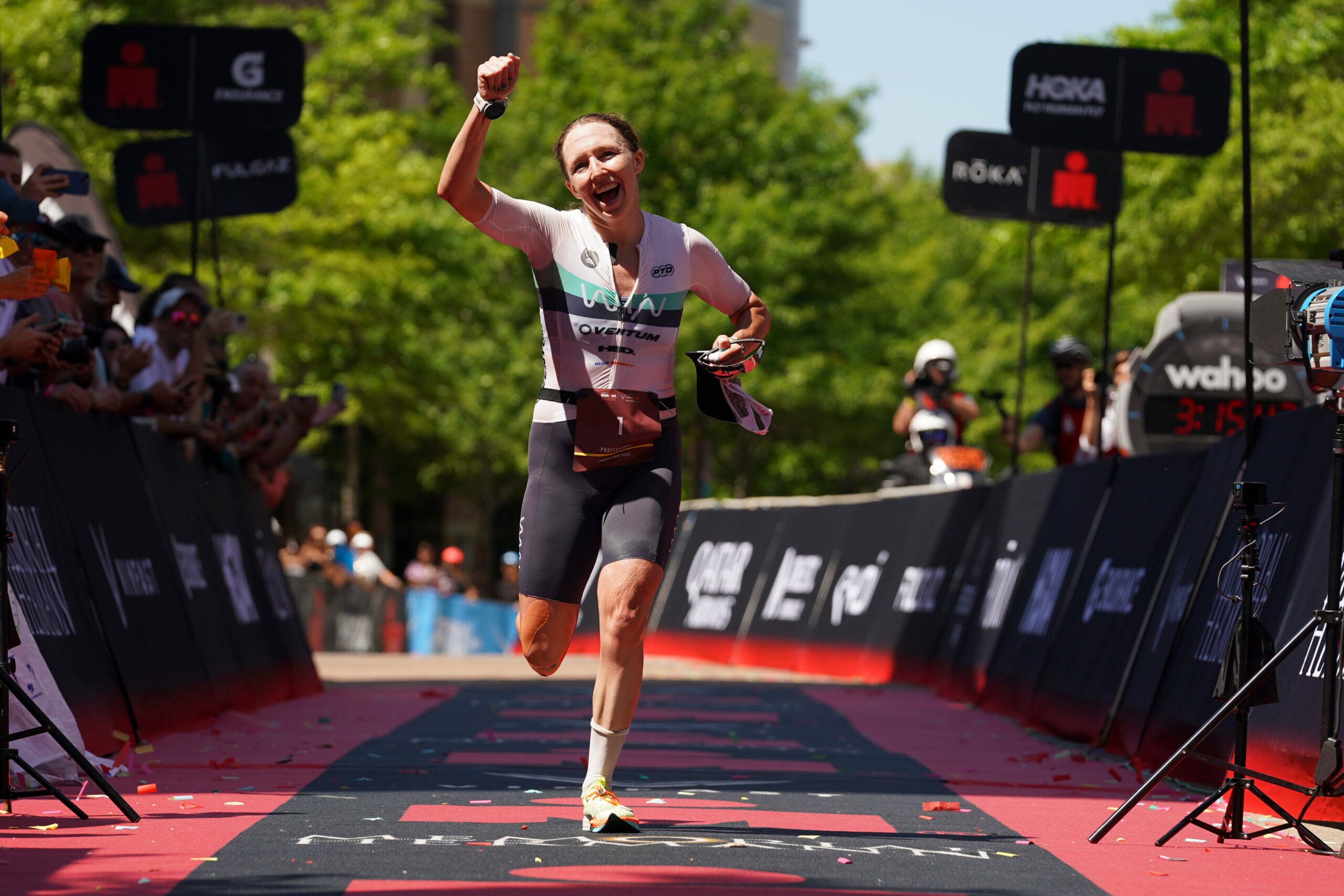 | | |
| --- | --- |
| Swim | ★★★ |
| Bike | ★★★★★ |
| Run | ★ |
| Overall | ★★★ |
Jocelyn McCauley is probably the best bike rider in the female field – and after a sub-standard 19th-place finish in Milwaukee, she will want to leave her mark on the Singapore race. With a good swim and bike she could be second into T2, and then her hard run training may pay off with a top five in Singapore.
Wildcard: Ellie Salthouse
30 years old, Australia
PTO #26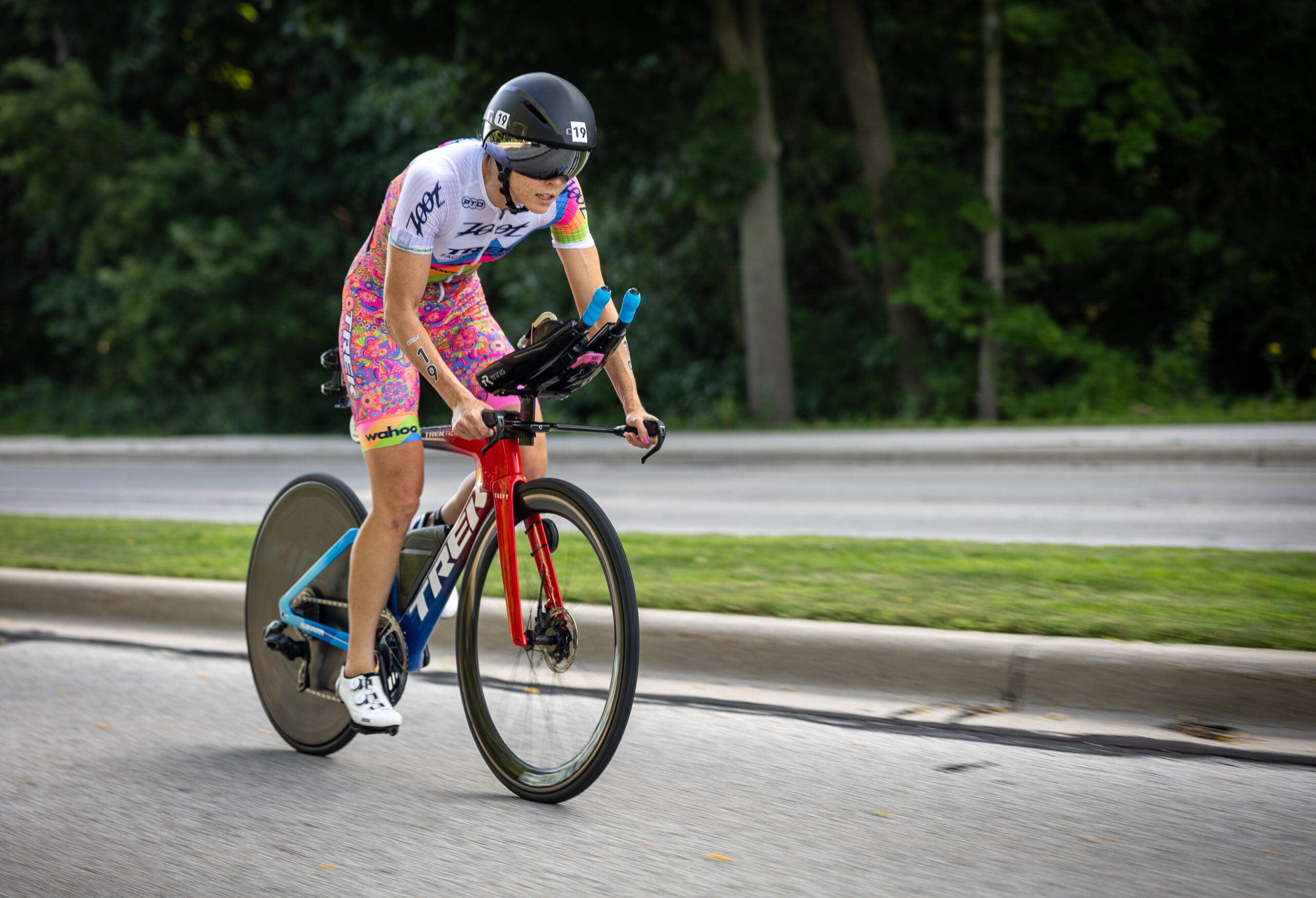 | | |
| --- | --- |
| Swim | ★★★ |
| Bike | ★★★ |
| Run | ★★ |
| Overall | ★★★ |
Ellie Salthouse has won 18 half-distance races but sometimes struggles to show a good performance in big races with deep fields. At the PTO U.S. Open in Milwaukee she was in the chase group for the whole race, including a close finish-line sprint with only 34 seconds between fourth and seventh. Ellie's sixth place was her best PTO rankings score so far. Will she be able to score even better in Singapore?
Section divider
PTO Asian Open 2023: Men's Contenders
The 20 men likely on the startlist in Singapore are a dynamic mix of athletes who have been racing well recently and have good PTO ranking positions (for example Kristian Blummenfelt, Sam Long, or Jason West), athletes looking for a good result to climb in the rankings (Sam Laidlow or Daniel Baekkegard) and also athletes who have had a not-so-great 2023 season so far (e.g., Gustav Iden, Mika Noodt, or Florian Angert). It's interesting to note that the average age of the men's participants (just over 30 years) is significantly younger than the women's (33 years) – the oldest male starter is Matt Burton at 35 years.
Kristian Blummenfelt
29 years old, Norway
PTO #1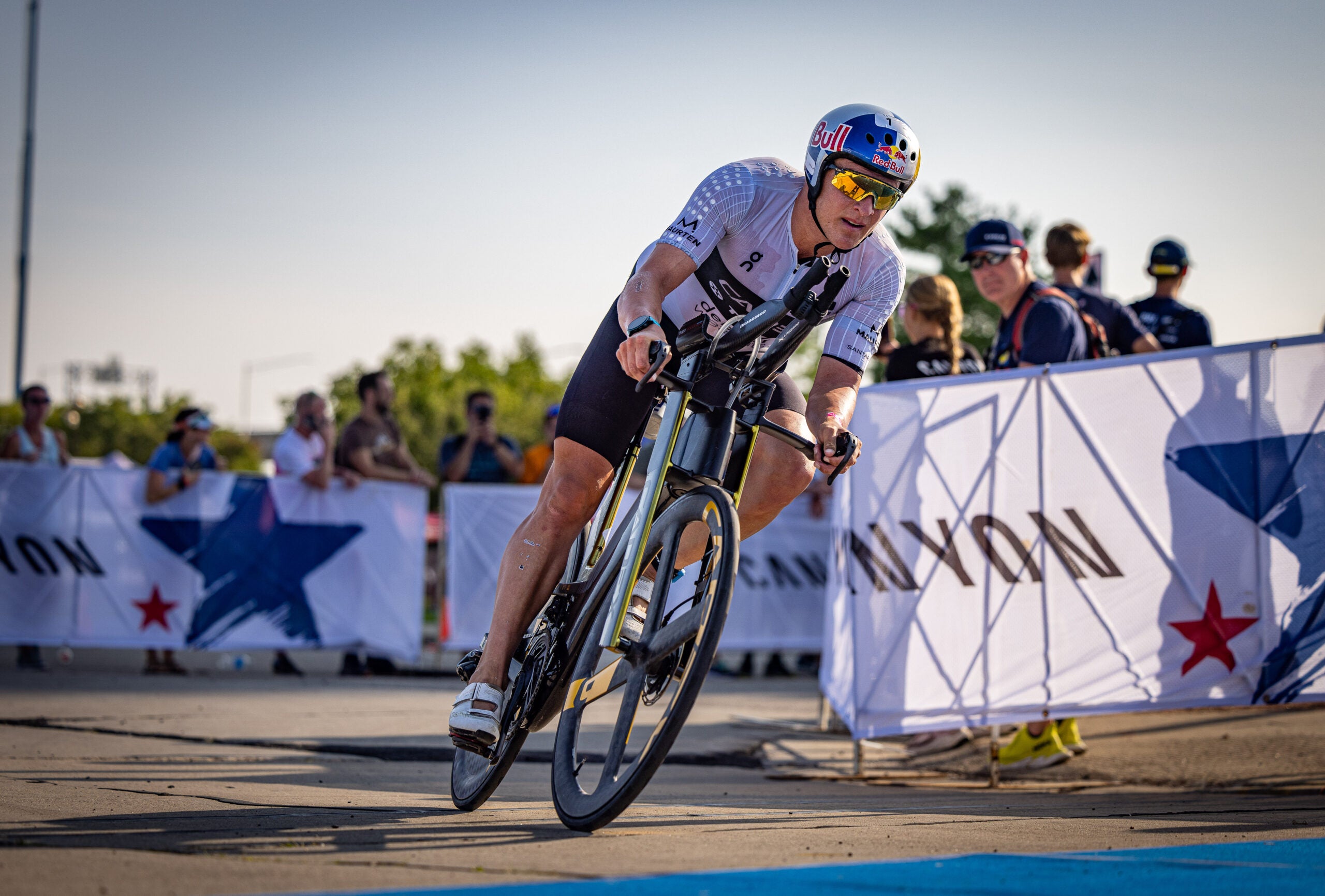 | | |
| --- | --- |
| Swim | ★★★ |
| Bike | ★★★★ |
| Run | ★★★★ |
| Overall | ★★★★★ |
| Winning odds | 40% (3 to 2) |
Blummenfelt is the reigning Olympic and 70.3 champion, but he'll want to have a better PTO Tour calling card than "most podium finishes without a win." After being beaten by Gustav Iden (in Edmonton 2022), Max Neuman (in Ibiza 2023), and Jan Frodeno and Jason West (in Milwaukee 2023), he will race Singapore with the goal of finally getting his first PTO Tour win.
Blummenfelt has a very busy racing schedule in August: After Milwaukee two weeks before Singapore, he also has the Paris Olympic test event on Friday before flying to Singapore; afterwards he'll fly to Lahti for 70.3 Worlds. Even with all this racing on his mind (and body), the Norwegian has to be considered the top favorite for Singapore.
He has shown in Milwaukee that he has improved in the swim and is unlikely to fall out of the lead group, and that he can bike with the best in the sport. But Milwaukee has also shown that he probably didn't ride too much on his time trial bike, and he was cramping coming off the bike. After a second cramp on the run, it almost seemed he wouldn't be able to finish the race, but when Jason West passed him towards the end of the run, he was able to stay with him until the final sprint – again proving his mental strength.
It doesn't seem that Blummenfelt has to change much for Singapore, and that on a "normal day" he should win the race. But with the Norwegians in the race, somehow things always take an unexpected turn.
Gustav Iden
27 years old, Norway
PTO #123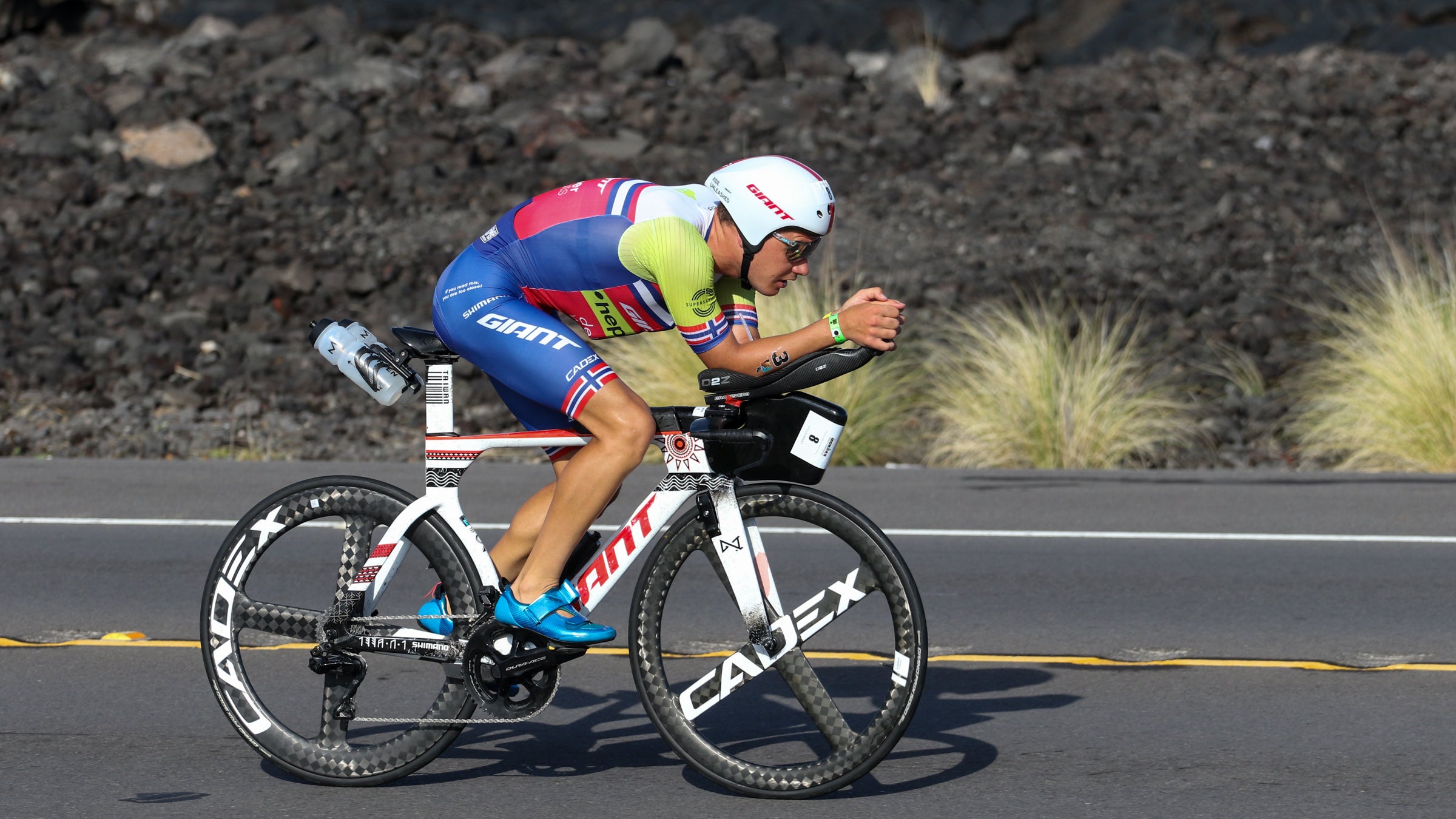 | | |
| --- | --- |
| Swim | ★★ |
| Bike | ★★★★ |
| Run | ★★★★ |
| Overall | ★★★★ |
| Winning odds | 20% (4 to 1) |
Between 2019 and 2022, Iden had great results on longer distances—becoming Kona champion in 2022 and winning 70.3 worlds titles in 2019 and 2021. He was also the first PTO Tour winner when he beat countryman Kristian Blummenfelt in a run duel in Edmonton 2022. But 2023 has not been kind to Iden. His mother passed away at the start of the year, and his results so far this season have shown that his big goal of racing in Paris 2024 seems far away right now.
In the past, Iden has typically lost a minute or two in the swim, but with his strong bike he has been able to work his way back to the front. On the run, no one was able to match his pace when things mattered the most. It would be great to see him re-discover his old joy of triathlon racing in Singapore.
Jason West
30 years old, USA
PTO #7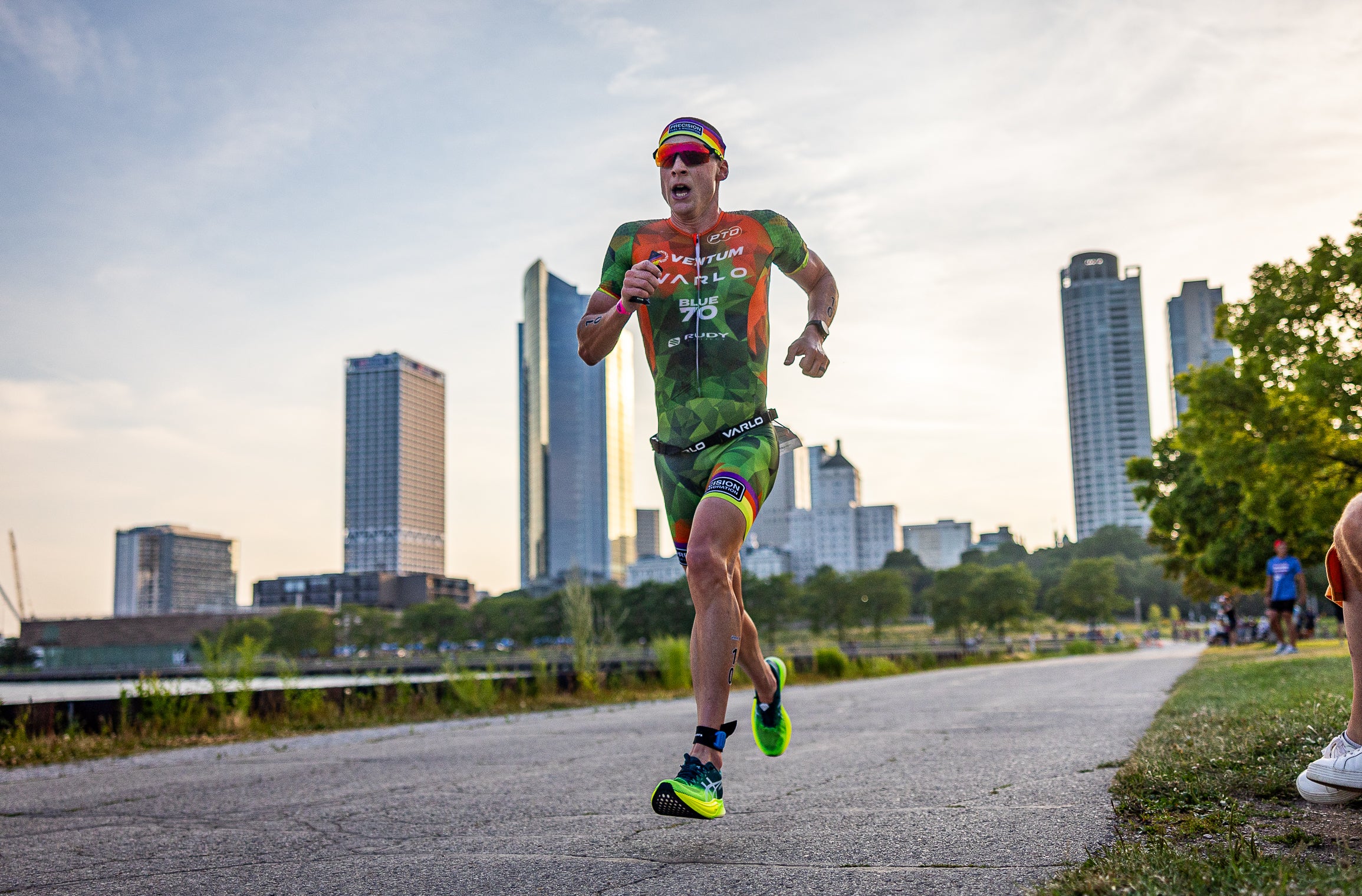 | | |
| --- | --- |
| Swim | ★★★ |
| Bike | ★★ |
| Run | ★★★★★ |
| Overall | ★★★★ |
| Winning odds | 5% (20 to 1) |
With his fantastic run in Milwaukee, Jason West almost stole the show from winner Jan Frodeno: West's 56:22 for 18k was almost five minutes faster, and he also managed to outsprint Kristian Blummenfelt for second place. In the last three PTO Tour events, he posted the fastest run splits.
West doesn't lose much time in the swim, as he was just over a minute behind Frodeno in T1. Clearly, his main challenge is the bike—he lost almost five minutes to the leaders in Milwaukee. Part of it was a mechanical issue when his aero bars came loose and had to be tightened at the end of the third of seven bike laps, costing him maybe 90 seconds. Back on the road, he was able to ride two and a half laps with Lionel Sanders – showing a glimpse of what might be possible for West on the bike.
The smaller field in Singapore should make it harder for West to find a good group to ride with, and he may even come off the bike close to the end of the group. But positions in T2 won't matter much, only the time gap to the front or the podium will be much more interesting. It was 5:24 minutes in Milwaukee and if it's less than five minutes in Singapore, almost everything will be possible for the number-one ranked runner in long-distance triathlon.
Wildcard: Sam Long
27 years old, USA
PTO #3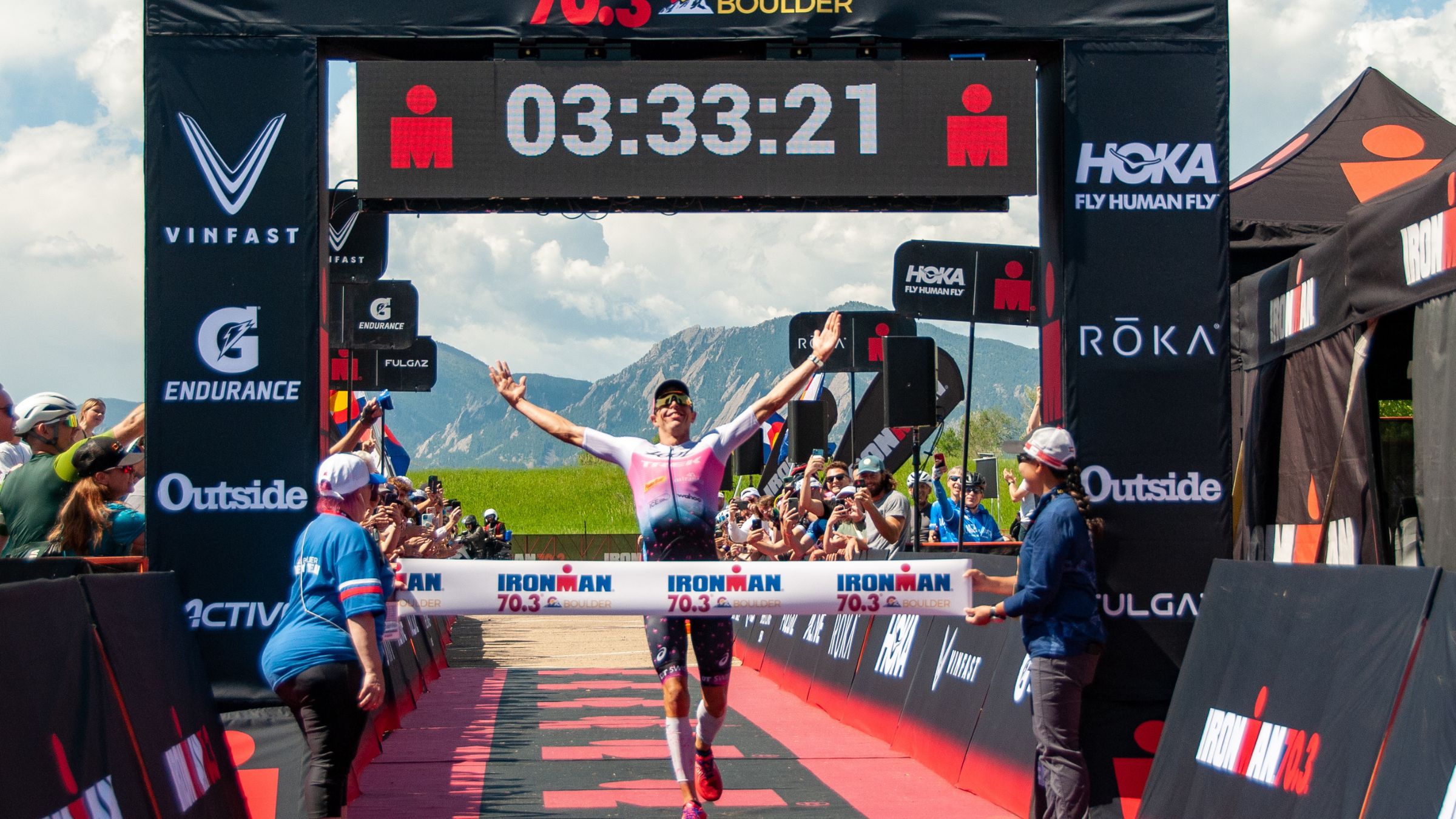 | | |
| --- | --- |
| Swim | ★ |
| Bike | ★★★★★ |
| Run | ★★★ |
| Overall | ★★★★ |
For most of the Milwaukee race, Sam Long flew under the radar. He lost two and a half minutes in the swim (maybe a bit less than expected) and another 30 seconds on the bike – but he still moved up into seventh place. He was able to gain two more spots on the run and earn a nice paycheck. Can he use his new "dad strength" to play an even bigger role in Singapore?
Wildcard: Sam Laidlow
24 years old, France
PTO #8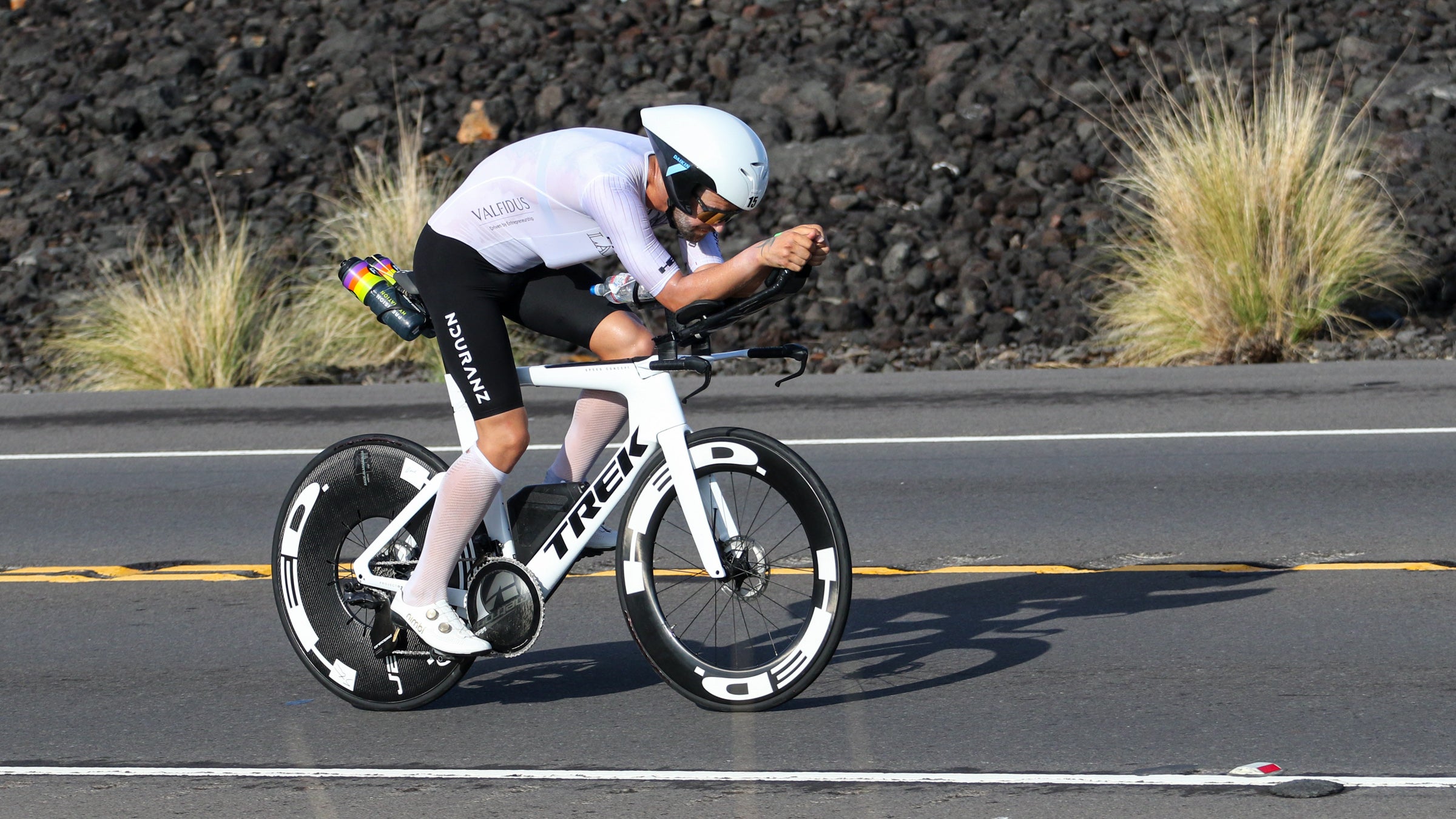 | | |
| --- | --- |
| Swim | ★★★★ |
| Bike | ★★★★ |
| Run | ★★ |
| Overall | ★★★ |
With his strong swim and bike, Sam Laidlow plays an important role in any triathlon he decides to race in. Singapore won't be different, and he may even lead the race into T2 with a small gap to the favorites. But too often, Laidlow struggles to run well against the big names – which is why they might let him go and give him his "TV time" at the front of the bike before things get decided on the run. Will Laidlow have a breakthrough result on the 100k distance and improve on his fourth place at last year's U.S. Open?
Wildcard: Mika Noodt
22 years old, Germany
PTO #160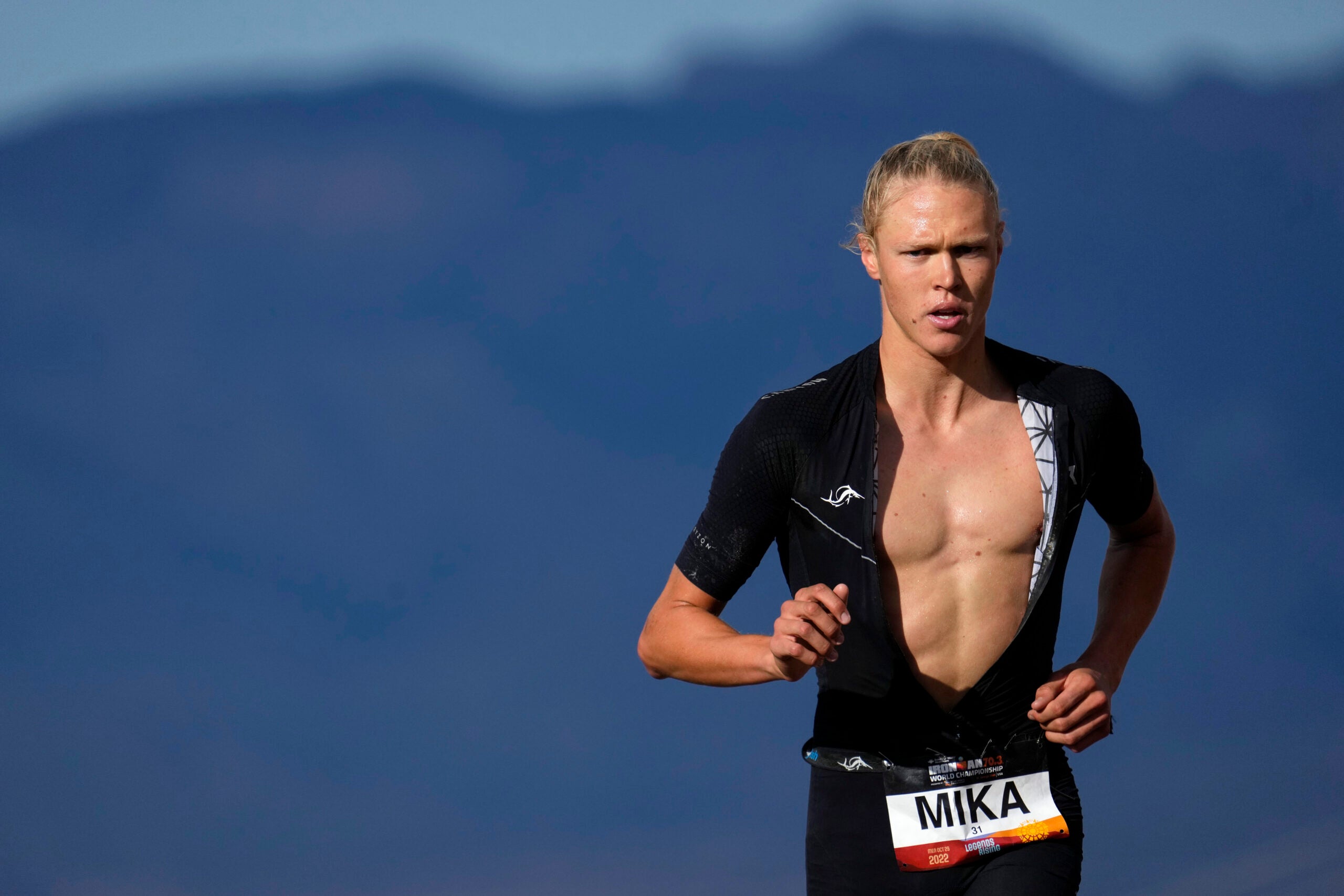 | | |
| --- | --- |
| Swim | ★★★ |
| Bike | ★★★ |
| Run | ★★★ |
| Overall | ★★★ |
Mika Noodt is one of the youngest-ever winners of a half-distance race: He was only 20 years old when he won 70.3 Les Sables in 2021. (There is another 20-year-old 70.3 winner in the field: Gustav Iden won 70.3 Norway in 2016.) Noodt's best result among top-tier competition is a fourth place at the 70.3 worlds 2022 in St. George when he rode with Gustav Iden and then had the second-best run—just five seconds slower than Kristian Blummenfelt. He hasn't been able to race in 2023 yet as he suffered a stress reaction, so his run might not be at the 2022 level yet, but both Norwegians and fans should keep an eye on him.
ABOUT THE AUTHOR: Thorsten Radde runs Trirating.com and is one of the top experts in the sport for analyzing triathlon finishes and results.