NASCAR Drivers Want to Make Roads Safer for Cyclists
NASCAR driver Scott Lagasse Jr. brought together stars from the triathlon, cycling and racing community for his Champions Ride for Bicycle Safety in Daytona, Fla.
Heading out the door? Read this article on the new Outside+ app available now on iOS devices for members! Download the app.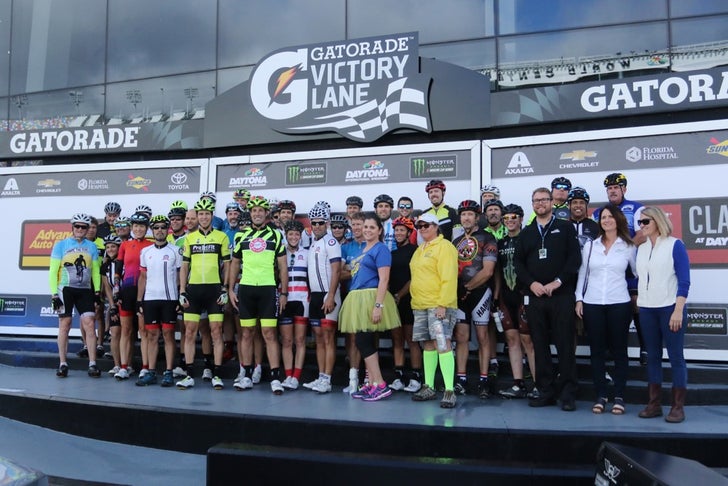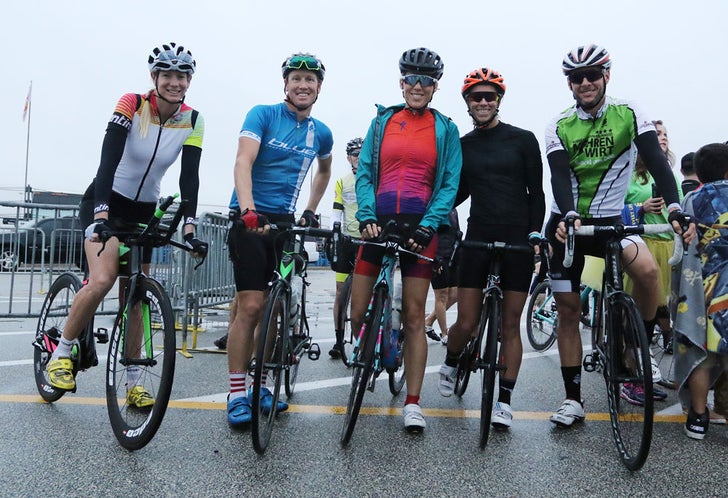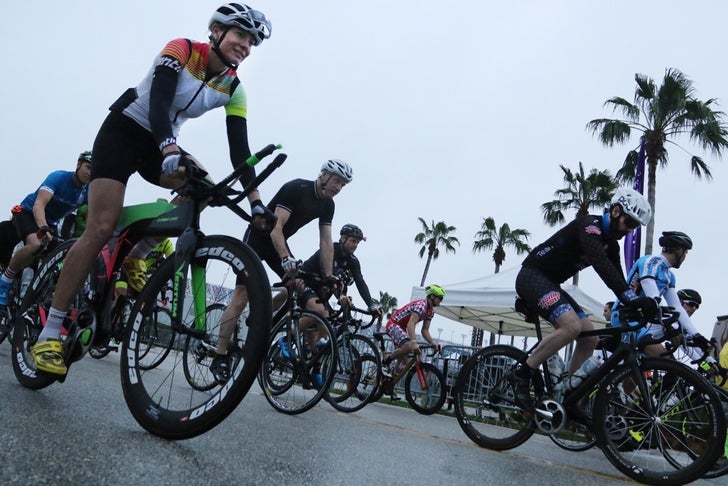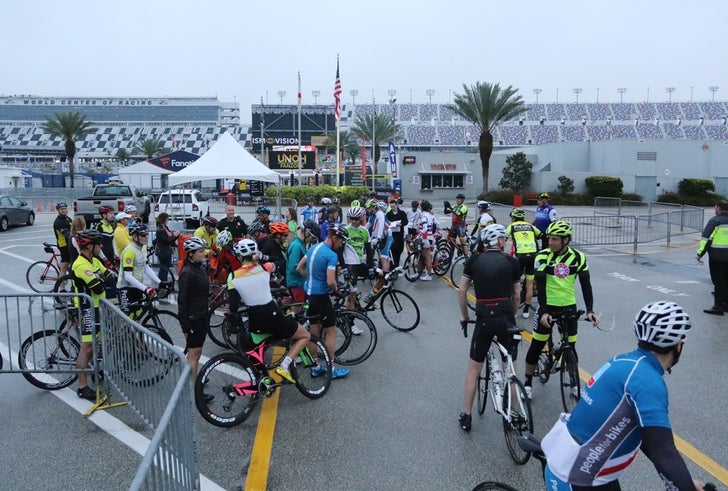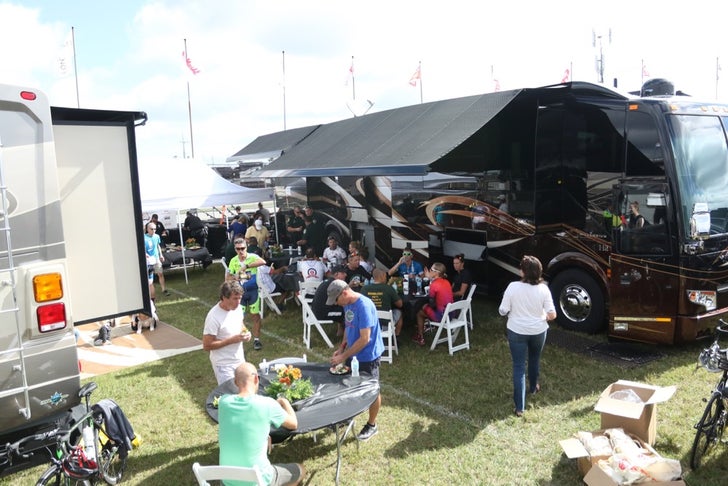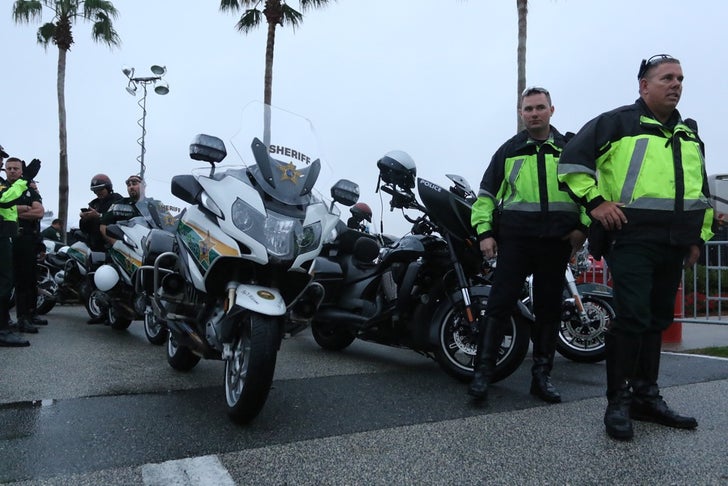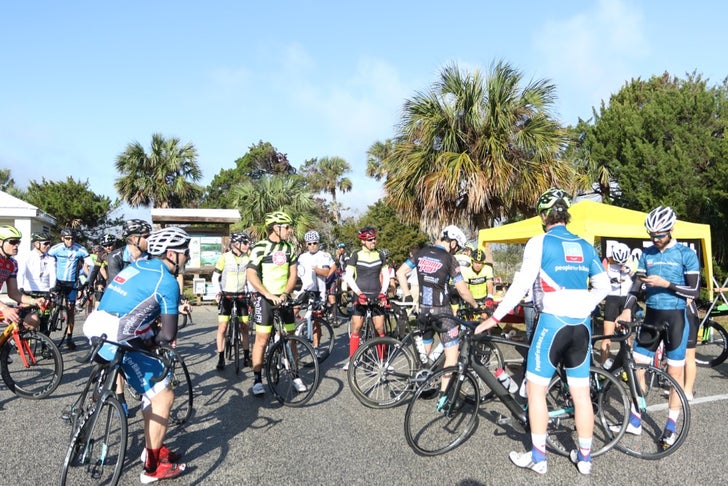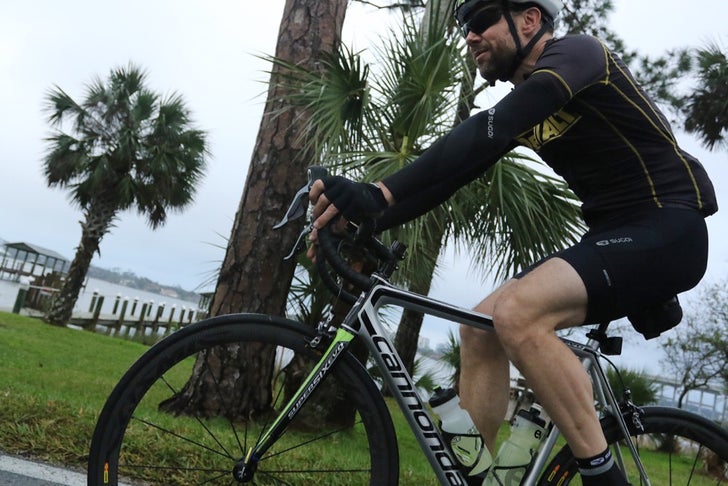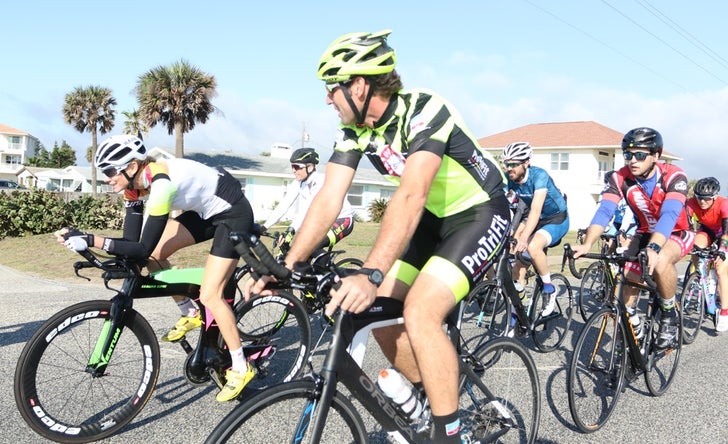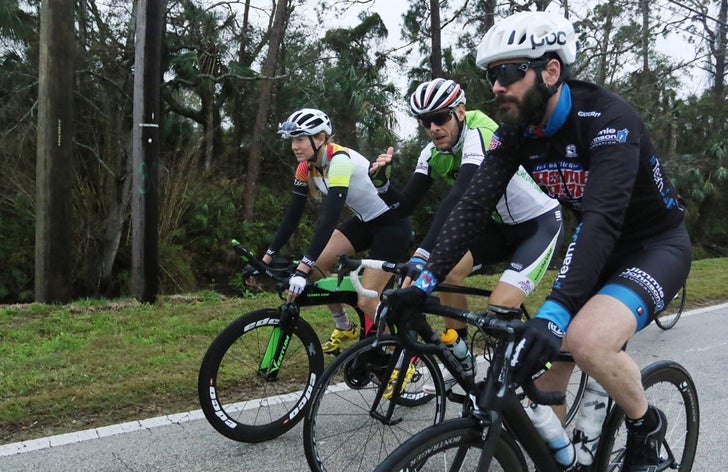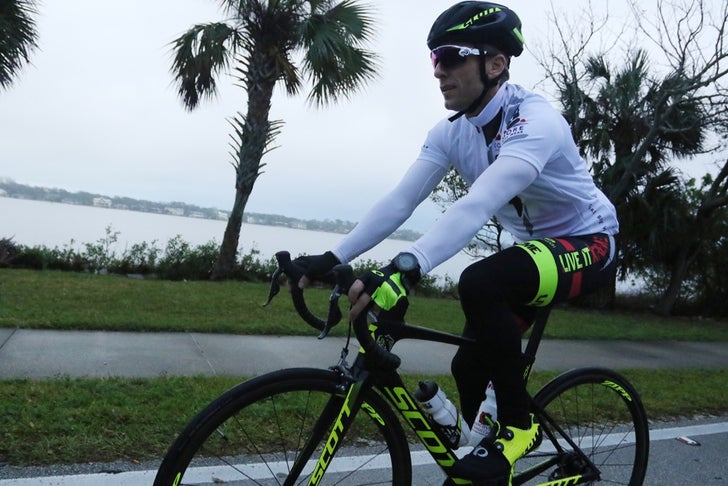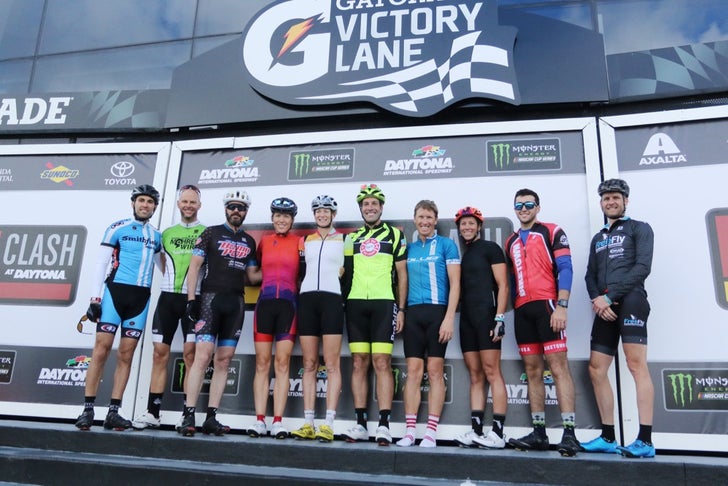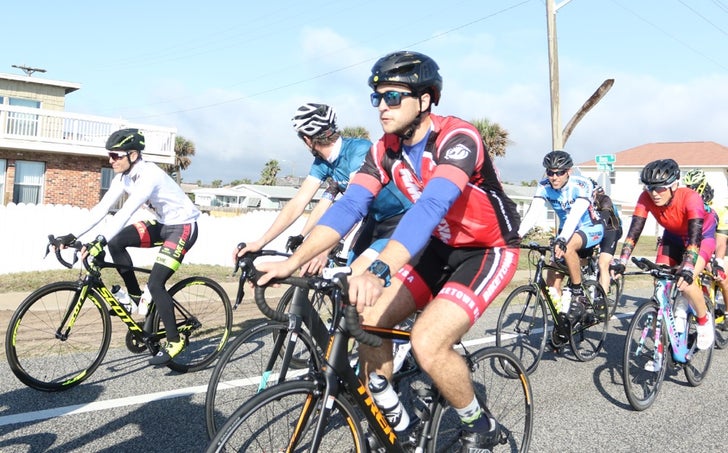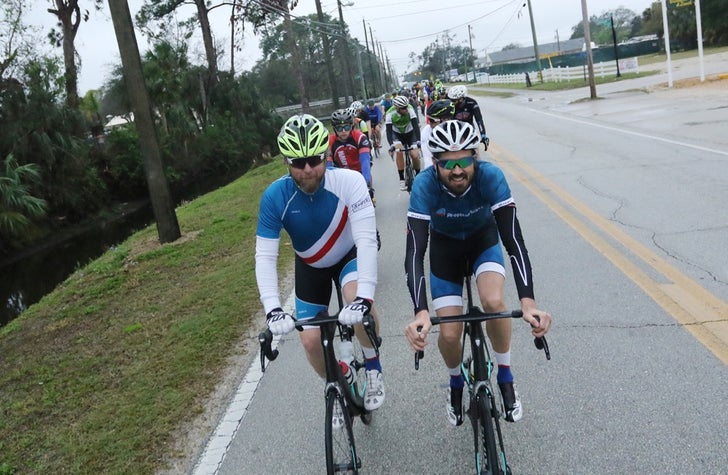 Photos courtesy of Scott Lagasse Racing
Florida has long been a favorite destination for triathletes, thanks to mild weather and a number of world-class events including St. Anthony's Triathlon in St. Petersburg. The state also frequently posts the highest cyclist fatality rates in the nation, with 722 cyclists killed by drivers in 2012. Those two facts brought together some of triathlon and NASCAR's biggest names over the weekend for a 45-mile ride to increase cyclist safety and motorist awareness of cyclists on the roads.
Now in its third year, the event is called Scott Lagasse Jr.'s Champions Ride for Bicycle Safety. As you may have guessed, it's the brainchild of NASCAR driver Scott Lagasse Jr., who you'll know best from the NASCAR Camping World Truck Series and NASCAR's XFINITY Series, but is also an avid local triathlete and cyclist hailing from nearby St. Augustine. Lagasse Jr. is also all too familiar with the dangers cyclists face on the roads. "The ride started as a grassroots movement to merge this cyclist and automotive safety issue" he says, citing having been buzzed by motorists, forcing him to run daytime running lights on the front and rear of his bike. The Florida Department of Transportation is one of his main NASCAR sponsors, and he thought there would be no better way to activate his sponsorship than to use his star power to help build awareness of cyclists among motorists that are fans of the NASCAR community.
Other NASCAR fan faves who showed up to ride: Seven-time Monster Energy Cup champion Jimmie Johnson, Matt Kenseth, Chase Elliott, Jamie McMurray and Aric Almirola. Why were all these pro drivers so into bike safety? Because they love triathlon and cycling. The sports help them stay in shape for the grueling demands of a 500-mile, four-hour race with temperatures that can reach well over 120 degrees F in the car. The group is invested in triathlon as well; Jimmie has had a local triathlon series that benefitted the Jimmie Johnson Foundation, while others like NASCAR Cup driver Landon Cassill regularly race on the Ironman 70.3 Circuit.
"I've been familiar with the cycling world over the years, said Monster Energy Cup driver Chase Elliott said before he would go on to claim the pole position for next weekend's Daytona 500. "My dad had an interest in it; I remember him growing up and riding a lot. Certainly as I've been around Jimmie the last few years, racing against him, he's introduced me to it. There's days he's rough on me; he'll pedal me into the ground any day of the week!
Former Olympians Jarrod Shoemaker (USA) and Dirk Bockel (LUX), 2012 Hawaii Ironman World Champion Leanda Cave (GBR) and American Olympic-distance pro Kaitlin Donner came out to ride as well.
"There's a lot of traffic on the roads here, and I think not many of those motorists are exposed to cyclists," said Cave, who lives in Miami. "These NASCAR drivers with a massive following and level of exposure, knowing someone in their realm seeing that cyclist could be him, that message reaches a lot of people."
Riders headed north from the famed Daytona International Speedway around the Tomoka Marsh State Aquatic Preserve, then south back to the track on Ocean Shore Blvd with the Atlantic Ocean and a few waving NASCAR fans as a scenic backdrop. They had a full police escort, courtesy of the Daytona Police Department, the Florida State University Police Department and the Flagler and Volusia County Sheriff Departments.
"To see the level of people that have stepped up and help make this happen—guys like Jimmie and Matt, Aric and Chase, as well as Leanda Cave and these other champions, to see those guys show up, is amazing," Lagasse, Jr. said. "It's a small movement, but we hope to be making big moves in getting the message out to keep an eye out for cyclists. When you have guys like Jimmie and Chase out riding bikes, hopefully it helps humanize the cyclist and help some motorists sit back and realize the safety element. We hope people realize not only that a cyclist could be a seven-time Cup champ, but also that they're always someone's friend, someone's family member, son, mother."