#MyTri: Why We Decided to Save Our Local Race
When members of the Penticton Triathlon Club learned their town's oldest triathlon was at risk of extinction, they rolled up their sleeves to save their beloved local race.
Heading out the door? Read this article on the new Outside+ app available now on iOS devices for members! Download the app.
In #MyTri, we let triathletes share their own stories. Submit your story and photo for consideration by emailing us at letters@triathlete.com with "MyTri" in the subject line. If we choose your story for publication, we'll be in touch.
With four decades of triathlon history in Penticton, British Columbia, the city has become known worldwide for the sport. Many of the resident triathletes moved to the city because they fell in love with it while competing or training. Therefore, it is probably no surprise that the Penticton triathlon club is packed with passionate athletes. We have professionals, world champions, top coaches and multi-decade competitors and dedicated volunteers.
Historically, the Penticton Tri Club – a group of around 70 athletes – planned a duathlon every year and supported other races through volunteerism to raise funds for the club's mandate to support and inspire young athletes to participate in triathlon. Annual bursaries were set up through the local high school.
But the pandemic saw our annual fundraising race cancelled, and not long after, a change in leadership at the club. We voted in a new president named Drew Mitchell. Like so many before them, Drew and his wife Kendra moved to Penticton because they fell in love with it a little more every time they traveled to the city to compete in a triathlon.
Suffice it to say, we were ready to head in a new direction, and that direction sort of landed in our lap.
The owners and organizers of the Peach Classic Triathlon announced they were ready to retire. In 2022, the owners announced the race was for sale and if it wasn't purchased, the 39th year would be the last for the Peach Classic.
Most members of the Penticton Triathlon Club have volunteered for or competed in the Peach Classic Triathlon. Some annually, for more than a decade.  The Peach Classic Triathlon – an Olympic and sprint-distance race – was the first triathlon in Penticton, predating Ironman Canada by a month. It was the brainchild of legendary race announcer Steve King, who has been calling the race for four decades.
Penticton triathletes are nothing if not nostalgic. And if you are a triathlete, you know how much we love routine – removing this race from our annual schedule was not an option.  We could not let it go.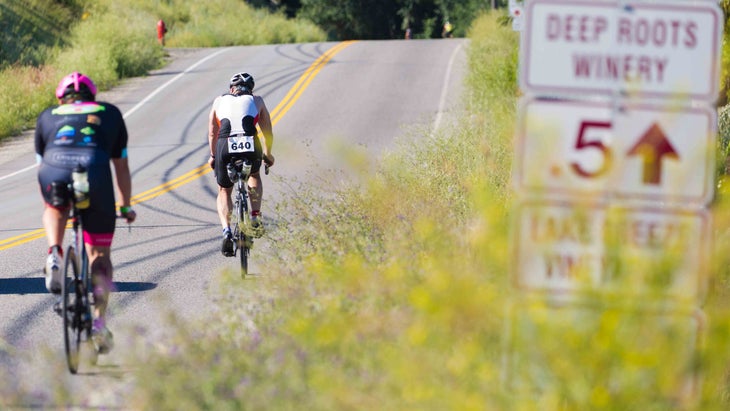 This was our race. It was the first grassroots triathlon in the city, run by city folks. We know the sport of triathlon has struggled to attract new and younger athletes, but athletes are nothing if not optimists.
We gathered the necessary business information to understand the opportunity, talked to city officials and club members. We recognize the declining and aging demographic of triathletes and, thus, built a plan for a race that would be inclusive and accessible. The goal was to expand the event to include a super sprint that would allow new and younger athletes to sample the sport.
Then we held a meeting with the club. As expected, we had a few voice concerns about our ability to pull it off and just wanting us to be a drinking club with a racing problem. But the overwhelming majority of club members – along with an endorsement from Steve King  – were in favor of saving the race. They, too, believed the Peach Classic Triathlon could continue to be a grassroots race in a world of corporately run triathlons. We quickly saw club members stepping up to volunteer their time to ensure it was a success.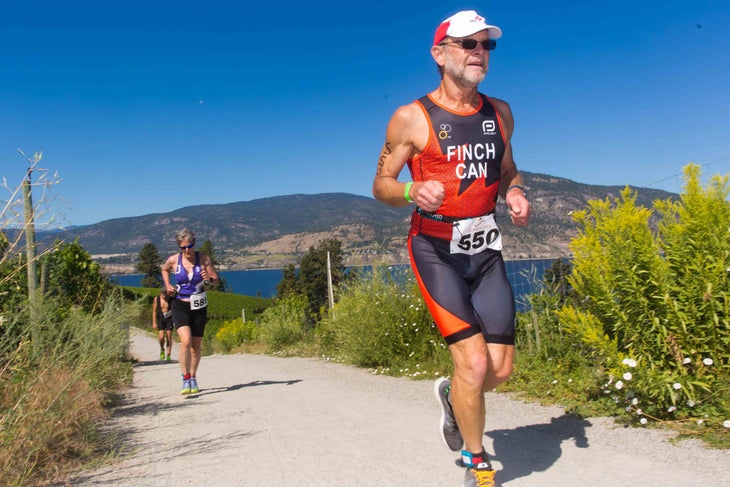 In January we launched registration, took over social media and began promoting the race. Early numbers are already positive and, like good triathletes, we are just showing up each week and trusting the process knowing that if we follow the plan, we will get this race across the finish line on July 16.
It can be easy to lament the loss and cancellation of locally-run races, but we feel it's up to us, the very people who love to do these races, to roll up our sleeves and keep them going. It falls in line with adage that says, "be the change you want to see."