Men's Ironman World Champions: Where Are They Now?
These athletes have all won the coveted Ironman World Championship title in the men's race—some of them more than once—but what are they doing now?
Photo: John David Becker/Triathlete, John Segesta, Lois Schwartz, Mike Plant
Heading out the door? Read this article on the new Outside+ app available now on iOS devices for members! Download the app.
The title of "Ironman World Champion" is one that can never be taken away – just ask Gordon Haller or Tim DeBoom. But as many of these legends will tell you, that's not the only title they answer to. These athletes have all won the coveted Ironman World Championship title in the men's race—some of them more than once—but what are they doing now? Ahead of this weekend's first-ever men's Ironman World Championship in Nice, France, we take a look at the full roster of men's Ironman champs, starting with our most recent and stretching all the way back to the first race in 1978.
Vive la France! Visit our Nice Central hub for news, analysis, history, photo galleries, and so much more – new stories added daily from our team on the ground at the men's 2023 Ironman World Championship.
Men's Kona Champs: Where are they now?
Gustav Iden
Years Won: 2022
Country Represented: Norway
Though Kona 2022 was a high note for the Norwegian, who added the title of "Ironman World Champion" to his 70.3 crown, it was followed by a series of devastating blows. The toll of Kona was evident when Iden DNFed instead of defending his title at the 2022 70.3 World Championship a month later. 2023 was even more difficult, with disappointing performances on the World Triathlon circuit (where he hoped to qualify for the Paris 2024 Olympics) after the loss of his mother in May. Last week, Iden announced he would be ending his season prematurely to recover physically and mentally.
Kristian Blummenfelt
Years Won: 2021
Country Represented: Norway
Kristian had quite the year in 2021, winning both an Olympic gold medal and Ironman World Championship title in St. George (even though that was technically in 2022). The Norse powerhouse just kept going, taking third at the 2022 Ironman World Championship and winning the 70.3 title just a few weeks later. He won't be racing in Nice this weekend – instead, he's focusing on short-course and defending his Olympic
Jan Frodeno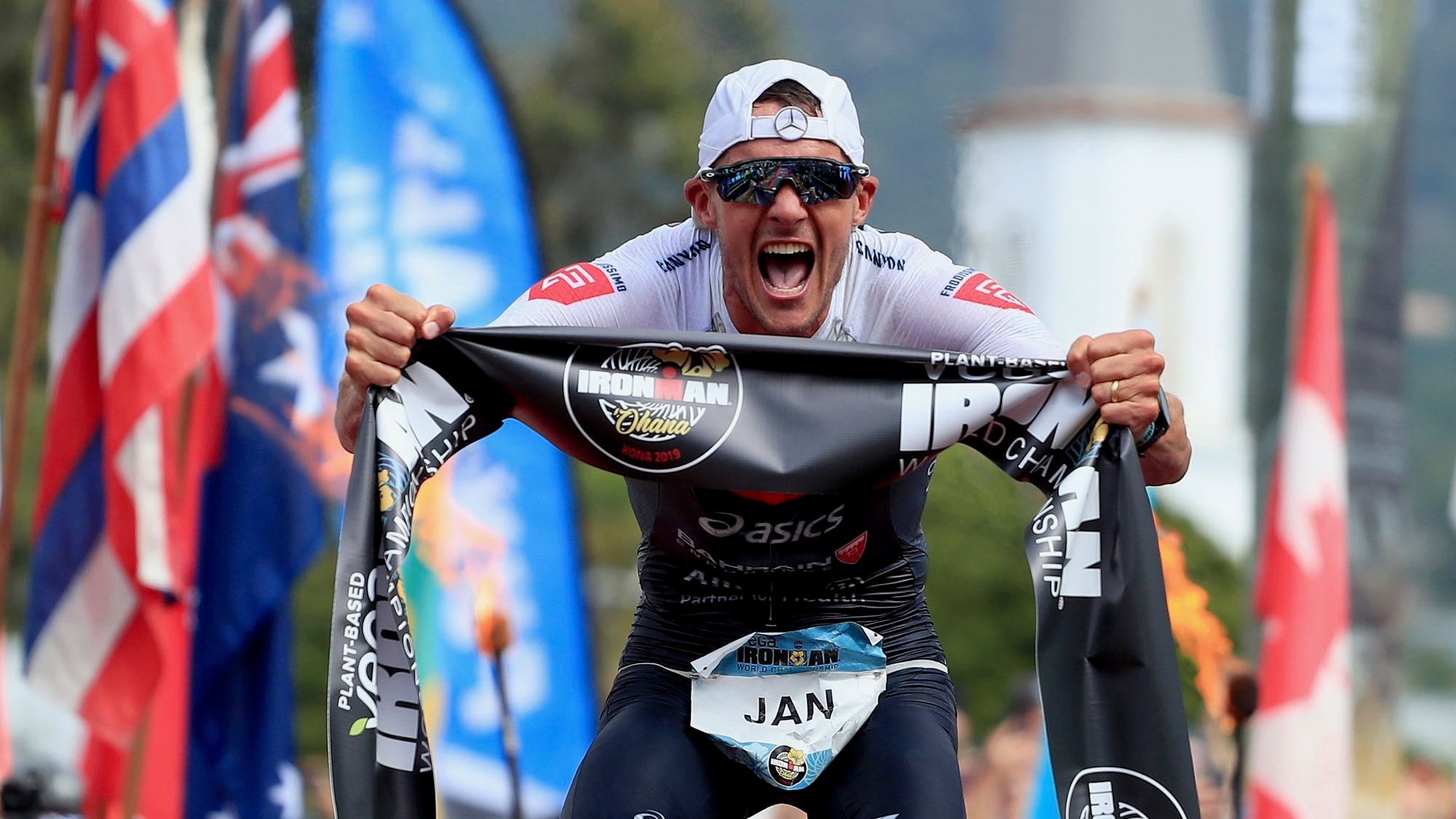 Years Won: 2015, 2016, 2019
Country Represented: Germany
Jan announced that 2023 would be his last year racing professionally, much to the sadness of the entire triathlon world. After being victorious at every triathlon distance at the highest level, "Frodo" was been plagued with injuries the past couple years, rendering him unable to complete a full-distance Ironman. But he's healthy in time for his final attempt at the Ironman World Championship title in Nice, France this weekend – and he has said he wants to go out on top.
Patrick Lange
Years Won: 2017, 2018
Country Represented: Germany
Patrick has been quietly chipping away since his last Ironman World Title win in 2018. He had shoulder surgery in 2021 but came roaring back to the race scene last year with a second place finish at Challenge Roth and a successful day at the Collins Cup, helping Team Europe clinch their win. In 2023, Lange placed second once again at Challenge Roth on a record-setting day, and showed he's in fine form to reclaim his title in Nice this weekend.
RELATED: Who Is Ironman World Champion Patrick Lange?
Sebastian Kienle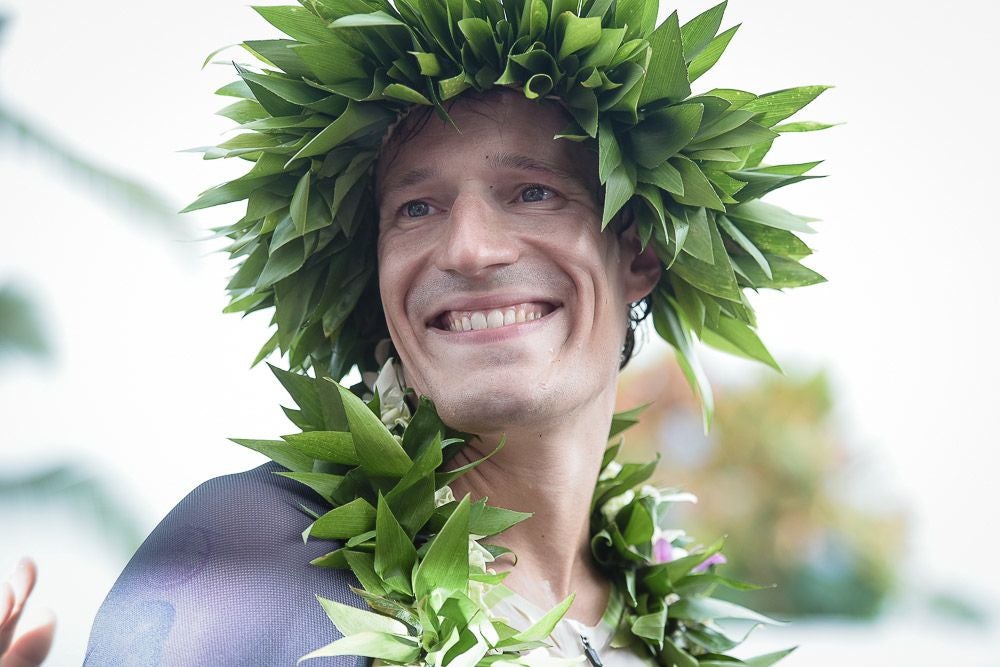 Years Won: 2014
Country Represented: Germany
Sebastian has long been a favorite of the triathlon world thanks to his no-nonsense approach to sport yet ethical and sportsmanlike behavior on and off the race course. In 2022, Sebastian raced his final Ironman World Championship in Kona, and has spent 2023 on a retirement tour of bucket-list races, including Norseman. This weekend, he'll be commentating on the race as part of the German broadcast on Sportschau.
Frederik van Lierde
Years Won: 2013
Country Represented: Belgium
Frederik has continued to make sport a big part of his life since retiring from professional triathlon. He is currently the manager for Topsport Belgian Defence, an elite track and field team based out of Belgium. He calls Nice, where he qualified for Kona the year he won the World Championships, his "favorite Ironman" and will be in attendance this weekend, cheering on the athletes.
RELATED: Would Patrick Lange's Team Tactics Trump Van Lierde's Old School Grit?
Pete Jacobs
Years Won: 2012
Country Represented: Australia
Pete still races at the professional level, most recently placing fourth at Ironman Cairns. He has also taken up cyclocross racing and is a health and performance coach, owning and operating his own business alongside his wife. The pair are also new parents to a daughter named Maple.
Craig Alexander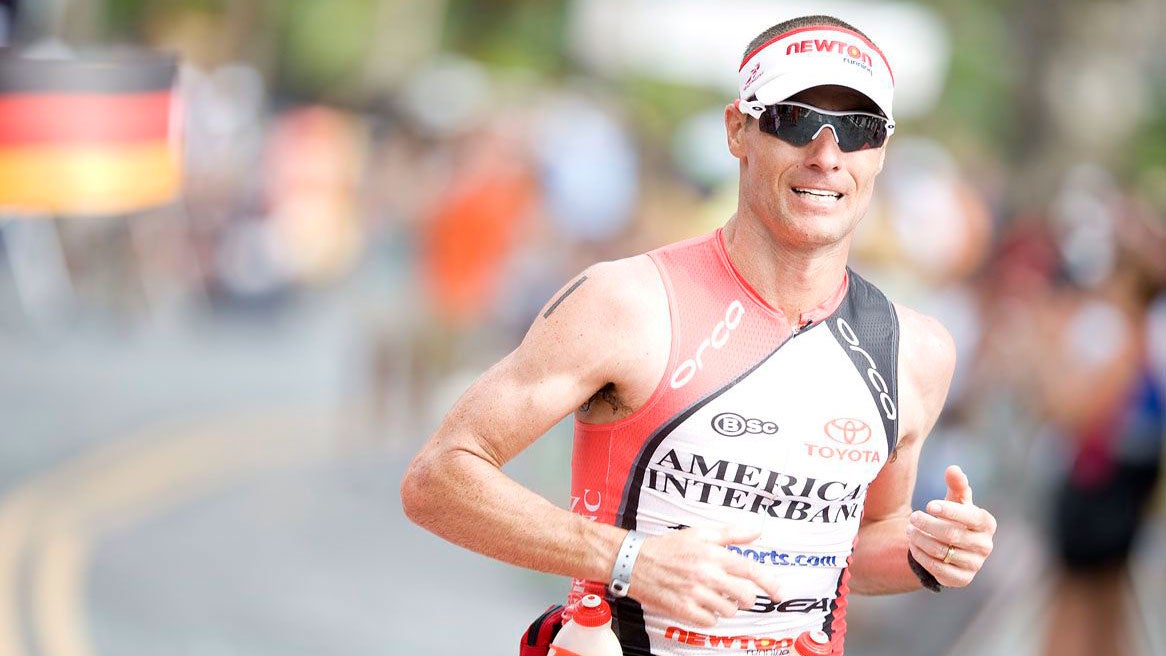 Years Won: 2008, 2009, 2011
Country Represented: Australia
Craig "Crowie" Alexander is one of the most involved former World Champs winners. He continued to race professionally well into the late 2010s (and win races at that, too!) and formed his own coaching squad, "Sansego" (as in, "Sans ego"). You can still catch Crowie entering (and probably winning) a variety of endurance races around the globe.
Chris McCormack
Years Won: 2007, 2010
Country Represented: Australia
"Macca" has bridged into the coaching world since winning his last world title in 2010. He is a co-founder of Super League Triathlon and chairman of the Mana Sports & Entertainment Group.
Normann Stadler
Years Won: 2004, 2006
Country Represented: Germany
Normann served as one of the captains for Team Europe in the 2022 Collins Cup. He is also triathlon coach and motivational speaker – and is still known to hop on his bike or join a local run race from time to time.
Faris Al-Sultan
Years Won: 2005
Country Represented: Germany
Faris resides in Munich and is currently a triathlon coach as well as a father to two young kids. He still hops into a race from time to time, most recently winning the Fuschlseecrossing, an open-water swim race in Austria.
Peter Reid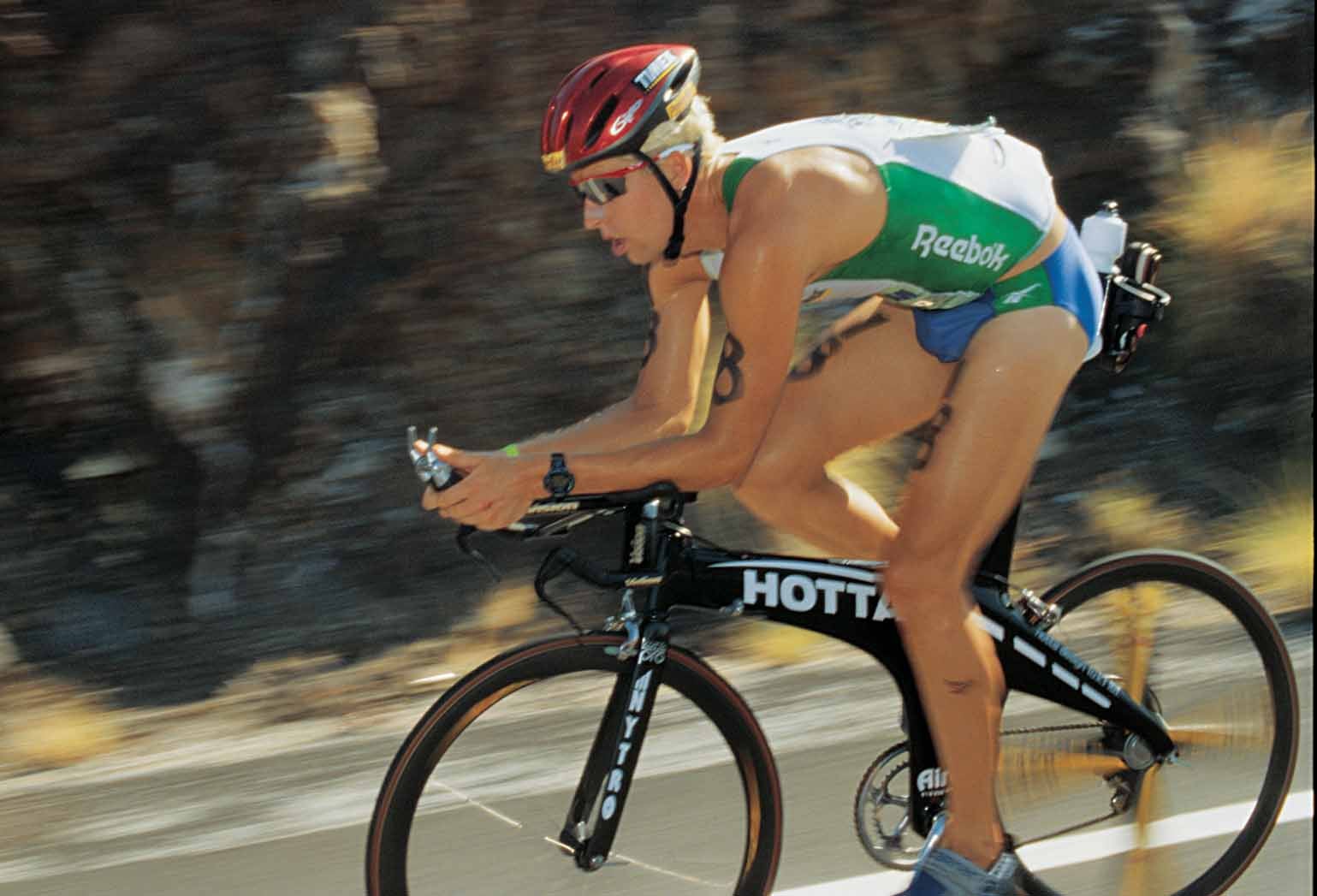 Years Won: 1998, 2000, 2003
Country Represented: Canada
Peter keeps his Instagram private and has even been known to voluntarily go missing for long stretches of time, but has been a frequent visitor on Breakfast with Bob in the past five years and was inducted into the Ironman Hall of Fame in 2016.
Tim DeBoom
Years Won: 2001, 2002
Country Represented: USA
Tim also lays low on social media, but you can sign up for his newsletter about his life's learning from sport. He notes that the weekly newsletter shares "fitness and training principles that carried me to the highest level of sport, nutrition in and out of sport… and the latest and greatest gear."
RELATED: Kona Legend: 2001, 2002 Winner Tim DeBoom
Luc van Lierde
Years Won: 1996, 1999
Country Represented: Belgium
Luc – who is shockingly not related to other world champ Frederik van Lierde – has taken his knowledge and formed 3Go, his own triathlon coaching company. He recently posted a throwback photo on Instagram from his "first win in Nice, back in 1996" ahead of this weekend's Ironman World Championship race.
Thomas Hellreigel
Years Won: 1997
Country Represented: Germany
Thomas' Instagram tells the story that he still loves riding his bike and still loves Kona. Although he hasn't shared if he'll be in Nice this year, he has returned to the Ironman World Championship multiple times pre-2020 to relive the glory (as a spectator).
Mark Allen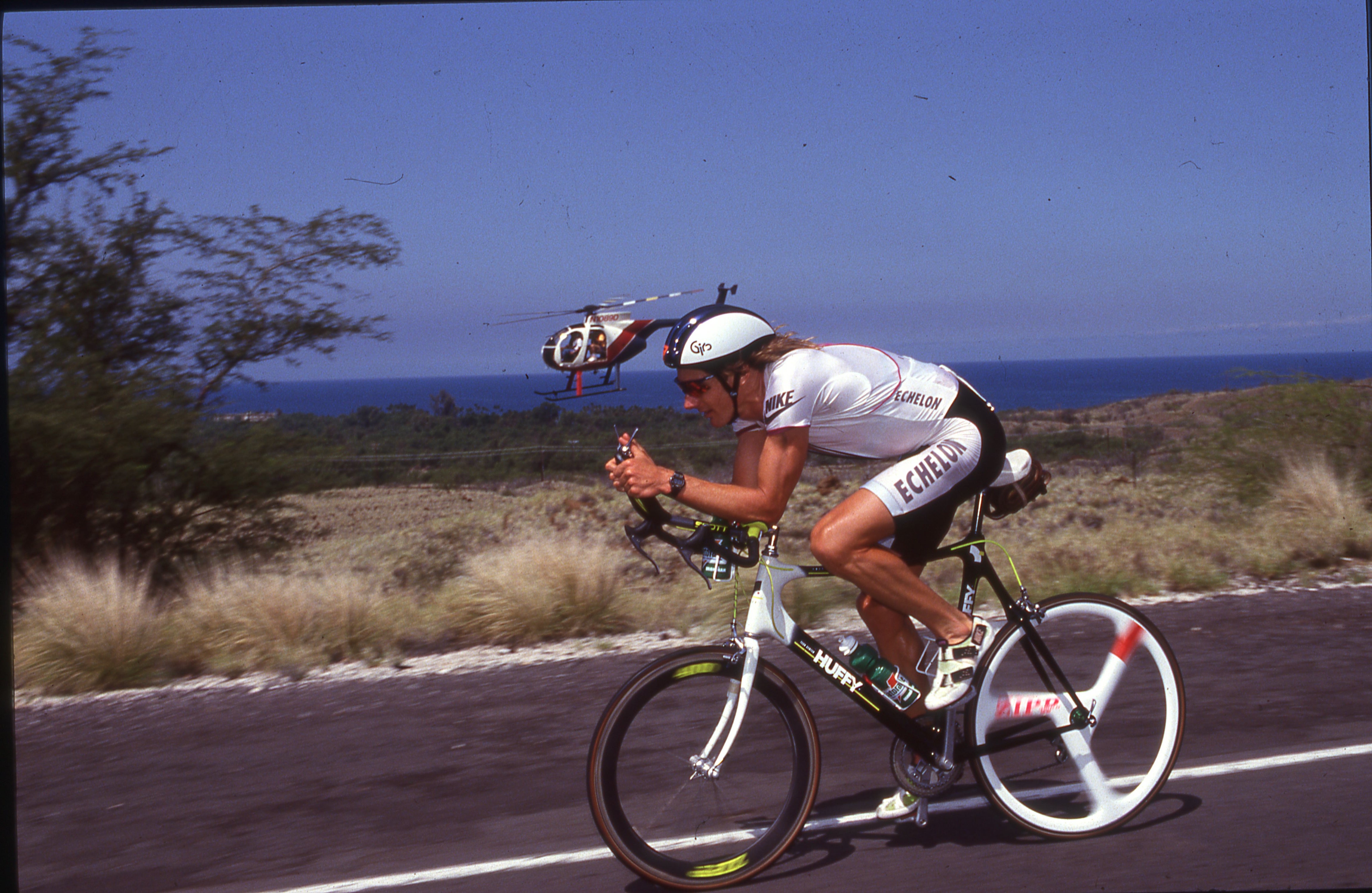 Years Won: 1989, 1990, 1991, 1992, 1993, 1995
Country Represented: USA
Mark hardly needs any introduction, as he remains so active in the triathlon world. He has his own coaching business and is on the advisory board of Ironman U. You can regularly catch mark still swimming, biking, and running – and coaching others to success, too. He's in Nice this week, inspiring athletes and spectators alike as 10-time winner of the Nice International Triathlon and six-time Ironman World Champion. Check out his Nice Diaries for Triathlete, where he tells incredible tales of racing in France:
Greg Welch
Years Won: 1994
Country Represented: Australia
Greg is now a dad – and paddleboarder. He raced the Molokai2Oahu race ("the race" for paddlers) in 2011 and his Twitter bio lists him as "Husband, father, and paddler." We'll see him on the Ironman broadcast from Nice this weekend, where he will be serving as a commentator alongside Dede Griesbauer, Michael Lovato, and Matt Lieto.
Scott Molina
Years Won: 1988
Country Represented: USA
Scott was inducted into the Ironman Hall of Fame in 2018 and remains an avid triathlete, casually winning his age group at multiple half-distance events in recent years. He is also married to female World Champ Erin Baker and the pair have two now-grown children together. You can see their Babbittville co-interview together here.
Dave Scott
Years Won: 1980, 1983, 1984, 1985, 1986, 1987
Country Represented: USA
Dave is another one who needs little-to-no introduction. He is a respected coach and frequently curates training content as part of serving as a Master Coach for Ironman U. He's been known to make appearances at Hawaii 70.3 and Kona and currently resides in Boulder, Colorado.
Scott Tinley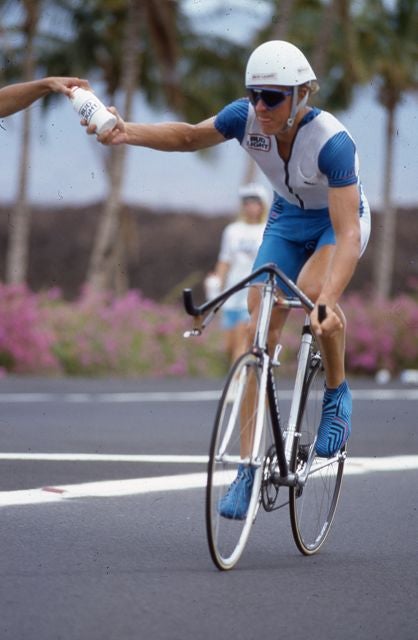 Years Won: 1982, 1985
Country Represented: USA
Scott went on to pursue sports in the academic sense and currently teaches sport humanities courses at the college level. He also contributes to Triathlete regularly, most recently writing a primer on hyperhydration. He still enjoys swimming, biking, and running and a more relaxed pace from his home in Del Mar, California.
John Howard
Years Won: 1981
Country Represented: USA
While it's hard to imagine being known for something other than the tremendous achievement of winning the Ironman World Championship, John is known best for being a legendary cyclist. He has raced on three Olympic cycling teams and set the world record for bicycle speed at 152.2 mph (yeah, read that again). He remains active in the cycling community as a coach and bike fitter.
Tom Warren
Years Won: 1979
Country Represented: USA
Tom "Tugs" Warren owned a famous San Diego tavern, Tug's Tavern, from 1969 until it closed in 1985. It had such a cult following, especially after Warren won Ironman Hawaii, that "Tugs t-shirts" became a prized souvenir.
Gordon Haller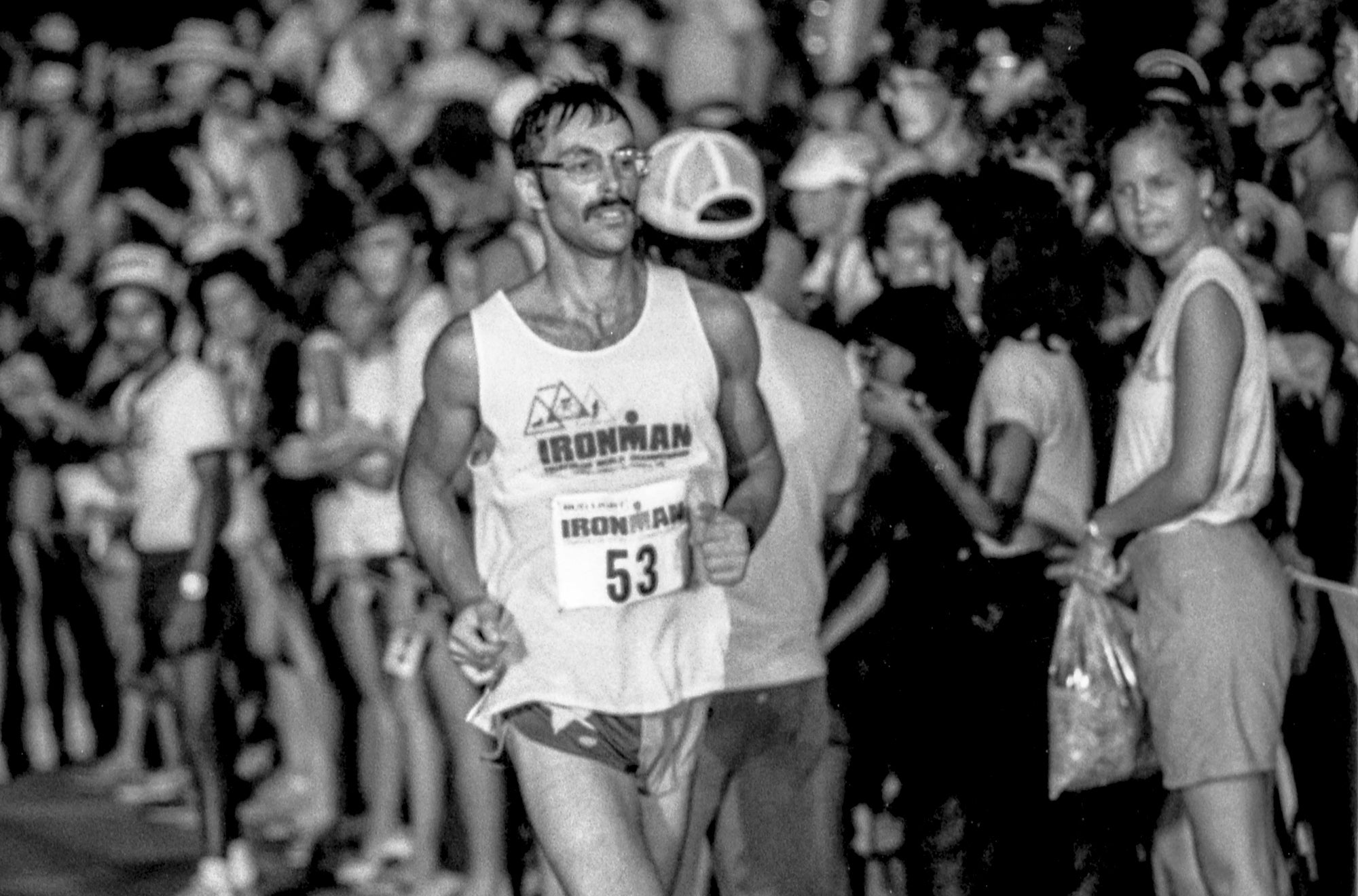 Years Won: 1978
Country Represented: USA
Gordon came from a background of swimming and running and won the inaugural Ironman Hawaii in 11 hours and 46 minutes. Since then, he's raced at Kona 17 times and can sometimes be found joining a local sprint tri like the Tritonman in San Diego. This weekend, he'll be racing his 25th and final Ironman, bringing a 45 year journey full circle at the history-making Ironman World Championship in nice.