How This Executive Uses Racing to Power His Career
Israeli executive Boaz Dinte draws parallels between a high-level career and high-level racing.
Heading out the door? Read this article on the new Outside+ app available now on iOS devices for members! Download the app.
On most days, Boaz Dinte rises at 5 a.m., takes a few sips of coffee, throws on his workout gear, and heads out for a swim, bike, or run around the small village north of Tel Aviv, Israel, where he lives. He's back by 8 a.m. for a second breakfast and a shower, before bidding his wife and kids goodbye, and heading off to work.
The routine is no less typical than many triathletes' morning grind. Except Dinte's role as a venture capitalist is arguably more demanding than the average gig. The founder and manager of Qumra Capital, Dinte, 55, oversees multi-million dollar investments in Israeli tech companies with the aim of transforming start-ups into global leaders in their fields. Two of his best-known investments include Fiverr, an online marketplace for freelance services that went public on the New York Stock Exchange in June, and Minute Media, an online sports media and technology company.
"Once I start, I really never stop working," says Dinte, a father of four, of his day-to-day. "When I'm driving to the office, I'm checking in on clients on the phone. When I get to the office, I plow through the hours with meetings. My schedule is always nonstop and never the same."
This could make high-level triathlon training a challenge. But Dinte–a seven-time Ironman finisher who trains some 20 hours a week–says his job and his passion actually complement each other. His drive, his ability to multitask, and his analytical mind, among other attributes, have been pivotal to his success in his career as well as in the sport. And Dinte says this link doesn't just apply to him: Throughout his 23-year-career and nine years of racing triathlon, he has noticed striking parallels between endurance athletes and the most successful executives.
"Triathletes love what we do. We train because we want to, much like the successful [executives] who are passionate about their business and will always have a strong sense of purpose pushing them further," he says.
Ever since Dinte crossed his first finish line at Ironman Frankfurt in 2011, he's been on a quest to improve and evolve as a triathlete. (He most recently placed eighth in his age group at Ironman South Africa, in 10:30.36). It hasn't been a flawless journey, but Dinte feels that learning from his failures, like fueling snafus and bike mechanicals, has allowed him to become a better athlete—and executive.
"In business, we've all had our share of failed endeavors," he says. "But rather than view them as setbacks, I've learned to use that failure as an opportunity. It's the same in triathlon. Failure is inevitable. We have to forge ahead, and we'll succeed in future initiatives."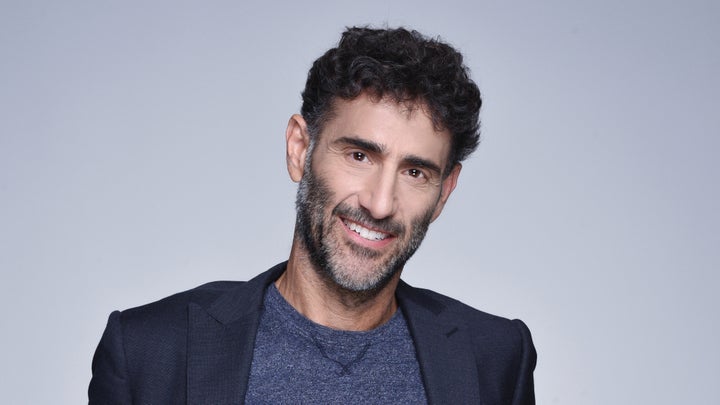 A Day in the Life of Boaz Dinte
5 a.m.

Wake up and eat a light breakfast

5:30 a.m.

Out the door for training

8 a.m.

Head home for a solid breakfast: a few slices of bread with tuna and cheese, coffee, and sometimes a smoothie with lots of greens for recovery

9 a.m.

Leave for work, take calls in the car

Noon

Lunch: anything high in protein, like tomato soup, grilled salmon, and salad

6:30 p.m.

Commute home, more calls in the car

7:30 p.m.

Core strength session

8 p.m.

Dinner: more protein like salad and grilled chicken

9 p.m.

Rest, hang out with the family

11 p.m.

Bed