The Best Triathlon Training Plans for Every Distance
Whether you're goal is a sprint, Olympic, 70.3 or Ironman triathlon, we've got you covered.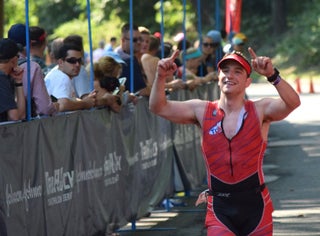 Behind every great race is a great training plan. Triathlete's plans are time-efficient, easy to follow, and based on the most cutting-edge training methods.
With 10 different levels for each of four race distances (and a free 70.3 plan!), we've got a perfect fit for every triathlete, regardless of experience and ability level. So if you're looking for the best plan to help you achieve your race goals, you've come to the right place.
Coach and author of 23 endurance sports books, Matt Fitzgerald, developed the following 40 plans:
Sprint Triathlon
Olympic Distance
Half-iron/70.3
Iron/140.6
What You Get:
A complete 12- to 24-week training plan that culminates in the race of your choice
A personal training calendar powered by TrainingPeaks
Daily workout reminders emailed to you
Weekly tips and goals
Supporting documents with information on workout intensity, strength training and more
How It Works:
1. Choose your race distance
Our Olympic, half Ironman and Ironman plans include opportunities for shorter "tune-up" races.
2. Choose your level
The plans for each race distance come in 10 levels, numbered 0 through 9, where Level 0 is for beginners and Level 9 is for elite-level competitors.
Bonus! Get your free Super Simple Ironman 70.3 Training Plan here.
Double bonus! Get a 16-week Ironman training plan created by legendary coach Cliff English specifically for the time-crunched triathlete here.
Fun, health, and adventure await.