Not Paying Attention to Post-Workout Nutrition? It's Time to Start
When the workout ends, what you eat plays a huge role in how you recover.
Heading out the door? Read this article on the new Outside+ app available now on iOS devices for members! Download the app.
Nutritionally, there are easy steps athletes can take to make the most of their recovery. Taken in the form of fluids alongside carbohydrates and protein, nutritional recovery works to rehydrate the athlete, restock muscle glycogen stores, and begin repair of tired and tattered muscles. The simple act of refueling following any workout can lead to lean muscle mass gains and improvements in fitness and overall nutritional status.
To get started, consume approximately one-half gram of carbohydrate per pound of body weight, along with 15-30 grams of protein, to restock glycogen stores. Do this within an hour of finishing a workout, as this is the time when you're the most metabolically inclined to efficiently absorb and put these nutrients to work. If you are cutting carbs, aim higher on the protein scale to avoid compromising muscle repair and recovery—adequate protein intake serves to mend microscopic damage to muscle tissue. Protein powders, smoothies, and on-the-go bars can aid quick recovery (see below), but often these easy options should be combined with nutrient-dense real-food choices to properly feed your muscles and replenish your body with the vitamins and minerals lost in sweat and via your metabolism.
As you're refueling, don't forget to rehydrate as well. Many athletes show up to a training session already in a state of dehydration, and the compounding effect of sweat equity demands fluids and electrolytes post-workout. Working out or not, you'll know you're low on fluids if your urine is a dark, apple juice color, or if it takes more than two hours post-workout before you need to pee. Avoid a prolonged state of dehydration by sensibly sipping on fluids until urine returns to a light straw color (if it's clear, you've overdone it) within just a few hours post-workout. Grab fluids along with sources of sodium, chloride, potassium, and even a mix of magnesium and calcium.
At the end of the day, purposeful nutritional recovery serves to make you a stronger, more resilient triathlete. By instituting the good habits of refueling and rehydrating, you'll have a routine in place as you train for the races ahead.
Off-the-Shelf Recovery
The best recovery nutrition starts in the kitchen, but if you're seeking a quick and easy fix, here are some of Pamela's picks:
Amazing Grass Green Superfood Strawberry Lemonade Hydrate Effervescents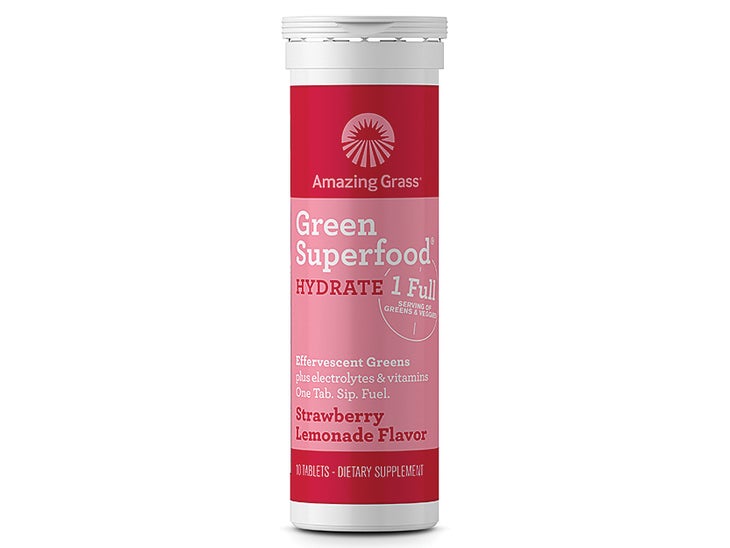 Amazon.com; $9/tube
These portable tablets offer a blend of electrolytes and a full serving of fruits and vegetables from superfoods. Due to low protein and carb content, however, these should be consumed with a post-workout snack containing the missing nutrients.
Bru Broth
Amazon.com; $48 for a pack of six
There's much to love about this bone broth: a potent blend of micronutrients, collagen, and more. A half deli sandwich along with BRU Broth liquid beverage provides the amino acids, protein, and carbs you need to fully recover.
Nutiva Organic Plant Protein Superfood Smoothie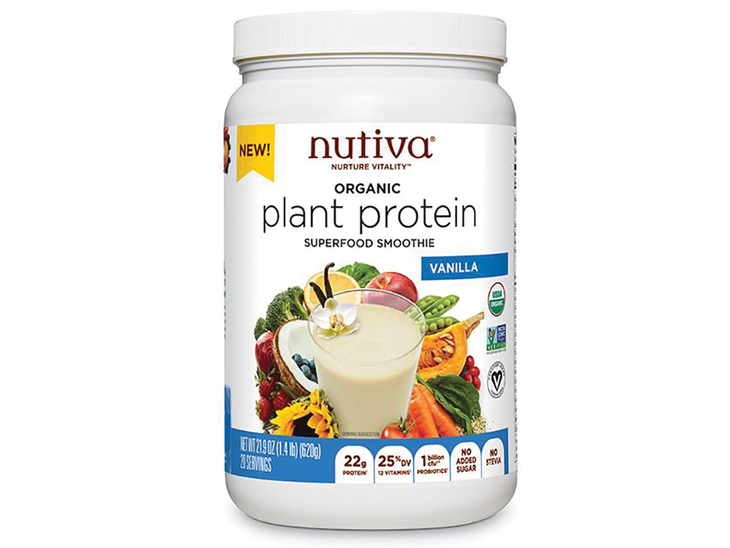 Amazon.com; $47 for 1.4 pounds

Triathletes would do well to blend up a protein smoothie the moment a workout is over. Nutiva Organic Plant Protein Superfood Smoothie powder packs ample protein and is low in fat and simple carbs (let your carbs come from fruit and veggies, rather than added sugars).
Perky Jerky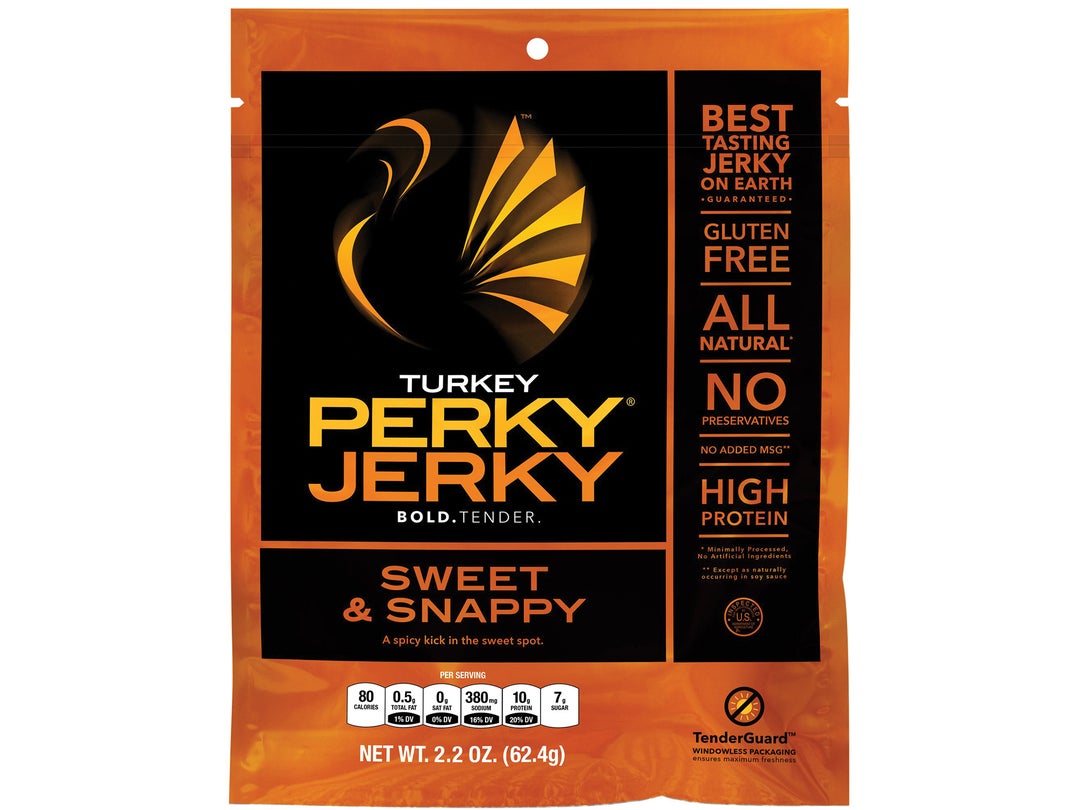 Amazon.com; $24 for five 2.2-oz. bags

Try this super easy 1-2-3 recipe for prime recovery: 1 T mixed nuts + 2 ounces Perky Jerky + 3 T dried fruit = 2:1 blend of carbs to protein (22g protein and 44g carbs).
Coromega Max Protein + MCT
Coromega.com; $6/4.2-oz fuel pack
Available in a single-serving pouch, this liquid supplement offers medium-chain triglycerides (MCT) and is packed with 25g of whey protein plus 2.5g of healthy fats to help repair muscle and aid in post-workout replenishment and recovery. Although this is a standalone recovery product, be aware that its relatively high carb content (17g per serving) comes from sugar.
Pamela Nisevich Bede is a certified sports nutrition expert focusing on endurance performance and weight management. You can find her at SwimBikeRunEat.com.