All Carbs Aren't Created Equal—Here Are 5 Healthy Bread Options
Not all breads are created equal—here's how to toast the best.
Heading out the door? Read this article on the new Outside+ app available now on iOS devices for members! Download the app.
Any way you slice it, bread is a dietary staple for many athletes, mostly because bread provides a convenient way to consume the necessary energy-boosting carbohydrates in the form of breakfast toast or a lunch sandwich. But with deceiving health claims and ingredient names, picking the healthiest bread can be tricky business. Here's how to bag the best loaf.
Whole Wheat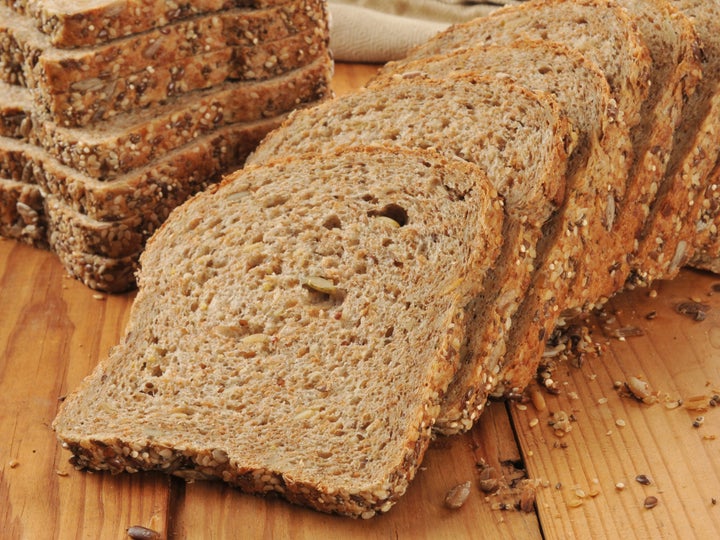 To assure your sandwiches deliver more nutrition in each bite, look for wheat breads that are made mostly with whole-wheat flour. This means that the germ and bran of the wheat kernel, which harbors the lion's share of its nutrients and fiber, are present in the bread. A 2012 study in the European Journal of Nutrition found that higher intakes of whole-grain breads can improve blood sugar control and reduce heart-hampering inflammation.
The bread & butter: Pay close attention to the ingredient list and avoid wheat breads that list wheat flour or unbleached flour as the first item, both euphemisms for white flour. You want to see the word "whole" before any flours listed in the ingredient list or "100 percent whole wheat" on the front of the package.
Sourdough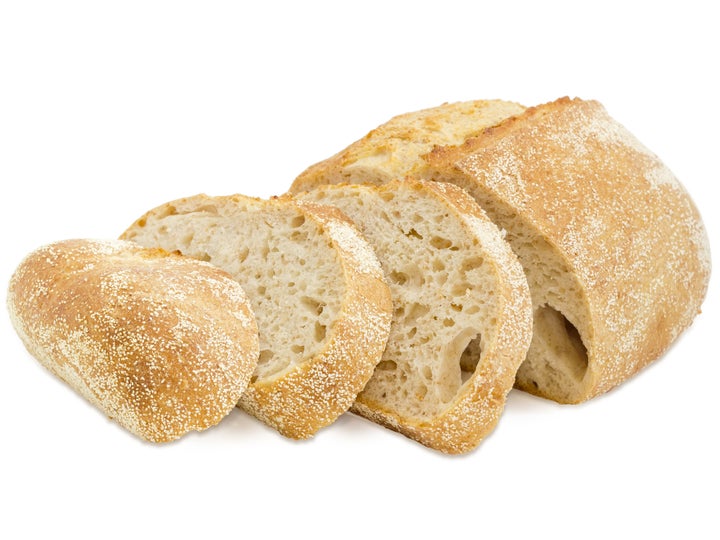 This ancient style of making bread may help keep your blood sugar on an even keel. A watershed study in the British Journal of Nutrition discovered that eating sourdough bread causes a smaller rise in blood glucose levels than whole-wheat bread. The fermentation produced by sourdough bacterial culture seems to alter the structure of the starch to slow its digestion. A smaller spike in blood sugar can result in more sustained energy levels and less diabetes risk. Bacterial fermentation also decreases the amount of gluten present, making sourdough bread easier to digest for some. For a larger dose of essential nutrients, look for whole-grain sourdough breads at artisan bakeries.
The bread & butter: Watch out for imposters called "sour breads" just because of the use of a sour flavoring agent like vinegar. These don't have the proven benefits of (good) bacteria-driven sourdough.
Dark Rye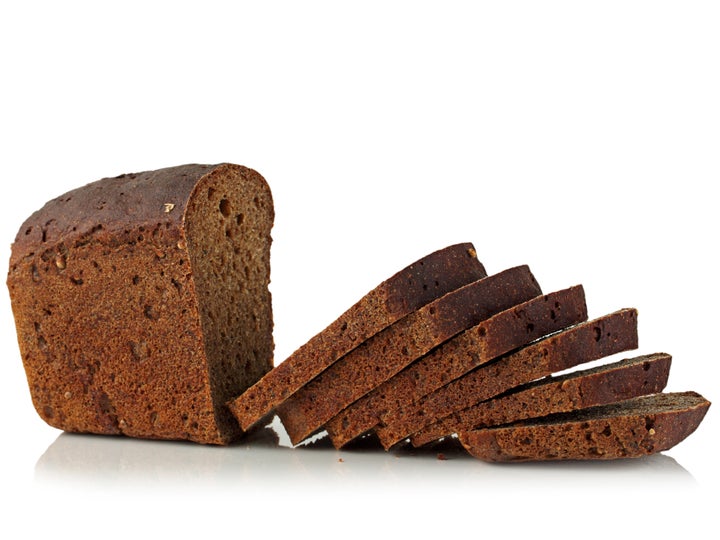 Rye flour is actually more nutrient-dense than whole-wheat flour. Plus, a hearty slice of rye can deliver up to 5 grams of fiber. A 2012 Swedish study found that including rye at breakfast can keep you feeling full throughout the day, which helps prevent the overeating of nutritionally suspect foods.
The bread & butter: Most rye or pumpernickel breads on store shelves are made mostly with wheat flour or with just a few rye seeds tossed in for effect. Find one that's closer to 100 percent whole rye, which might be easier at a local bakery. The denser the bread, the more rye it likely contains.

Sprouted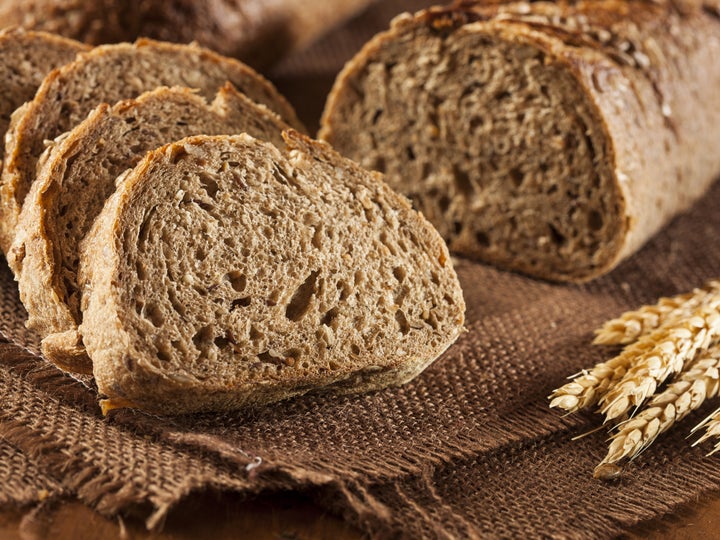 Sprouted bread such as manna may have a leg up on its competitors. When grains like wheat, oats, and millet are sprouted, their proteins and starches are broken down into forms that are easier to digest. Sprouting also amplifies the levels of B vitamins and minerals such as iron, something that female athletes especially need. More good news: A 2012 study in the Journal of Nutrition and Metabolism found that using sprouted grains give bread a lower glycemic index for a more sustained release of carbohydrate energy. Plus, many sprouted brands include healthy items like seeds and nuts in their blends.
The bread & butter: Most sprouted breads are made without preservatives, so it's best to store loaves in the fridge to keep them fresh. For this reason, you'll often find sprouted bread in the refrigerated section at the supermarket.
Gluten-Free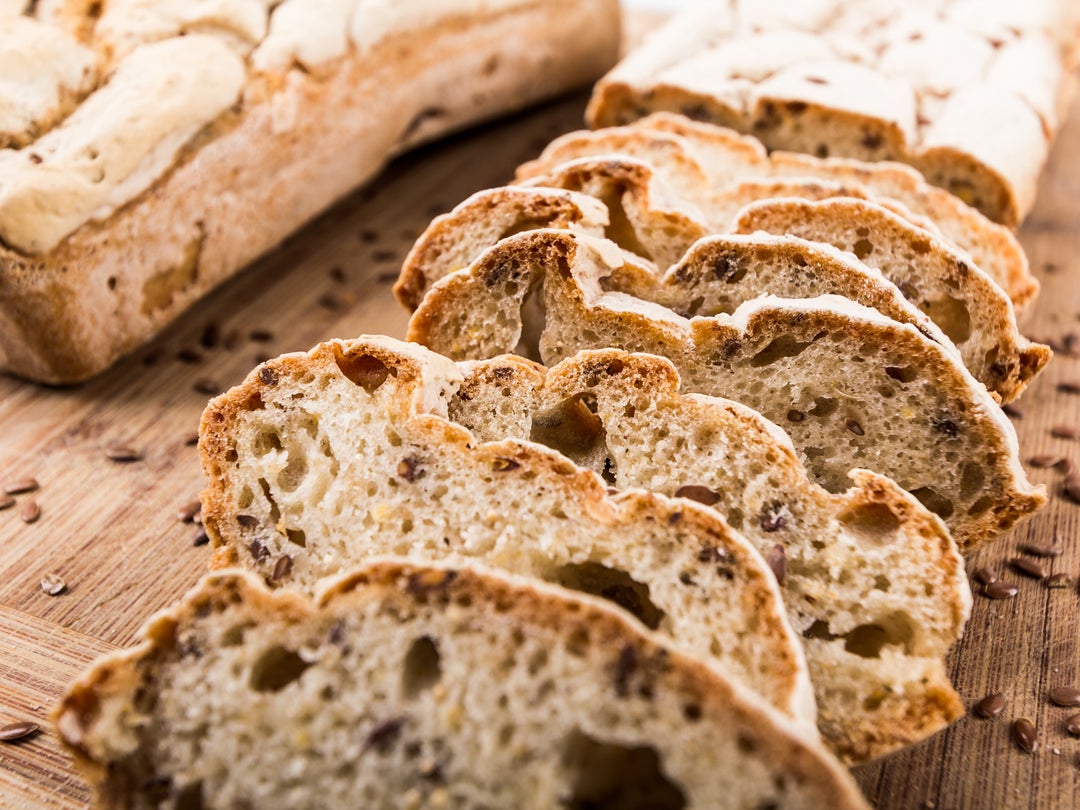 Gluten-free living is all the rage these days, so it's easier to find a wide array of breads without gluten. But the rules for choosing the bread remain the same. For more nutritional bang for your buck, select brands that use mostly 100 percent whole grains like brown rice flour, teff flour or whole corn flour.
The bread & butter: The dirty little secret of most gluten-free bread products is that they are nutritional duds. Many are made predominantly with nutrient- and fiber-lacking ingredients such as white rice flour, tapioca starch, and potato starch. Also watch out for those that are sneaky sugar smugglers.