What Our Editors Used and Loved in June 2023
Playful swimsuits, a gardening-tool-turned-trail-running essential, and a go-anywhere top tube bag - these are a few of the things our editors used and loved this month.
Heading out the door? Read this article on the new Outside+ app available now on iOS devices for members! Download the app.
Every month our staff tries out lots of triathlon and triathlon-adjacent things. Yes, we test new gear, but we also have old favorites and secret things we're loving right now. That's why each month we share our favorite tri-related things.
Fiskars Billhook
$50, fiskars.com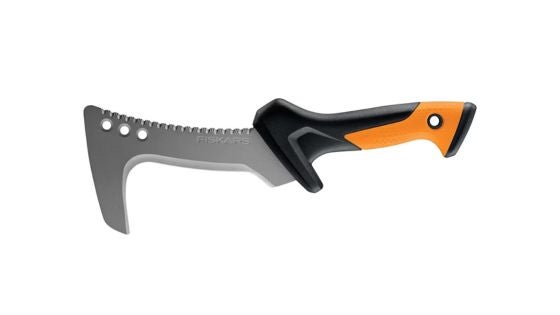 It's summer, and after a super wet winter here in Southern California, the trails are looking beautiful but brushy and overgrown. Specifically, most of my favorite local trails are becoming inundated with invasive species like the black mustard, making off-road runs tricky (and sneezy). Now I'm not advocating for a hack-and-slash approach, just gauging your way through nature, but sometimes pre-established trails need a little tending. That's why I love this unconventional gardening tool, the billhook. It works as well, if not better, than the trusty machete (especially in tight spaces) with more versatility for taking out fallen limbs. And though I would never necessarily advocate running or riding with a sharp tool, if you put it in its included holster, it's compact enough to still fit flat and cozy in most hydration pack systems for on-the-go trail maintenance. Just be careful if you do.
-Chris Foster, Editor-in-Chief
Splish swimsuits
$60, splish.com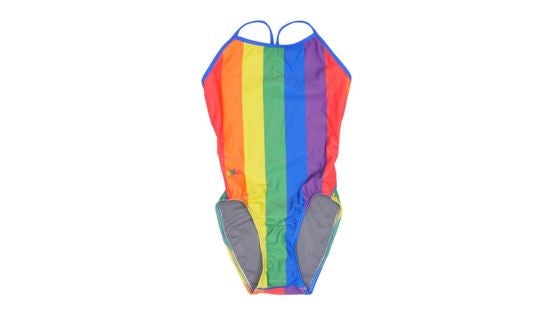 Technically, this isn't a new-to-me item. I've been wearing Splish swimsuits for more than a decade, ever since someone told me a Wonder Woman swimsuit was a thing that existed (and a thing that I, a diehard Wonder Woman fan, must have). I've since gotten them in a variety of designs – a wild-west motif, complete with six-shooters and a Sheriff's badge, is another one of my favorites. I've even tried (and failed) to get my husband to wear the coordinated men's jammers. Triathletes can take themselves so seriously, so showing up to a Masters workout or a pre-race recon swim in something colorful and fun is my way of not getting caught up in that intensity. I took up triathlon for fun, after all.
But these swimsuits aren't mere costumes – they're legitimately comfortable. I have a long torso and a major aversion to two-piece swimsuits, and Splish is one of the few one-piece suits that actually fit. Their super-thin strap variety lets me move freely, no matter what workout is on the whiteboard that day. They've held their color and shape through sunny Arizona swims, spins through the extractor in the locker room, and even multiple trips to the washing machine (apparently, that's a cardinal sin of swimsuit care, but who has time to hand-wash?).
But really, the selling point is in the style. When I'm in one of the glittery designs, I sashay onto the pool deck like an aquatic Beyonce. Fridays are for the pink suit covered in chocolate donuts. At Christmas, I wear the Santa suit. And for Pride Month, you bet I was festooned in rainbows. There's a new "tropical print" series that I've been eyeing for Kona this year. Take my money, Splish – take it all.
-Susan Lacke, Senior Editor
Coros Pace 2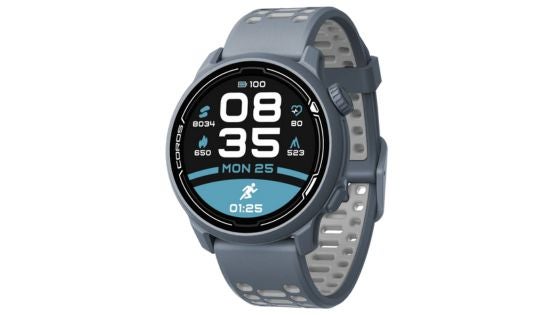 Tragically, my personal goals involve climbing tall mountains, and the best training methods for climbing tall mountains – besides simply climbing tall mountains – incorporate a lot of running. Some might say too much. Unfortunately, neither my doctor nor my training plan sees it that way, so at the youthful age of 28 I made the leap and purchased my very first smartwatch – if I have to run, I'll at least run smart.
The Coros Pace 2 easily checked all the boxes of my desired features, which were as simple as any other greenhorn. It's light as a feather, snags a GPS signal anywhere, packs a big beefy battery, looks just cool enough to wear around town, and inundates me with enough data to drown in. The Pace 2's extensive statistics, tracking, and planning features are all incredibly exciting for a rookie runner, and provide a jumping-off point for an informed upgrade down the road. Knowing my stride length helps me remain focused on consistent form and learning how that affects pace, but it's also just flat-out cool and one of the many data points I never knew existed that the Pace 2 has enlightened me about so far.
This little 35g super-computer has been my love affair to start the summer. Its seamless integration with the Coros app makes it easy to use right out of the box, while continuously proving that a modest investment in training can yield quick results.
Who knows? Maybe finally facing my running mental roadblock with the help of the Pace 2 will lead me down the path to a triathlon someday.
Until the editors successfully strong-arm me to tri, I'll be joyfully shuffling along the trails and roads of Colorado with this wonderful little device beeping at me to pick up the pace all summer long.
-Tyler Neville, Social Media Manager
RELATED: Reviewed: COROS Pace 2 Smartwatch
Oveja Negra Snack Pack Top Tube Bag
$55, ovejanegrabbikepacking.com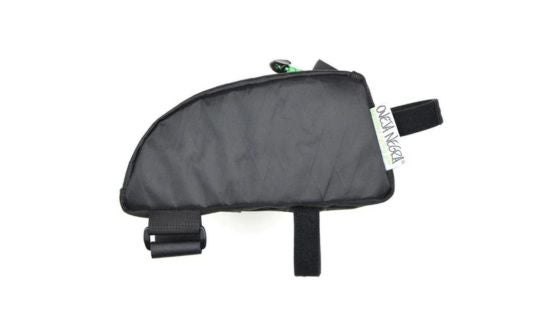 Top tube bags are one of those quality-of-life accessories that are easy to overlook—until they fail. The weather-worn pack I've used for nearly 15 years finally gave up the ghost, so I went off to find a suitable replacement. I certainly wasn't expecting to find anything to brag about. I would be happy if the bag had enough room for my snacks and phone and didn't fall off my bike.
The Oveja Negra Snack Pack ended up being more than a replacement. It was an upgrade I wish I had invested in much sooner. The strap system was easily adjustable, and the pack stayed firmly in place on my endurance bike and my full-suspension mountain bike. The inner compartment has a slot that holds plastic inserts that give the pack shape that also serves as a nice place to put your phone, sparing it the fate of getting coated in residual gel packet slime. A firm, sturdy zipper fulfilled a critical function by being easily opened and closed one-handed—a promise many bike packs make but rarely deliver.
While not touted as waterproof, the X-Pac® VX21 fabric kept all my goodies dry during rainy training rides, including some legit downpours. I had the pack on the bike when I recently rode the Bailey Hundito, a 40+ mile mountain bike event in Colorado that happened to coincide with several hours of steady rain. The pack stayed in place on my top tube and opened and closed without fail, even though it had acquired a thick coat of mud. Everything inside stayed nice n' dry.
I have since migrated the pack over to my endurance bike. It's a great place to stash the best snacks, sunblock, and my phone for long rides. My old, retired top tube pack was utilitarian. Its cranky zipper and floppy sidewalls got the job done—sort of—so the Oveja Negra feels like I've entered a new glamorous world. Lest you think I am being too generous with my praise, note this is the first time I've ever liked a cycling pack enough to consider it one of the top new pieces of gear I've used this year. It's great for training, events, or simply to store snacks somewhere more accessible than your jersey pockets.
-James Dziezynski, SEO Director