UPF Clothing: Must-Have Gear for Triathletes
Sunscreen you can wear: Why UPF is your new BFF.
Heading out the door? Read this article on the new Outside+ app available now on iOS devices for members! Download the app.
It's clear that some kind of sun protection (whether UPF clothing or sunscreen or simply staying out of the sun) is critical for triathletes – after all, endurance athletes are at higher risk for non-melanoma skin cancers, like basal and squamous skin carcinomas. They also record more risk factors for melanoma, likely due to excessive UV exposure while training and racing outdoors.
But slathering on the sunscreen may not be enough. Swimming, heavy perspiration, and long hours outdoors can reduce the effectiveness of sunscreen lotions, creams, and sprays, leaving skin vulnerable to harmful UV rays. Still, that doesn't mean athletes should hide indoors on treadmills and trainers. Sun protection clothing containing Ultraviolet Protective Factor, or UPF, can add another, more reliable layer of protection against the sun.
Technically, all clothing has some degree of UPF, as it provides a barrier between sun and skin. But sun protective clothing is specially designed to block the penetration of the sun's rays through denser fabrics, tighter thread structure, or pre-treated fibers containing UV-inhibiting ingredients. Like SPF in sunscreen, UPF clothing numbers correspond with the level of protection – the higher the number, the more UV protection. A UPF rating of 50, for example, means only 1/50th of the sun's UV radiation is able to reach the skin through the fabric.
While sun protective clothing doesn't mean you have to skip the sunscreen altogether, it does go a long way toward protecting your skin from sunburn, sun damage, and skin cancer. For best results, start your UPF clothing wardrobe with items that cover spots most prone to sunburn, such as the arms, shoulders, neck, and lower back (where bike jerseys and shorts gap).
Your UPF Clothing and Gear List, From Head to Toe
The North Face Breakaway Hat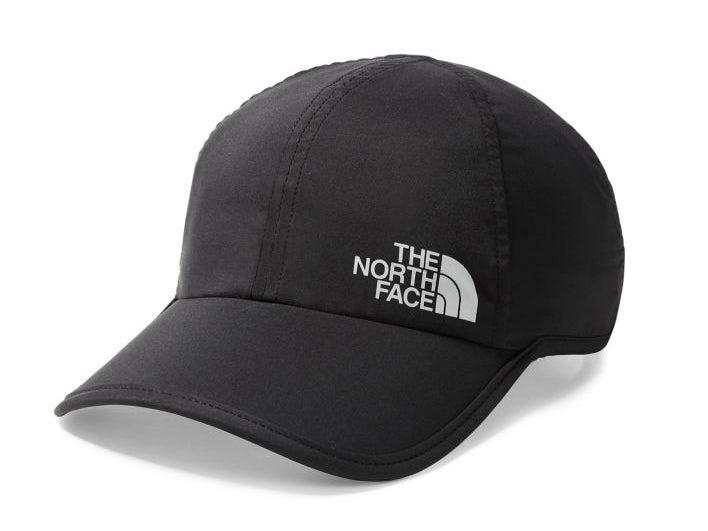 Thenorthface.com
Price: $22
UPF Rating: 50
Buff Coolnet UV+ Multifunctional Headwear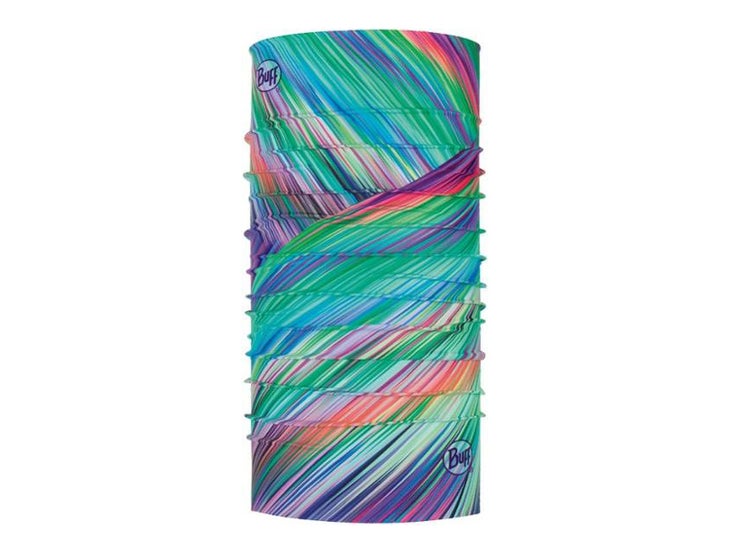 Buffusa.com
Price: $24
UPF Rating: 50+
Speedo Long Sleeve One Piece Women's Swimsuit
swimoutlet.com
Price: $98
UPF Rating: 50
ROKA Men's Elite HD Jammer Swimsuit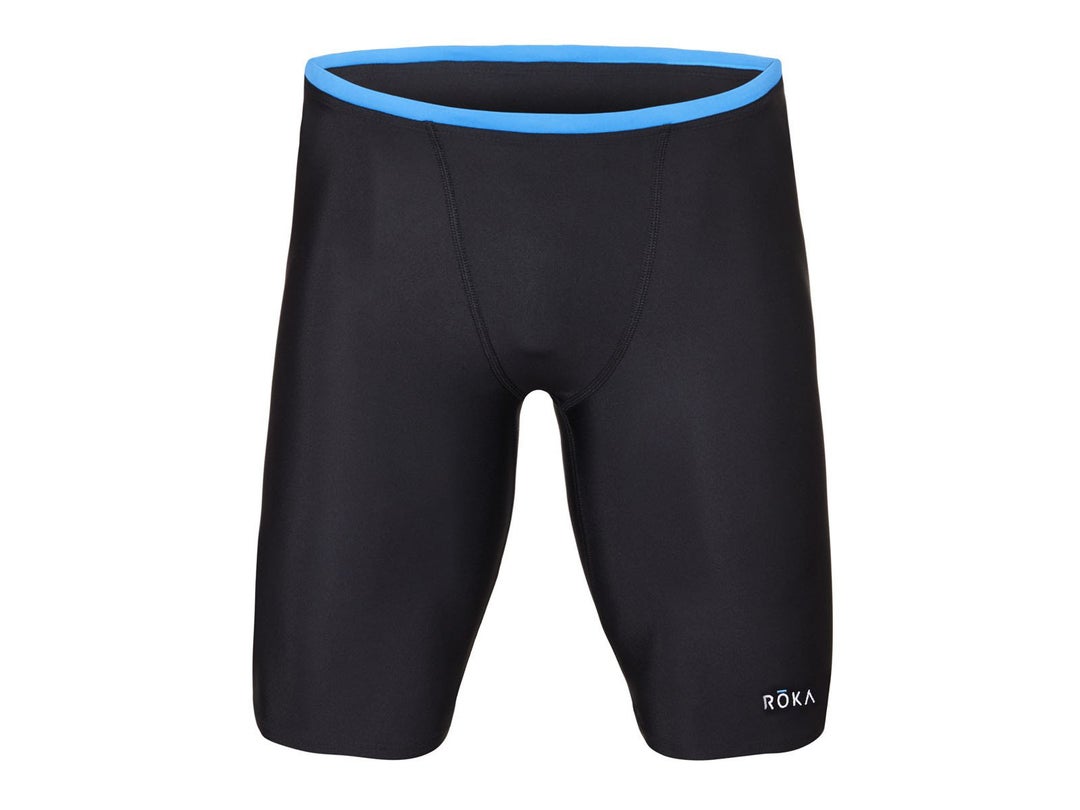 roka.com
Price: 50
UPF Rating: 50
Giordana NX-G Air Short Sleeve Bike Jersey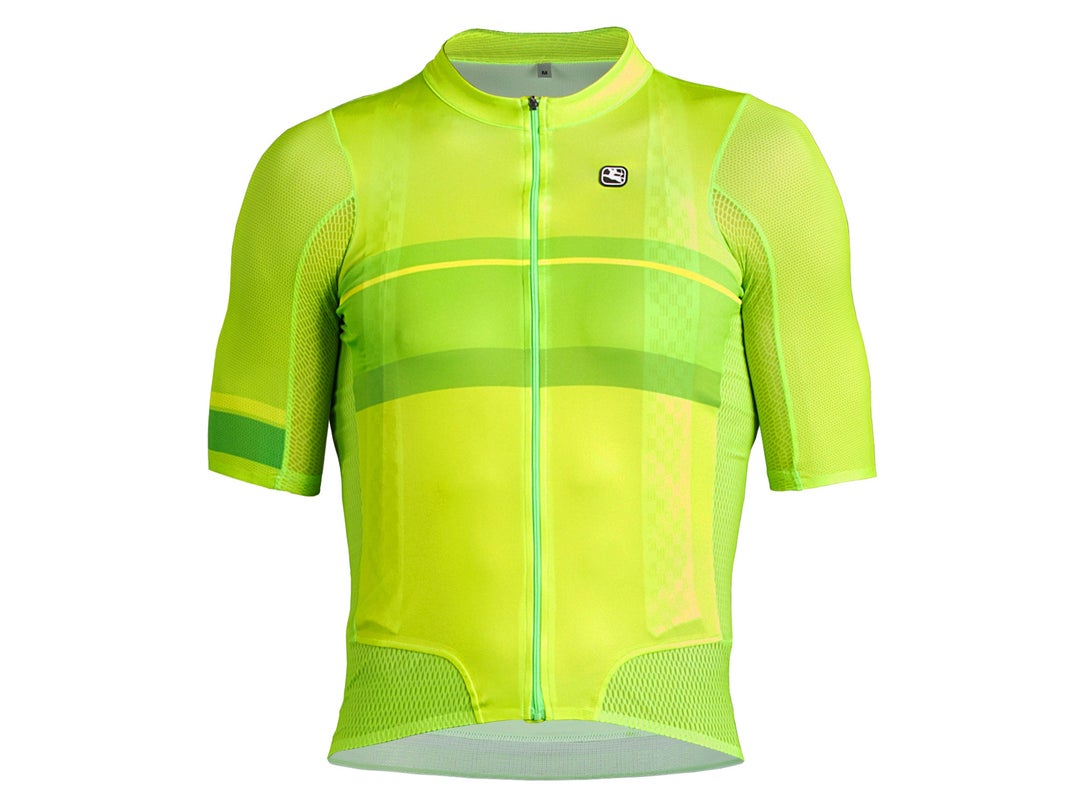 giordanacycling.com
Price: $250
UPF Rating: 50
Pearl Izumi Sun Sleeves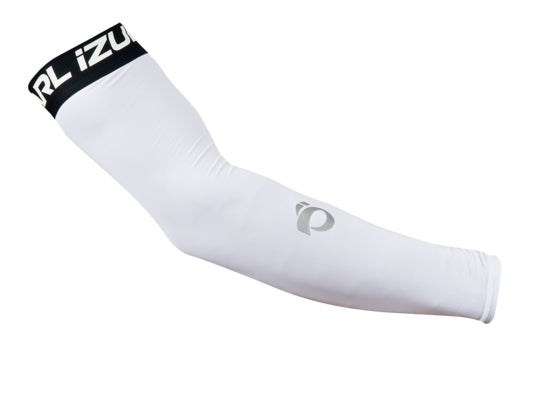 pearlizumi.com
Price: $30
UPF Rating: 50 
TriSerena Sleeved Aero Skinsuit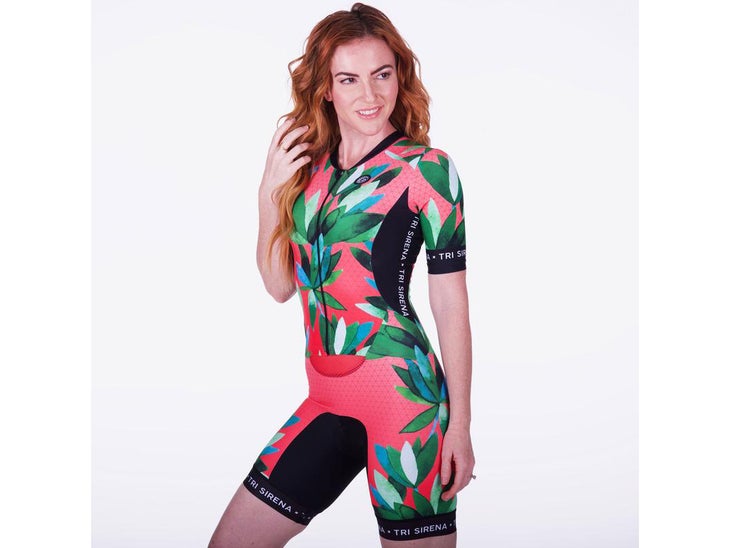 triserena.com
Price: $300
UPF Rating: 50
TYR Men's Competitor Tri Suit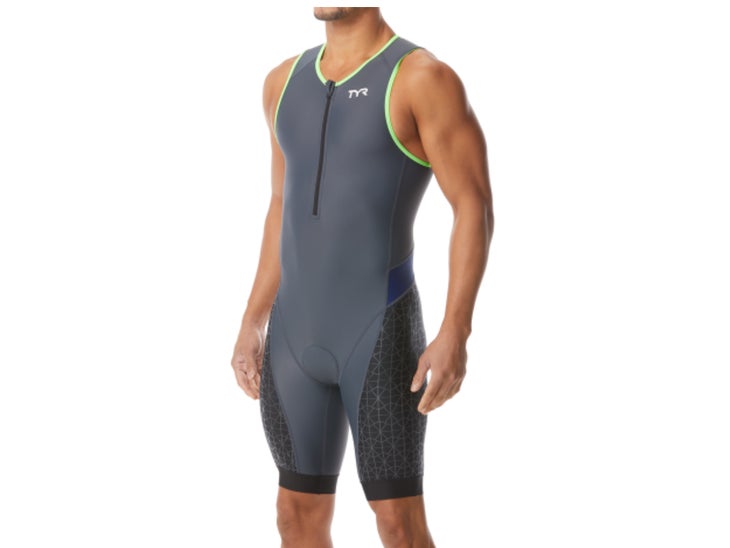 tyr.com
Price: $125
UPF Rating: 50+
Scott Endurance+ Bibshorts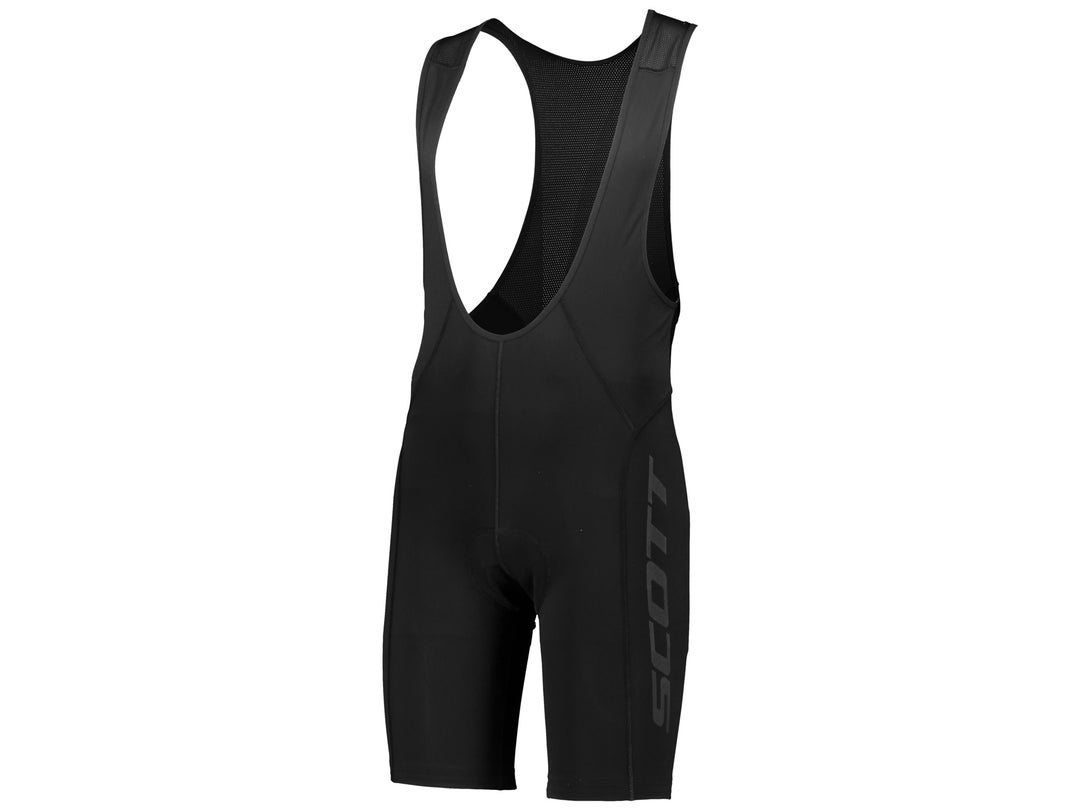 scott-sports.com
Price: $74.95
UPF Rating: 50+
Brooks Running Women's Greenlight Capri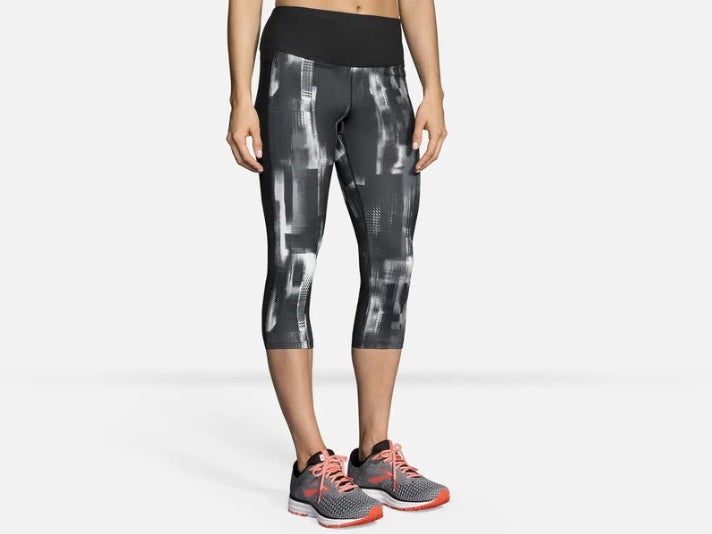 brooksrunning.com
Price: $70
UPF Rating: 50
Adidas Climalite Men's Baselayer Pant
adidasoutdoor.com
Price: $28
UPF Rating: 40
2XU Compression Calf Sleeves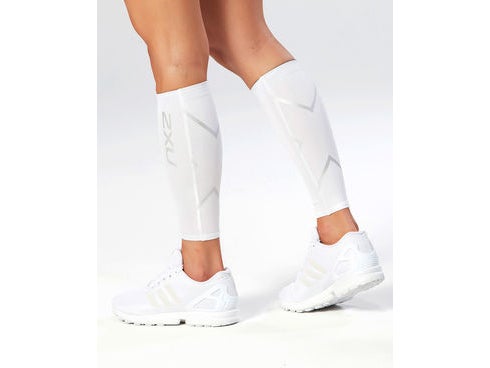 2xu.com
Price: $44.95
UPF Rating: 50+