Keep Bike Expenses Down With These Basic Tech Tools
Keeping these items nearby will help keep your mileage up and your bike repair expenses down.
Heading out the door? Read this article on the new Outside+ app available now on iOS devices for members! Download the app.
Keeping these items nearby will help keep your mileage up and your bike repair expenses down.
Written by: Jim Gourley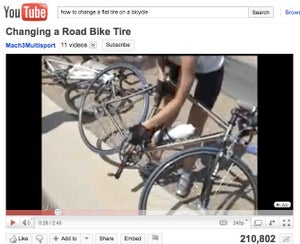 YouTube: Looking to do it yourself but don't know how? There are thousands of how-to videos on YouTube.com. You can even search by using the "My Problem Is…" search function. Most of the videos put up by experts are easy to understand, and, if nothing else, will make you feel a little less ignorant when you go to the shop for help.
Torque Wrench: If you've made the investment in a carbon fiber frame or components, then you definitely want to consider this gadget. Carbon components are more prone to crushing than their metal counterparts so it's critical to tighten the bolts with precisely the right amount of torque. Torque wrenches cost $20 to $300. Expensive torque wrenches have features such as increased precision, wide torque adjustment ranges and even an electronic display. Talk to a trusted bike mechanic to make sure you understand how it works before you make your purchase and always use the manufacturer-recommended torque value.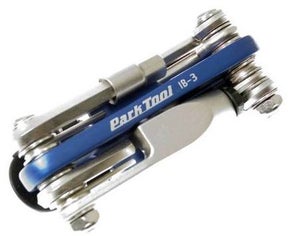 Allen Wrenches: Your seat tube, saddle, bottle cages and handlebars are all secured with Allen bolts, which can loosen and corrode over time. Keep them fresh and tight. The best buy in this case is a multi-tool that provides a whole set of wrenches folded into an easy-to-carry fold-out design. Keep this in your jersey during a long ride and you'll quickly become a broken-down cyclist's best friend.
Chain Gauge: Chains stretch over time and stop fitting into the teeth on your cassette and crank rings, which causes these expensive components to quickly wear out. A gauge will let you know when it's time to replace the chain before you have to replace the entire drivetrain.
WD-40: There's a whole book devoted to the multitude of uses for this product, but its main purpose is cleanliness. Don't let road gunk collect on your bike. It's bad for the components, causes speed-sucking friction and frustrates the mechanic who has to repair it. That trusty blue can of lubricant will keep your parts slick, corrosion-free and shiny enough to make the guys at your home shop smile at the sight of them.