Ask A Gear Guru: What Are The Best Last-Minute Gifts For Triathletes?
All hope is not lost (yet) for getting a good multisport gift for the triathlete you love. We're here to help.
Heading out the door? Read this article on the new Outside+ app available now on iOS devices for members! Download the app.
The holidays truly feel like they snuck up on us this year—wasn't just yesterday when we were carrying out our dried-up, house-of-cards, pine-needle-disaster-waiting-to-happen Christmas trees? And now we're getting new ones? Well, if you're the kind of person who still hasn't even gotten their Christmas tree, then you're in the right place: Maybe you ticked off a few holiday gifts on Black Friday, got cocky, and then totally whiffed on the remaining ones; maybe you just flat-out forgot you were doing a gift swap with some tri buddies; maybe you have no excuse—maybe you just like the thrill of last-minute shopping (does it help you feel alive?!?)
Either way, we're here to help by picking out some last-minute, tri-specific gifts that are in stock with guaranteed shipping to arrive by Christmas. Of course be sure to double check inventory and shipping windows (especially if you live in Alaska or Guam or something). Read on (quickly now!) and pull the trigger (fast!) on some tri items that'll save your gift-giving soul.
Best Last-Minute Gifts For Triathletes: A Book
The Triathlete Guide to Sprint and Olympic Triathlon Racing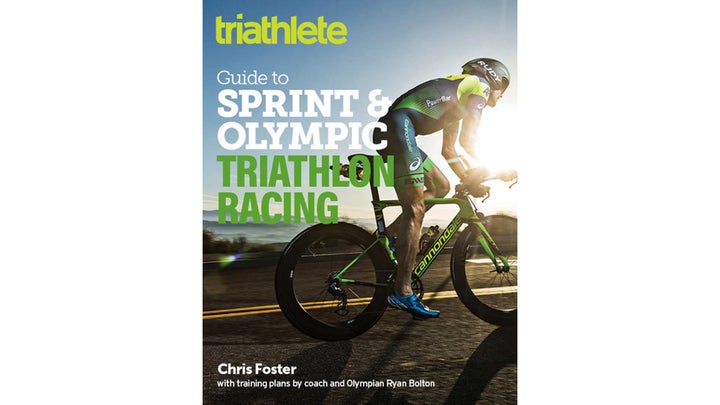 If you're thinking that your giftee will want to try their first short-course triathlon next year, this is a great way to drop the hint. If your giftee is an established triathlete, but maybe they've battled injury or burnout at long-course, the advanced-level plans in this book will show them the short-course light. It's also written by one of the most knowledgeable (and prolific and handsome) writers in the sport. Order any time on Amazon for instant delivery via Kindle/Kindle app.
Best Last-Minute Gifts For Triathletes: Trail Running Shoes
Hoka Zinal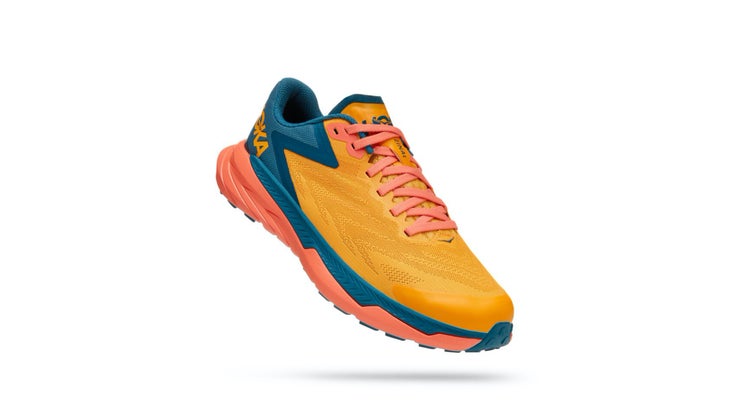 Whether your giftee is a trail runner, wants to be a trail runner, or likes to get his or her feet slightly dirty from time to time, the new Hoka Zinal is the Swiss Army knife of shoes. Chosen as our best trail shoe of 2021, the Zinal works well in nearly all trail conditions and still runs on the roads as if they were made specifically for the pavement. Testers loved the responsive midsole and low-key outsole that grips well in loose terrain without giant lugs. Choose expedited shipping by 12/21 to make it by Christmas Eve.
Best Last-Minute Gifts For Triathletes: Smartwatch
Coros Pace 2 Smartwatch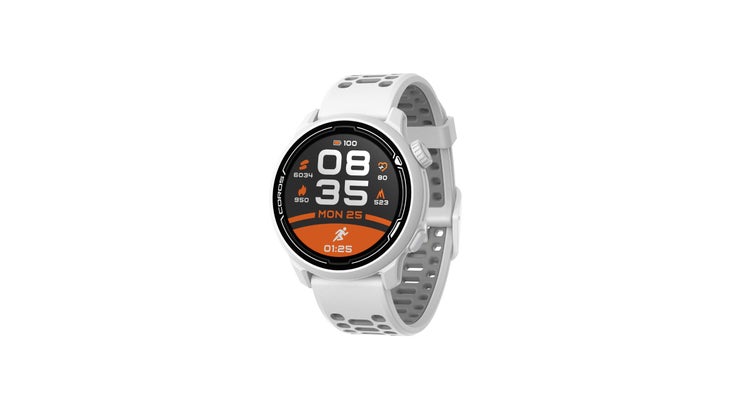 If your giftee is looking for a new smartwatch, it's tough to beat the bang-for-your-gift-giving buck of the Coros Pace 2. Boasting as many features as watches nearly twice the price (pool and open-water swimming, cycling, running with power, track mode, and triathlon mode), the Pace 2 is also the lightest watch available on the market. Its slim profile fits all wrists, and you can quickly navigate its easy-to-use (and crisp) screen with its rotating knob. This sleek and simple watch has quickly become an editor favorite over at the Triathlete offices, and if you order soon via Amazon Prime, you'll still get one on your recipient's wrist by Christmas.
Best Last-Minute Gifts For Triathletes: Running Jacket
Nathan Stealth Running Jacket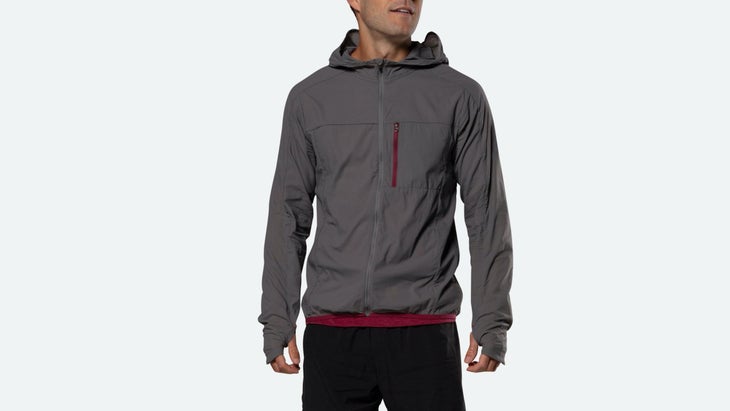 This has been one of our sleeper favorites this year because it's a simple, lightweight, quiet (yes, quiet), and packable jacket that works in more conditions than you can imagine. The unique soft fabric is both windproof and water-repellant but also packs into its own pocket and makes no noise as you run. Vents in the back ensure you don't overheat as conditions change and you warm up. We also appreciate details like thumb loops for sealing in warmth and a tiny hood for when conditions really go bad. Order by 12/22 with two-day shipping to receive it by Christmas Eve.
Best Last-Minute Gifts For Triathletes: Goggles
FORM Goggles
$240 for goggles + 12-month subscription, formswim.com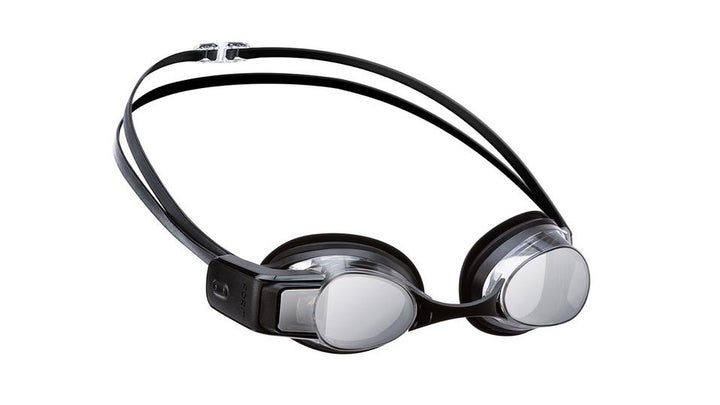 We've been touting how much of a game-changer these goggles can be for two years. If you haven't heard yet, FORM goggles give you a heads-up display inside the lenses with lots of important swim data. In the pool, you can see pace at each flip turn, time, stroke rate, even rest intervals if you input your workout in beforehand. In the open-water, you can pair these goggles with a compatible GPS smartwatch and know exactly how far and fast you're going in real time. It also now works in real time with certain heart-rate monitors. Buy before Dec. 20, and get it by Christmas Eve.
Best Last-Minute Gifts For Triathletes: Wetsuit
Synergy Volution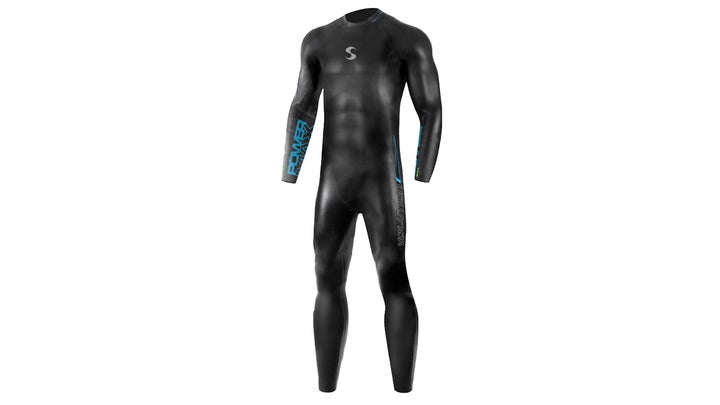 This is a wetsuit that scored high marks in the budget category in last year's wetsuit roundup—easy entry/exit, no chafing through the neck or arm area, and good feel for the water. If the triathlete in your life doesn't have a wetsuit, this is a great place to start, as it certainly won't break the bank, and you won't miss many features for a few seasons. If he or she has a wetsuit, then look into the sleeveless version as a great addition to their neoprene quiver. Order soon with Amazon Prime for delivery by Christmas Eve.