USAT Announces New Race at #LA2028 Olympic Venue
USAT plans to bring the excitement of Olympic triathlon to Long Beach nearly a decade before #LA2028.
Heading out the door? Read this article on the new Outside+ app available now on iOS devices for members! Download the app.
USAT plans to bring the excitement of Olympic triathlon to Long Beach nearly a decade before #LA2028.
If you're a triathlete, you'll be obsessing over the southern LA city of Long Beach in 2028. That's where the Olympic triathlon events will be held as part of the Los Angeles Summer Games–the first time triathlon has been contested as an Olympic event on U.S. soil. Ever. (History refresher: The last Summer Olympics in the U.S. were in Atlanta in 1996. Triathlon became an Olympic event in 2000, in Sydney, Australia.)
USA Triathlon and the City of Long Beach decided no one should have to wait an entire decade from now to start getting stoked on the Long Beach tri course. Today, they announced the Legacy Triathlon, a sprint-distance race for age-groupers that will be held annually in Long Beach beginning July 20, 2019. (Distances: 750-meter swim, 18.9-kilometer bike and 5-kilometer run.) In other words, starting next year and every year after that leading up to the LA Olympics, age-groupers will get a taste of the course Olympians will likely race in 2028.
"It's exciting to bring a high-level race back to the U.S.," said Olympian Ben Kanute at a press conference held this morning near the proposed course. "There's something very special about racing a high-level event on U.S. soil."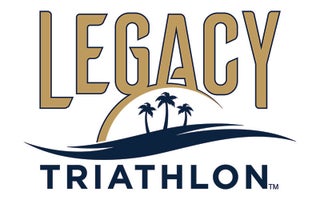 The plan is to start out as a grassroots event with 750 participants in 2019, then grow the event into a large multisport festival with open-water swimming and running races. In three years, USAT hopes to bring an ITU race into the mix so age-group racers and spectators alike can experience the pro action coming in 2028.
Long Beach is no stranger to triathlon. The city last held an ITU event in 2006 that served as the U.S. National Championship (Hunter Kemper and Sarah Haskins won). Looking even farther back, Long Beach hosted the second-ever U.S. Triathlon Series event in 1982. The Big Four raced that event (Dave Scott, Scott Molina, Scott Tinley and Mark Allen). So did Julie Moss and Kathleen McCarthy–only a few months after Moss' famous crawl to the finish line at the Feb. 1982 edition of Kona.
Long Beach is where the phrase "Cuisinart start" was coined, and it's where the first triathlon with more than 1000 participants took place.
For more info on the Legacy Triathlon, go here: Thelegacytriathlon.com
For more on the LA Olympics, go here: La2028.org