Make the Most of Your Airport Layovers
Some airports have turned into travel havens for athletes and the health-minded—you just have to know where to look.
Heading out the door? Read this article on the new Outside+ app available now on iOS devices for members! Download the app.
Here's how to make the most of your airport layovers:
Take a Nap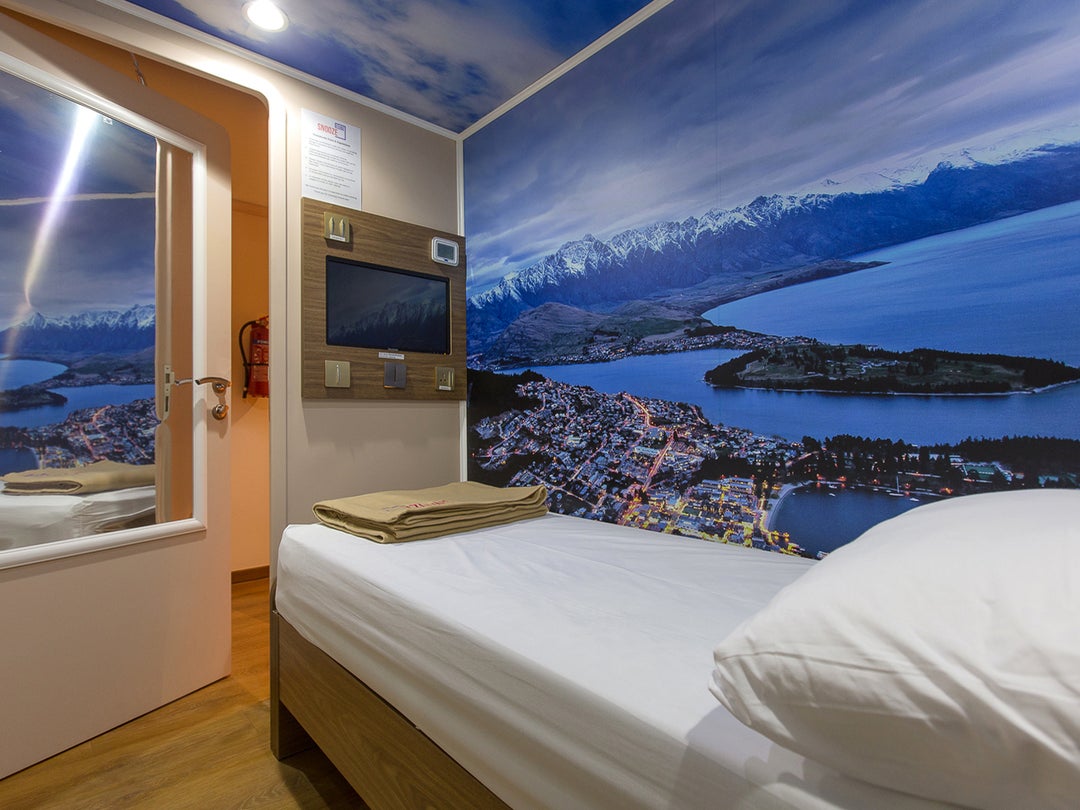 Sleeping at the airport has evolved since the days you spent curled up on the floor waiting out a layover. You can now take a nap in a pod, a bed, or even a room. Minute Suites in Atlanta, Dallas/Fort Worth, and Philadelphia airports let you use a mini-suite for a quick nap or to watch Net ix on their large-screen TVs. You can check in to a SnoozeCube in Dubai or a capsule hotel at Tokyo's Narita airport, where you can also take a shower to freshen up. If that all sounds too involved, then curl up in a GoSleep pod in Helsinki or Moscow, which are, well, pods for you to rest in the middle of the busy airport.
Get in a Workout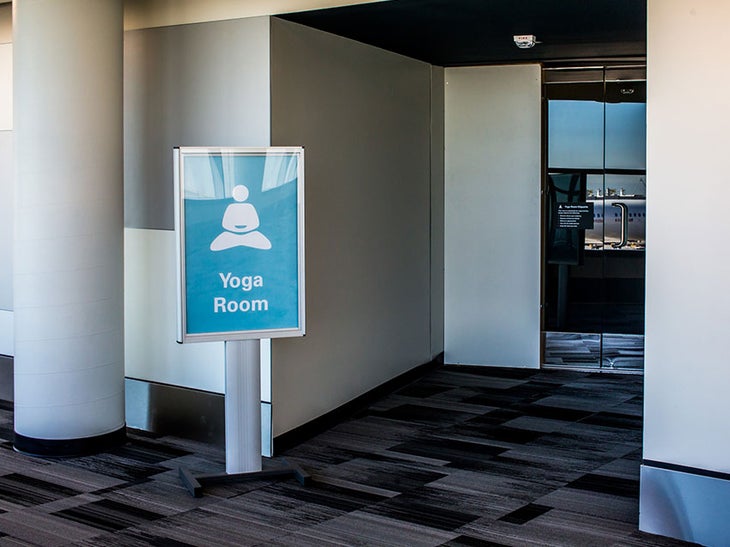 When San Francisco's SFO opened its yoga room in 2012 it was considered one of the first of its kind, but the idea was so popular it's spawned countless spin-offs and spas. Nowadays, you can break a full-on sweat and even grab a shower before getting on the plane. Your seatmates will thank you for sudsing up after you hit the gym at the Hilton Athletic Club, connected via a tunnel to O'Hare in Chicago. The Westin at the Detroit airport and the Fairmont at the Vancouver airport both o er day passes too, for you to run or lift or elliptical your travel woes away. But it's not just hotels with gyms. Roam Fitness opened its own in-airport exercise facilities (with showers) at BWI in Baltimore. Or try the airport fitness club in Zurich with its Turkish baths and personal trainers.
Bermudan pro triathlete Flora Duffy says she doesn't have much luck with airport gyms, but Dubai is a whole different story. "It costs about $15 to use but that is totally worth it," she says. "I always travel with gym clothes in my carry-on while going through Dubai International."
Go for a Swim or Ride a Bike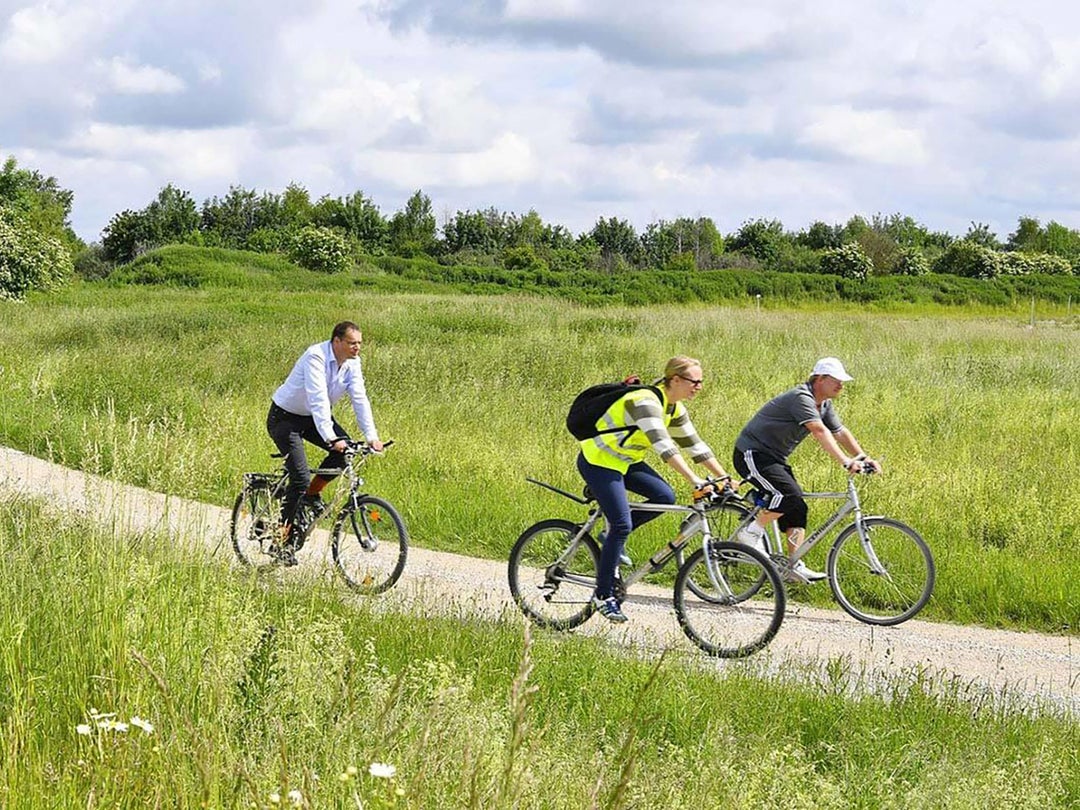 The hotel fitness center in Vancouver has a pool, as does the health club in the Dubai airport. You can make the most of your airport layover and swim as long as you want in the 25m pool at Doha's Hamad International Airport, or enjoy the jacuzzi on the rooftop pool in Singapore. And if you have enough time, you can leave the airport—on a bike: Munich's truly amazing airport rents out bikes to ride the 18km cycling path.
You Can Even Golf or Surf or Ice Skate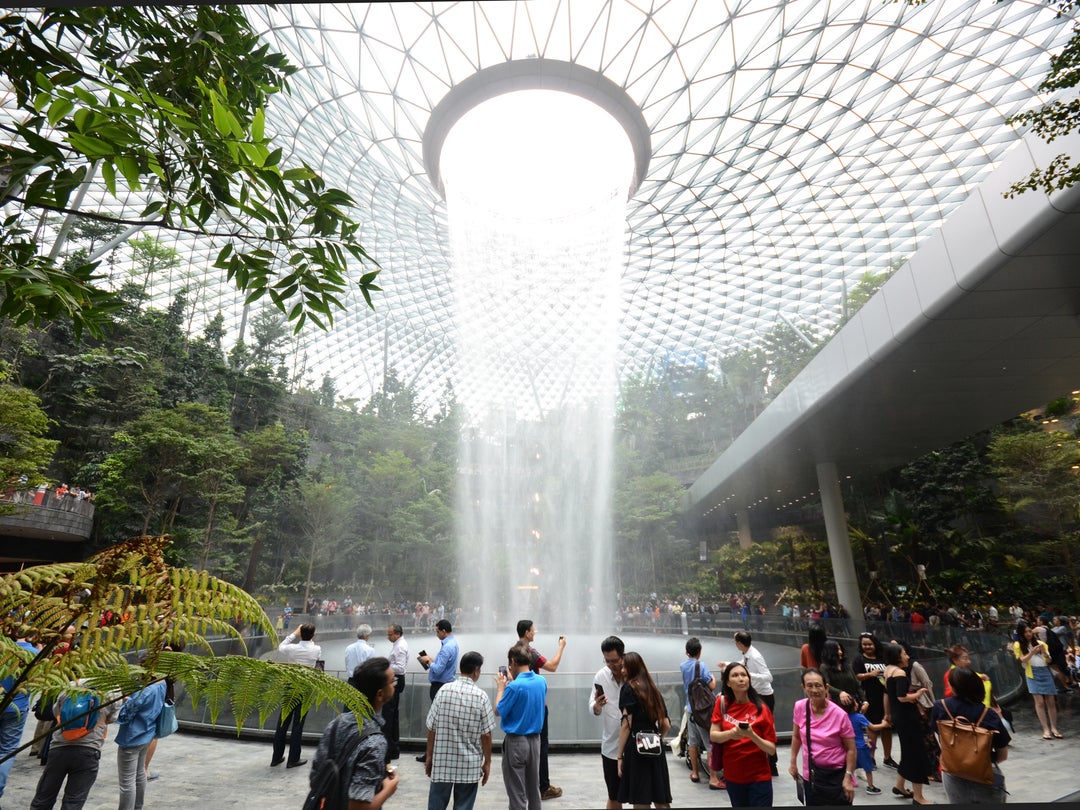 There's more to life than just swim/bike/run. Make the most of your airport layovers and play squash in Doha, or try the virtual golf course in Hong Kong. Ice skate in Denver during the holiday or at Seoul's Incheon airport anytime. Of course, Munich had to take it a step further, offering not just a skating rink in the winter, but a surf pool in the summer. Or just chill with a visit to the free movie theater and the peaceful butterfly garden at Singapore's Changi Airport (widely acknowledged as the best in the world), and then ride down the tallest airport slide in the world—which I bet you didn't even know was a thing.