Jordan Rapp Supports World Bicycle Relief At Ironman Arizona
Heading out the door? Read this article on the new Outside+ app available now on iOS devices for members! Download the app.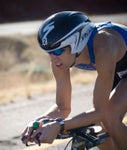 On November 22, 2009, Ironman Canada champ Jordan Rapp will be racing at Ironman Arizona in Tempe. In addition to training, Rapp has been using the weeks leading up to the race to bring attention to his World Bicycle Relief Challenge. To learn more about the challenge, see Rapp's note from the World Bicycle Relief website below.

Every day that I'm out training, I know I'm making a difference in my own chances for winning the race. I am fortunate enough to be able to "make my own luck." But, for many kids in Africa, that is not the case so I'm hoping that I can change their luck. What will this take? $15,000 and you can be a part of it through this special Rappstar Raffle. $15,000 will change an entire community's luck in rural Zambia by bringing bikes to 100 secondary school children who face extremely long commutes – some of them walking close to 4 hours just to reach school – and also provide the supplies and training of 2 new field mechanics to care for those bikes. Just think, in the same time you complete your marathon portion of the Ironman, these kids are just getting to school. But, unlike you and I, who have a place to rest our feet after the hard day, they'll have to do it all over again at the end of the day. So, why not take the step and provide a bike by joining World Bicycle Relief and my raffle and help give back through the power of bicycles.
Many of my sponsors have been very generous in providing prizes for a raffle that we will be doing starting the day after the Ironman. The raffle will be done electronically, so you don't have to be there. We will do the raffle on a roll-down system. So the first winner will get first pick of prizes, second place gets second choice, etc.
You can donate ANY amount, but ONLY donations of $134 (the cost of one bicycle) will get you a raffle "ticket." For every multiple of $134 that you donate, you get another entry into the raffle. $268 buys you two tickets, $402 buys you three, $536 buys you four, etc.
For my part, I will be donating 10% of my prize money from the race, rounded up to the nearest whole bicycle amount. For example, If I won, the prize money for that is $8,500. Ten percent of that is $850. $850 divided by $134 is 6.3, so in that case, I'd round up and donate seven bicycles – $938.
Here is the exact breakdown:
1st – $8500 -> 7 bicycles
2nd – $5500 -> 5 bicycles
3rd – $3500 -> 3 bicycles
4th – $2500 -> 2 bicycles
5th – $2000 -> 2 bicycles
6th – $1500 -> 2 bicycles
7th – $1000 -> 1 bicycle
8th – $500 -> 1 bicycle
To learn more about the prizes, as well as how to donate visit the World Bicycle Reliefe website here.