2023 PTO European Open Pro Preview
In a packed event with three Olympic gold medalists and some first-ever matchups in the men's race, and all of the top-10 ranked athletes in the women's race, we break down the 2023 PTO European Open.
Heading out the door? Read this article on the new Outside+ app available now on iOS devices for members! Download the app.
The 2023 PTO Tour starts on May 6th with the first European Open, offering a total prize purse of US$ 600,000 and $100,000 going to each winner. The PTO have teamed up with World Triathlon to hold the race in conjunction with World Triathlon Multisport Championship on the island of Ibiza, Spain.
The race distance will be the standard PTO Tour 100k—starting with a 2k swim in the Mediterranean that'll very likely wetsuit legal. From there, the 80k bike will consist of a short section through the town of Ibiza, followed by four loops on one of the main roads that includes a longer uphill and a short tunnel. The run will be five loops through the old town, finishing on one of the harbor piers. The weather is expected to be sunny with highs of around 80 degrees F – ideal temperatures for fast, exciting racing!
Read our expert race preview below, and scroll to the bottom for information on how to watch the 2023 PTO European Open.
RELATED: New 2023 PTO Rankings Revealed & Dissected
Section divider
PTO European Open Pro Preview: Men's Race
The Ibiza field has the gold medalists from the last four Olympics, and it'll mark the first time ever that Jan Frodeno, Alistair Brownlee, and Kristian Blummenfelt will be in the same race. For all three, it's also going to be their first race of the season, but there are also a lot of young, hungry athletes who'd like nothing better than to win a big event against the strongest competition.
Kristian Blummenfelt
29 years old, NOR
PTO #1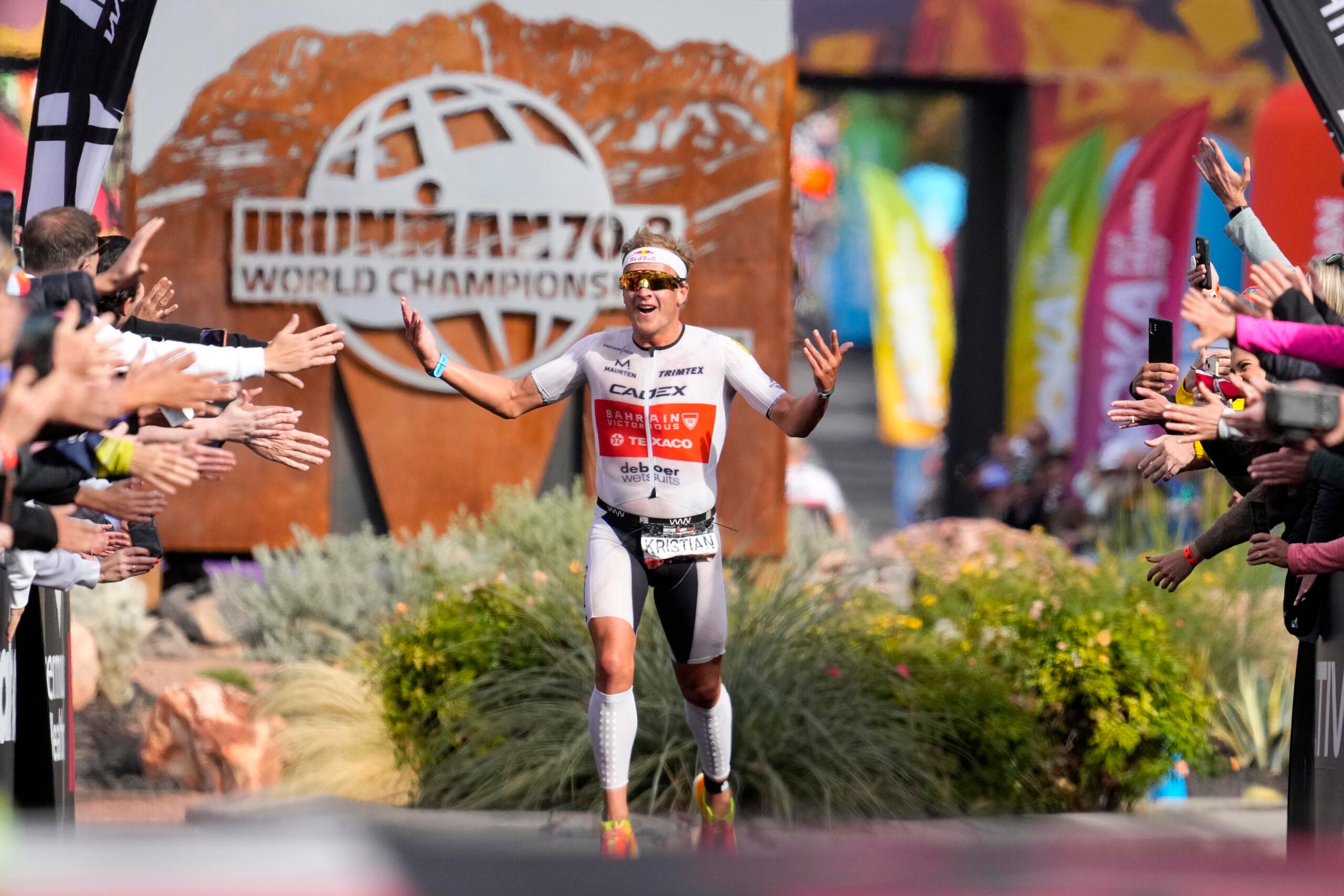 | | |
| --- | --- |
| Swim | ★★★ |
| Bike | ★★★★★ |
| Run | ★★★★★ |
| Overall | ★★★★★ |
| Winning Odds | 40% (3 to 2) |
After his Olympic gold medal in Tokyo 2021, Kristian also had great results in 2022 over longer distances. He won the May edition of the Ironman World Championships and the 70.3 World Championships in October—both of them in St. George, UT. But so far, he has not been able to win a PTO Tour event: He was leading the 2022 Canadian Open in Edmonton but then struggled with cramping issues and was beaten by his countryman Gustav Iden who is focusing on short-course this year and won't race in Ibiza.
Kristian is strong across all three legs, and his main weapon has been his mental toughness on the run, going harder than everyone else. He may lose some time in the swim, but he's always been able to quickly join the front group on the bike. Is he going to outrun the rest of the field again?
Alistair Brownlee
35 years old, GBR
PTO #39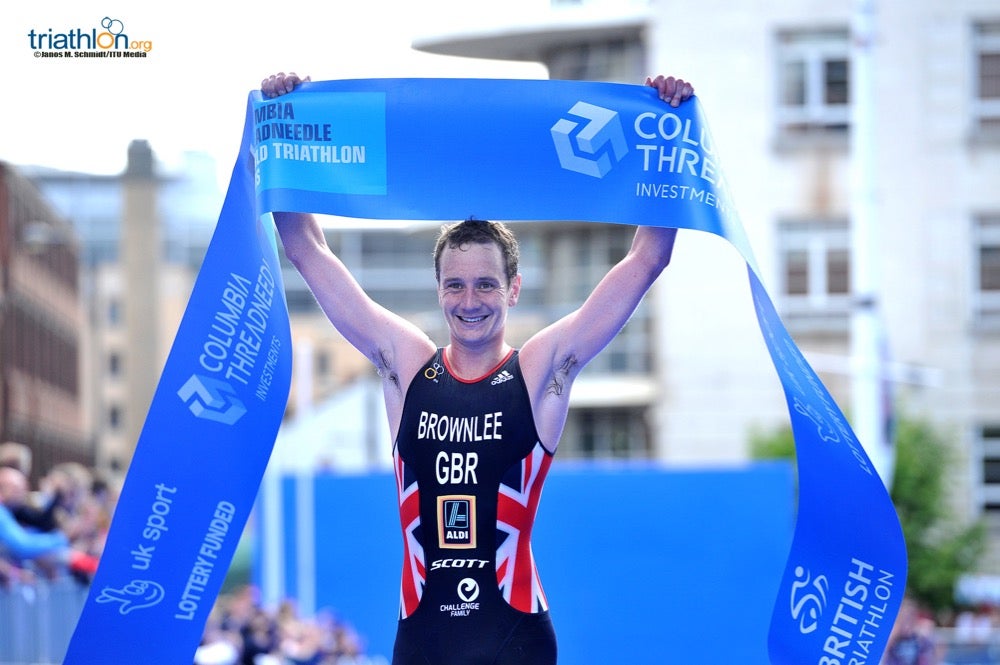 | | |
| --- | --- |
| Swim | ★★★★★ |
| Bike | ★★★★ |
| Run | ★★★ |
| Overall | ★★★★ |
| Winning Odds | 5% (20 to 1) |
After his second Olympic gold medal in Rio 2016, Alistair has tackled longer races but with mixed results. Take 2022: He has set a new British Ironman record with a 7:38 in Sweden and was leading the Canadian Open early in the run – only to finish 24th when stomach issues slowed him down. Injuries kept him from starting any other of the big 2022 events, and rumors about his form fluctuate between "career-ending injury" and "fittest ever" within just a few days.
In short-course racing, Alistair was one of the most aggressive racers in the field, always pushing the pace from the start. He has been racing a bit more strategically in the longer races, but you can expect to see him in the front group in the swim and on the bike. Can he pull through on the run as well and finally take a big win on the 100k distance?
Jan Frodeno
41 years old, GER
PTO Unranked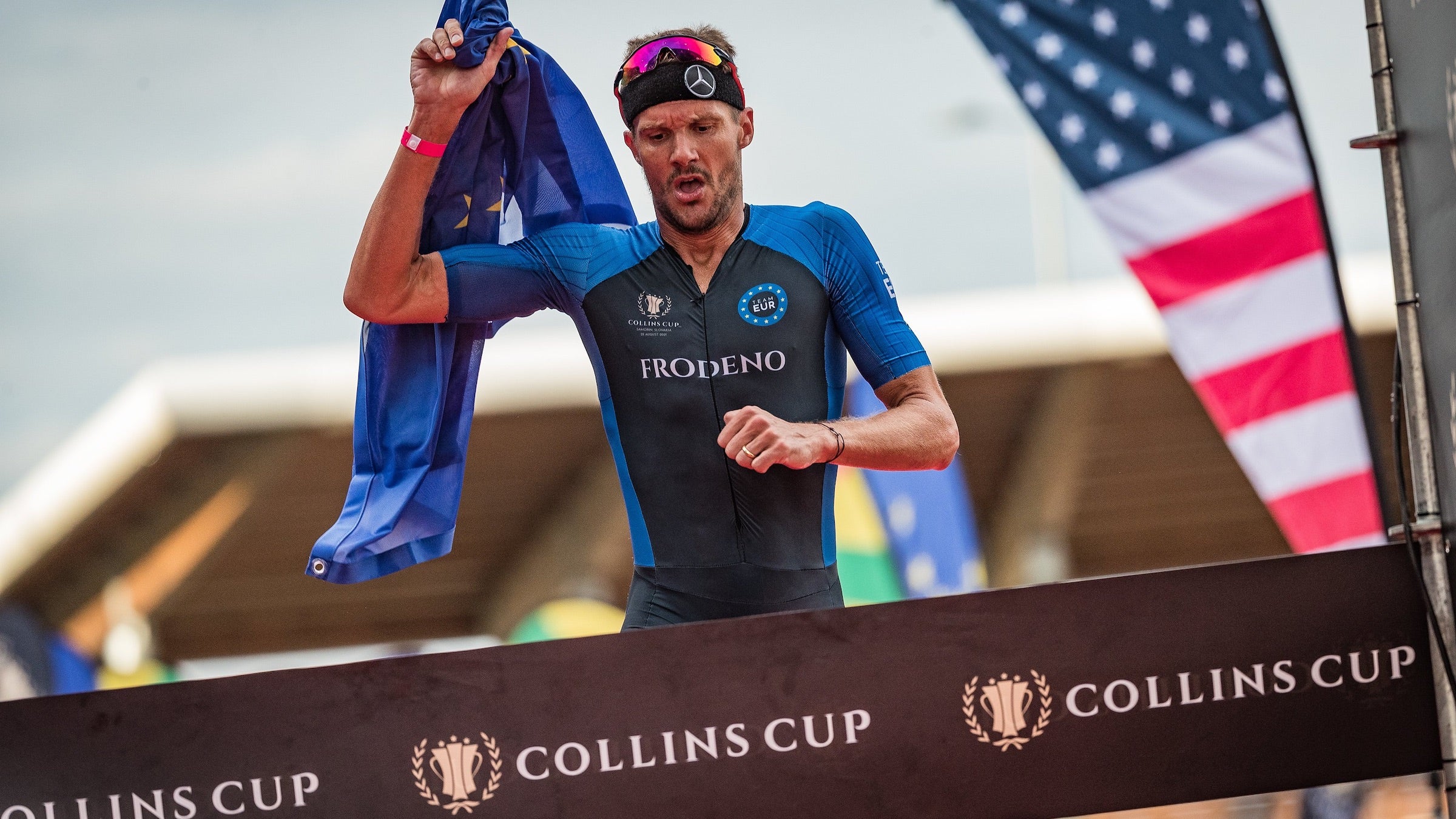 | | |
| --- | --- |
| Swim | ★★★★ |
| Bike | ★★★★ |
| Run | ★★★★★ |
| Overall | ★★★★★ |
| Winning Odds | 10% (9 to 1) |
Jan is often considered the triathlon GOAT, but his last finish is almost two years ago, and all he has been able to achieve in 2022 was a DNF at Challenge Roth. As the oldest racer in the field, will he be able to beat athletes almost half his age? (The youngest starter is Youri Keulen at 24 years.) 2023 is going to be the last pro season for Jan – but he's still as focused on winning as earlier in his career.
In his best days, Jan was one of the strongest athletes in all three legs, and you never knew when he'd attack and try to gap the field. As he's never raced Kristian, the tactical games on the swim and bike will be interesting – how much pressure is Jan going to put on Kristian (maybe teaming up with rumored "frenemy" Alistair) or will he be content just to ride with the lead group? At 70.3 Worlds in South Africa he has shown he can battle with the best – he was able to win a run duel against Ali and Javier Gomez. But that was in 2018, almost five years ago – how fast can Jan run at 41 years of age and almost two years of no racing?
Wildcard 1: Magnus Ditlev
25 years old, DEN
PTO #3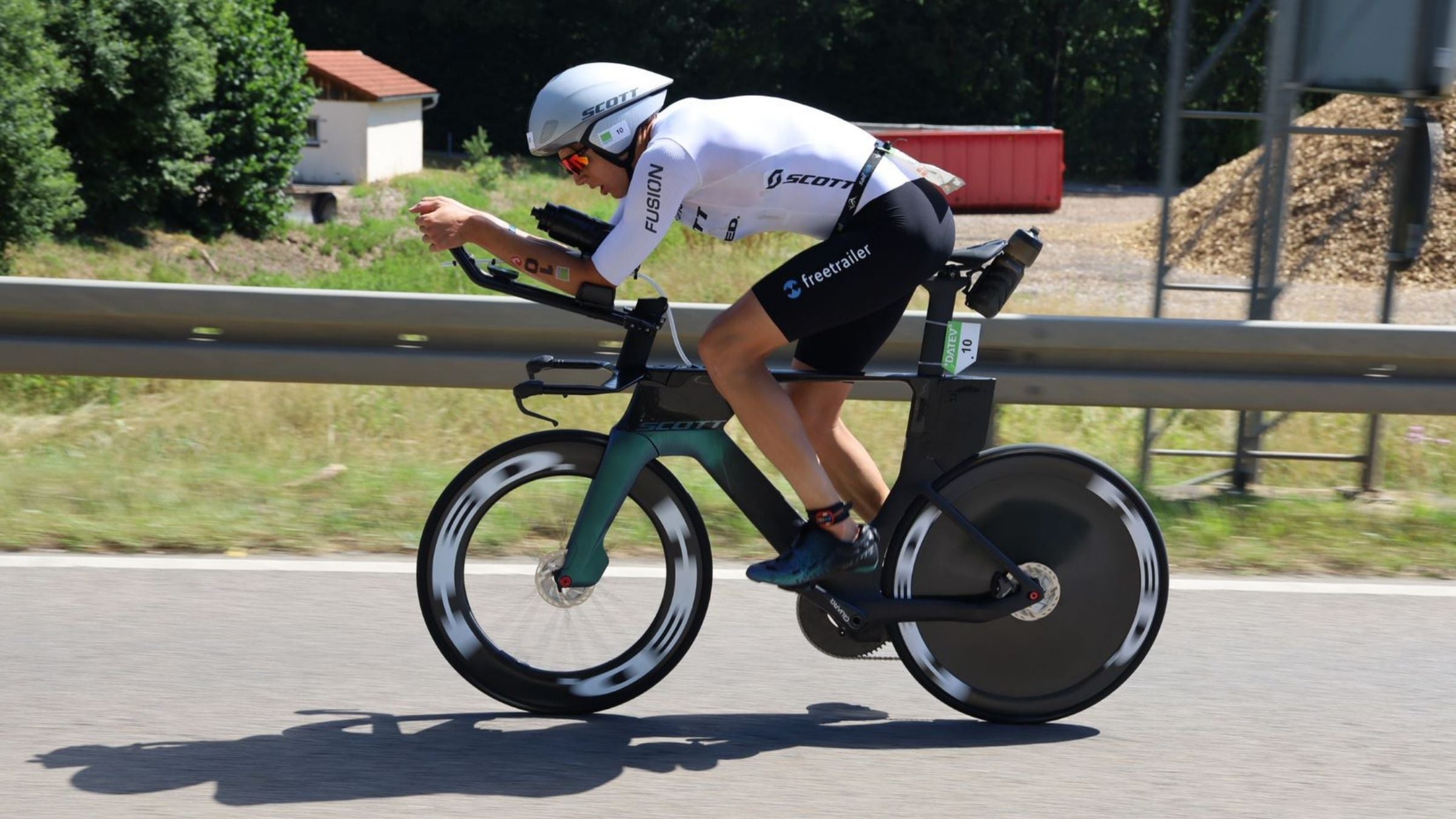 | | |
| --- | --- |
| Swim | ★★ |
| Bike | ★★★★★ |
| Run | ★★★★ |
| Overall | ★★★★ |
The Danish bike phenom has been one of the most consistent racers in 2022: Second in his Ironman debut in Texas, winner at Challenge Roth, second at the PTO U.S. Open, eighth in Kona (after a much-discussed bike penalty), and third at 70.3 Worlds. Will he start his 2023 season with a win in what promises to be one of the strongest fields of the year?
Wildcard 2: Jason West
29 years old, USA
PTO #18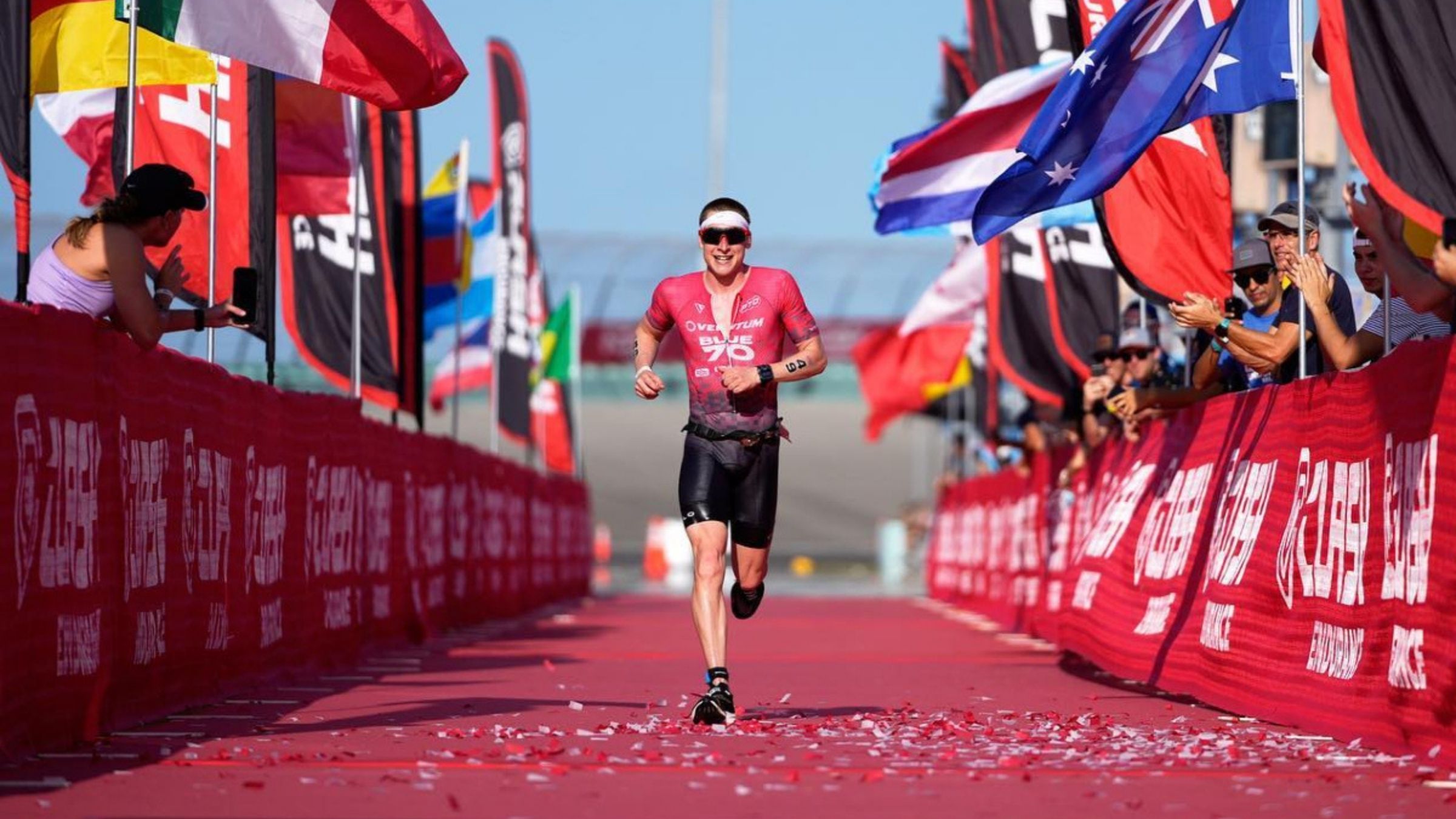 | | |
| --- | --- |
| Swim | ★★ |
| Bike | ★★ |
| Run | ★★★★★ |
| Overall | ★★★ |
Jason has had a great start to the 2023 season with a win at Challenge Miami and a second place at 70.3 Oceanside, both times capitalizing on his strong run. The main challenge for him will be not to lose too much time in the first two legs – in Oceanside he was four minutes behind the leaders.
For a podium finish in Ibiza, he probably needs to be a bit closer. Can he post another fastest run leg against the running firepower in Ibiza, and what will that mean in the end?
Also look for…
The fun part of the Ibiza field is the sheer number of athletes who would be solid podium candidates in almost any other race. Some of the "young guns" such as Frederik Funk (GER, 25 years old) or Daniel Baekkegard (DEN, 26 years old) want to show that they can race (and win) against the best.
Others such as Ben Kanute (USA, 30 years old) or Aaron Royle (AUS, 33 years old) have more experience in big races – and a win in Ibiza would prove that they are at the top of the middle-distance game. Who is going to become the inaugural winner of the PTO European Open?
Section divider
PTO European Open pro preview: Women's Race
The women's start list is an amazing collection of the best middle- and long-distance triathletes. All of the Top 10-ranked women are on the start list for Ibiza – hopefully all of them will show up healthy and fit to race.
Ashleigh Gentle
32 years old, AUS
PTO #1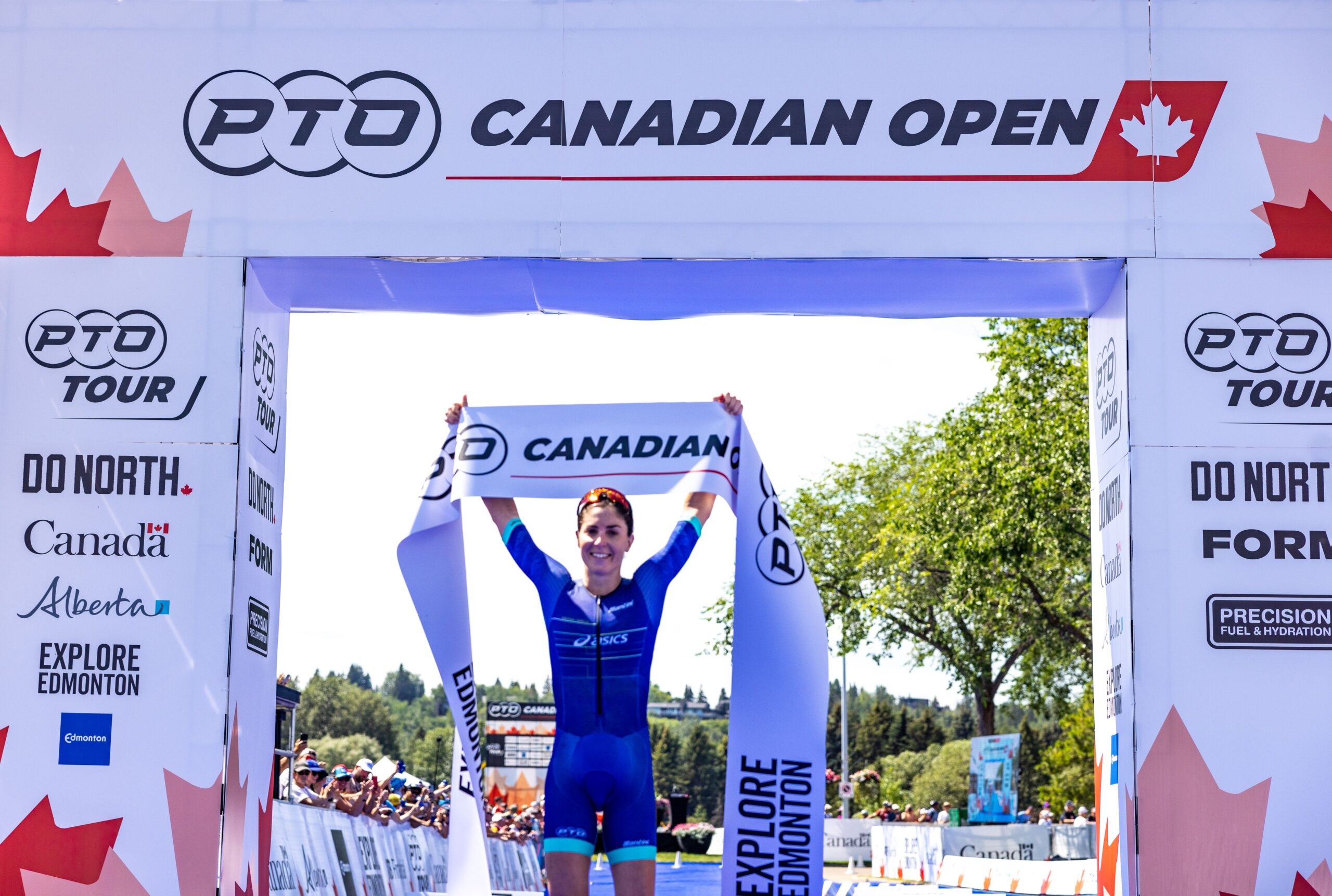 | | |
| --- | --- |
| Swim | ★★★★ |
| Bike | ★★★★ |
| Run | ★★★★★ |
| Overall | ★★★★★ |
| Winning Odds | 30% (2 to 1) |
Ashleigh moved to middle-distance racing at the start of 2022 and has been very impressive throughout the season, claiming wins at both 2022 PTO Tour events and in her Collins Cup match.
Ashleigh is swimming and biking just a bit behind the leaders, but she has been dominating on the run—running more than four minutes into anyone who reached T2 before her. If she can race 2023 with the same run speed, she "only" has to manage the gap on the swim and bike. But with the swim and bike firepower in the field and not knowing if her run legs made the long trip from Australia to Europe, this is anything but easy. Can she remain unbeaten on the 100k distance?
Lucy Charles-Barclay
29 years old, GBR
PTO #2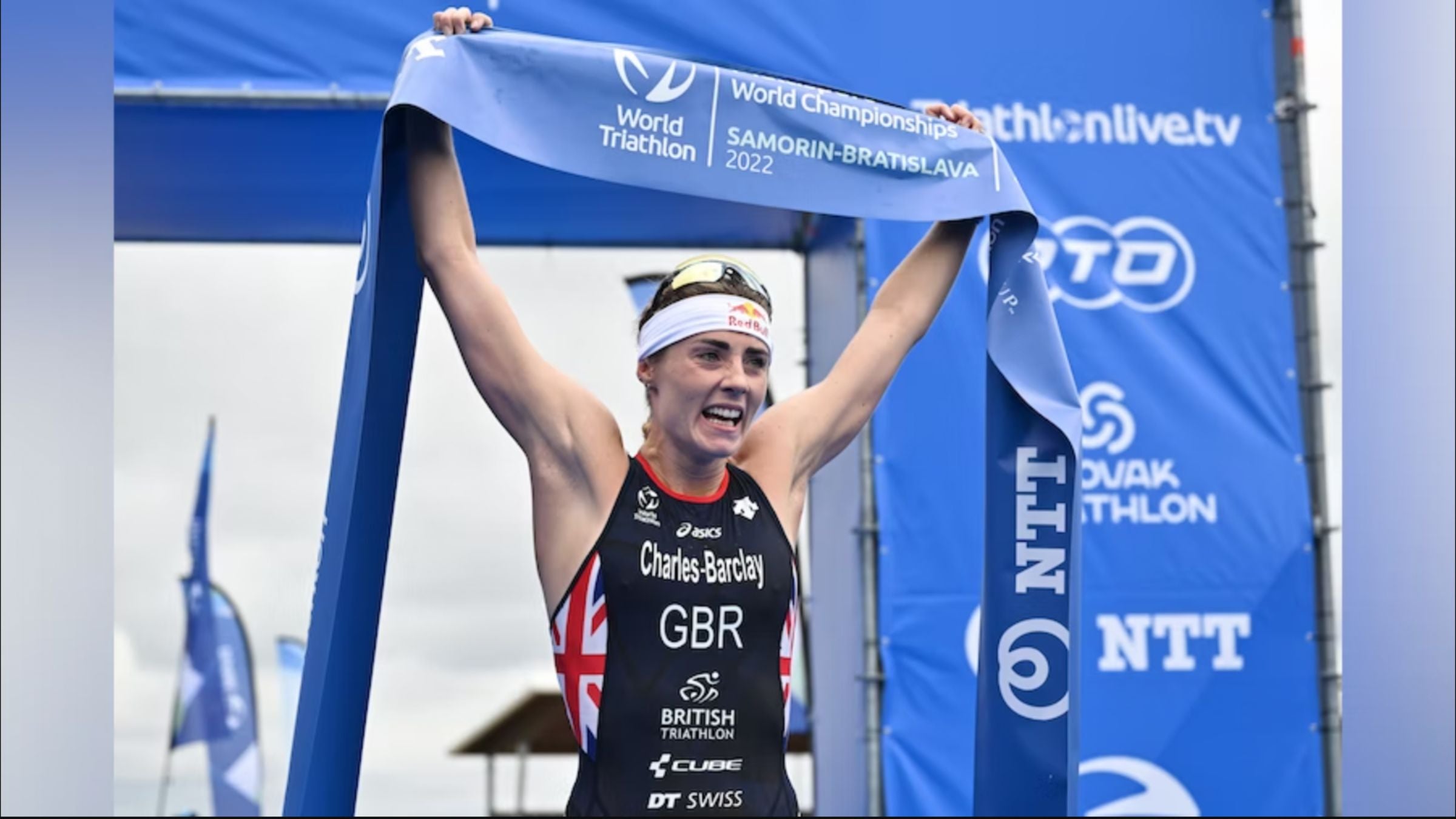 | | |
| --- | --- |
| Swim | ★★★★★ |
| Bike | ★★★★ |
| Run | ★★★★ |
| Overall | ★★★★★ |
| Winning Odds | 15% (5 to 1) |
When Lucy is racing, it's easy to predict the first part of the race: She will lead out of the swim as in all events longer than Olympic Distance. With her dominating win at 70.3 Worlds in 2021, she has shown that she has developed her bike and run to lead for the rest of the race. Even after the start of her 2022 season was delayed because of an injury, she was still able to finish the year as number two in the PTO Rankings.
Lucy has a lot of second places in her career, and it seems that there is always someone else who has a special day to be able to catch her, such as Anne Haug in Kona 2019 or Chelsea Sodaro in Kona 2022. Will 2023 be Lucy's year, starting with a win in Ibiza?
Daniela Ryf
35 years old, SUI
PTO #4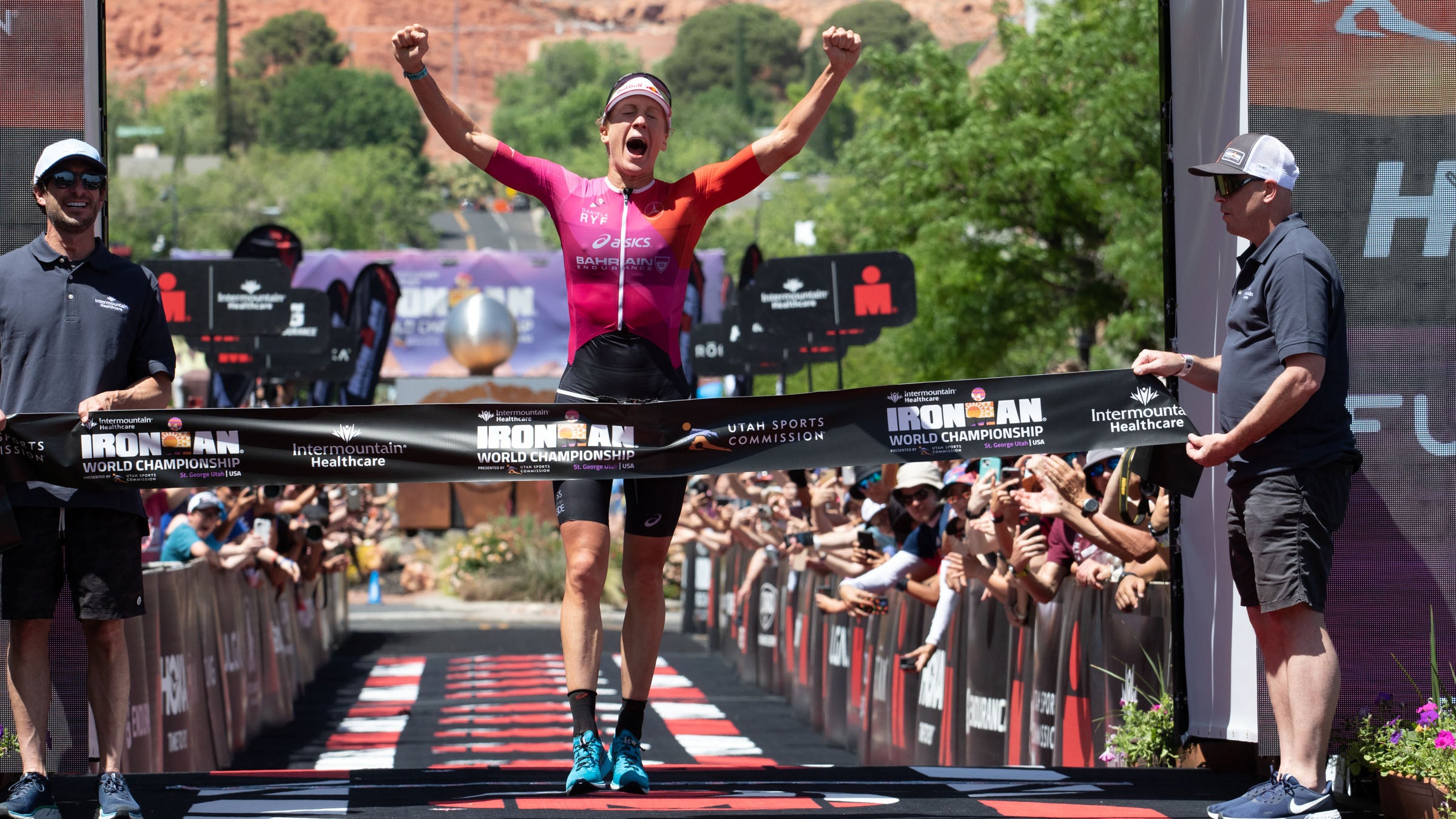 | | |
| --- | --- |
| Swim | ★★★ |
| Bike | ★★★★★ |
| Run | ★★★ |
| Overall | ★★★★★ |
| Winning Odds | 20% (4 to 1) |
Daniela was the dominating female triathlete of the second half of the 2010s, winning Kona from 2015 to 2018 and other big races mainly on the basis of her amazing bike strength. Since about Kona 2019 she's been a bit more hit-and-miss. She was able to win big events such as Ironman Worlds in St. George 2022 but then also had results that are not quite what she was used to, such as 11th place at 70.3 Worlds 2021 or eighth in Kona 2022.
Ibiza will be her first race of the new season, and we'll have to see how effectively she's been able to train over the winter. Will we see another dominating win by Daniela if her T2 lead is too big even for the strong runners?
Wildcard 1: Tamara Jewett
32 years old, CAN
PTO #15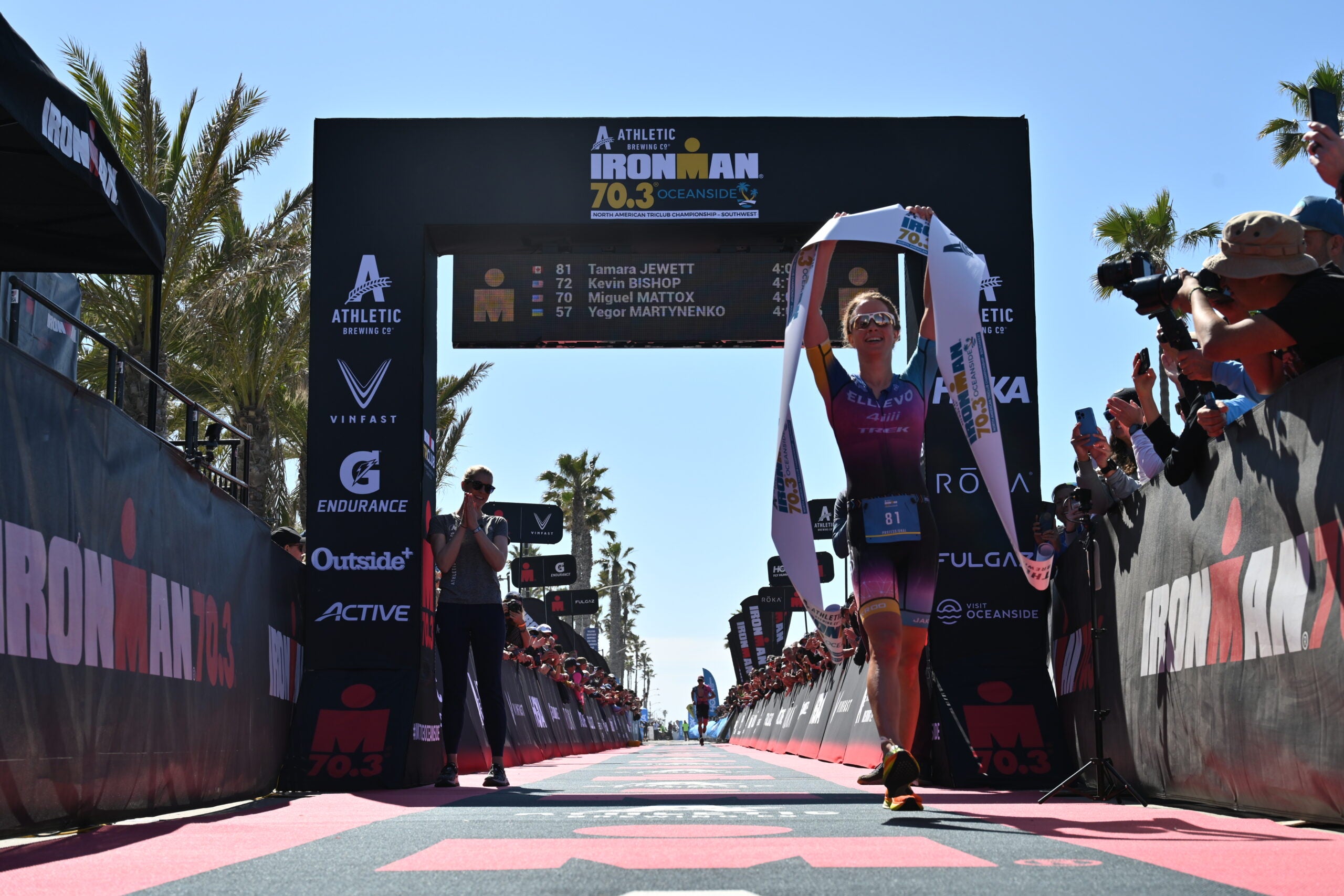 | | |
| --- | --- |
| Swim | ★★ |
| Bike | ★★★ |
| Run | ★★★★★ |
| Overall | ★★★ |
Since focusing on triathlon, Tamara has been one of the fastest runners in our sport. Over the winter she also seems to have picked up swimming and biking – at Oceanside she was able to stay with athletes who used to dominate her in the first two legs. She even overcame a 30-second penalty to win the race with her trademark run. Can she repeat that performance in the deeper field in Ibiza?
Wildcard 2: Chelsea Sodaro
33 years old, USA
PTO #6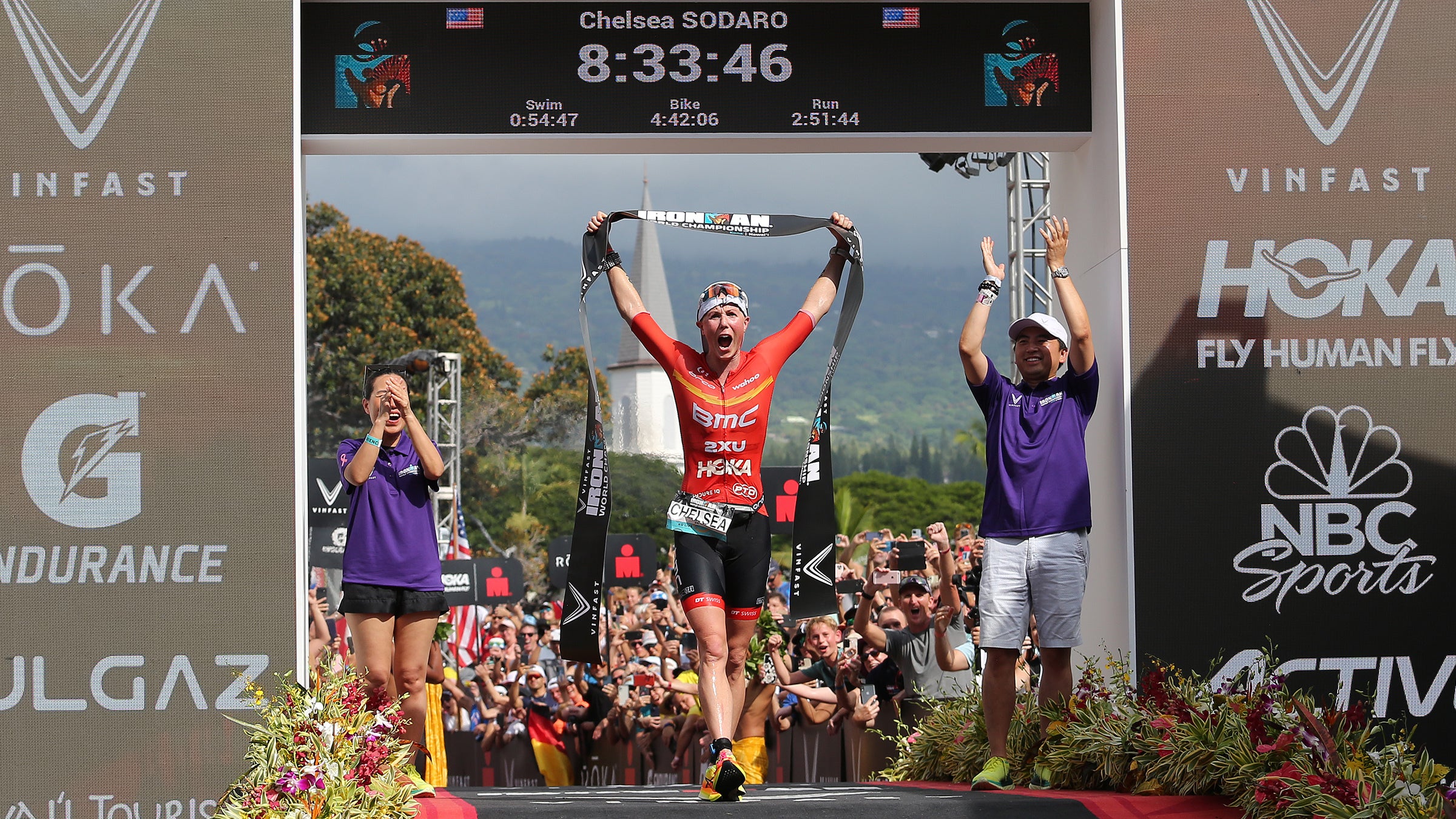 | | |
| --- | --- |
| Swim | ★★★ |
| Bike | ★★★★ |
| Run | ★★★★ |
| Overall | ★★★★ |
On October 6th, 2022, Chelsea became the first American winner of the Ironman Hawaii in twenty years. She continues to impress in 2023, starting with a second place at 70.3 Oceanside. After her third place at the Canadian Open in 2022, she will be looking for another 100k podium in Ibiza.
Her swim, bike and run may not be quite at the same level as Lucy's, Daniela's, or Ashleigh's, but as in Kona she might be the best all-around triathlete in the field. It wouldn't be a surprise if she claims her second 2023 podium in Ibiza.
Also look for…
Unfortunately, there is not enough space for a detailed look at all of the top 10-ranked women racing in Ibiza, but it wouldn't be a surprise for any of these amazing athletes to show up on the podium or maybe even win the race.
So make sure to follow Paula Findlay (CAN, PTO #3), Anne Haug (GER, #5), Laura Philipp (GER, #7), Holly Lawrence (GBR, #9), and Emma Pallant-Browne (GBR, #10) in the broadcast or in the PTO Tracker. There's also a chance that IM Texas winner Kat Matthews (GBR, #9) might race the PTO European Open. It's only May, yet it already seems unlikely that there's going to be a stronger field this year at this distance.
Section divider
How to watch the PTO European Open livestream
The PTO European Open races will take place on Saturday, May 6, with the men starting at 8:15 a.m. local time (CET) – Stateside, that's 2:15 a.m. Saturday Eastern/11:15 p.m. Friday Pacific. The women will start at 9:45 a.m. CET (3:45 a.m. Eastern/12:45 a.m. Pacific). Both races will be broadcast live starting at 8:00 CET. In Europe, you can catch the PTO European Open livestream on Eurosport 2, while international viewers (including the United States) can watch the free PTO European Open livestream on PTO+.
ABOUT THE AUTHOR: Thorsten Radde runs Trirating.com and is one of the top experts in the sport for analyzing triathlon finishes and results.