2023 70.3 World Championships Women's Preview
With a super deep field and packed recent race schedules for the favorites, our guide breaks down the Lahti course, predicts how the race could play out, and looks at who has raced what and when.
Photo: Professional Triathletes Organization, Patrick McDermott, Jan Jetfleisch, Alexander Scheuber/Getty Images
Heading out the door? Read this article on the new Outside+ app available now on iOS devices for members! Download the app.
It's late August, and we have officially entered the Ironman World Championship part of the 2023 season. This year, the 70.3 World Championships will be held in Lahti, Finland, with women on Saturday, August 26 and men on Sunday, August 27.
Lahti is located about 60 miles north of Finland's capital, Helsinki. At 61 degrees north, it will be the northernmost location of 70.3 Worlds so far – roughly the same latitude as Anchorage, Alaska. That said, it's unlikely that the weather will play a major role: The forecast is mild, with temperatures around 60 degrees F, not too much wind, and a chance for light rain.
The race will be livestreamed exclusively on Outside Watch. For details: How to Watch the Free Ironman 70.3 World Championship Livestream
How the 2023 70.3 Ironman World Championship Women's Pro Race Might Unfold
Swim
The 1.2-mile swim begins in Teivaa Harbor with a dive start. Three turn buoys create four roughly equal segments in Lake Vesijärvi.
As in almost any field, there's going to be a swim specialist who has to play her cards early in the race. For Lahti, the likely T1 leader will be British athlete Lucy Buckingham, who has had a late start to this season after an injury but has since been leading the swim in all of her 2023 races. After Buckingham, we should be looking for Taylor Knibb – can she already build a gap to her strongest competitors?
Behind these two, you can expect gaps of one to one-and-a-half minutes for Holly Lawrence, Daniela Ryf, and Paula Findlay. Emma Pallant-Browne and Laura Philipp could be another minute behind these chasers, but it's also possible that they can find a faster group to limit losses up front.
Bike
The 56-mile bike course will be one long loop through the Finnish countryside. It's mostly flat with only one steep climb close to T2, but rolling hills create an official elevation change of 1360 ft. (For reference, last year's course in St. George had more than twice that amount.)
The bike will be where we can expect Taylor Knibb to shine and build a solid gap to her chasers – by T2 she could easily be four minutes ahead of the rest of the field. If she already has a gap to the other contenders in T1, I can't see anyone even trying to go with her. However, the favorites could still be together after the swim, and Daniela Ryf may want to test her bike legs by trying to ride with Knibb.
Among the other contenders, Paula Findlay should be the next best rider in the field. How much time will she lose to the front, and who will try to ride with her? Other strong riders include Laura Philipp and Kat Matthews—if they don't lose too much time in the swim, they might ride up to Findlay which would put them in a great position for the run.
Run
The Lahti run consists of two loops, starting with a "fast lap" in the Lahti stadium under the ski jumps followed by a gradual uphill. Each loop ends with a few twists and turns along the lake and harbor.
If history is any indicator by T2, Knibb should have built a sizable gap to the rest of the field, and her recent runs have been strong enough that it'll be hard for others to take much time out of her. Will there still be someone close enough to challenge her for the title?
The race for the podium spots should be much closer: If all three are racing well, it could come down to the final kilometers between Ryf, Findlay, and Philipp. They could conceivably stay within 90 seconds of each other all day, and with their slightly different strengths it should be very interesting to follow them throughout the race—especially on the run.
If Emma Pallant-Browne has a good swim and bike, her run strength might be the wildcard in the podium race. When she finished third at last year's 70.3 Worlds, only Canadian Tamara Jewett had a better run split. In big races, Jewett has often fallen behind on the bike, but if she can stay within four minutes of the podium spots in T2, she could make the run even more interesting.
2023 70.3 World Championships: The Women's Contenders
In looking at the contenders for the women's event, we break down not only who has had a good season overall and their historic strengths in each leg, but also uniquely when they've raced last. More than a few of the top contenders have had a very very busy August, so fans should keep in mind who is fresh, who (could be) overraced, and who might still be shaking off the championship-season cobwebs.
Section divider
Taylor Knibb
25 years old, USA
Bib #1
Swim
★★★★★
Bike
★★★★★
Run
★★★★
Overall
★★★★★
Winning odds
50% (1 to 1)
70.3 Worlds 2022
Winner (4:03:19)
Last races
Aug. 17, Paris Test Event (5th, qualified for U.S. Olympic Team)
Aug. 20, Paris Test Event Mixed Relay (9th)
Kona 2023
Qualified (as 70.3 world champion)
Can you name the last race long-distance race that Taylor Knibb has not won? You'd have to go back all the way to September 2022 when she was second at the PTO U.S. Open in Dallas to Ashleigh Gentle (who decided not to race in Lahti). Since then she has won all her forays into longer events.
Most notably, she is the reigning 70.3 world champion after winning in late October 2022 in St. George. She also won her re-match with Ashleigh Gentle at the 2023 PTO U.S. Open. Even if she has focused on short-course racing (most recently qualifying for the U.S. Olympic Team last weekend) Knibb is the clear favorite to defend her 70.3 World title in Lahti.
As a strong swimmer, Knibb should come out close to the front of the pack, possibly already gapping the other favorites. Her strength is the bike leg, and as in St. George you can expect her to power away from the field. Unless Daniela Ryf has another exceptional day, the question for Knibb will be how big the gap in T2 is going to be. This year, she has also run very well, and no one has been able to put more than two minutes into in 2023.
So far, Daniela Ryf (five titles between 2014 and 2019) and Melissa Hauschildt (wins in 2011 and 2013) are the only women with multiple 70.3 world titles. Will Taylor Knibb join that exclusive club?
Section divider
Paula Findlay
34 years old, Canada
Bib #2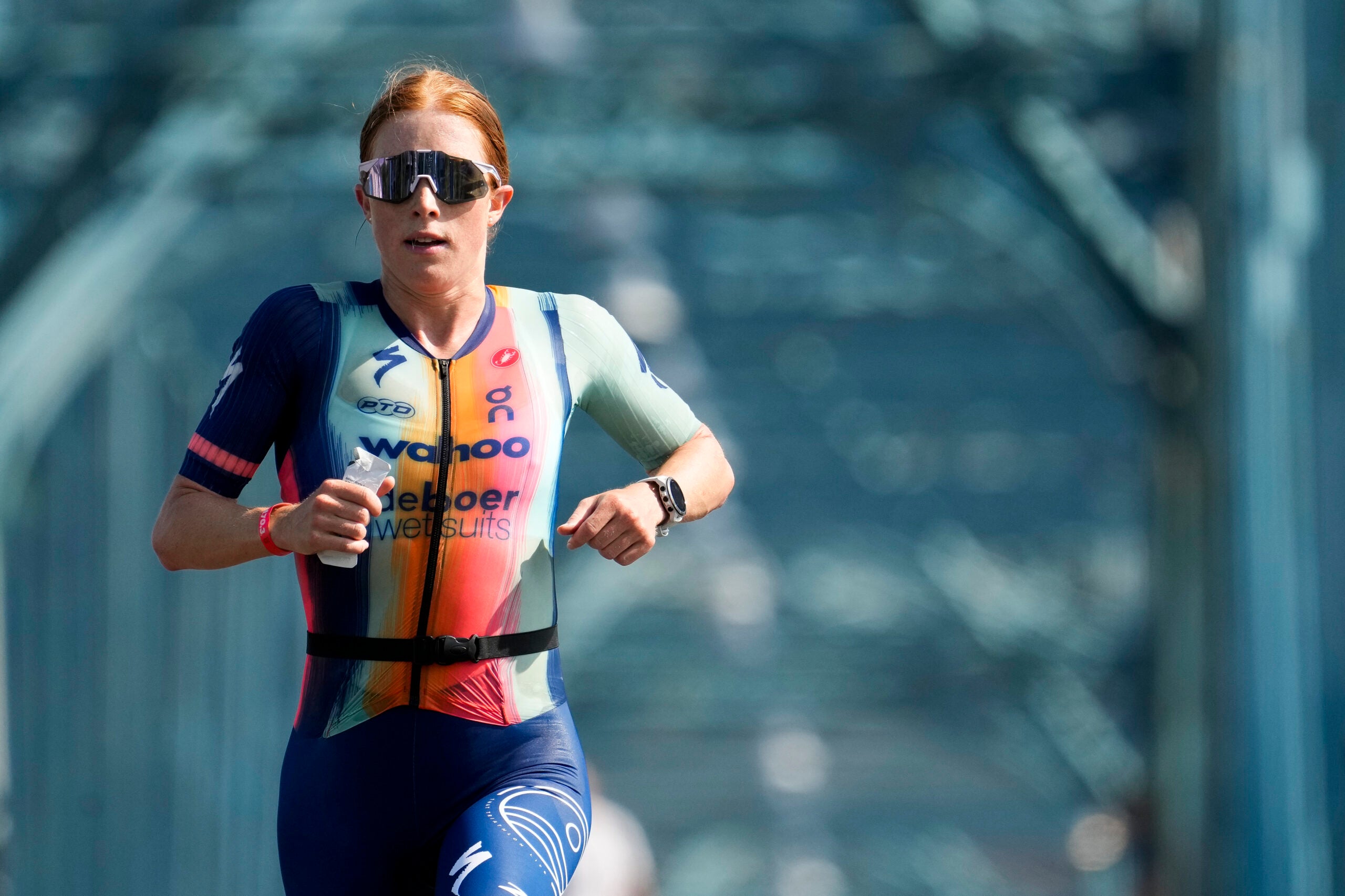 Swim
★★★★
Bike
★★★★
Run
★★★
Overall
★★★★
Winning odds
10% (9 to 1)
70.3 Worlds 2022
2nd (4:08:56)
Last races
Aug. 5, PTO U.S. Open (3rd)
Aug. 10, UCI Time Trial World Championship (25th)
Kona 2023
Not qualified
Paula Findlay continues to be one of the most consistent 70.3 triathletes, almost always finishing on the podium. She was second at 70.3 Worlds in 2022, and since then she has won 70.3s in Indian Wells and Chattanooga, as well as a third-place at the PTO U.S. Open in Milwaukee. This season, she's mixing things up a bit: She won the Canadian Time Trial Championships for the second year in a row and also represented her home country at cycling World Championships.
Similar to Knibb, Findlay's most recent event was in Europe, and both should be well adjusted to the time zone after racing in Milwaukee. Will an extra week of rest make a difference for the Lahti race? Let's see where things are for Findlay after the first hour of the race: It would be great if she can stay close to Knibb in the swim (they were 35 seconds apart in Milwaukee). On paper, Findlay is the third-best on the bike in the deep Lahti field. Will she be riding on her own in second or third place (possibly behind Knibb and Ryf), or will she be in a group? Will someone share the load in pushing the pace or will others just try to hang on to Findlay? How much time will she lose to Knibb on the bike?
Findlay is probably going to be second or third in T2, and she's an excellent runner, too. Knibb might be too far off the front, but then Findlay and a few other contenders could be quite close late in the half marathon. We may see a run duel for the podium spots in the last mile or two. Findlay could fight to repeat her second place from last year – or even finish one step higher.
Section divider
Daniela Ryf
36 years old, Switzerland
Bib #4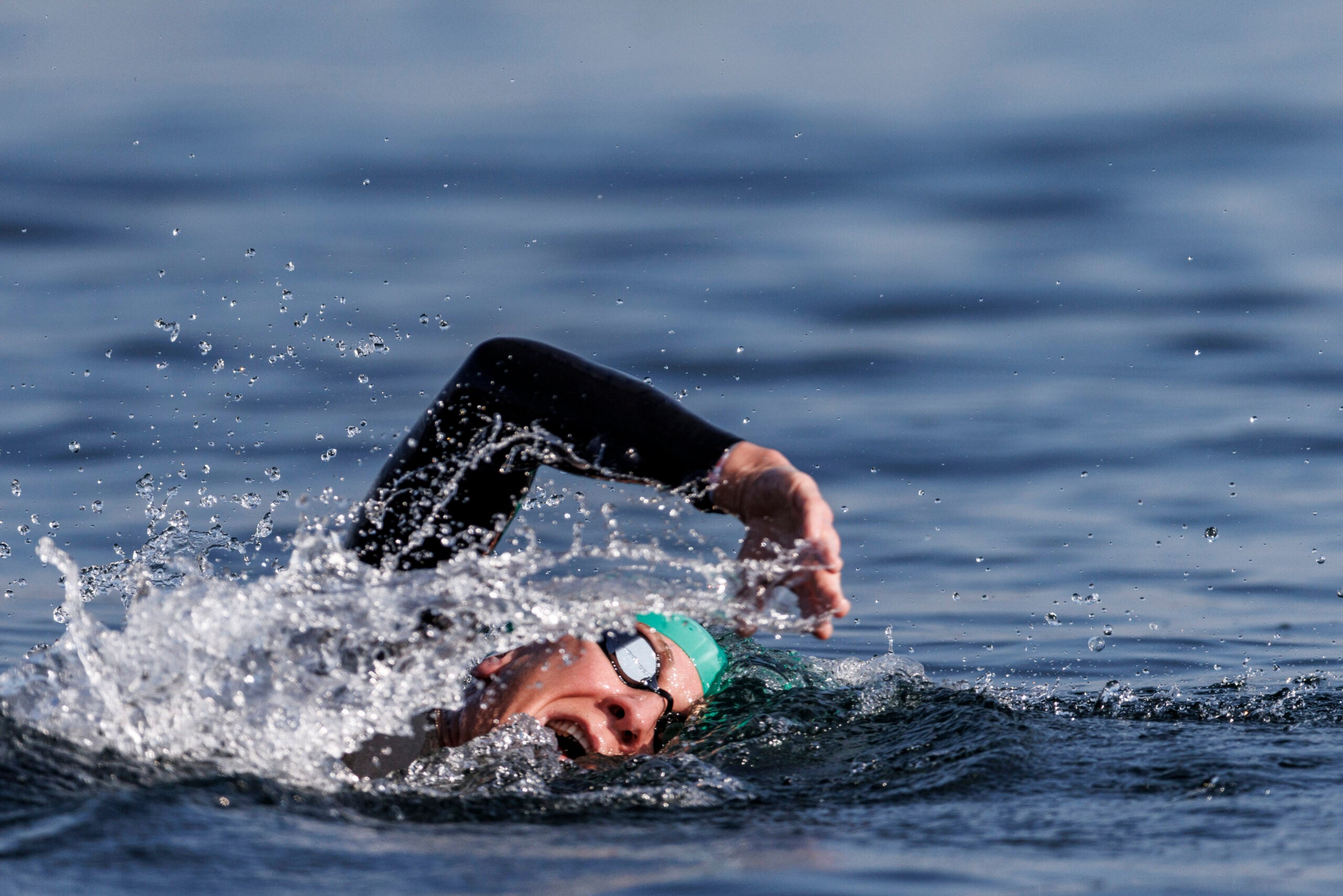 | | |
| --- | --- |
| Swim | ★★★★ |
| Bike | ★★★★ |
| Run | ★★★ |
| Overall | ★★★★ |
| Winning odds | 15% (5 to 1) |
| 70.3 Worlds 2022 | Did Not Start |
| Last races | June 25, Challenge Roth (win) |
| Kona 2023 | Qualified |
Daniela Ryf is the athlete with the most 70.3 World titles, but her last middle-distance championship was in Nice 2019. Her last start at 70.3 Worlds ended in a disappointing eleventh place in 2021. Ryf has been written off a few times already, but she's always shown that that is premature: She won Ironman Worlds in May 2022 in St. George and then set a new "fastest known time" on the full distance at Challenge Roth earlier this year. Is she going to show some more of her brilliance in Lahti?
Ryf's "winning recipe" is quite similar to Knibb's: Swim well (ideally with the leaders as in Roth), then build a huge lead on the bike so that the run almost doesn't matter anymore. If Ryf has another great swim in Lahti, we may see an epic bike duel between the "young" (Knibb at 25 years) and the "experienced." (Ryf is 36 years old, but she has been racing on the half-distance for a decade!) If they are close in T2, Knibb might be considered the better runner, but Ryf's run is possibly a bit underrated as she never was really under pressure on the run in her wins. Even if Knibb is already out of reach on the bike, Ryf should be able to put time into Findlay and Philipp and create a cushion for the run.
While Ryf has ten gold World Championship medals, she has no second- or third-place finishes. Can she win another medal in Lahti, and which color will it be?
Section divider
Laura Philipp
36 years old, Germany
Bib #9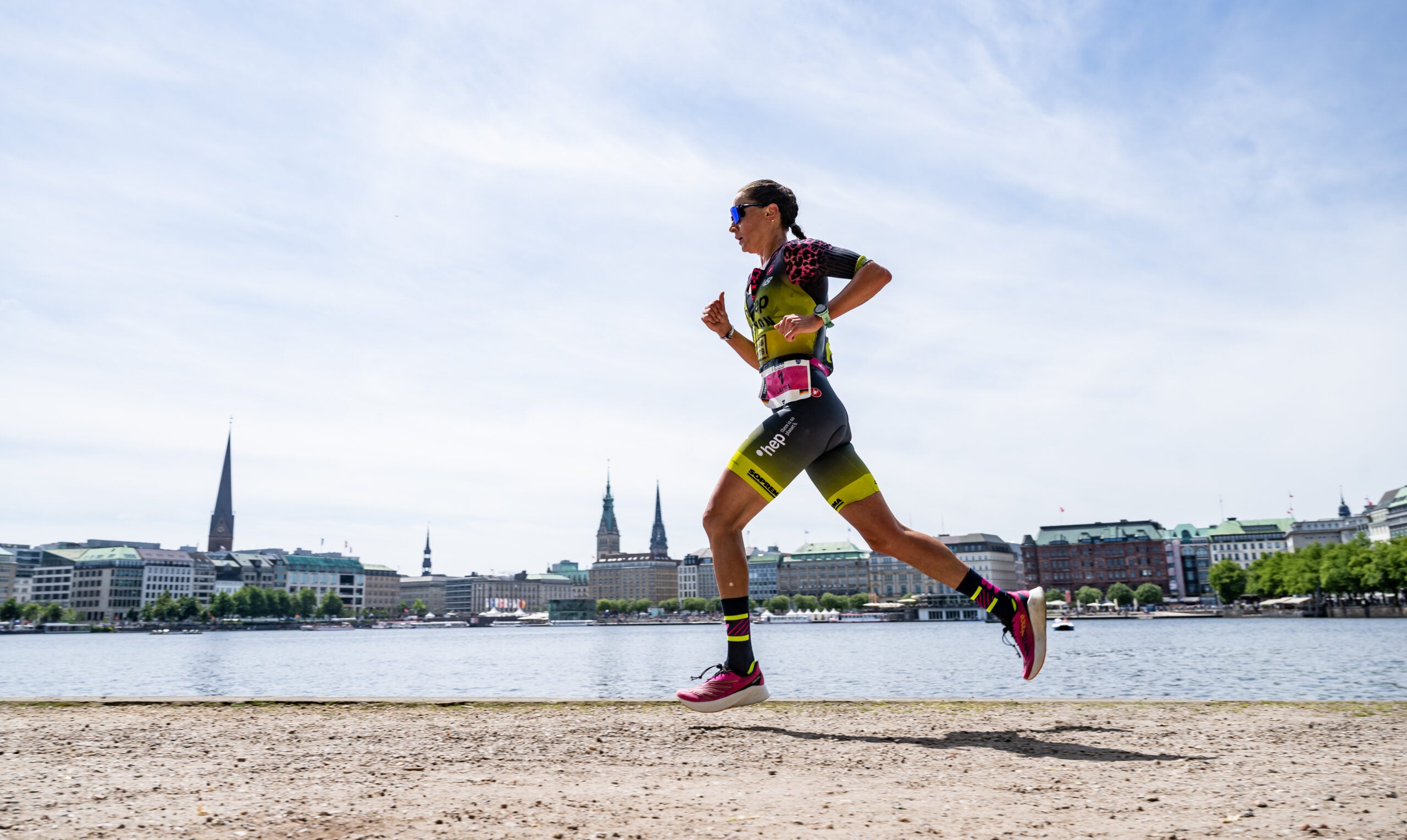 | | |
| --- | --- |
| Swim | ★★★ |
| Bike | ★★★★ |
| Run | ★★★★ |
| Overall | ★★★★ |
| Winning odds | 10% (9 to 1) |
| 70.3 Worlds 2022 | Did Not Start |
| Last races | Aug. 6, 70.3 Tallinn (win) |
| Kona 2023 | Qualified |
The last time Laura Philipp raced 70.3 Worlds was in 2017 in Chattanooga where she finished third (behind Daniela Ryf and Emma Pallant-Browne). Since then, she has found success on the full distance (five Ironman wins, two fourth places in Kona 2019 and 2022), but injuries and a Kona focus kept her from racing another 70.3 Worlds. This year, things align well: Lahti does not require long travel for her, and with seven weeks to Kona there is enough time to recover before one final build block.
Clearly, Philipp's focus is on the full distance and Kona, but she will relish the chance to race in a big event. It will also give her a chance to practice elements of what is likely her Kona race plan. She will have to swim hard in order not to lose too much time. Ideally she'd see Paula Findlay or Daniela Ryf in T1, then expect her to put in a surge at the start of the bike to bridge up to them. Even if her T1 gap to them is bigger, she will ride hard to put time into the other contenders.
If Ryf, Findlay, and Philipp end up with almost the same bike split, we can expect a close run duel between these three. Philipp might be the last to put on her run shoes, but she's probably the strongest runner of the three. Can she improve on her third place from six years ago?
Section divider
Wildcard 1: Emma Pallant-Browne
34 years old, Great Britain
Bib #3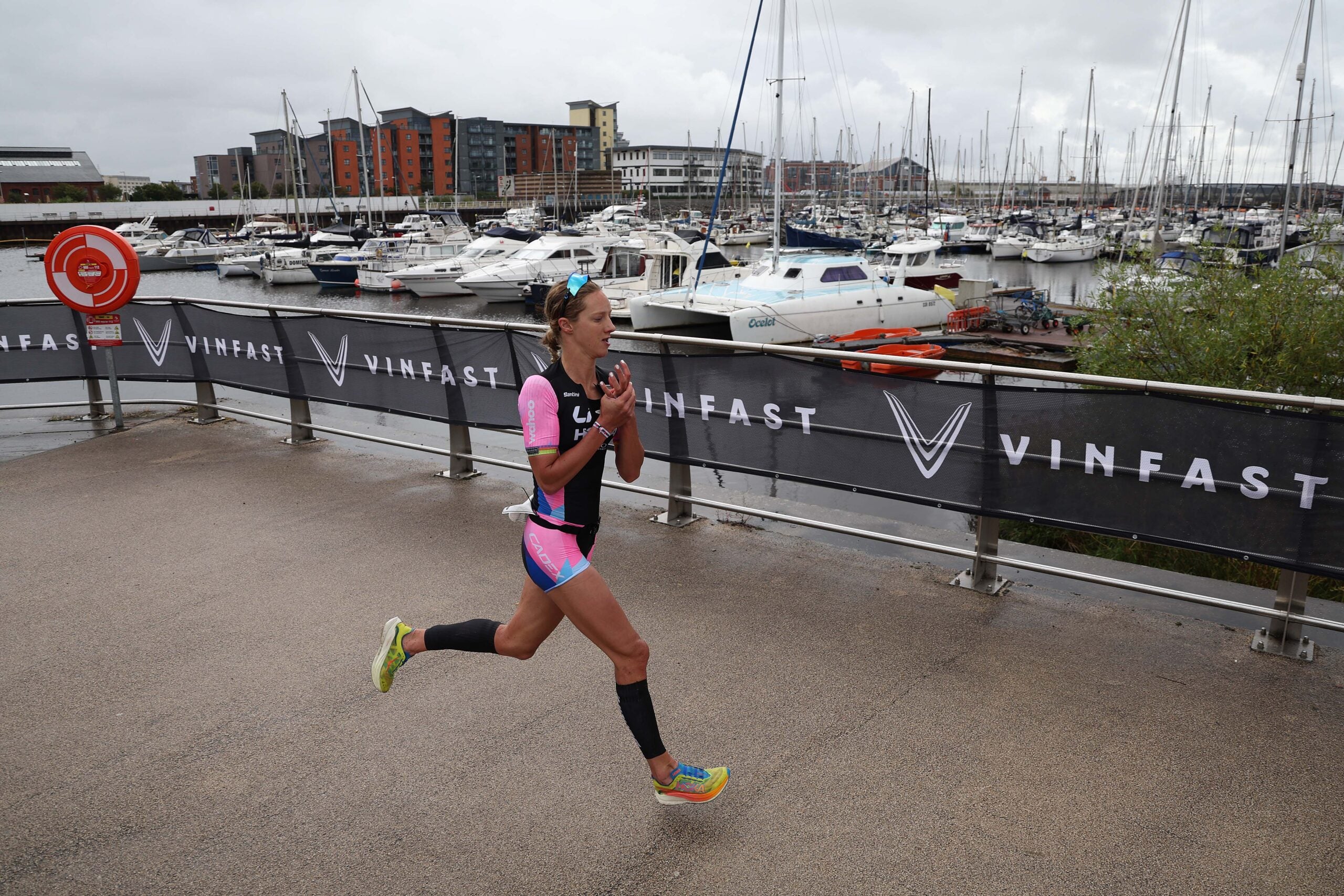 | | |
| --- | --- |
| Swim | ★★★ |
| Bike | ★★ |
| Run | ★★★★ |
| Overall | ★★★ |
| 70.3 Worlds 2022: | 3rd (4:10:44) |
| Last races | Aug. 6, 70.3 Tallinn (3rd) |
| Kona 2023 | Not qualified |
With the second-best run split at 70.3 Worlds in St. George last year, Emma Pallant-Browne has finished twice on the 70.3 Worlds podium. Her main challenge will be on the bike, the deep, strong field in Lahti may help her find a good group that would help her not to fall too far behind. If she can start the run less than three minutes behind the podium spots, she could add a third 70.3 podium to her resume.
Section divider
Wildcard 2: Tamara Jewett
33 years old, Canada
Bib #11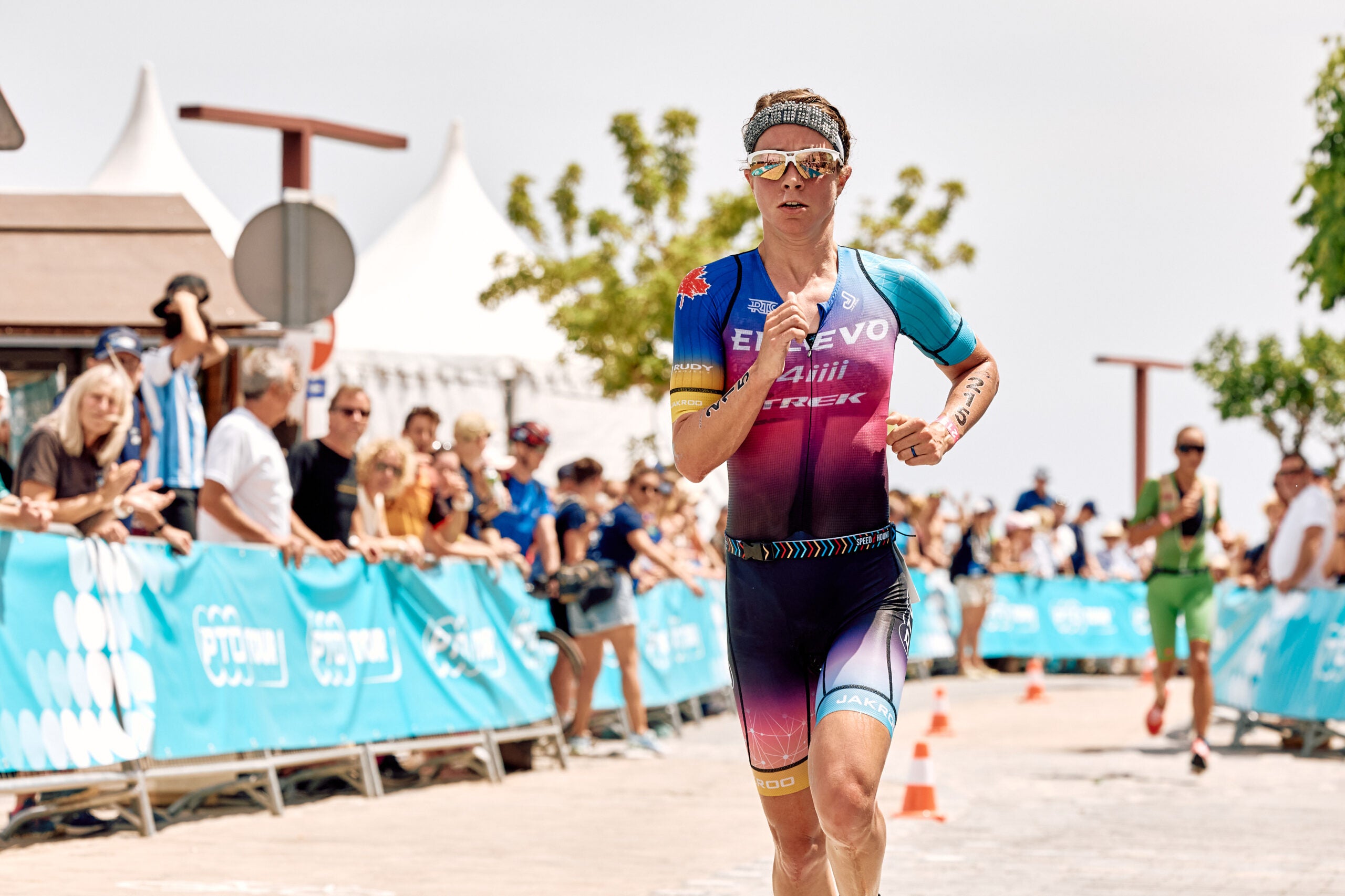 | | |
| --- | --- |
| Swim | ★★ |
| Bike | ★ |
| Run | ★★★★★ |
| Overall | ★★★ |
| 70.3 Worlds 2022: | 9th (4:15:56) |
| Last races | Aug. 5, PTO U.S. Open (10th) |
| Kona 2023 | Not qualified |
Tamara Jewett consistently posts the fastest run splits in her races. But triathlon consists of three disciplines, and she has to nail the first two legs in order to place well in such a strong field. She managed to do that when she won 70.3 Oceanside earlier this year –she was able to swim and bike with Holly Lawrence and Paula Findlay. If Jewett is within four to five minutes of the podium ranks in T2, watch her run through the field. Will she be able to do more than "only" improve on her top 10 from 70.3 Worlds last year?
Section divider
Wildcard 3: Imogen Simmonds
30 years old, Switzerland
Bib #33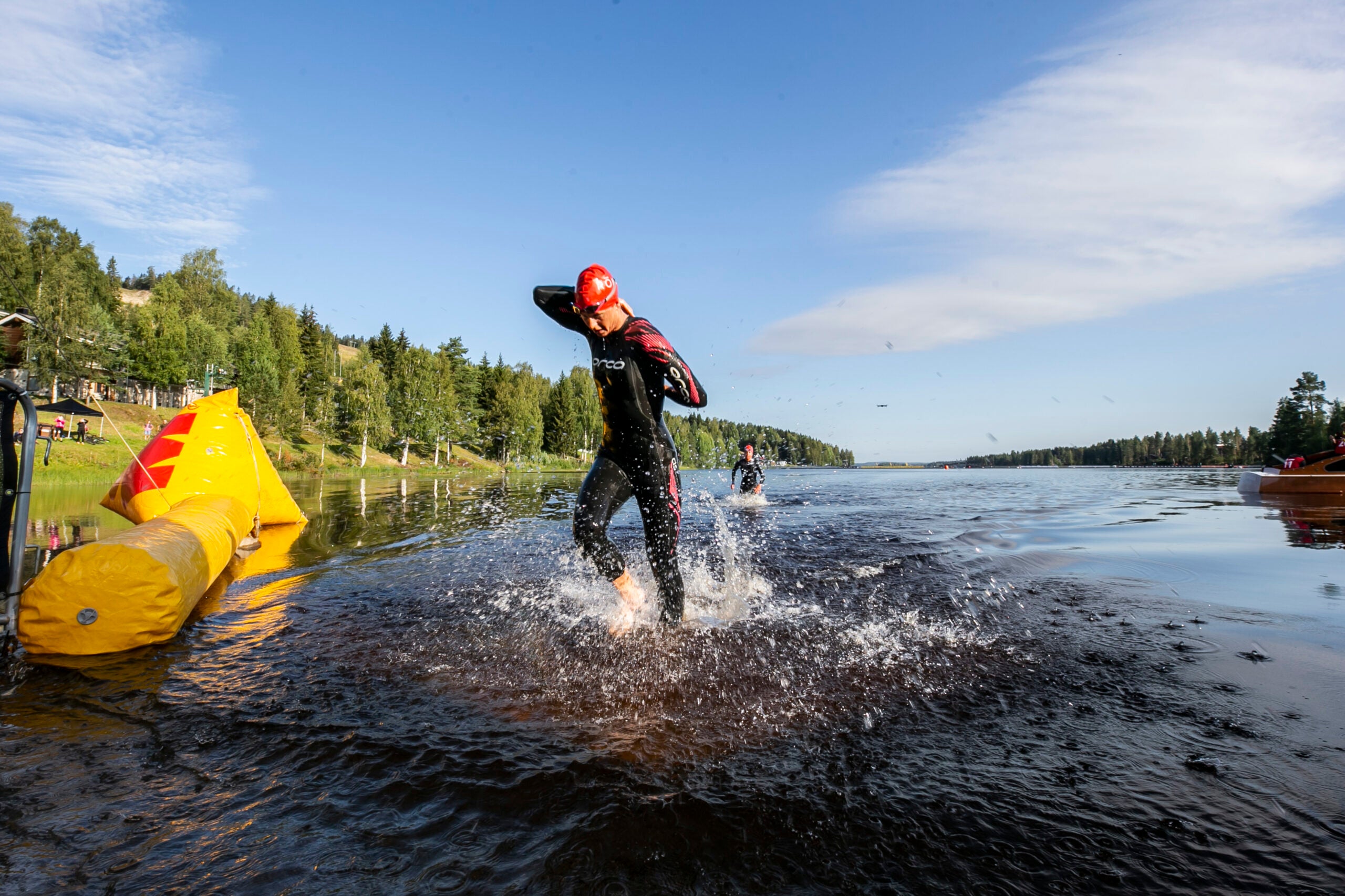 | | |
| --- | --- |
| Swim | ★★★★ |
| Bike | ★★ |
| Run | ★★ |
| Overall | ★★★ |
| 70.3 Worlds 2022: | 14th (4:21:16) |
| Last races | Aug. 19, PTO Asian Open (4th) |
| Kona 2023 | Not qualified |
After struggling with an injury for most of the year, a 14th-place finish at 70.3 Worlds was a promising finish to the 2022 season for the polyglot Swiss. In 2023, she slowly worked back to her 2019 form when she was third at 70.3 Worlds in Nice – most recently with a second place at 70.3 Tallinn (behind Laura Philipp) and fourth place at the PTO Asian Open just a week before Lahti. Is she recovered enough for another good result?
ABOUT THE AUTHOR: Thorsten Radde runs Trirating.com and is one of the top experts in the sport for analyzing triathlon finishes and results.