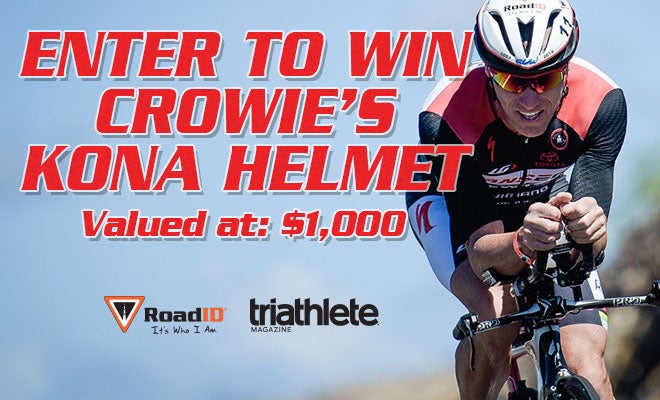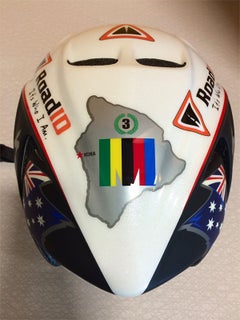 Win Crowie's Kona Helmet!
Entries must be received by November 6, 2014 11:59PM PST to be eligible to win.
You could own the custom Specialized Evade helmet that 3-time Ironman world champion Craig Alexander wore in Kona just a couple weeks ago, courtesy of Crowie, helmet sponsor Road ID and Triathlete magazine. MSRP is $1,000.
To be entered to win, simply enter your email address to subscribe to the SBR Report, our weekly e-newsletter that delivers need-to-know triathlon news and information straight to your inbox.
Winner will be contacted on or around November 10, 2014. Good luck!