Your Next Family Racecation: Jekyll Island's Turtle Crawl Triathlon
By Jené Shaw
If you're not from the south, it's likely that you haven't heard of Jekyll Island, an unspoiled gem located in the southeast corner of Georgia about an hour drive from Jacksonville, Fla. The smallest of Georgia's barrier islands is a state park and remains purposefully 65% undeveloped, which makes it ideal for a relaxing, quiet getaway and serves as the perfect spot for the Turtle Crawl Triathlon in May.
One of the sources of pride for island residents is their sea turtle research and rehabilitation center, and the triathlon runs in conjunction with Nest Fest, an annual celebration that launches the start of nesting season and the release of rehabilitated turtles back into the ocean.
If you're looking for a fast, flat USAT national championships qualifier, the Turtle Crawl fits the bill. And, even more fitting, if you want to race and give your family that low-key R&R vacation they deserve afterwards, put this on your calendar for next year.
The Race
Between the three events—an international and sprint triathlon (both USAT sanctioned) and a 5K run—there were about 800 participants at the 2015 event, giving it a low-key, local vibe. The gorgeous east coast sunrise was postcard-perfect to kick off the event, which started with a point-to-point swim in 75-degree water.

The ocean swim is definitely the toughest part of the day, with choppy water that can get frustrating if you're not used to battling swells and chop. Although the event is overall great for newbies, don't attempt it without getting in a few open water swims prior to the race. The swim ends with a quick exit over a boardwalk and into T1.
The bike course traverses through tunnels of oak and magnolia trees, past golf courses and along the beach on a flat two-loop course.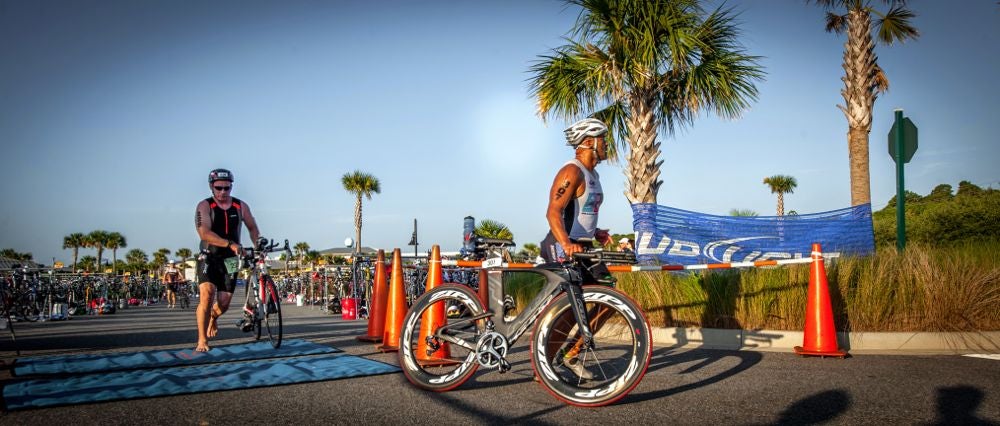 The run courses are along a beachside flat path, and for members of your crew who aren't triathletes but who love to run or walk, the 5K provides an opportunity for them to be part of race day too.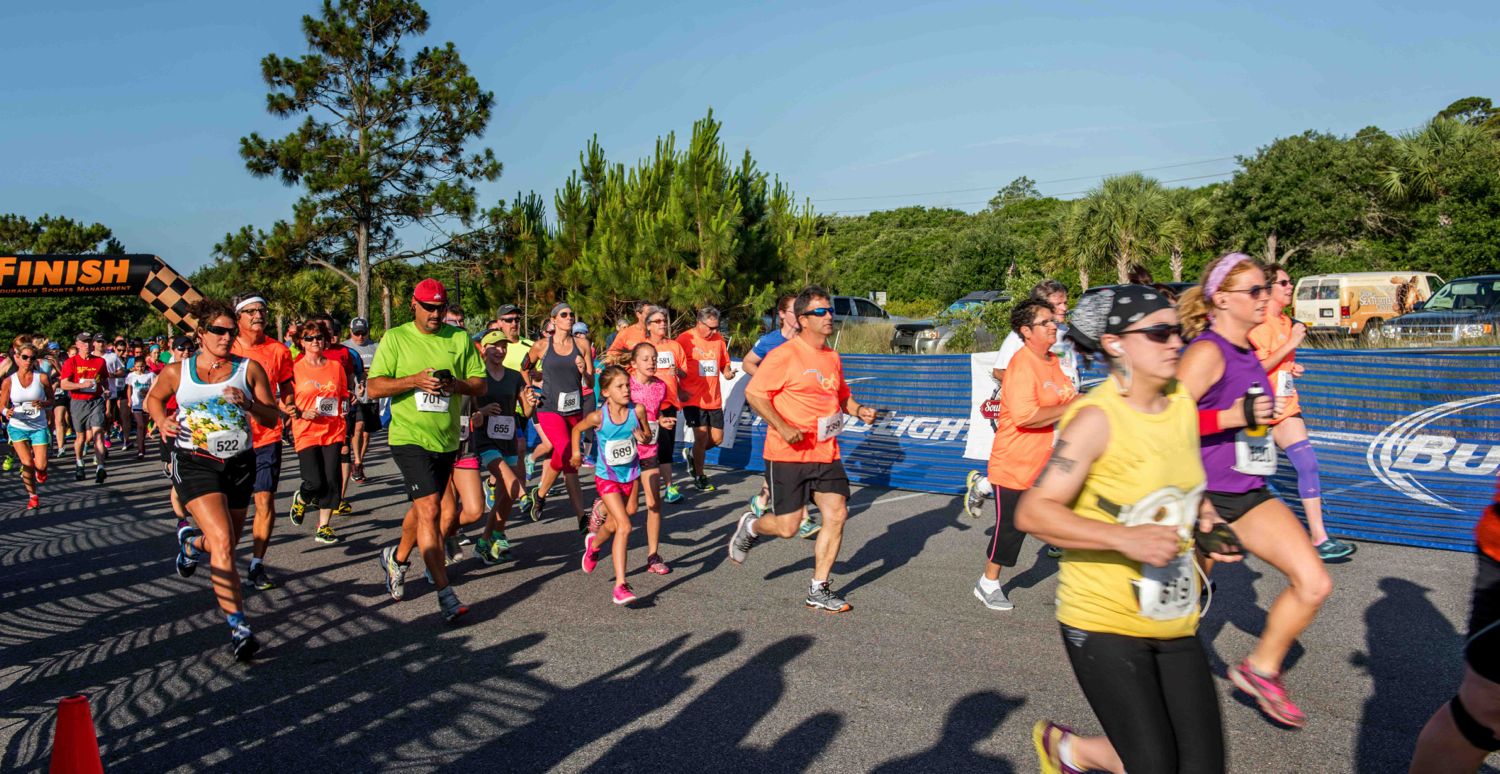 Post-Race
The finish line park has a "hang out for a while" friendly feel, with beer tokens for participants, a frozen yogurt stand, and the Westin's recovery tent, complete with trail mix, chocolate milk, massage therapists and foam rollers to stretch afterwards.
If you're gunning to win an award, there are multiple chances to do so—overall, age group, as well as masters and clydesdales/athena categories. Those who placed received a gold, silver or bronze turtle medal and overall winners also received a plaque. (Unfortunately no, winners do not get to take home this giant stuffed turtle.)
One lucky Triathlete reader, Daniel Mikula, answered our question "why do you deserve a racecation?" on Facebook for the chance at winning a race entry and a VIP stay at the Westin Jekyll Island, which just opened April 20. His response was an ode to his supportive wife and five kids, "I can think of no better way to add an event and grow ever closer with my beautiful family who I cherish more than any aid station on course!" He won the contest and packed his crew into a 15-passenger van and drove the 13-plus hours from Pennsylvania to race. He ended up winning his age group and said of the experience, "From observing the turtle release to the post-race gatherings that the Westin sponsored for its racers, I could not have scripted a more perfect time for my family."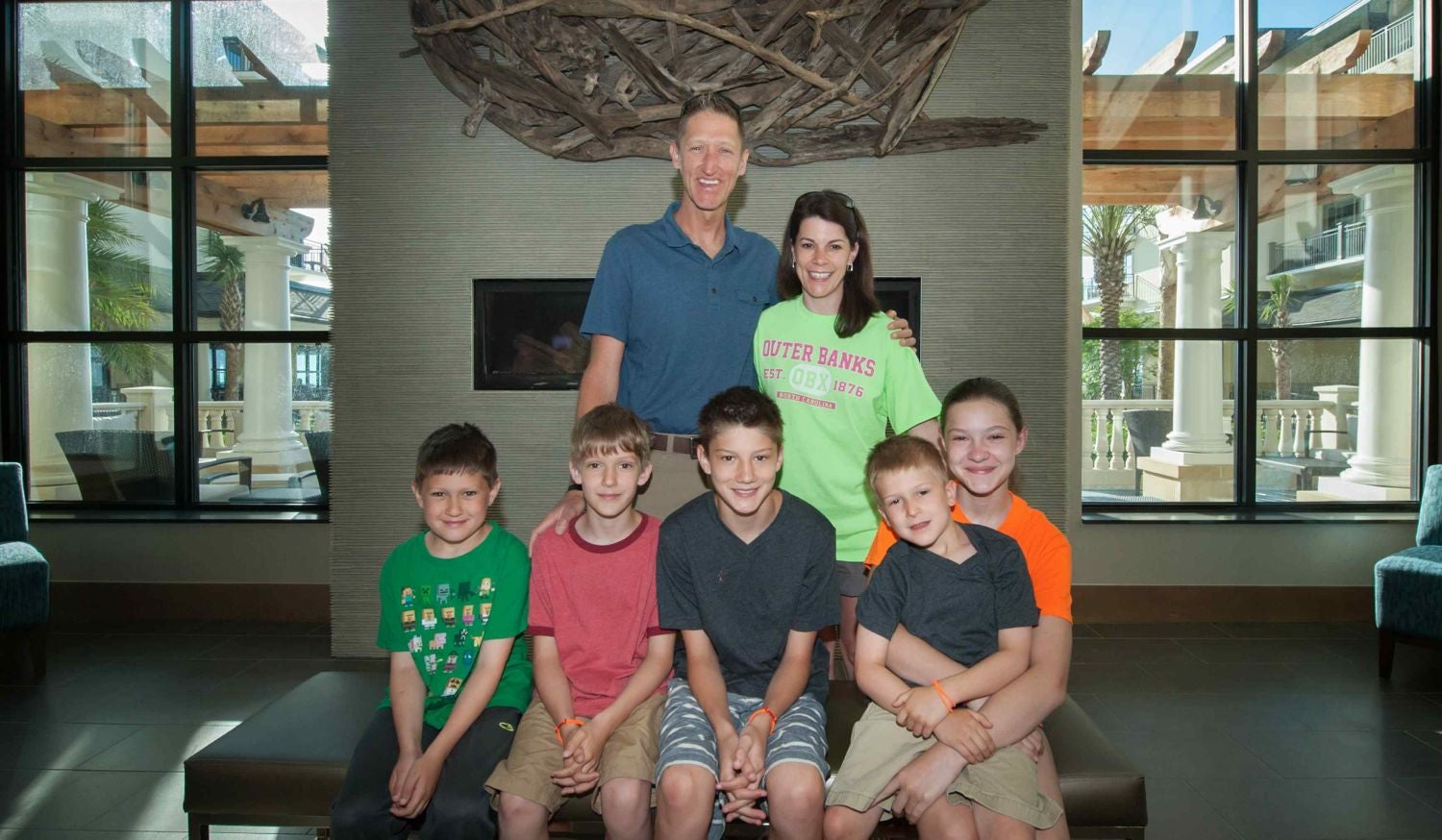 Nest Fest
The island is home to one of the country's few turtle hospitals, and every year they rehabilitate sick sea turtles. This year there were 16 turtles—all with names—that they sent back into the ocean in a ceremony on the beach. There's a festival throughout the day with activities for the whole family.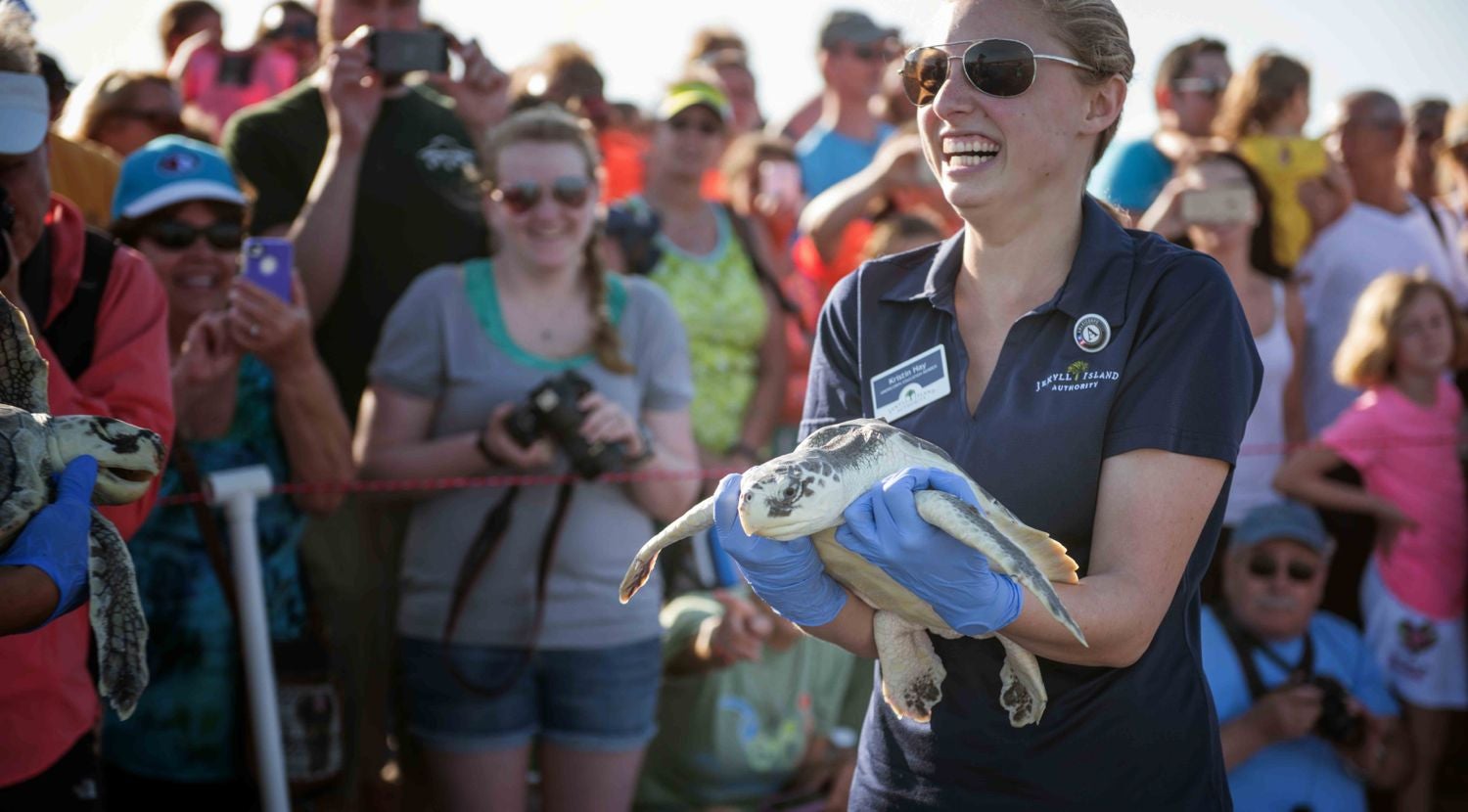 Race Recovery
The freshly opened Westin Jekyll Island kept athletes in mind all weekend. It was impressive (and rare) to see a hotel with an attention to detail that simply made things easier and better for triathletes. The hotel is a convenient, short walk away from transition and the swim start, so even if you forget your goggles/phone/timing chip, you are close enough to run back to retrieve forgotten items. They even had a 5 a.m. breakfast ready, taking away one of the worst stressors of racing ("Where/what can I eat for pre-race breakfast?").
After you're done racing, you can request an ice bath in your room, and they have a recovery-focused menu with specifics detailing why certain foods and dishes were best for after a race. Plus, their juice and smoothie game is on point thanks to a recent partnership with The Juicery. They even had "recovery cocktails" during happy hour!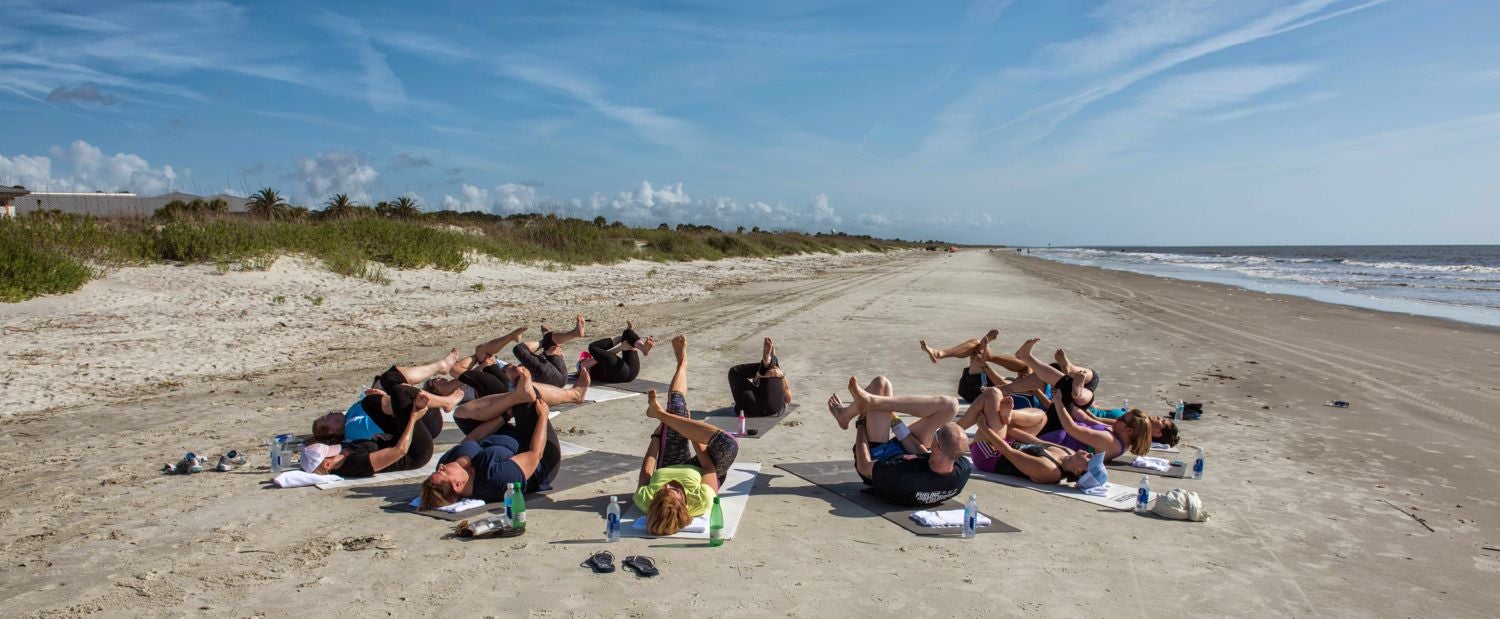 Westin is very focused on their wellness initiatives, especially evidenced by their RunWestin program—they have "run concierges" at many locations who will lead group runs or give you a map for a local three- or file-mile route; you can also rent New Balance shoes and gear for $5.

A special thank you to Scott Gross from Open Road Bicycles, who lent me his tri bike to use in the race, Tony Hammett at Peak Racing Team and a congrats to RunWestin concierge Chris Heuisler for completing his first triathlon (also pictured: John Heuisler and Westin North America Vice President of Brand Management, Bob Jacobs). Read Chris' 10 insights for newbies on his first race here.
Photos from JandDimages and Dan Wenzlick.
[vc_raw_html]JTNDaWZyYW1lJTIwc3JjJTNEJTIyaHR0cHMlM0ElMkYlMkZwbGF5ZXIudmltZW8uY29tJTJGdmlkZW8lMkYxMjgwMTI0MDUlM0Z0aXRsZSUzRDAlMjZieWxpbmUlM0QwJTI2cG9ydHJhaXQlM0QwJTIyJTIwd2lkdGglM0QlMjI5NzAlMjIlMjBoZWlnaHQlM0QlMjI1NDUlMjIlMjBmcmFtZWJvcmRlciUzRCUyMjAlMjIlMjB3ZWJraXRhbGxvd2Z1bGxzY3JlZW4lMjBtb3phbGxvd2Z1bGxzY3JlZW4lMjBhbGxvd2Z1bGxzY3JlZW4lM0UlM0MlMkZpZnJhbWUlM0UlMjAlM0NwJTNFJTNDYSUyMGhyZWYlM0QlMjJodHRwcyUzQSUyRiUyRnZpbWVvLmNvbSUyRjEyODAxMjQwNSUyMiUzRVRoZSUyMFN0YXJ0JTIwb2YlMjBKZWt5bGwlMjBJc2xhbmQlMjBUdXJ0bGUlMjBDcmF3bCUyMFRyaWF0aGxvbiUyMDIwMTUlM0MlMkZhJTNFJTIwZnJvbSUyMCUzQ2ElMjBocmVmJTNEJTIyaHR0cHMlM0ElMkYlMkZ2aW1lby5jb20lMkZ1c2VyMjIxMDI3ODQlMjIlM0VKYW5kREltYWdlcyUzQyUyRmElM0UlMjBvbiUyMCUzQ2ElMjBocmVmJTNEJTIyaHR0cHMlM0ElMkYlMkZ2aW1lby5jb20lMjIlM0VWaW1lbyUzQyUyRmElM0UuJTNDJTJGcCUzRQ==[/vc_raw_html]