There are currently four people in the Ironman World Finisher's Club: Jeff Jonas, Luis Alvarez, John Wragg and Elizabeth Model. On paper, club entry is simple: look at the current circuit of full-distance M-Dots. If you've done them all—doesn't matter when—you're in. New races that haven't happened yet don't count because no one could've done them.
The feat was simpler, but still tough, a decade ago, when there were about 20 full-distance races on the calendar. But two changes of ownership since then have brought rapid global expansion, doubling the world's 140.6s. These four will spend the year tackling the newest Ironman events added to the lineup. We caught up with them prior to their finishes at Ironman Santa Rosa. This weekend they're in Hamburg, Germany for the inaugural Ironman Hamburg.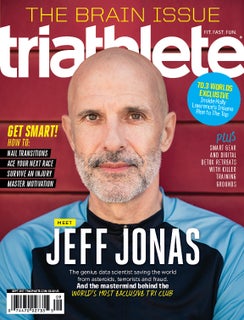 Read a complete feature about Jeff Jonas in the September 2017 issue of Triathlete, on newsstands now.