As an endurance athlete, refining your training diet should be a top priority. Making your own ride food is an ideal way to control exactly what is going into your body. Here are four recipes for fueling your workouts (and recovery) with whole foods.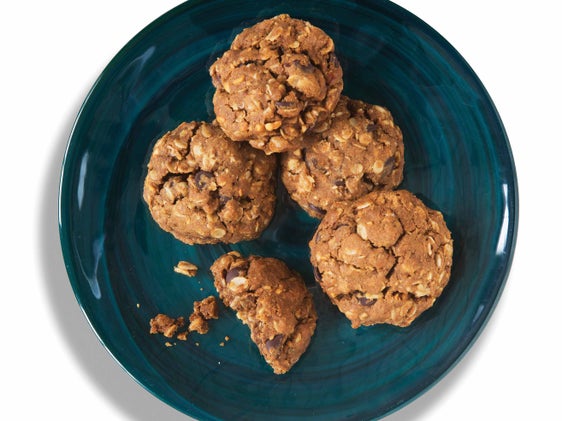 Cookie Bombs
These are more than your average cookie in shape, taste and nutrition. (Bonus: They're gluten-free!)
Makes 18–24 cookies
Ingredients
2½ cups gluten-free rolled oats
1½ cups white rice or gluten-free flour
¼ cup fresh ground coffee or espresso
1 tsp baking powder
1 tsp baking soda
½ tsp salt
1 cup all-natural peanut butter
¾ cup coconut oil, melted
¾ cup coconut sugar
½ cup vanilla almond milk
2 eggs
1 egg yolk
2 tsp pure vanilla extract
1 heaping cup dark chocolate baking chips/chunks
Directions
Preheat the oven to 325 degrees. Line two baking sheets with parchment paper. In a medium bowl, stir together the dry ingredients (oats through salt). In a large bowl, stir together the wet ingredients (peanut butter through vanilla extract). Add the dry ingredients to the wet ingredients and stir to combine. Stir in the chocolate, until well incorporated. Using an ice-cream scoop, place large scoops of dough onto the baking sheets. Each sheet should contain 9–12 scoops, depending on size. Bake for 12–15 minutes, until the outside of the cookies start to turn golden but the center is still soft and slightly underdone. Cool completely before wrapping in foil. Store in the fridge.