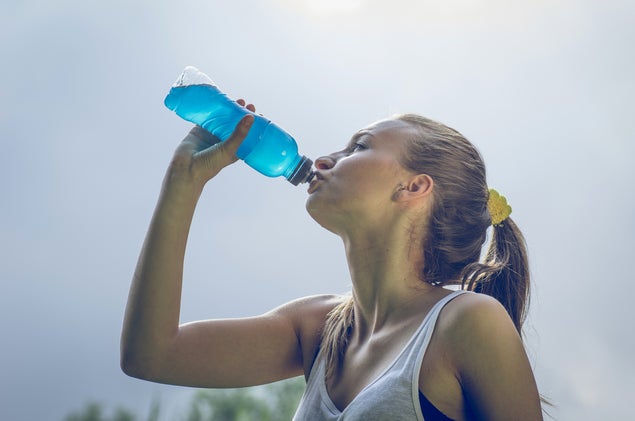 4. Sports nutrition is calorie-dense yet nutrient-poor.
Training hard, long hours means most triathletes tend to rely heavily on processed sports foods—bars, gels and drinks—to get them through their training. Designed to support a PR in a race by supplying concentrated calories and prevent you dipping too far into your own energy stores (i.e. those stored in fat or muscle), means they are not ideal for actually burning excess calories. The high amount of sugar, untempered by fat or protein to slow down gastric absorption and reduce the insulin response, makes them superb as race fuel and lousy at keeping you satiated. Hence that gnawing hunger at the end of a long training ride despite a steady stream of sugary gels and drinks.
Solution: Stick as much as possible to real whole foods—gels and sports drinks are great for race days and for key workouts, but you need nutrients and sustenance most of the time. Try packing homemade bars, bananas, rice cakes and other real foods as training snacks.
RELATED – Racing Weight: The Benefits Of Eating A Big Breakfast