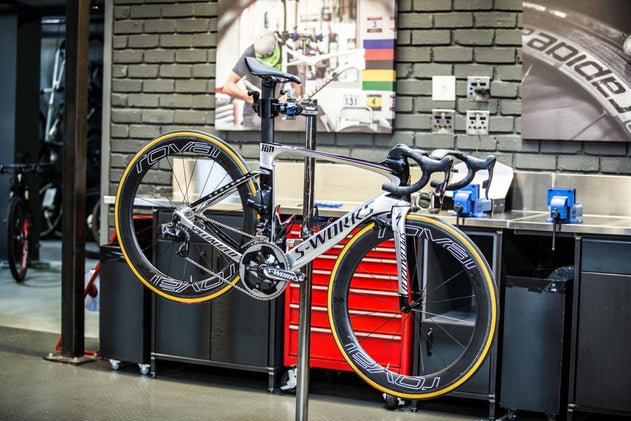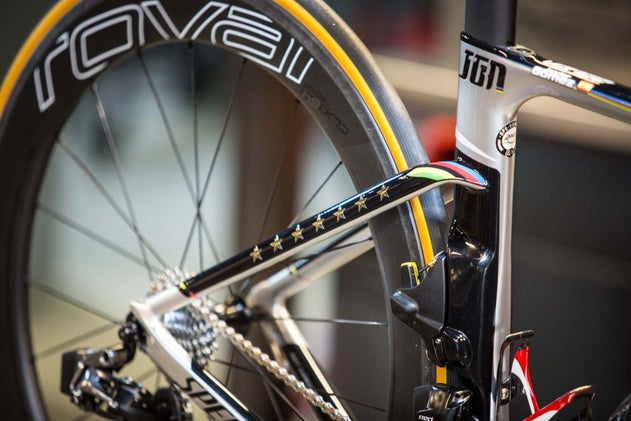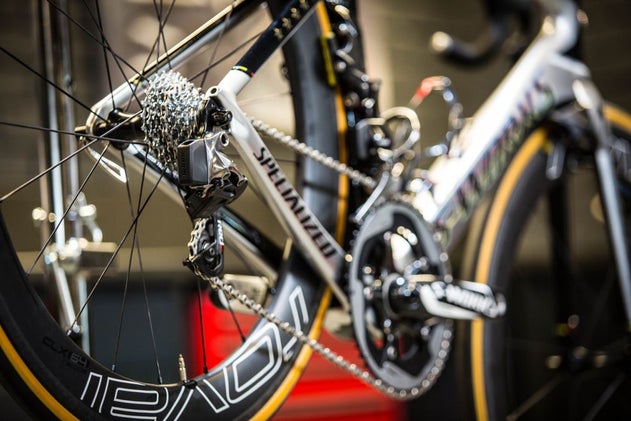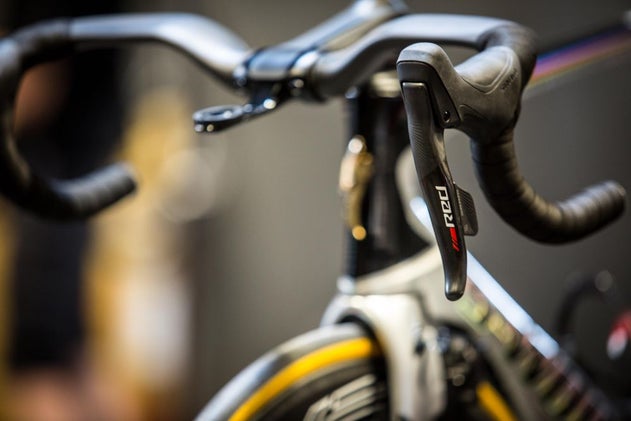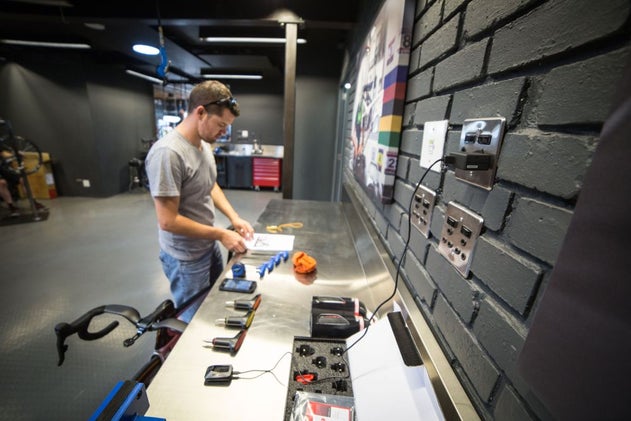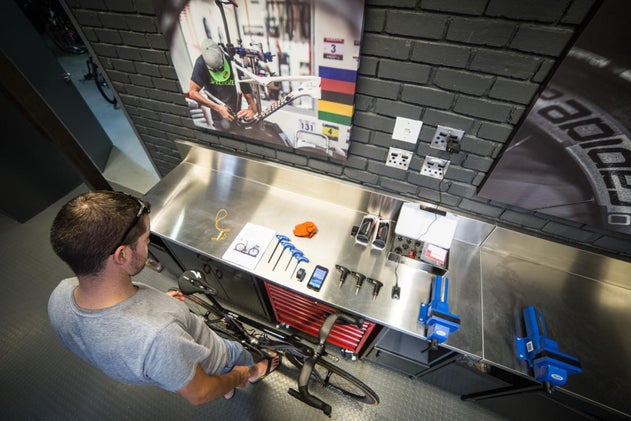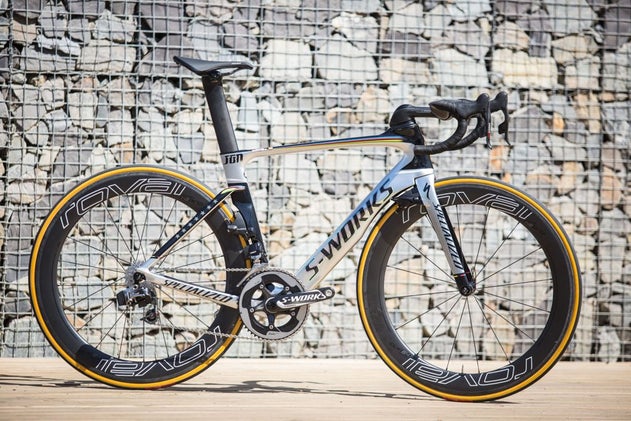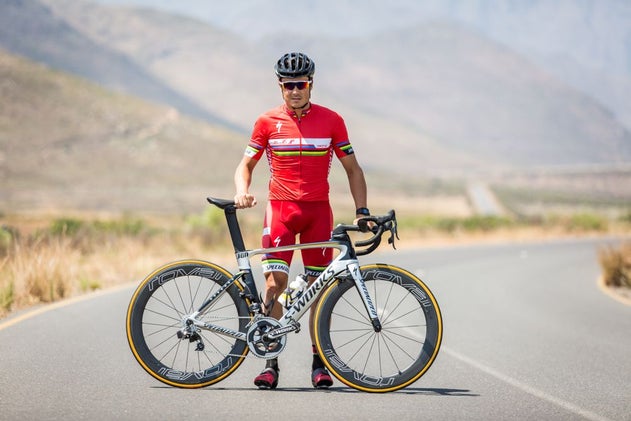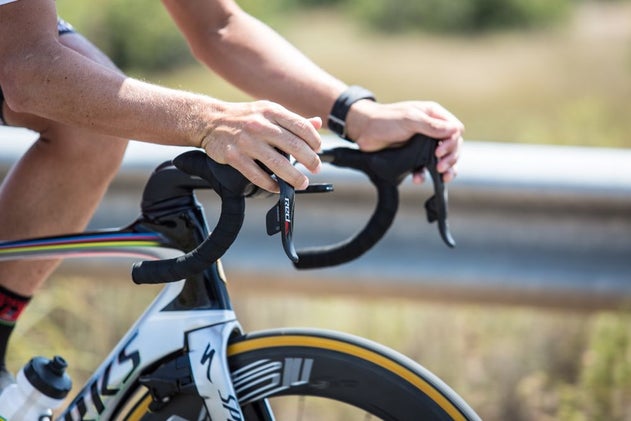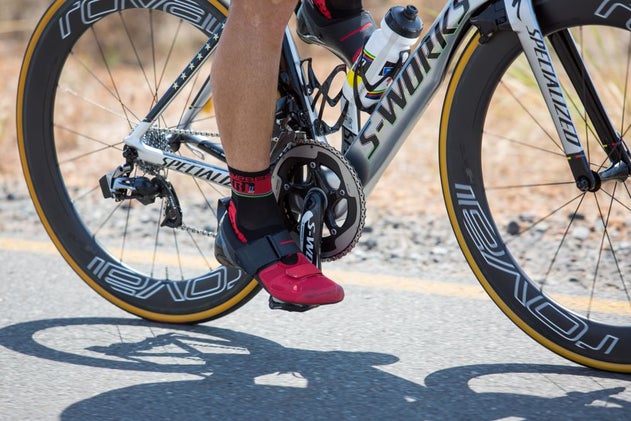 Specialized has revealed the custom Specalized ViAS with SRAM Red bike defending world champion Javier Gomez of Spain will ride early in the 2016 season. The bike was designed by Specialized's Head Road Designer Ron Jones.
"The goal of the design was to present a clean high-contrast graphic with a fair bit of world champion flair," Jones said of the bike's final look. "I wanted the bike to look drastically different from Javier's last Venge while still representing him as an athlete. From the alloy and black paint to the rainbow stripes, gold stars and head badge I feel people will instantly recognize it as a champion's bike when they see it."
Gomez received the bike while training in Stellenbosch, South Africa, where he'll base his training until he travels up to ITU WTS Abu Dhabi to kick off his season on March 5.
This will not be the bike that Gomez will ride at the 2016 Rio Olympics. Specialized has something even more unique in the works for that event, but that's all they'll tell us for now.

A look at the bike's specs:
Groupset: Sram Red eTap 2 x 11
Wheels: Roval CLX 64
Cranks: Specialized S-Works
Saddle: Specialized Custom Power Saddle
Tires: Specialized Turbo Cotton