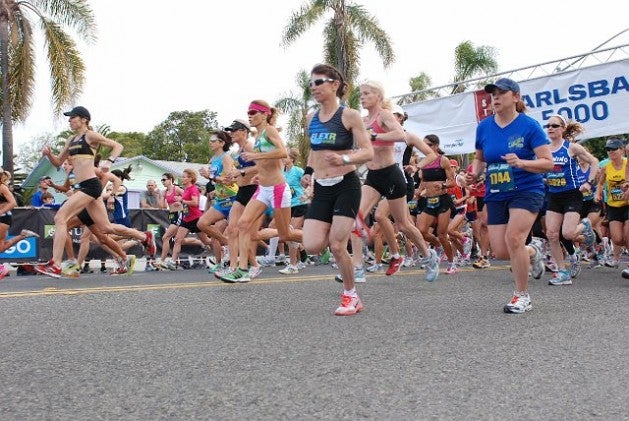 If you're like me, you love to race and are anxious to see the local lake temps rise knowing you'll soon be diving into the 2017 triathlon racing season.
But you don't have to wait to compete—there are some super-fun and highly beneficial races happening now. These alternative events offer a chance to boost your single-sport fitness (perhaps in one of your weaker disciplines) and the opportunity to learn valuable racing skills that will make you a faster triathlete this year!
Run
Find a local 5K or 10K in the next month, and then commit to a little extra run-specific preparation. Continue your aerobic training, but add a weekly workout such as 3×1 mile at 5K pace (3 minutes walk/jog recovery between) to prime your anaerobic system and give you a better sense of pacing. On race day, act (and dress) like a runner and remember that you are sure to be faster without the accumulated fatigue of the swim/bike that customarily precedes the run, so really go for it!