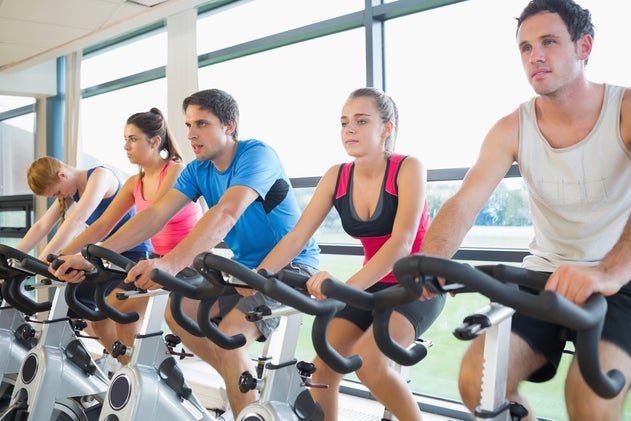 Sprinkle these three workouts throughout your indoor training program this winter to become a better cyclist come spring.
These workouts can be done on any indoor cycling setup that works for you, be it your triathlon bike mounted on a fluid trainer, a spin bike, or a high-end dedicated indoor bike trainer with a built-in power meter.
Tabata Intervals
Named after Japanese exercise physiologist Izumi Tabata, this brutal interval set is the most time-efficient cycling fitness builder ever created. Warm up with at least five minutes of easy spinning. Next, increase the tension or gear ratio and sprint for 20 seconds. Now stop and rest passively for 10 seconds. Complete eight all-out sprints of 20 seconds followed by 10-second passive rests.
If you've done the workout right and held nothing back in those short intervals, you will find yourself breathing harder than you ever have in your entire life after the eighth and last sprint. A cool-down of easy spinning is optional.
In one study, a period of Tabata training increased the VO2 max of trained athletes by 14 percent and their anaerobic capacity by a whopping 28 percent.