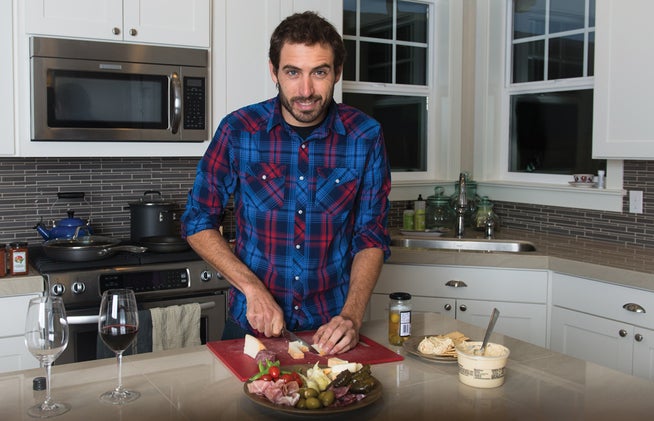 Matt Lieto's go-to snacks and simple meals
Matt isn't afraid to eat—a lot! But he makes sure his house is stocked with nutritious options. "When I'm home I don't have to worry about what I'm going to eat, because all the things I have around are tasty, healthy choices," he says. Here Matt shares his go-to favorites from a Mediterranean-themed diet teeming with fruits and vegetables, healthy fats and protein:
– Fruit is a big deal. I love apples, and like almost anybody who does our sport, I seem to have three bunches of bananas in the house at all times.
– I eat a ton of peanut butter—on everything! I make PB&J's, I eat it on bananas and on rice cakes. I make "training pancakes" with peanut butter blended into the batter, and we do a lot of peanut sauces. I put it in my oatmeal—or on any cereal, for that matter. Panda Puffs cereal with peanut butter is out of this world!
– I go through avocados like nobody's business.
– Hummus is a staple, especially with veggies like carrots and snap peas.
– I buy a lot of Glutino and Udi's gluten-free products—mostly bread, but I'll get into other carbs when I'm in Ironman training.
– I tend to eat seasonally, so I do a lot of brothy soups in the winter. In summer I'm huge into antipasto. Some good meats and cheese, artichoke hearts, olives, dolmas—I eat antipasto of some sort every day.
– I still drink tons of water and it helps me a lot. We got a Sodastream and that thing is the freakin' bomb!