2014 Triathlete Buyer's Guide: Swim And T1 Beginner Essentials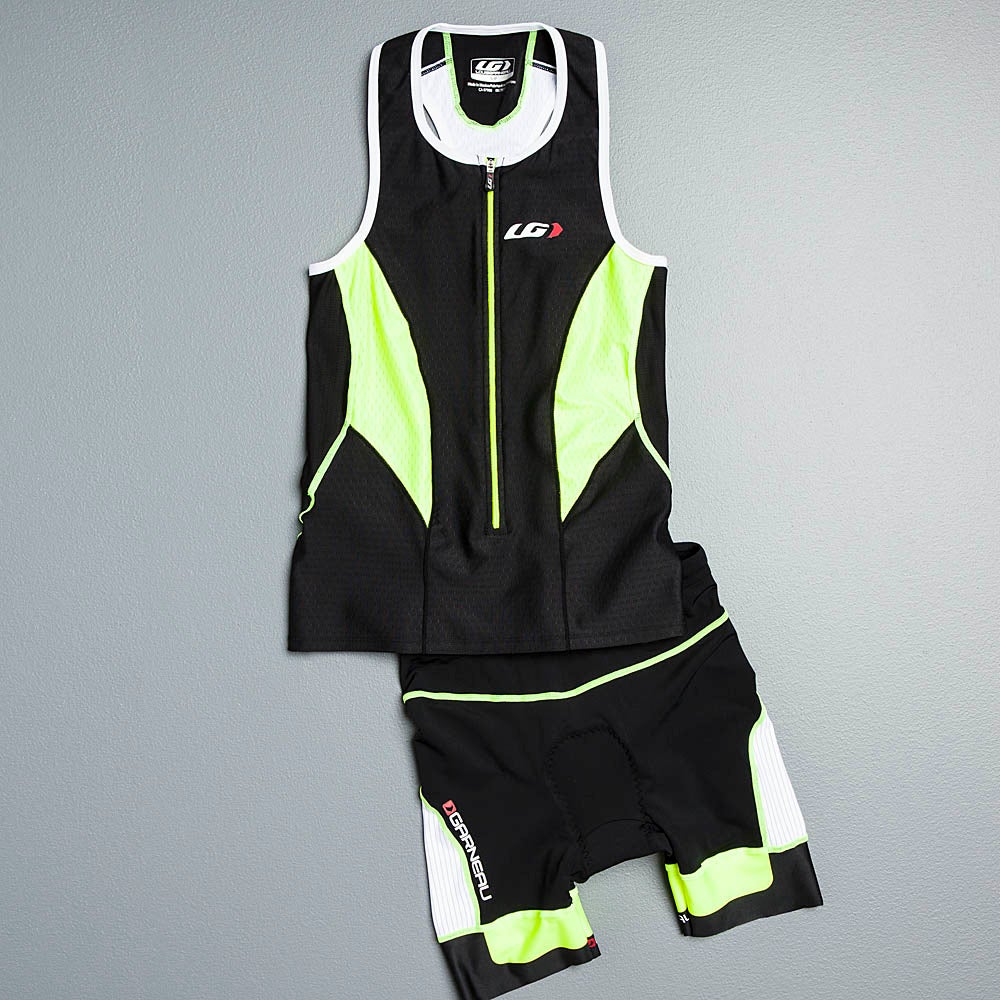 The necessities you'll need to get through the swim and first transition of a triathlon are on this list, featured in the 2014 Triathlete Buyer's Guide. If you're just getting started, be sure to also check out the beginner kits for the bike (page 24 in the BG) and run and T2.
Racing in a tri kit is ideal—you wear it under your wetsuit, it dries quickly and it has a built-in chamois (pad) for the bike that doesn't feel bulky on the run. While some athletes are more comfortable in a one-piece kit, two-piece kits make bathroom breaks easier. The Louis Garneau Pro Top and Pro 6 Shorts are a great option because the cut isn't too tight, there are ample pockets for storage, and a substantial chamois provides support during the bike leg.