2014 Triathlete Buyer's Guide: Running Shoes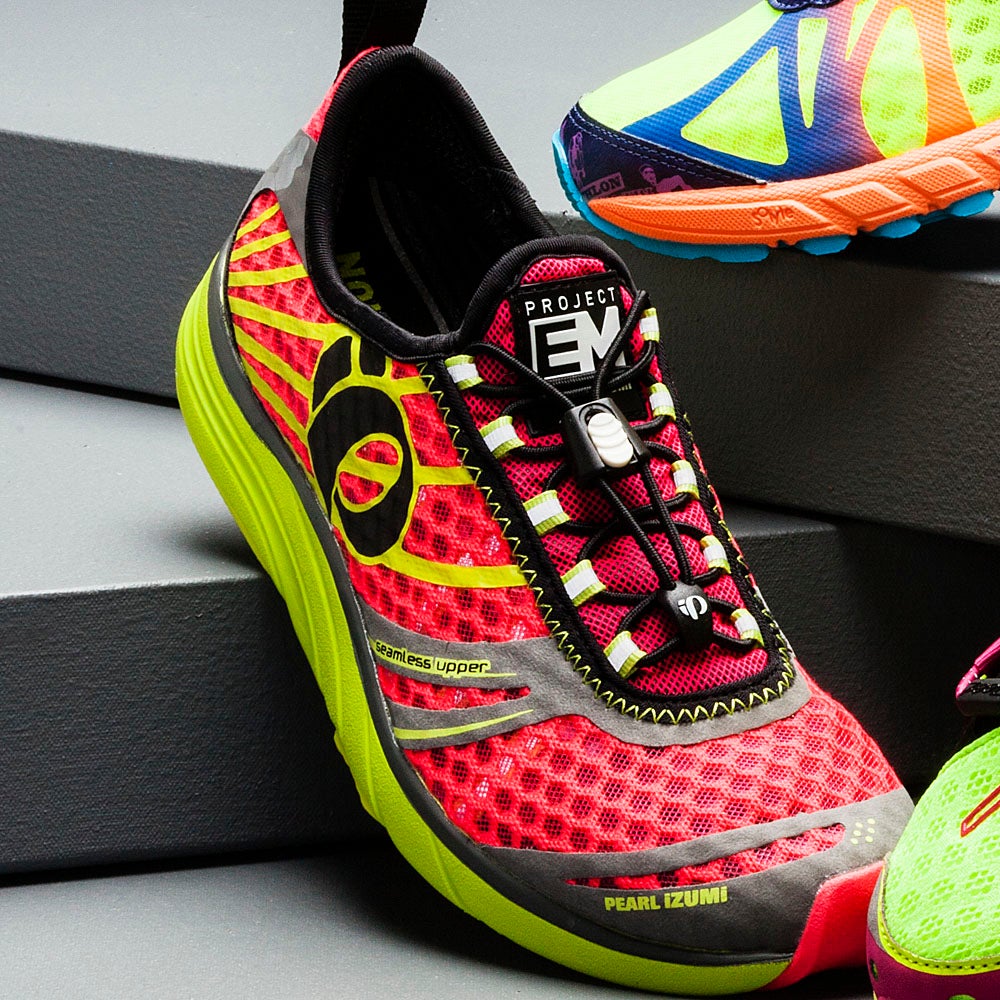 The 2014 Triathlete Buyer's Guide magazine is out on newsstands now (and check out the digital version), and we're giving you a sneak peek right here. Check out the running shoes from the guide below and check back to Triathlete.com for more Buyer's Guide content.
Pearl Izumi EM Tri 2
$125, Pearlizumi.com
The draw: Tri-friendly fit and feel
Designed for triathlon with input from multiple world champ Tim DeBoom, the EM Tri 2 has an upper that feels genuinely like a sock. The inner liner is smooth and seamless, and it cinches down evenly across the foot with a subtle elastic feel. Some testers were able to run sockless without problems while others had blister issues. While these shoes are designed for racing, they still carry significant cushioning. The sole feels firm but not rigid and provides plenty of protection for a 13.1-mile run leg as well as the kick needed for a sprint-distance tri.
Interstitial