2014 Triathlete Buyer's Guide: Run Accessories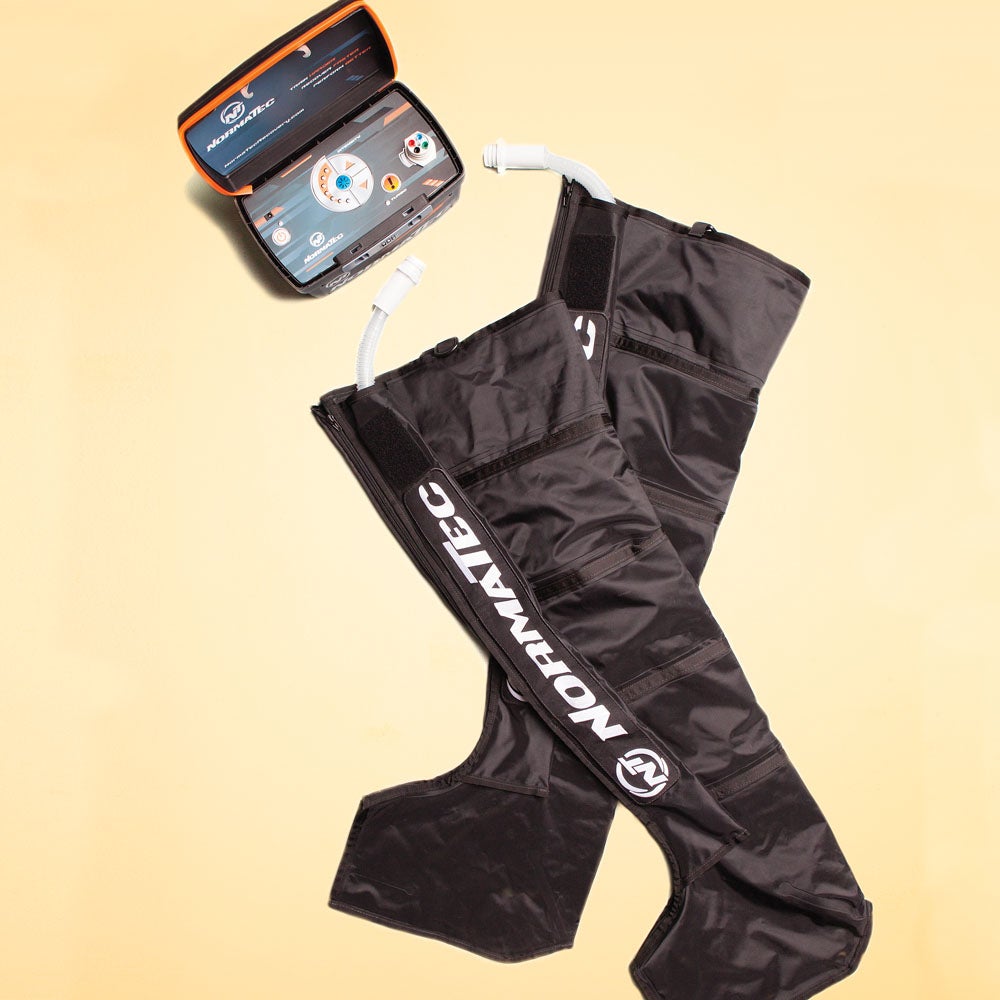 Check out the run accessories from the 2014 Triathlete Buyer's Guide and check back to Triathlete.com for more Buyer's Guide content.
Normatec MVP Recovery System
$1,750, Normatecrecovery.com
The draw: Reduced recovery downtime
Through a patented pulsing compression technology, these nylon boots refresh overworked leg muscles so you can bounce back faster after hard workouts and build on your hard-earned fitness. Used by the likes of Ironman world champions Chrissie Wellington and Craig Alexander, these boots—a definite investment in your training—can speed recovery in just a 20-minute session.