2014 Triathlete Buyer's Guide: Aero Helmets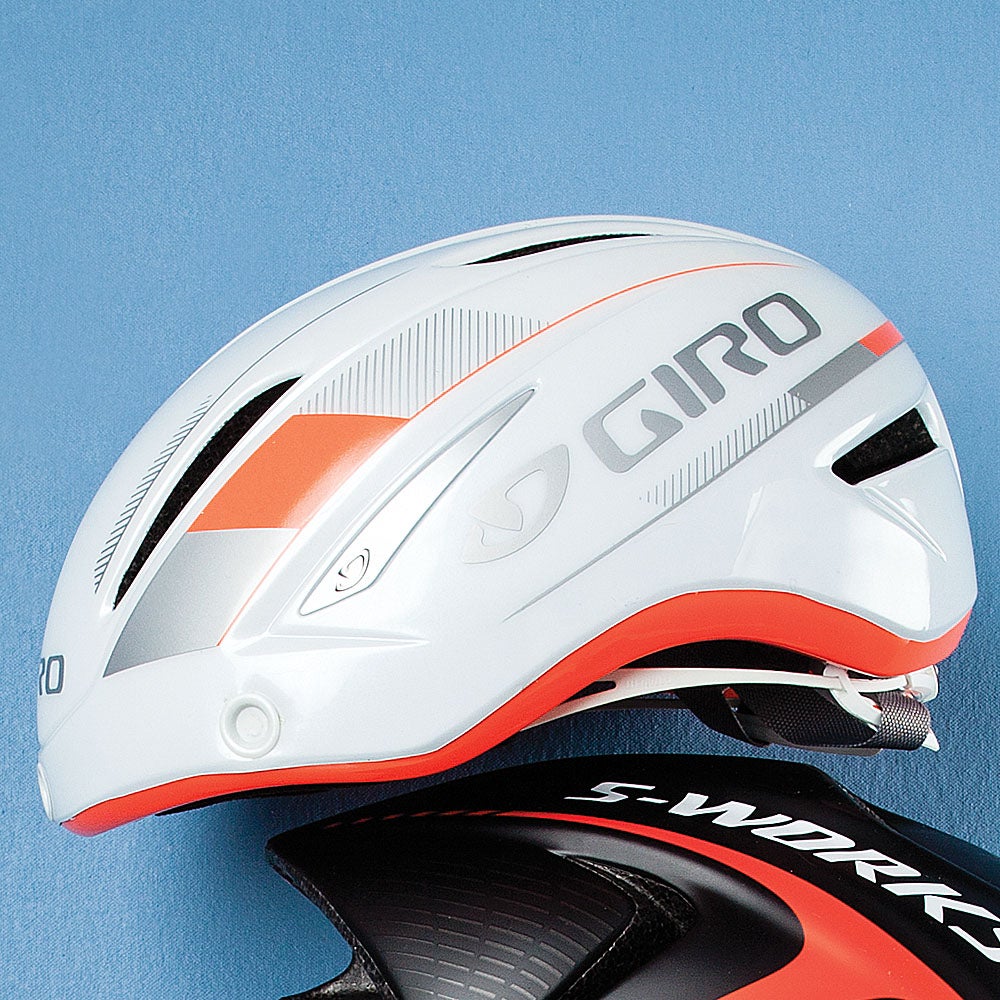 Check out the four helmets from the 2014 Triathlete Buyer's Guide here and check back to Triathlete.com for more Buyer's Guide content.
Giro Air Attack Shield
$240, Giro.com
The draw: Versatility
Is it a road helmet or a time trial helmet? It's both, actually. And if you can get over the skate-lid aesthetic, the Air Attack Shield is the only helmet you'll ever need. Proven to be nearly as fast as traditional TT helmets in the wind tunnel, the Air Attack is significantly lighter and cooler than its long-tailed counterparts. The lack of vents is definitely noticeable while climbing at low speeds, but the internal channels suck air over your head to keep you from overheating once you're up to speed. The optical clarity of the shield (not pictured) is as good as most high-end sunglasses, and the shield can easily be fastened upside down if you need to take it off.