2014 Triathlete Buyer's Guide: Wetsuits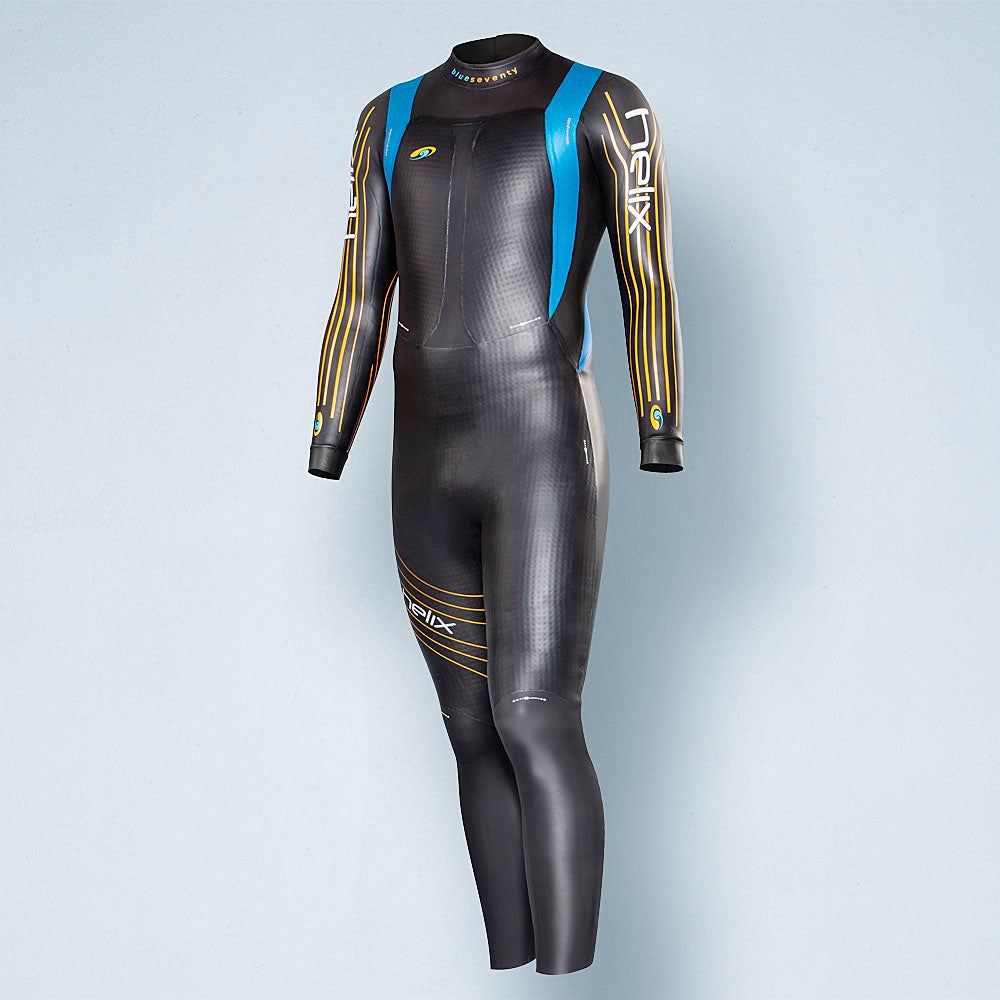 The 2014 Triathlete Buyer's Guide magazine is out on newsstands now (and check out the digital version), and we're giving you a sneak peek right here. Check out the wetsuits from the guide below and check back to Triathlete.com for more Buyer's Guide content.
BlueSeventy Helix
$700,
Blueseventy.com
The draw: Hip lift, shoulder freedom
The brand's top model has gotten away from serving skilled swimmers with hip-driven technique and now better supports those who need more help with body position in the water. It has the same great details the Helix has become known for—reverse zipper, textile forearm panel, seal wrists—and more buoyancy is concentrated on the lower body. The suit is well suited to swimmers with a fast stroke tempo, as the shoulders are free to move without restriction. Before racing, swimmers with a hip-driven stroke should use it repeatedly to get accustomed to the suit's extreme buoyancy.