2014 Triathlete Buyer's Guide: Bikes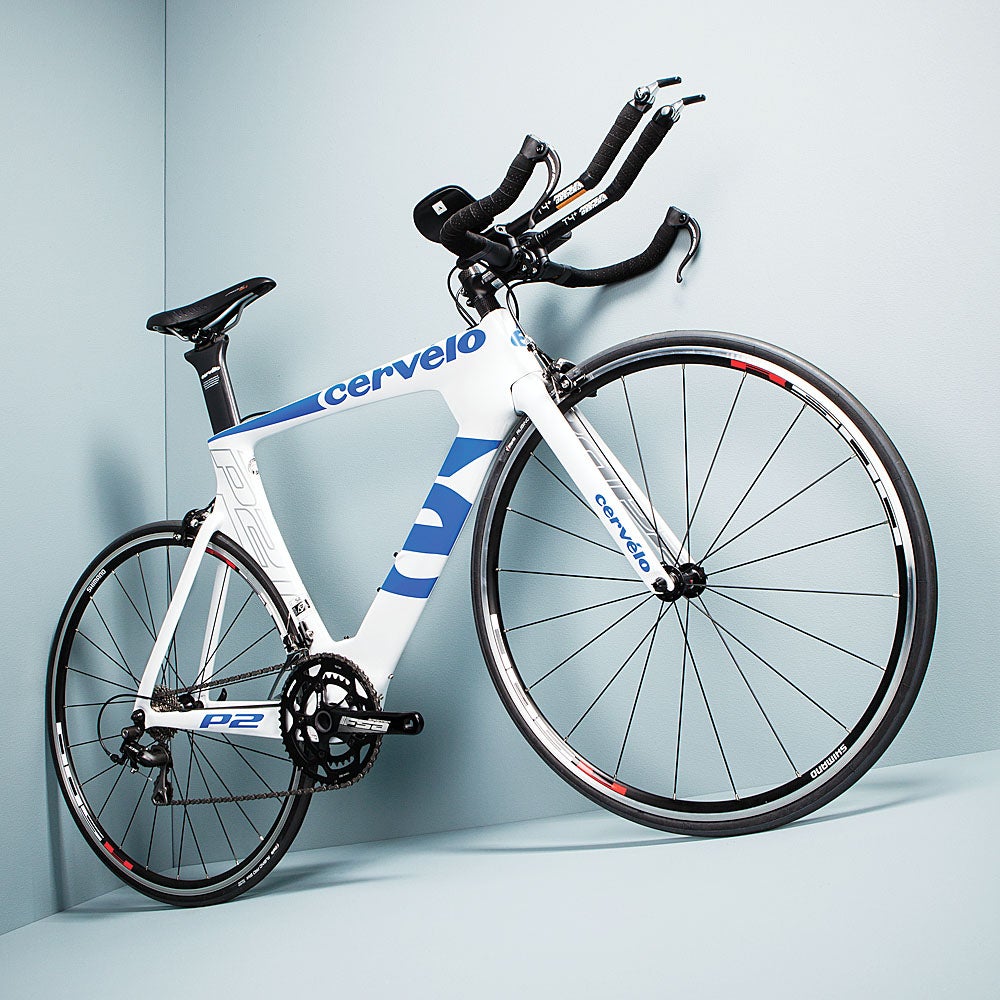 The 2014 Triathlete Buyer's Guide magazine is out on newsstands now (and check out the digital version), and we're giving you a sneak peek right here. Check out the bikes from the guide here and check back to Triathlete.com for more Buyer's Guide content.
Cervélo P2
$2,800, Cervelo.com
The draw: Outstanding frame for the price
After a seven-year run, Cervélo has finally updated the class-leading entry-level tri bike. This new version of the P2 has received more than a facelift. Handling is more precise due to a noticeable bump in stiffness; frame fit dimensions are set for realistic tri positions; wind resistance will be even less of a factor with updated frame shaping designed with the help of sophisticated software and wind tunnel testing. Shift function is the only way to distinguish this bike from a more expensive model. The components spec'd on this bike aren't on par with similarly priced tri bikes, but a couple hundred dollars' worth of upgrades can make this bike into a pro-worthy machine.