2014 Triathlete Buyer's Guide: Bike Fueling Systems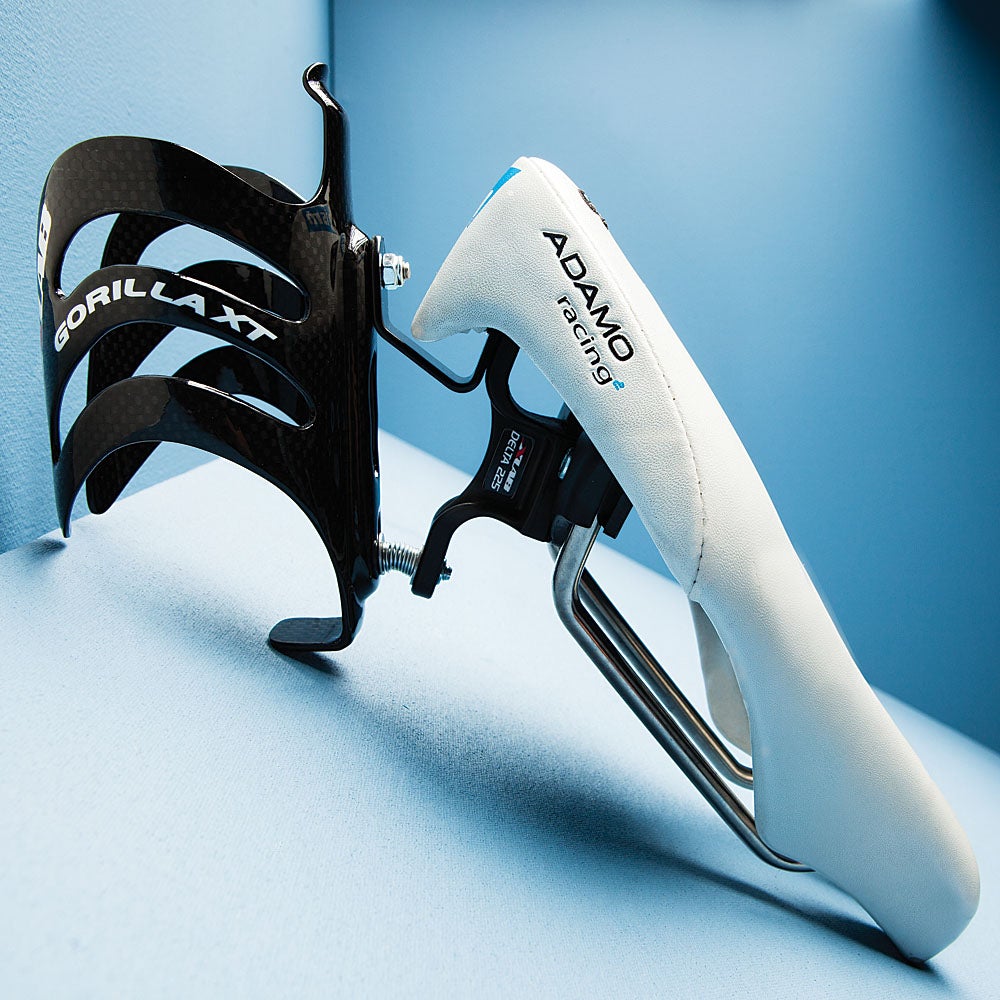 The 2014 Triathlete Buyer's Guide magazine is out on newsstands now (and check out the digital version), and we're giving you a sneak peek right here. Check out the bike fueling systems from the guide below and check back to Triathlete.com for more Buyer's Guide content.
Xlab Delta 225
$90, Xlab-usa.com
The draw: Aero-friendly rear mount for ISM saddles
The simplicity of a single bottle cage affixed just behind an aerodynamically positioned rider is undeniably attractive. Many of the popular single-cage saddle-mounted systems, however, simply aren't compatible with the more atypically shaped saddles. Enter the Xlab Delta 225. It's a beautifully simple mount with a small wedge to angle the carrier around a bulky saddle. This allows the Delta 225 to curve around the ends of certain saddles, namely the ISM series, where the hooked rear back would otherwise impede mounting a single carrier. A carbon Gorilla XT cage that firmly clamps the bottle rounds out this attractive setup.