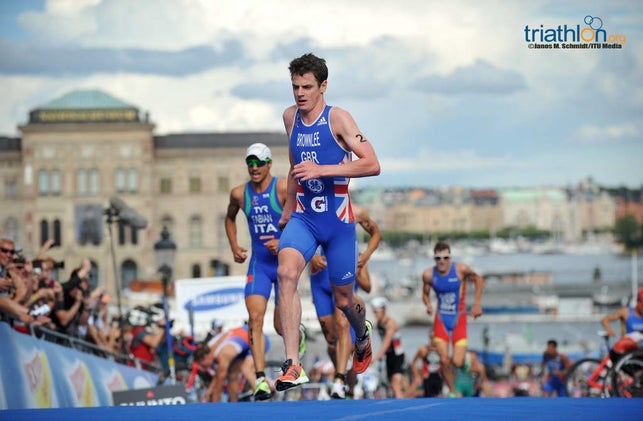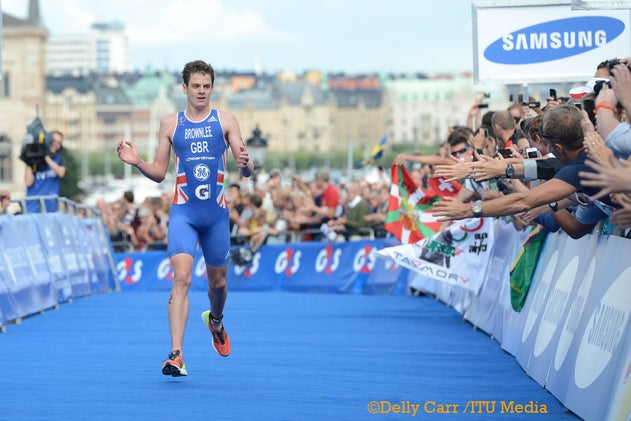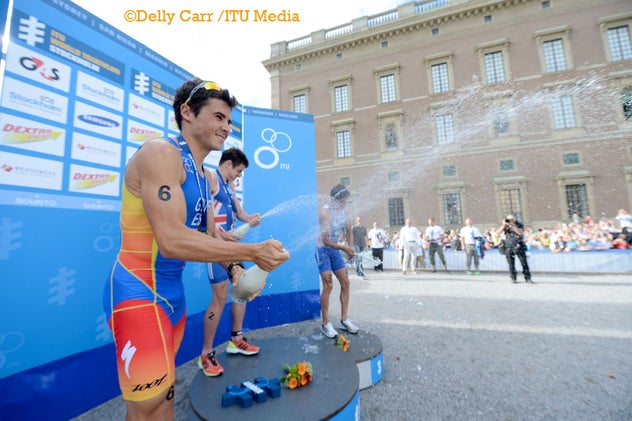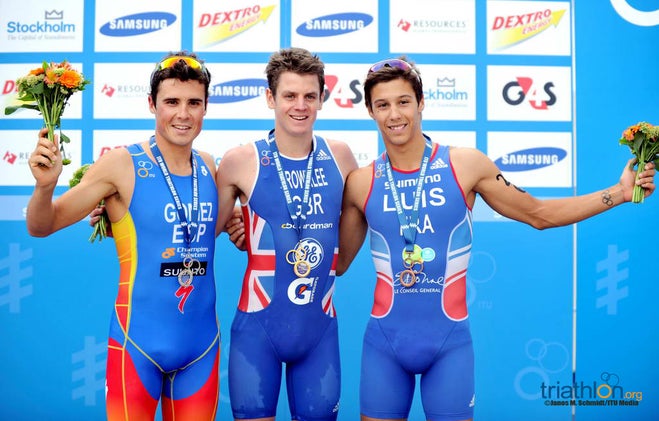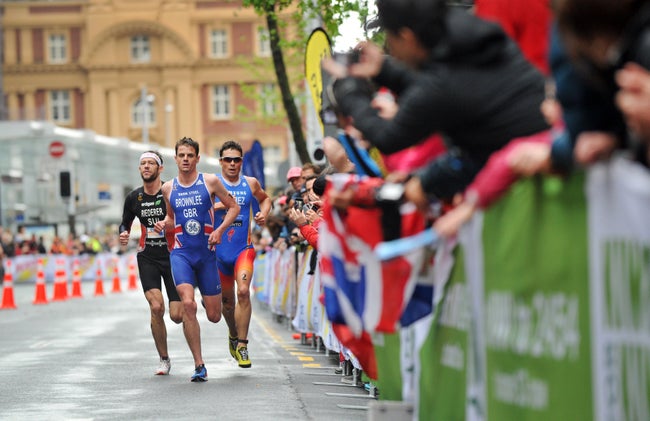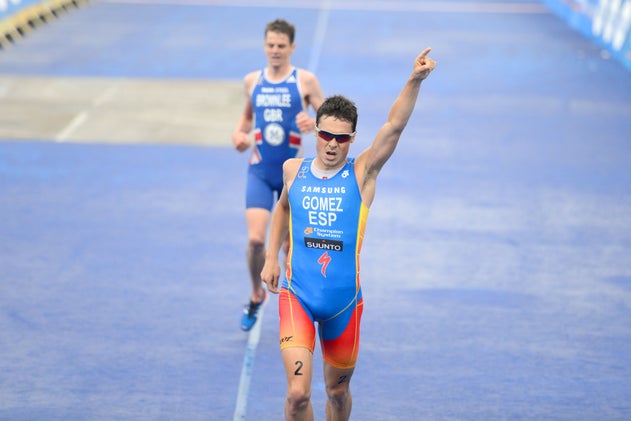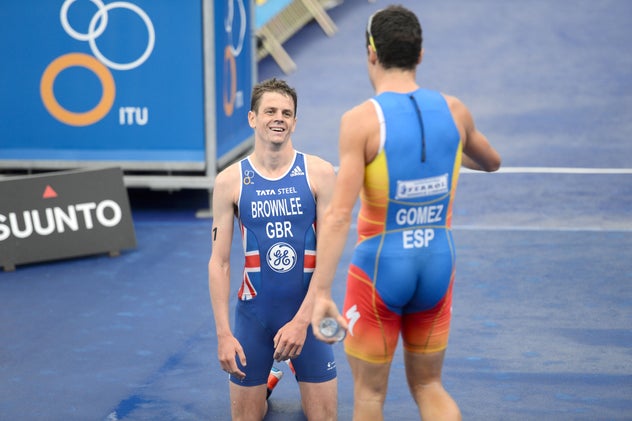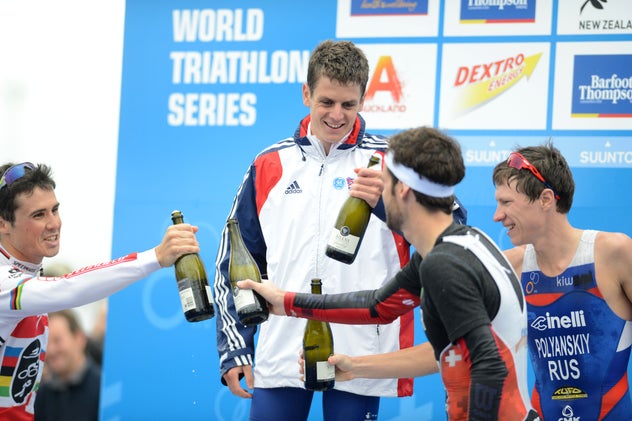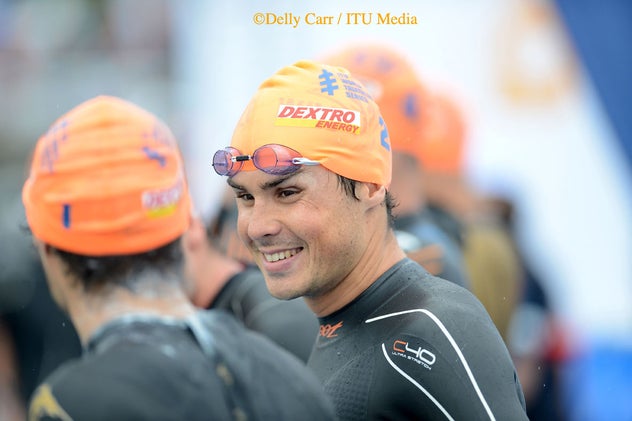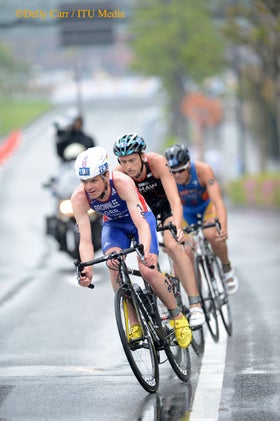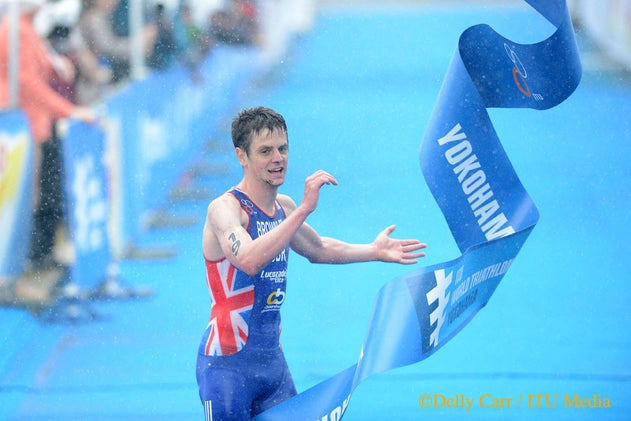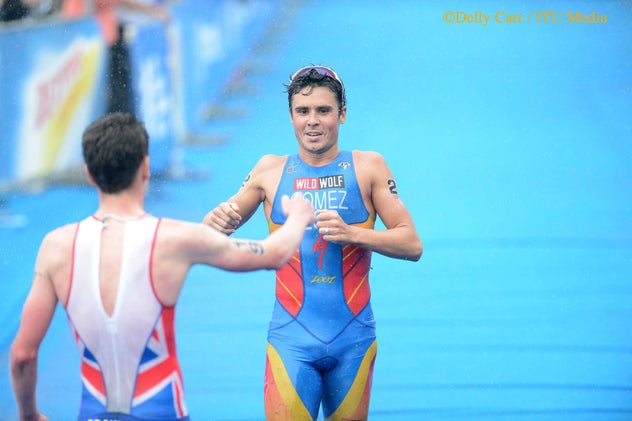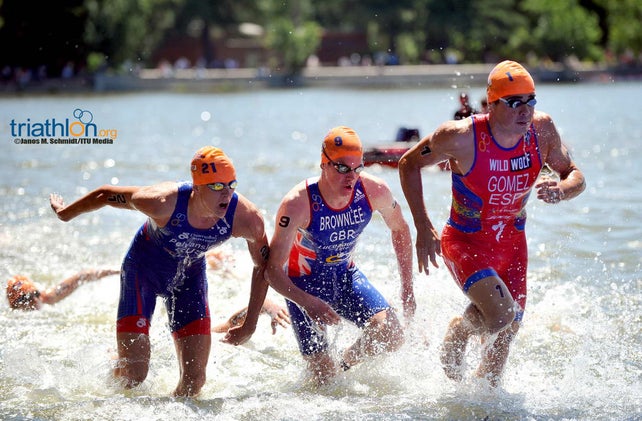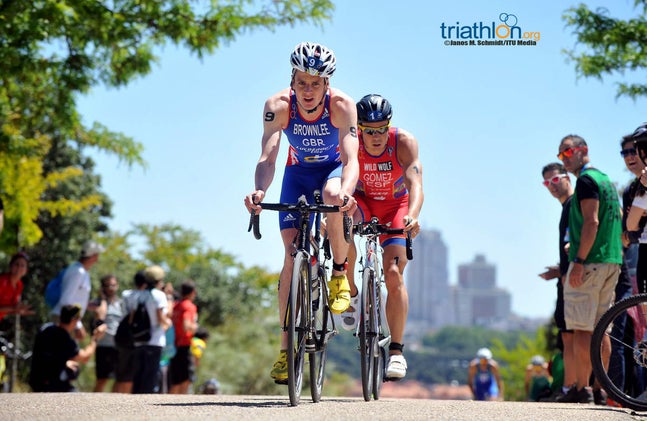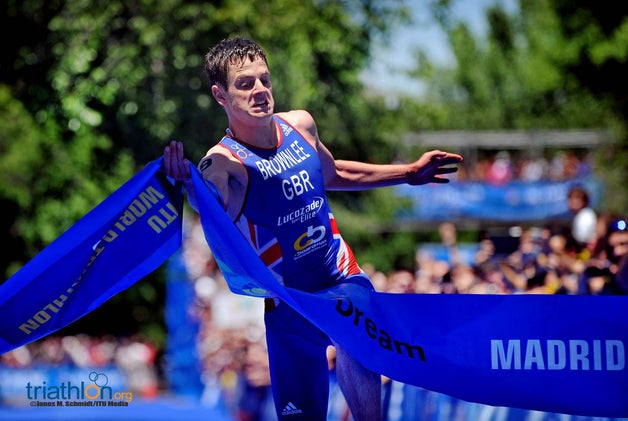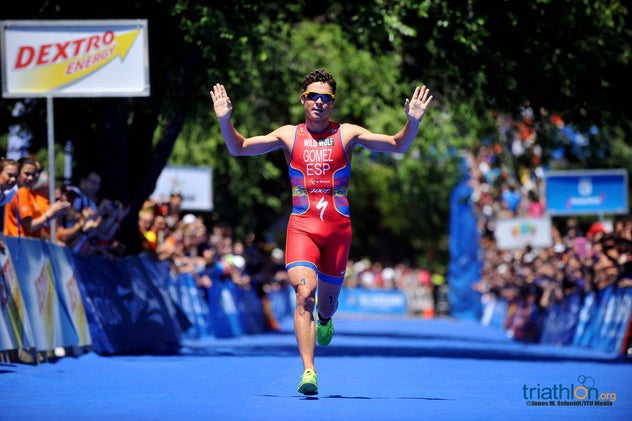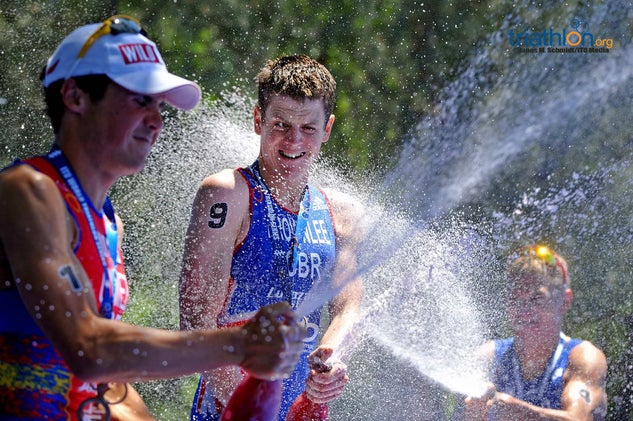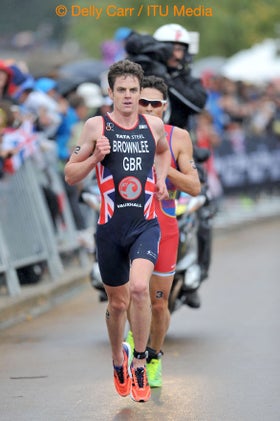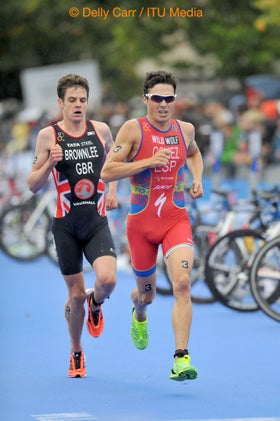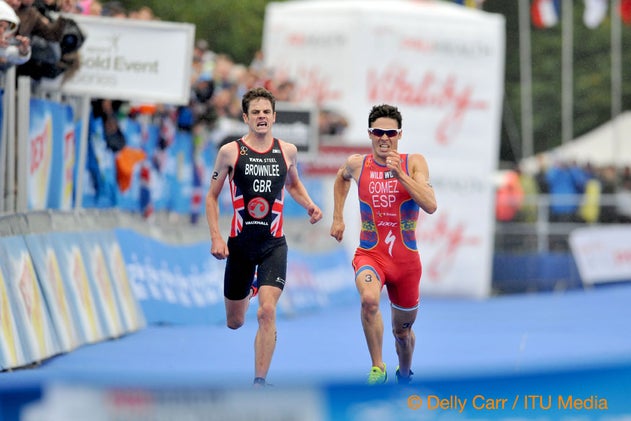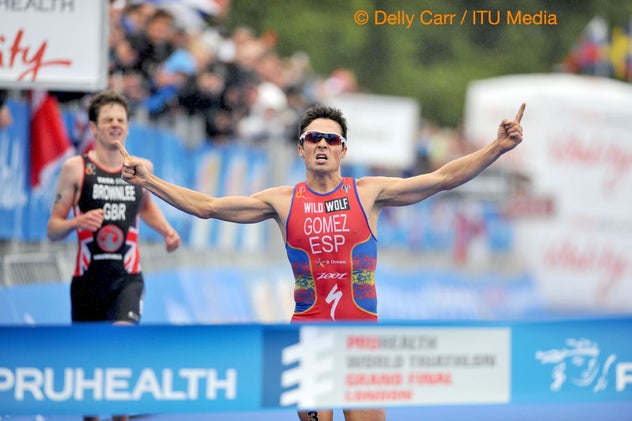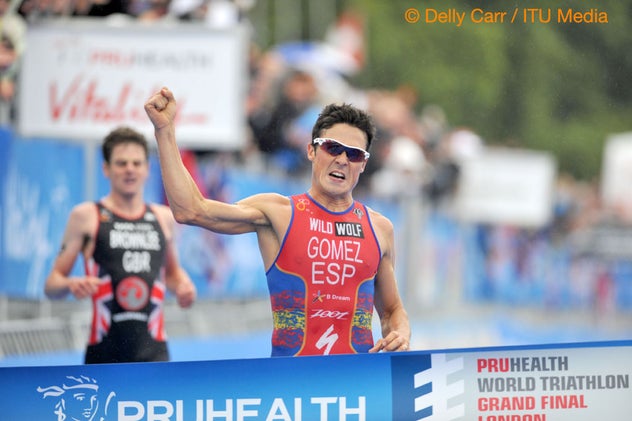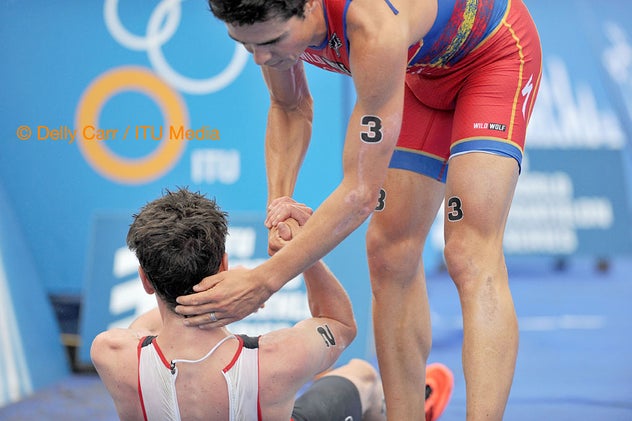 While the late withdrawal of Alistair Brownlee, who stated he wasn't 100% on Wednesday, means that Cape Town won't add another chapter in the Brownlee brothers versus Gomez book, the battle between Jonathan Brownlee and Javier Gomez is still one worthy of any triathlon fan's time. In the past five events they have competed against each other, without Alistair in the mix, it's been a 1-2 finish. But who holds the upper hand? Here's a breakdown from Triathlon.org:
Well in races where Alistair hasn't been a factor, Jonathan won Stockholm in 2012, before Gomez claimed the Grand Final title in Auckland in 2012 with a killer sprint. In Yokohama and Madrid last year, Jonathan was on top, but Gomez re-claimed it in Auckland to start the 2014 season. And then there was last year's Grand Final in London where Alistair also raced but was forced out of contention due to injury. In possibly one of the best contests between the two, Gomez held on in an another epic sprint to claim a history-making third ITU World Championship. One thing is for sure, if these two start a WTS race, it's more than likely they will fill the top two podium positions after it. All in all, Jonathan Brownlee and Javier Gomez have come up against each other 18 times in WTS races, for five wins apiece. But it seems like Gomez is the one to beat in Cape Town, with victories over Jonny in the past two events.
How to watch ITU WTS Cape Town
Follow all the events live with timing and text updates, at Triathlon.org/live and on twitter at @triathlonlive.
Schedule
Elite Women
Saturday April 26 – 15:00pm UTC/GMT +1 Click here for the time in your area