2014 Triathlete Buyer's Guide: Women's-Specific Gear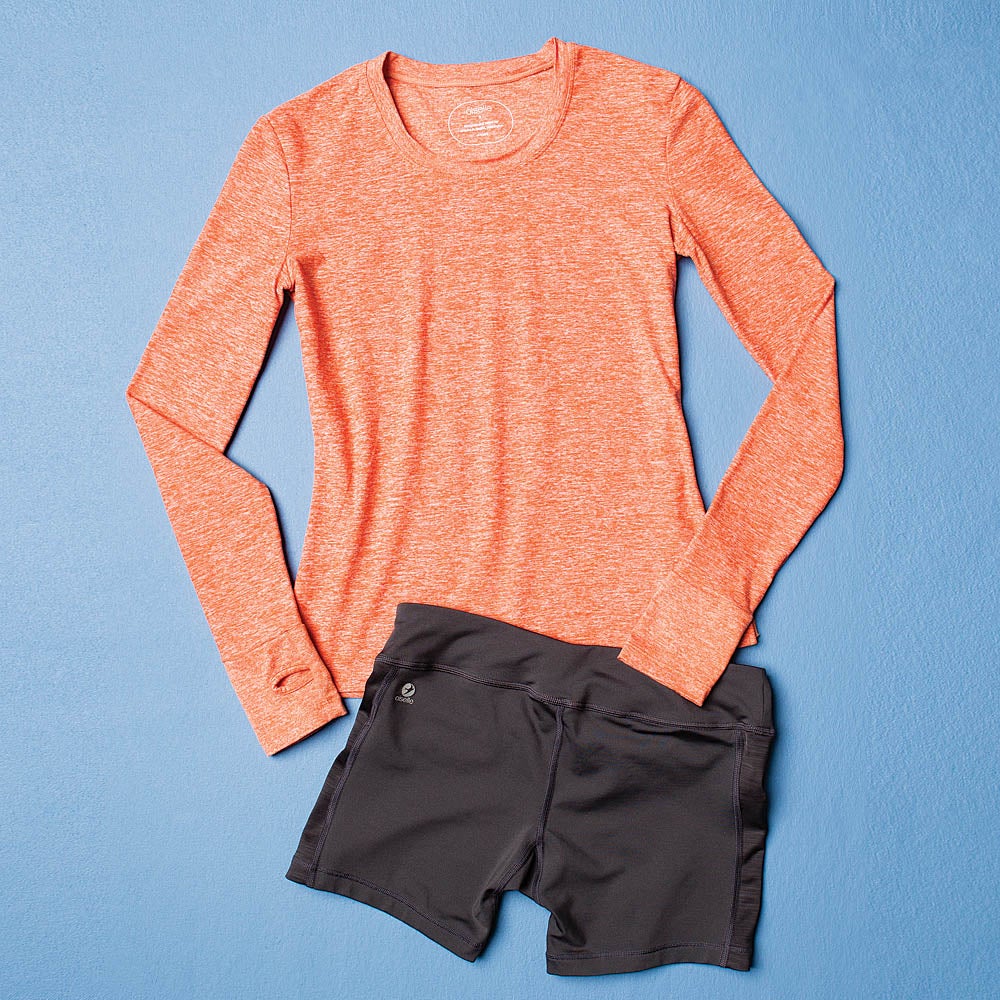 Made-for-women gear with thoughtful design details can make a difference in comfort and performance.
Run kit
Oiselle's Lux Layer Top ($78, Oiselle.com) feels like a second skin, thanks to the super-soft blend fabric that hugs the arms and upper torso but flares slightly for a forgiving tummy fit. The top feels breathable but still protects against the early-spring chill. The Stride compression short ($35) is designed to fit snugly yet flatter, and the wide yoga-pants-style waistband won't pinch your midsection. A small zip pocket lets you stash a key or gel and forget about it.