2014 Triathlete Buyer's Guide: Cycling Shoes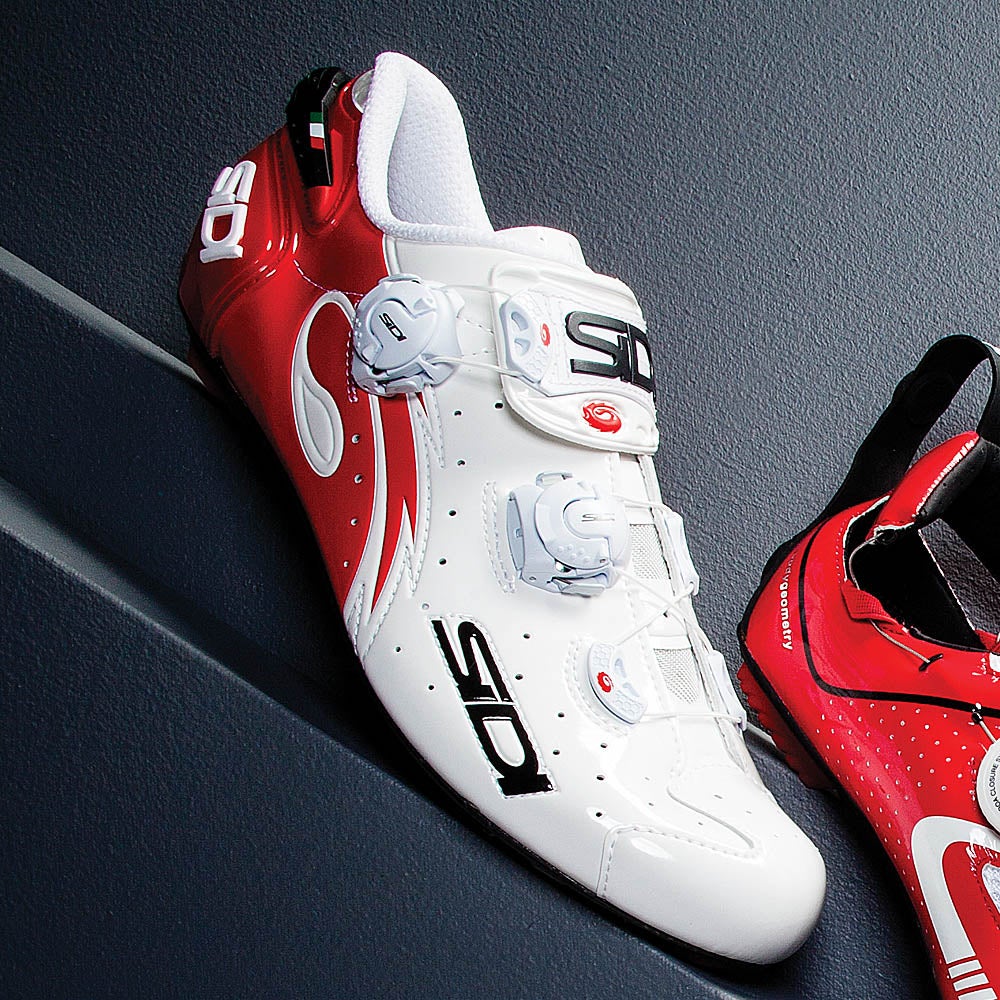 The 2014 Triathlete Buyer's Guide magazine is out on newsstands now (and check out the digital version), and we're giving you a sneak peek right here. Check out the cycling shoes from the guide here and check back to Triathlete.com for more Buyer's Guide content.
The newest top-end road shoe from the historic Italian shoemaker retains Sidi's classic narrow fit, but is sleeker, lighter and better ventilated. The closure system uses two proprietary rotating ratchets to fine-tune the fit. They also open and close quickly, making the Wire an ideal long-distance triathlon race shoe. It creates a more secure and comfortable fit than any tri-specific shoe and won't hinder transition. Many of the top Ironman pros are now racing in road shoes for this reason. While the price tag is steep, any Sidi loyalist will tell you the luxurious slipper-like fit and unrivaled durability are worth the money.
Interstitial